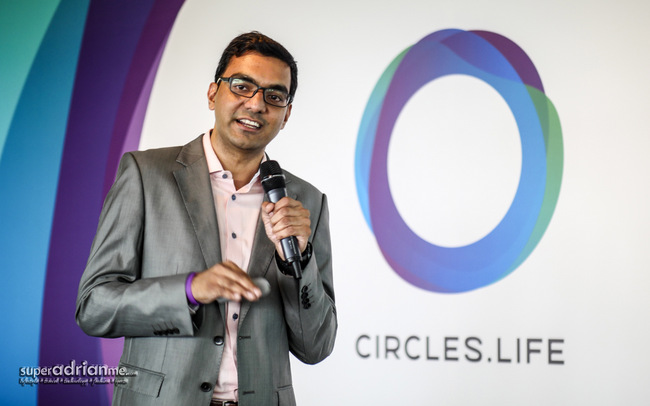 Singapore has a new digital telco, Circles.Life, which will be providing innovative data-centric plans with no hidden charges and is driven by the passion to change the digital telco landscape to give more power to the data savvy consumers in Singapore.
Circles.Life utilises M1's network to provide consumers here in Singapore another alternative to the traditional telco operators here in Singapore. You can even roam while overseas except that data roaming packages are currently not available but Circles.Life has plans to introduce there in the future.
You can sign up for Circles.Life as your primary number. Get a new mobile number or port over your number from your existing telco with ease when you sign up. Or you could sign up a new line for your iPad or tablet so that you can watch your favourite television series or movie on the go.
As part of the Early Bird Package, Circels.Life is offering registration at S$4 instead of S$40.66, free SIM Card, premium delivery, 80% off Platinum numbers as well as bonus data of 2GB.
Here are five reasons why Circles.Life's 4G mobile services are worth your consideration now!
UPDATE: Check out the Circles.Life price plan comparison with Singtel, M1 and StarHub here.
Update 8 March 2017: Circles.Life offers 20GB additional data for S$20 per month.
To sign up, go to 
www.circles.life
now!  
Use my referral code SHIOK and get $20 off your Circles.Life registration fee. Build your plan now!
Additional FREE 2GB Data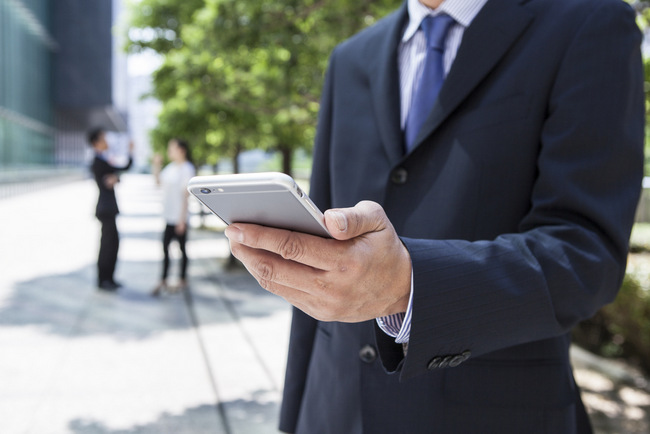 As a benefit for early adopters of Circles.Life 4G mobile services, you will be rewarded with Bonus Data of 2GB a month on top of your basic subscription plan. And this is not all. As Circles.Life will also be rolling out more promotions in the future to reward for being on their network or when you help them spread the word through referral programmes.
Unlimited Whatsapp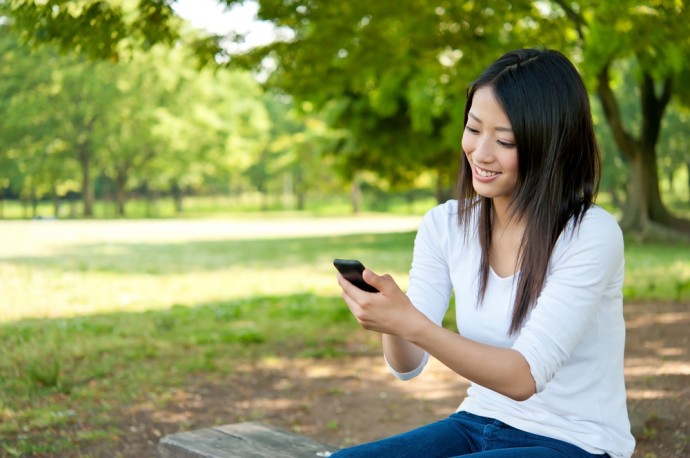 One of Circles.Life first Plus' include unlimited talk and chat on WhatsApp that does not use up your data allocation. They believe this is a basic right and it should be part of your basic subscription. WOOT!!! Who needs to make phone calls these days when there is Whatsapp.
No Caller ID Charges
FINALLY!!! A post paid mobile subscription in Singapore that does not require you to pay for Caller ID display. That will save you at least S$5 a month on Caller ID charges.
One Circles.Life Plan Fits All and Its Flexible
With Circles.Life, it will not be rocket science to choose a mobile plan that fit your needs. THEY ONLY HAVE ONE PLAN. At S$28/month, you will get the basic 3GB data, 100 minutes of time, as well as the Plus FREE services like Unlimited Whatsapp, Free Caller ID Display, Plus Plan Change, Plus Roaming and Plus 4G Speed Max.
And if you utilise more than what your base plan offers, you can customise your basic plan with additional data at S$6 for 1GB/month, talktime S$4 for 100 min/month and SMS at S$4 for 100 SMS/month.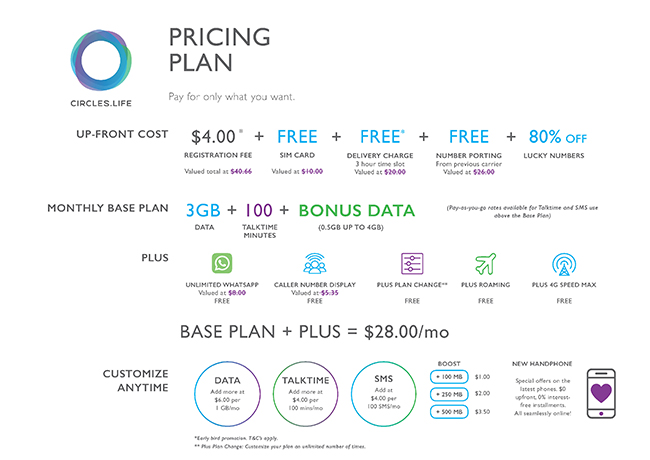 For any additional data boosting, you can request for more anytime when needed via Circles.Life app. At S$1 for 100MB, S$2 for 250MB or S$3.50 for 500MB each time. During months with less usage, you will be paying less for your bills too. It is "your choice to pay for what you want/need". You will never get a bill shock.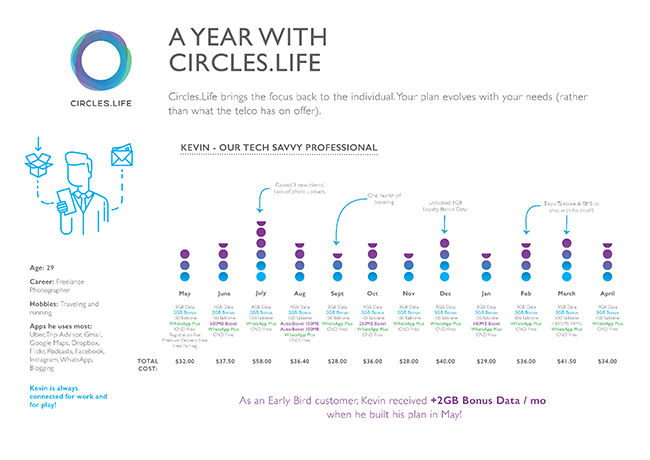 No Hassle Customer Service and Sign Up
No need to get frustrated with queues, everything is digital these days. Seamless four-step purchase of your SIM card or make enquiries on the service with a real Circles.Life happiness expert available anytime on the web or on-the-go on mobile live chat.
You can also port your existing number over or get a brand new number – all with a click of a button and the SIM card will be delivered to you at your doorsteps for FREE.
Even after becoming a customer, you can easily reach a real human being quickly and easily using the CirclesCare mobile app.
To sign up, go to 
www.circles.life
now!  
Use my referral code SHIOK and get $20 off your Circles.Life registration fee. Build your plan now!