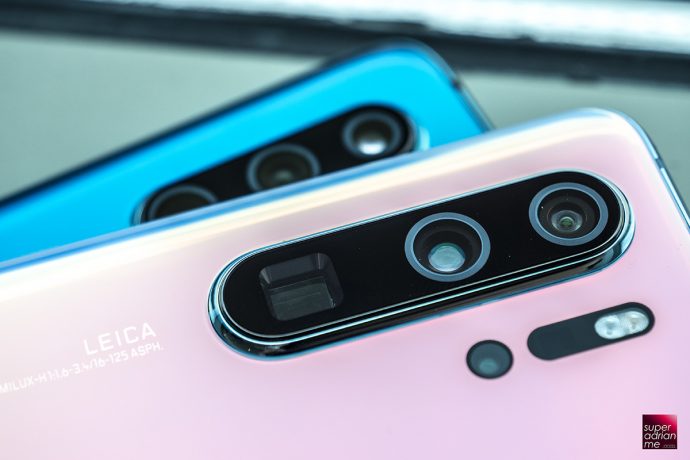 Local retail and online stores, Challenger and Hachi.tech are making their own initiatives to offer Money Back 2-Year Assurance Warranty for Huawei Devices if Google Mobile Services (Gmail, Google Maps, Google Chrome, Google Play, Google Gallery, YouTube), Facebook, Instagram and WhatsApp do not work within the warranty period. That's a good assurance for anyone who are now contemplating to switch to Huawei due to the recent Google Ban by the U.S. government.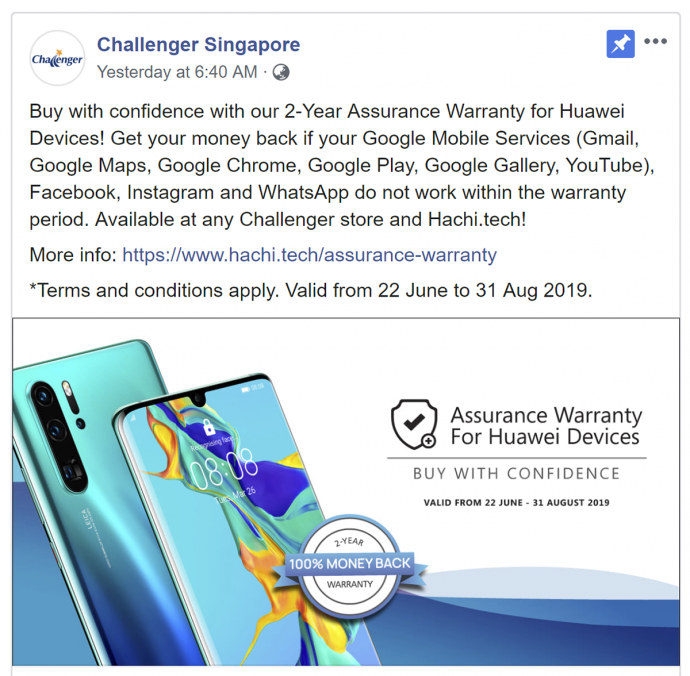 The Huawei P30 Pro has been the talk of the town before the ban, because of its amazing Leica Quad Camera system that produces superior image quality. Here's our video showing off the camera's quality.
We also did a vlog using only Huawei P30 Pro in Vietnam. Here's the video.
So I think with the 2-year assurance warranty, you are "safe" and have peace of mind when getting the new Huawei P30 Pro. FYI: This not an initiative or promo by Huawei.
It's great that our homegrown brands are doing this to support Huawei. In the Philippines, over 30 retailers had also created their own "Special Warranty Programs" to support Huawei.