Technology helps make things so much easier for you. And that's exactly what the Philips Essential Airfryer XL Connected is created to achieve. The connected airfryer was launched mid-last year. You don't even need to know how to cook. We'll tell you why when you read on.
First, the Philips Essential Airfryer XL Connected allows you to remotely track, monitor and control the cooking process from your smartphone with the NutriU App. Hence this airfryer model has "Connected" in its name. Download the NutriU App on your Android or iOS device. The step-by-step instructions are easy to follow.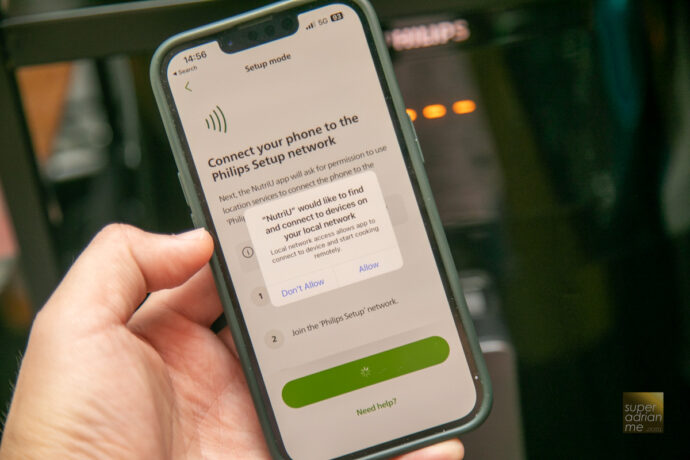 Next, the NutriU App features 2000+ recipes You can easily search for Airfryer recipes in the recipe finder, share your culinary creations and get ideas and inspiration from the community of some 91,000 monthly users.
They are also categorised under Breads & Buns, One Pot Meals, Breakfast, Lunch, Dinner, Chicken dishes, Potato dishes, Fish dishes, Dessert and Vegetarian. You get to bookmark the recipe as well as copy the ingredients required into a shopping list within the app. And if you are a stickler on the nutritional values of your meal, the recipe shows that as well indicating the amount of carbohydrates, protein and fat in a glance. Or expand it for more information.
And if you are in a rush for time, you can also search for recipes based on prep time. It is so user-friendly even for the noob in the kitchen like me. You become a chef at your fingertips.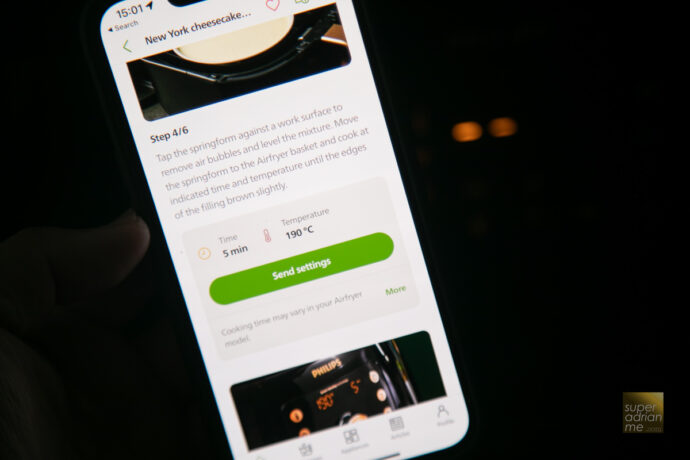 What is especially useful for me is that the recipes come with step-by-step instructions including the option to send the cooking temperature and time to the airfryer from the app. So simple as long as you can read and understand what you are reading.
Philips Domestic Appliances observed an exponential increase in NutriU App downloads in Singapore, from 2020 to 2021, during the height of the pandemic. In a survey conducted among 541 NutriU users in 2021, Philips Domestic Appliances found that the combined use of the Philips Airfryer and NutriU App helped 86% of respondents prepare healthier meals more frequently during the pandemic.
The Rapid Air Technology in this airfryer ensures your food is cooked with up to 90% less fat. This is compared to fresh fries prepared in a Philips conventional fryer. So your food is crispy on the outside and tender on the inside, with little to no added oil.
The Philips Airfryer Essential XL Connected is XL size for preparing family-sized meals. The airfryer comes with a touch screen with seven pre-sets for fuss-free cooking selection from frozen snacks, to cakes, poultry, and grilled vegetables so meals are perfectly cooked every time. Cooking methods include frying, baking, grilling, roasting and reheating, as well as a Keep Warm mode.
We're fans of Philips kitchen devices. Our rice cooker and pressure cooker are also from Philips.
You can purchase the Philips Essential Airfryer XL Connected at S$249 (Suggested retail price S$279) on Shopee or at retailers.
Check out our videos on tips to use the airfryer at home.