Fill your Lunar New Year red packets in 2023 with "Fit-for-Gifting" currency notes (FIT notes). They don't have to be brand new to continue the culture of gifting fortune during the Lunar New Year festivities.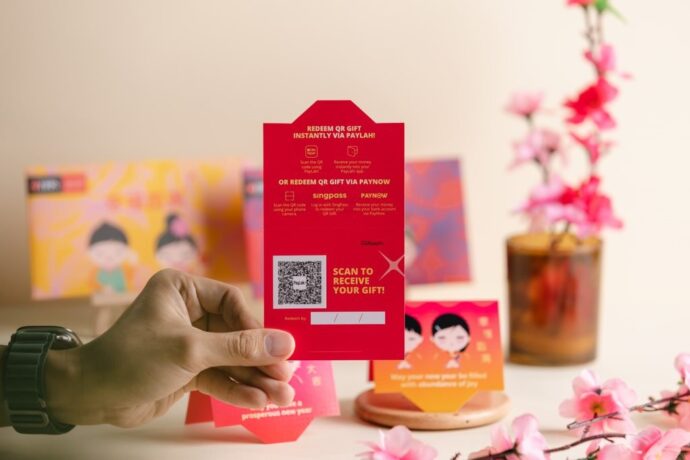 Or better yet gift e-hong baos instead. These options are environmentally friendly. Banks have enhanced their e-hong bao offerings such as personalisation of e-hong baos. Send e-Hongbaos instantly and conveniently with UOB TMRW, OCBC Pay Anyone, DBS QR Gift and e-Gift.
MAS issues approximately 100 million pieces of new notes every year for Lunar New Year and other festive periods. The majority of these new notes are used only once for gifting and are returned to MAS shortly after the festivities. Most of these notes are recirculated to replace unfit notes in circulation but the volume of such notes far exceeds replacement needs. Any excess notes are destroyed before the end of their useful life.
The carbon emissions from the issuance of excess new notes annually are comparable to powering 430 four-room HDB flats. It would require 10,000 new trees to be planted to offset the emissions. The practice of printing new notes for festive gifting and subsequently destroying most of them is not in line with environmental sustainability and Singapore's aspiration to achieve net zero carbon emissions by 2050 as part of the global effort to mitigate climate change.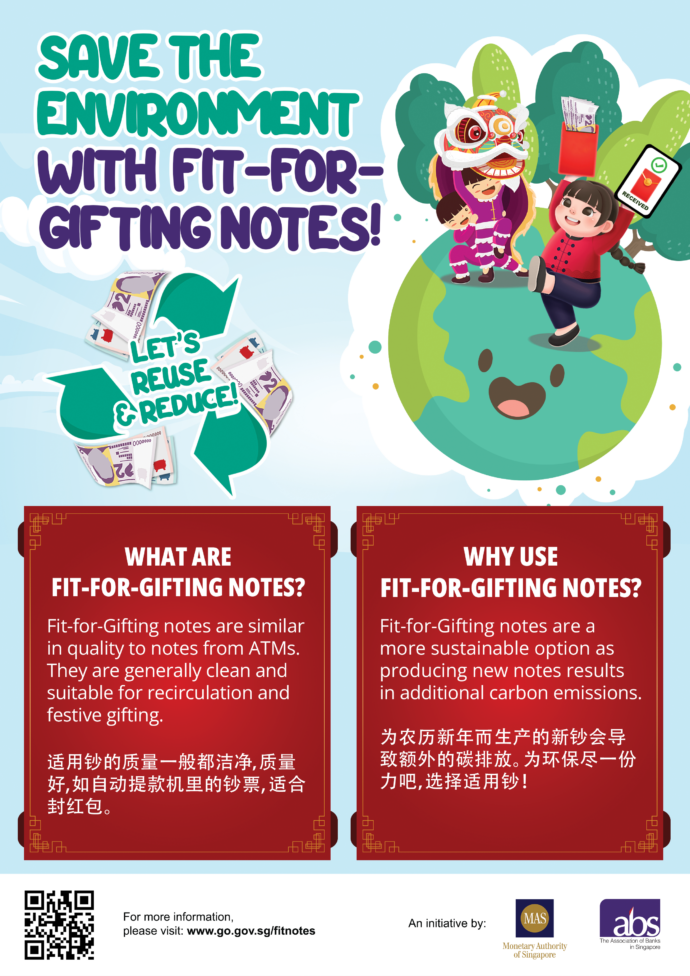 MAS will also stop issuing Good-as-New S$2 notes starting from this lunar new year since they generate additional carbon emissions given the additional processing needed. FIT notes are more sustainable.
Fit-for-Gifting Notes for the Lunar New Year please
These "fit-for-gifting" notes are generally clean and suitable for recirculation. Their condition has been verified by banknote processing machines and are similar in quality to notes from the automated teller machines (ATMs).
Most people require S$2 or S$10 notes in bundles which are not easily obtainable from ATMs. DBS, OCBC and UOB will offer online reservations for FIT notes. Customers can also withdraw FIT notes for S$2, S$10 and S$50 in larger quantities from selected DBS & UOB pop-up and branch ATMs.
From 5 January 2023, you can withdraw at selected DBS and UOB ATMs, or pre-book notes online or walk in to exchange at bank branches for those aged 60 and above or are disabled.
From 10 January 2023, pre-booked notes can be collected at bank branches depending on your selected collection date.
Where to Get New Notes
If you are under 60, you can exchange either IT or new notes at DBS, OCBC or UOB branches. You need to be a bank customer and you have to pre-book through each bank's reservation system to minimise over-crowding at branches. New notes can also be withdrawn without and prior booking at pop-up ATMs offered by DBS and selected UOB ATMs.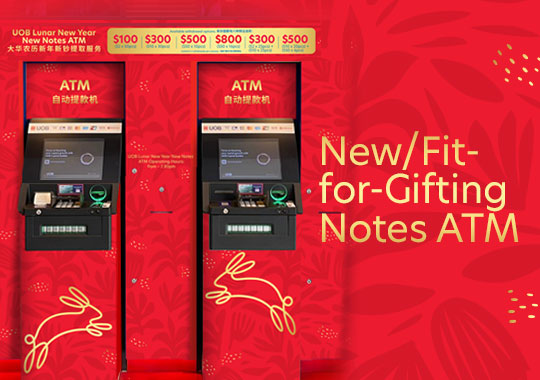 UOB will avail new notes at 15 ATM locations and FIT notes at 2 FIT notes ATMs at Raffles City Branch and Sengkang Express Centre from 5 to 18 January 2023. Withdraw new notes from UOB ATMs at Ang Mo Kio, Bedok, Bukit Panjang, Hougang MRT, JEM, New Bridge, Northpoint, Orchard, Parkway Parade, PLQ, Rochor, Tampines, Tiong Bahru Plaza, Toa Payoh and Woodlands. Click here for more information. And after Lunar New Year, you may recycle your red packets by dropping off your unused or used red packets in specially designed Lunar New Year recycling bins at UOB branches excluding wealth and privilege banking centres, private bank suites, express centre and Hangout@UOB branches.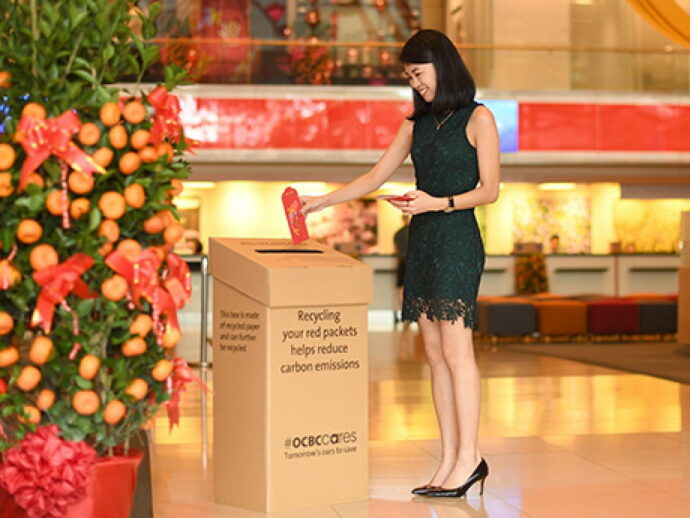 OCBC customers can book an appointment to exchange up to S$1,200 worth of FIT notes and up to S$1,200 worth of new notes at any OCBC Bank Branch. Available from 5 to 15 January 2023. Book between 5 to 7 January to collect between 10 to 13 January. If you book between 9 to 11 January, you can collect your notes between 14 to 17 January. The last booking window is from 13 to 15 January for collection between 18 to 21 January 2023. Recycling boxes are also available at OCBC Bank branches for you to recycle your red packets from 25 January to 10 February 2023.
DBS reservation service will be available on 5 to 8 January for collection from 10 to 13 January. The second reservation booking window is from 9 to 15 January for collection from 16 to 20 January. CNY New and FIT notes can also be withdrawn from 5 to 20 January from 10 am to 10 pm and 21 January from 10 am to 1 pm. Denominations are available in four packages – 50pcs x S$2, 30pcs x S$10, 10pcs x S$50 and 20pcs x S$10 & 8pcs x S$50.
Maybank customers may pre-book for S$2 and S$10 Fortune bundles. Each customer can exchange up to S$200 for S$2, up to S$300 for S$10 and up to S$1,000 for S$5 or S$50. The overall total exchange limit is S$1,000 per customer.
Check out our other Lunar New Year-related posts.