National Heritage Board unveiled the 39 red packet designs for this year's Museum Roundtable Lunar New Year Hongbao Campaign. Visitors can collect a pack of unique red packet designs at each of the 39 participating museums, heritage institutions and galleries while stocks last from 6 January to 3 February 2023. Each pack contains eight pieces and each visitor can only get one pack.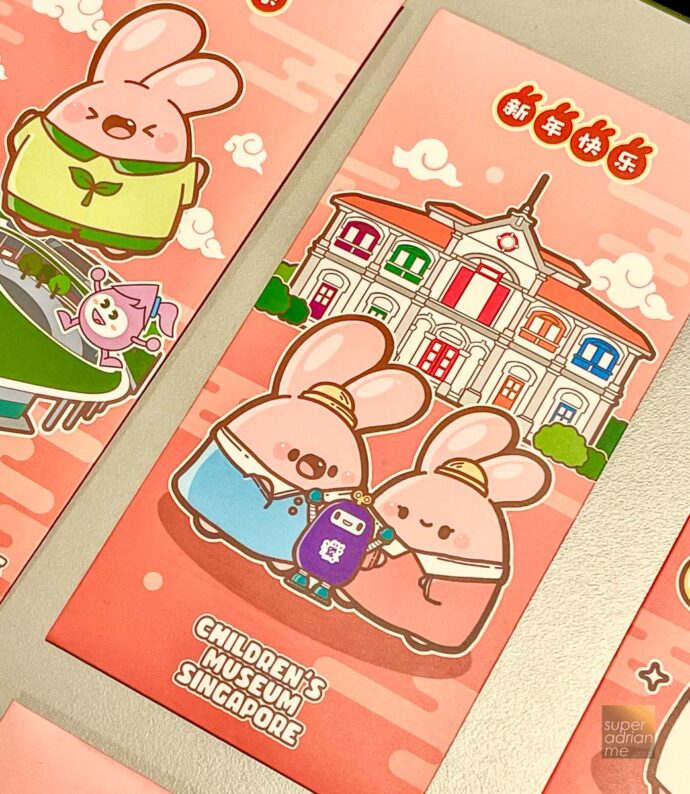 Children's Museum Singapore is participating in the Hong Bao campaign for the first time. It joined the Museum Roundtable in October last year.
450 Collector's Albums Available for Sale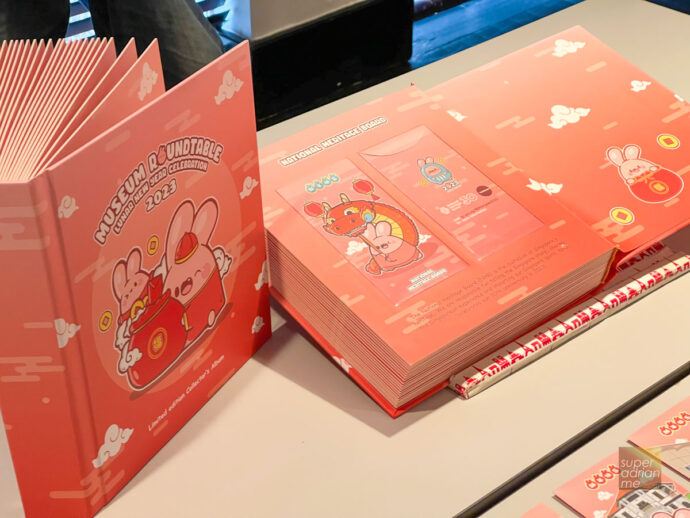 Each of the red packets features this year's zodiac animal, the rabbit. The Limited Edition Collector's album also makes a return after making a debut last year with strong demand and positive feedback. Because of that, NHB offers more quantities this year with 450 albums. That's 100 more albums compared to last year. Each Year of the Rabbit album contains two full sets of the 39 Museum Roundtable red packet designs. They are different from the red packets available for collection at participating Museum Roundtable members. The collector's album will feature red packets with a red background while those collected from Museum Roundtable members have a pink background.
Two sets of a special edition red packet that celebrates the National Heritage Board's 30th anniversary are also included. They are not available anywhere else.
Each album is priced at S$88 nett. Pre-register on 9 January 2023 from 10 am at https://mrhongbao.eventbrite.com for a purchase slot on 14 or 15 January 2023. You can also walk-in on 20 January 2023. Note that 400 albums will be allocated to those who pre-registered while 50 sets will be set aside for walk-in purchase. Each person can only purchase one album per NRIC number, on a first-come, first-served basis.
Red Packet Online Giveaways
Stand a chance to win a full set of the MR red packets on the 'I Love Museums' Facebook page. From 6 to 16 January 2023, visit participating museums and take a photograph of yourself with the collected red packets at the participating museums. Share the photo in the comment section of the giveaway post and leave a comment to share which exhibit or artifact you found interesting during your visit. 10 winners will be selected at random for this giveaway. Each winner will receive a limited edition collector's album.
From 25 to 30 January 2023, leave a comment on the 'I Love Museums' Facebook page. Share what you like best about the Museum Roundtable Lunar New Year Hongbao Campaign. 39 winners will be selected at random. Each will receive a full set of the Museum Roundtable red packets.