Most FairPrice stores will remain open on the first day of Lunar New Year offering longer hours to cater to the Lunar New Year festivities. Out of 155 supermarket and hypermarket outlets across Singapore, 139 outlets will remain open. 36 of these will operate 24 hours.
On new year's eve, 21 January 2023, 119 stores will operate until 5 pm while FairPrice on Wheels will operate till 2 pm. 34 stores will remain open for 24 hours on new year's eve.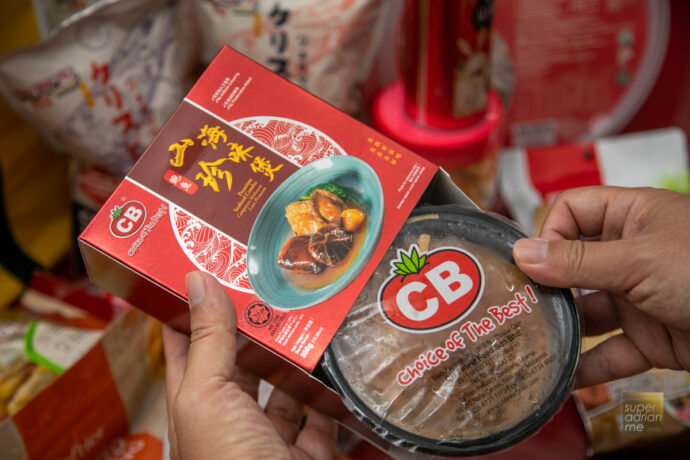 FairPrice Online will continue deliveries between 8 am to 6 pm from 21 to 23 January 2023. All 155 FairPrice stores and FairPrice on Wheels will resume usual operating hours on the second day of Lunar New Year, 23 January 2023.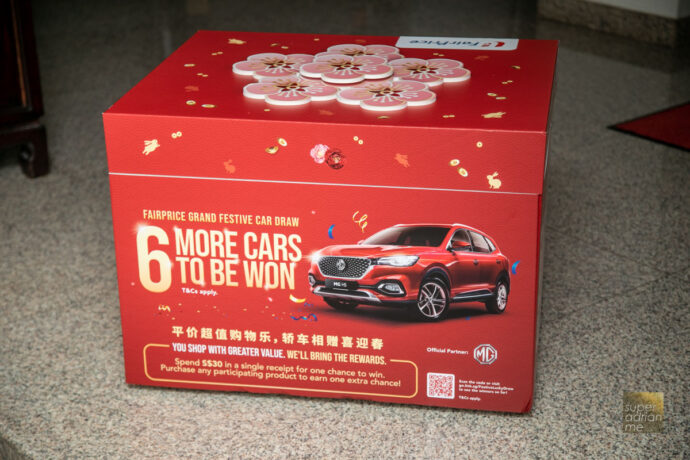 Spend S$30 in a single receipt for one chance to win an MG SUV! And if your purchase any participating product, you get an extra chance.
Visit https://www.fairprice.com.sg/events/in-store/cny-hours/ to check out the operating hours. : Visit the online catalogue at www.fairprice.com.sg/cny-catalogue.
Use your CDC Supermarket Vouchers at FairPrice before 15 January 2023 and get S$6 FairPrice Vouchers
FairPrice has also announced it will distribute S$6 FairPrice vouchers when customers spend a minimum of S$55 worth of CDC Supermarket vouchers in one transaction at FairPrice stores before 15 January 2023. The FairPrice vouchers will be valid for use until 28 February 2023. More details here.
Existing FairPrice Discount Schemes
Here's a list of FairPrice's existing discount Schemes.
Available at all FairPrice supermarkets, FairPrice Shop stores, FairPrice Finest outlets, FairPrice Xtra hypermarkets, FairPrice On Wheels and Unity pharmacies
| | | |
| --- | --- | --- |
| Day of the week | Initiative | Benefit |
| Monday | PG Discount Scheme | 3% discount |
| Tuesday | Seniors Discount Scheme (>60 y.o.) | 2% discount |
| Wednesday | PG & MG Discount Scheme | 3% discount |
| Thursday | CHAS Blue Discount Scheme | 3% discount |
Available at all FairPrice supermarkets, FairPrice Shop stores, FairPrice Finest outlets, FairPrice Xtra hypermarkets, FairPrice On Wheels, FairPrice Online.
Daily
Special GST discount on 500 essential items from 1 January to 30 June 2023. 1% discount.
Other Special Promotions
Everyday Low Price
Basket of over 500 popular daily essentials that are priced low to provide the best value to the community.
To provide greater savings, FairPrice will freeze the prices of 50 items, out of a pool of over 500 popular daily essential items, every month.
New items will be announced every last Thursday of the month
The discount applies to a variety of daily essentials, fresh produce, and crowd-favourite products

Price Drop Buy Now
Weekly offers of up till 50% discount that commence every Thursday

New & Exclusive
New & Exclusive items to FairPrice at good value, including Gift-With-Purchase offers
Explore the World of Hello Kitty at FairPrice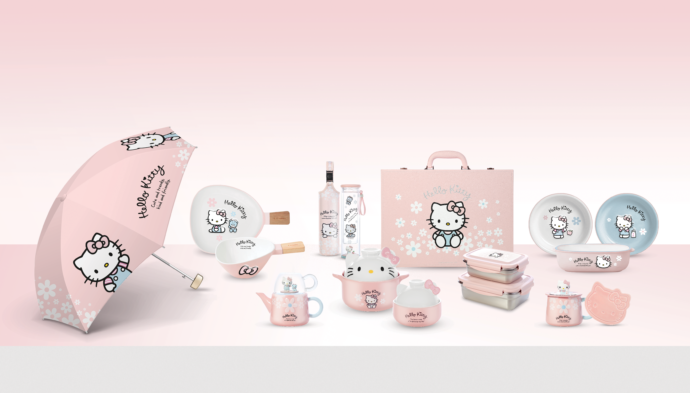 Every S$30 spent in a single receipt for in-store purchases at FairPrice, FairPrice Finest, FairPrice Xtra, FairPrice Shop, Warehouse Club, and Unity will get you one bonus point from 1 December 2022 to 1 March 2023. With a minimum of four bonus points, you can get your favourite Hello Kitty collectible pieces at a special price with savings of up to 67% off the recommended retail price.
The microwave-friendly collection includes the Ceramic Cup with Coaster and Silicon Lid, Tea Pot with Glass Cup, 3pcs Ceramic Dinnerware, and a matching 2pcs Bamboo Handle Serving Set. There is also an exclusive Mahjong Solitaire Set. There are also takeaway stainless steel food containers, a compact umbrella and more.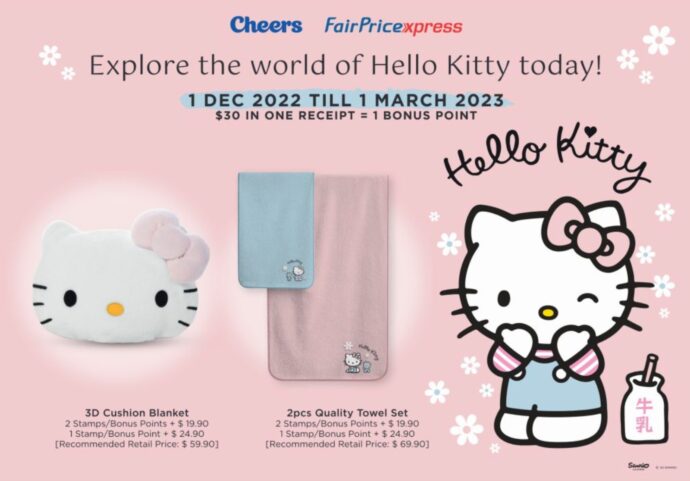 Cheers and FairPrice Xpress convenience stores will also be running a similar redemption programme with its very own exclusive Hello Kitty collectible. Get your hands on the 2pcs Quality Towel Set and 3D Cushion Blanket. Bonus Points earned from FairPrice can be used to redeem the exclusive items at Cheers & FairPrice Xpress.