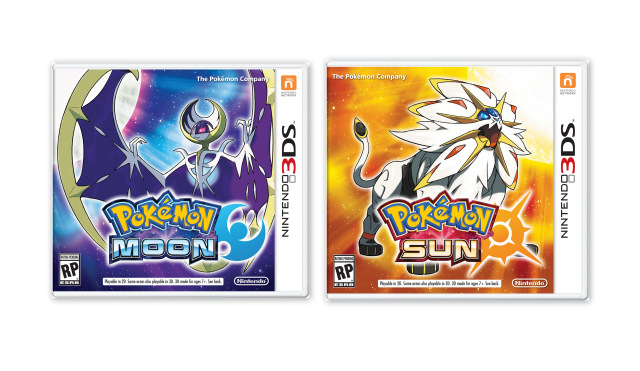 Pokemon Sun and Pokemon Moon have become the fastest-selling games in Nintendo history in the Americas. It was also the most pre-ordered video games in Nintendo history. In less than two weeks, Pokemon Sun and Pokemon Moon for the Nintendo 3DS family of systems sold a combined total of 3.7 million units, an 85% increase over Pokemon X and Pokemon Y (15.64 million games sold globally to date), the previous record holders of Nintendo's fastest-selling games during the same period when they were launched in 2013.
Over 280 million units of all Pokemon related software have been sold worldwide since the launch of Pokemon Red Version and Pokemon Blue Version games in 1996.
Pokemon Trainers-in-the-making head to the new Alola Region in Pokemon Sun and Pokemon Moon to catch, battle and trade Pokemon. The region is a series of tropical islands. Discover new Z-Moves and unleash powerful attacks in battle. The new Poke Ride feature allows certain Pokemon to help people get to place they wouldn't be able to reach by using human strength alone.