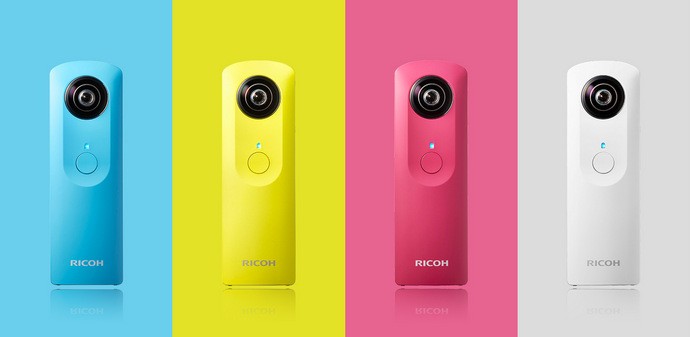 If you are not a good photographer and yet you want to impress your friends on the place you have been or that lovely dinner gathering with your family and friends? The RICOH THETA m15 Spherical Camera is ready to help you impress your friends and family with its interactive pictures. You can give them a virtual tour of the surroundings in the pictures.
RICOH THETA m15 is so easy to use to operate. Just turn on the camera, point & snap, then you can transfer the image to your smartphone via the RICOH THETA app which is 
available on both iOS & Android platforms
.
You have the option to view the interactive images via the app or you can share it onto Facebook or Twitter where the image will be hosted on theta360.com and your friends will be able to interact with the pictures on a computer or smartphone (software or app to view these interactive images is not required to view).
Below is a 360 interactive image I took during our toast at the Insight Vacations welcome dinner on a cruise down The Nile. There is no need to get off your seats to get that group shot at the dinner table.
#InsightVacations Dinner Party onboard MS River Tosca to welcome the guests for this trip. #insightmoments #travel @insightvacations @uniworldcruise #theta360 – Spherical Image – RICOH THETA
Take a virtual tour of the Karnak Temple in Luxor Egypt without having to worry how to compose the perfect shot. Just raise your hand and snap! Everything will be in there. And sometimes you might notice things like candid moments that you never noticed when taking the picture.
Karnak Temple in Luxor Egypt #theta360 – Spherical Image – RICOH THETA
It is always difficult to "show off" the comfort and space on business class seats on the plane. So now you can get a better idea with RICOH THETA m15. Adrian our editor was enjoying his meal and in-flight entertainment on board Eithad's Business Class. You can even see what he was eating by shifting the viewing angle on the picture.
Adrian on Eithad Airways Business Class #theta360 – Spherical Image – RICOH THETA
GET CREATIVE!
There is more to the RICOH THETA m15 than just interactivity. Play around with the images on your smartphone, find that perfect angle and print screen! Now you can tell a better and fun story with your pictures on social media. Regular FLAT pictures are so YESTERDAY.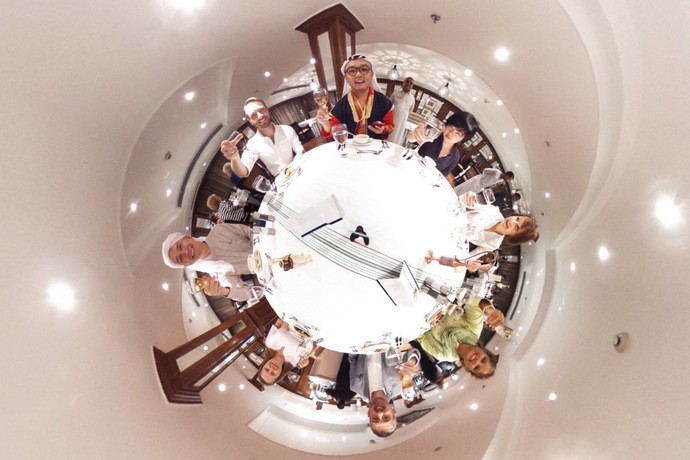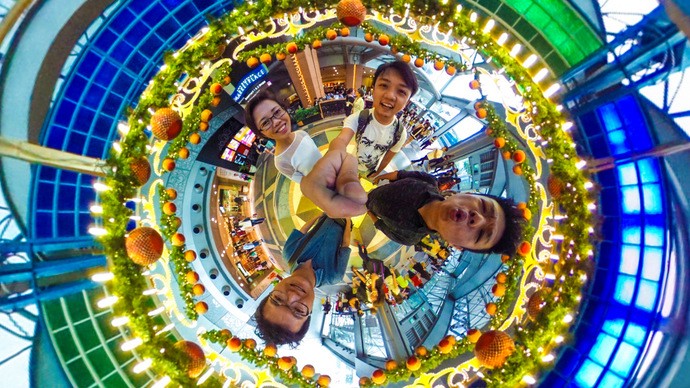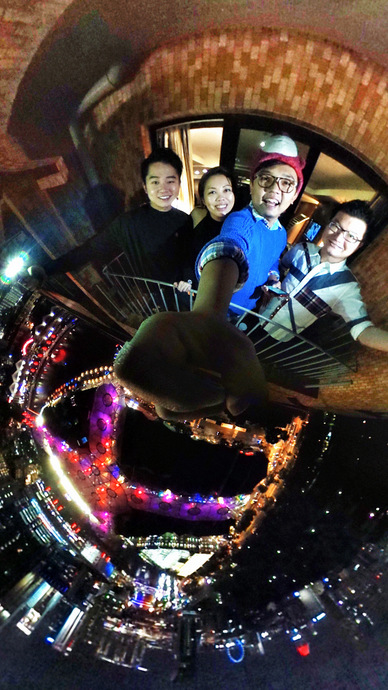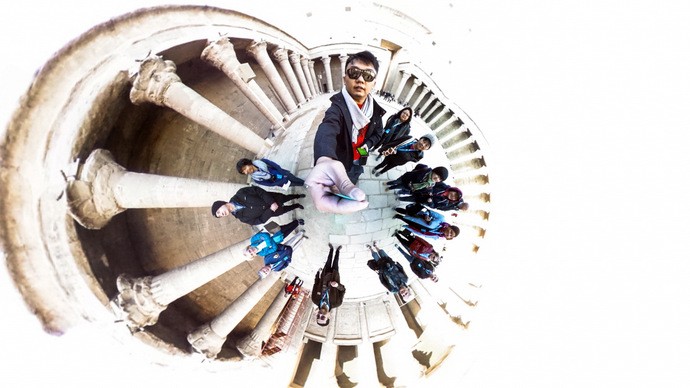 IT TAKES VIDEO TOO!!!
You can also take 360 interactive videos with RICOH THETA m15. You can change the viewing angle to check the surrounding when playing back the videos.
There are a few limitations. You cannot transfer or delete the video to your smartphone. You can only do these through a computer. theta360.com can only host 10-seconds videos. But I doubt you would be using much of this bonus feature. We would not recommend video as the main purpose of getting the spherical camera.  
360 interactive video taken at Abu Simbel, Egypt. spin the camera and take a virtual tour with me. #theta360 – Spherical Image – RICOH THETA
THE VERDICT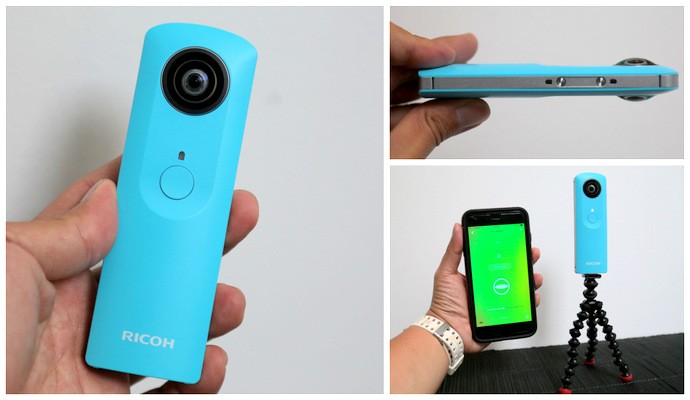 The RICOH THETA m15 is one of the two pocket sized cameras (Casio FR10) I bring along with me where ever I go these days. Sometimes you will be at a place or event where there are so many things happening around you and you just want to take one single picture to tell the whole story. And with the interactivity of the spherical pictures, it makes it easy to break the ice with new friends at the dining table. You would get a lot of stares of curiosity.
This is a "Day Camera", so the pictures it takes during dim lighting conditions can be very grainy. The only issue I have is the lack of expandable memory card slot so I have to constantly monitor and delete images from the device's internal 4GB memory space.
RICOH THETA m15 is now retailing in Singapore at S$478 at Best Denki Ngee Ann City and Vivocity.