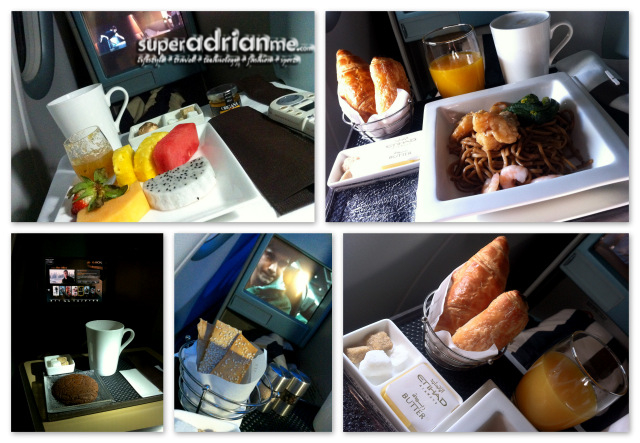 If food and drink wins your heart, then you will have to check out Etihad Airways Pearl Business Class in-flight dining experience. With a Food and Beverage manager on board to ensure that your meal is up to your standard, meals are prepared and served only at your request. You do not have to eat at fixed times where everyone else is served. In August, I was on board Etihad Airways' Singapore – Brisbane – Singapore flight in Pearl Business Class. In flight wi-fi (Wi-Fly) was available on the flight from Brisbane back to Singapore where I was able to instagram some of the food photos on the SUPERADRIANME account.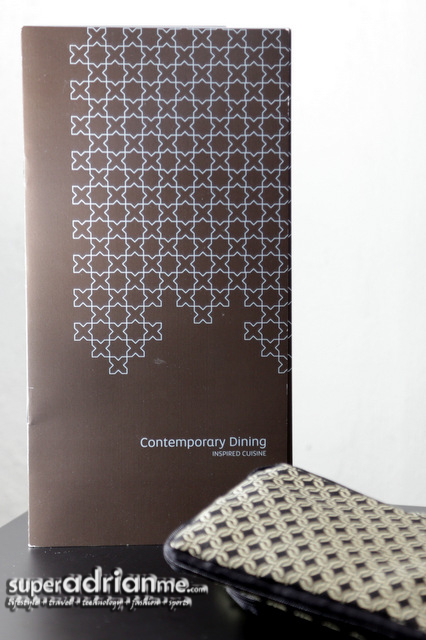 The Booze – Etihad Airways Pearl Business Class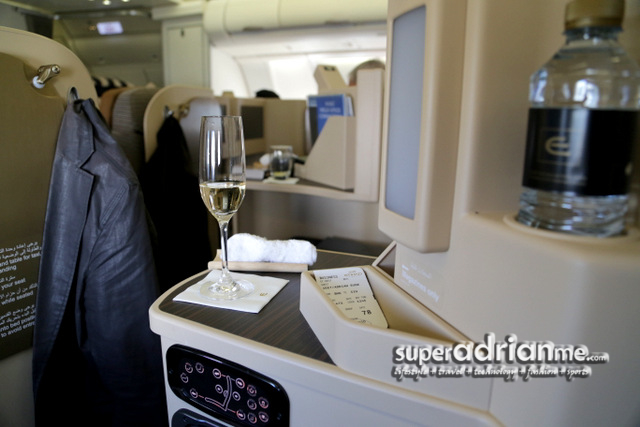 I've heard friends mention to me before my flight that alcohol is not served on board Etihad Airways flights. That's just total rubbish. Top on the list of the beverage list is Champagne Jacquart Brut Mosaïque which are made of grapes from exceptional terroirs of Grands Crus of Cote des Blanc and Montange de Reims. A well-balanced and complex champagne that includes 20% of reserve wine to ensure the regularity of style and more than three years ageing. A great pre-flight welcome drink to help calm the nerves of people who don't really like to fly or just to relax while the aircraft gets filled up with passengers.
Also available are a choice of three types of white and three types of red as well the Hungarian Royal Tokaji, Late Harvest 2011 dessert wine. For those who rather be high on spirits, available on board are Johnnie Walker Black Label Scotch Whisky, 12 year old Single Malt whisky from the house of Glenlivet, Jim Beam Bourbon, Absolut Vodka, Bombaby Sapphire London Dry Gin, Bacardi Superior Rum, Hennessy VS Cognac, Taylor's Select Reserve Port, Lustau Deluxe Cream Capataz Andres Sherry, Martini Extra Dry, Martini Bianco and Campari.  If you prefer something sweeter, there's Baileys Irish Cream, Cointreau Orange Liquer, Kahlua Coffee Liquer and Malibu. Four brands of beers are available – Heineken, Fosters, Victoria Bitter and Kirin Ichiban.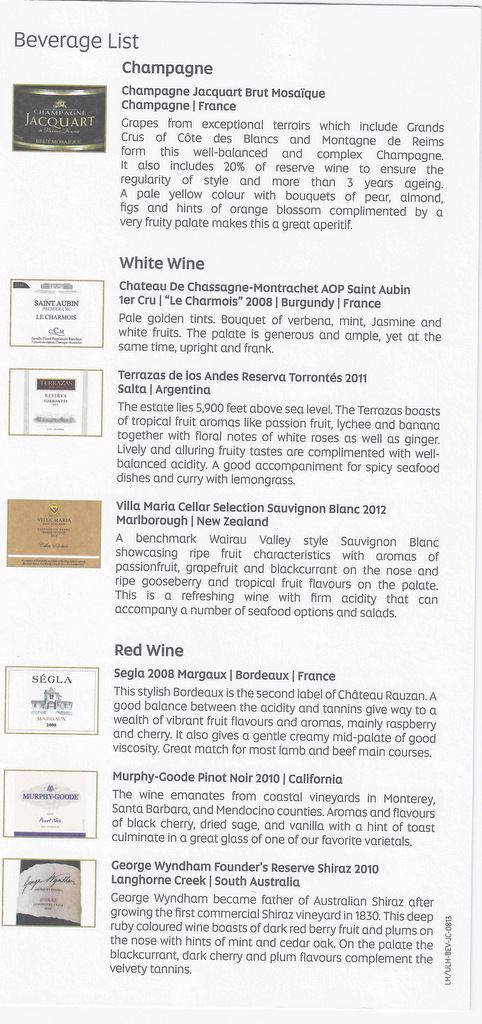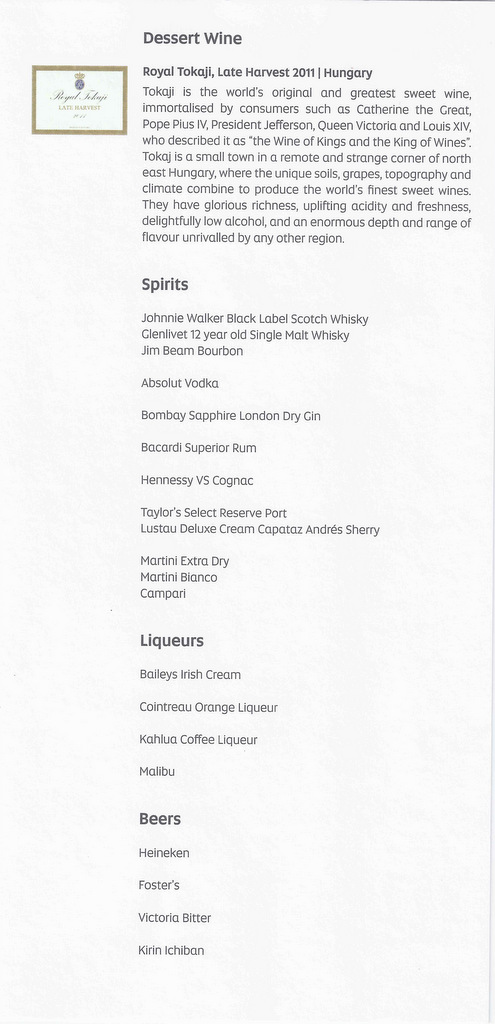 Refreshing Beverage – Etihad Airways Pearl Business Class
A selection of soft drinks, sparkling and still water, Dilmah teas as well as Nespresso coffee is served on board as well. Check out the Green Tea with Jasmine Pearls or Green Tea with Moroccan Mint with a hint of honey after your meal.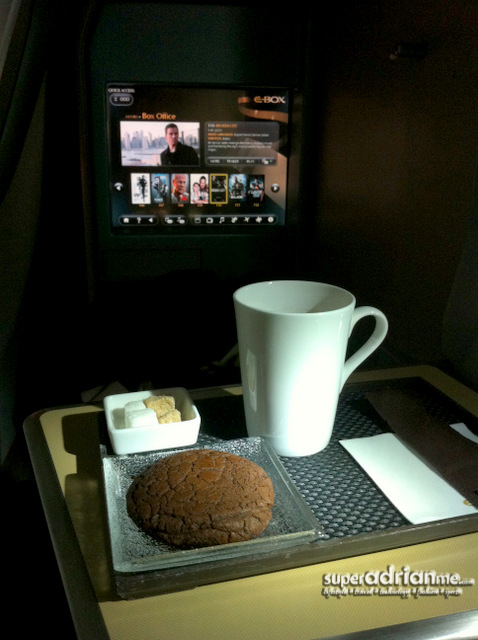 Go for the hot chocolate with a nice warm baked cookie just before you take a nap – comfort food. Yum …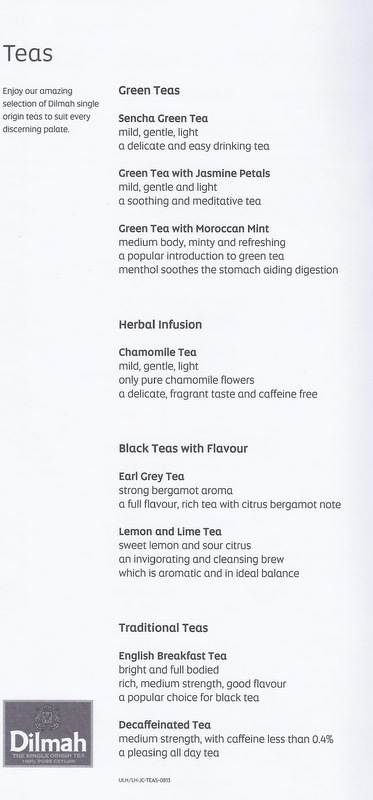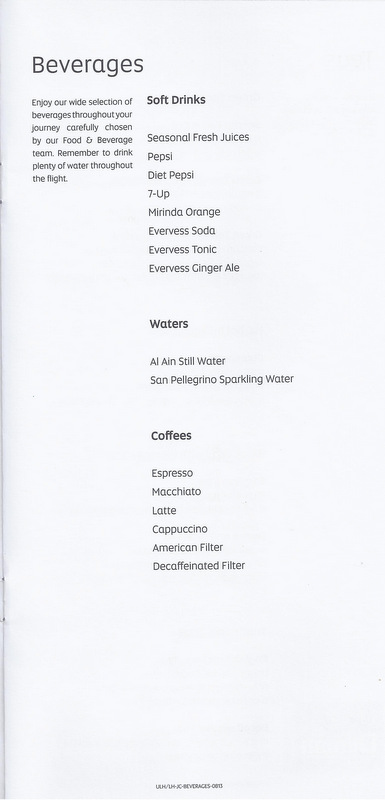 The Food – Etihad Airways Pearl Business Class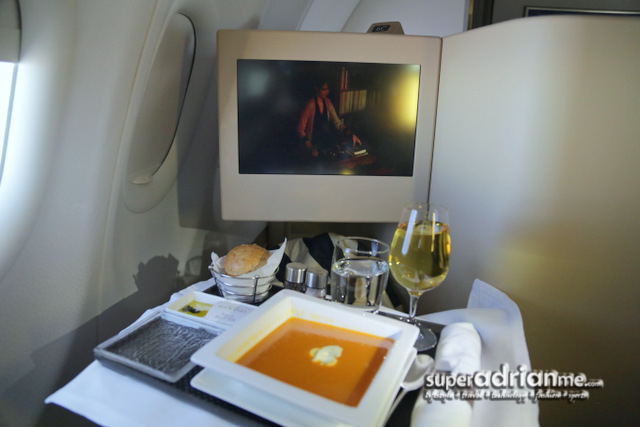 Having a meal onboard Etihad Airways in business class is like eating in a fine dining restaurant with extremely attentive service staff.   Order from a menu which has a selection of food available throughout the flight under the "Kitchen Anytime" menu or the á la carte menu when you feel like eating. The crew on board is trained to recommend and offer you a great dining experience.
There is usually a selection of four types of mains in the a la carte menu including a dish that offers a taste of arabia and another dish suitable for vegetarians. Etihad Airways serves meals prepared according to Halal requirements.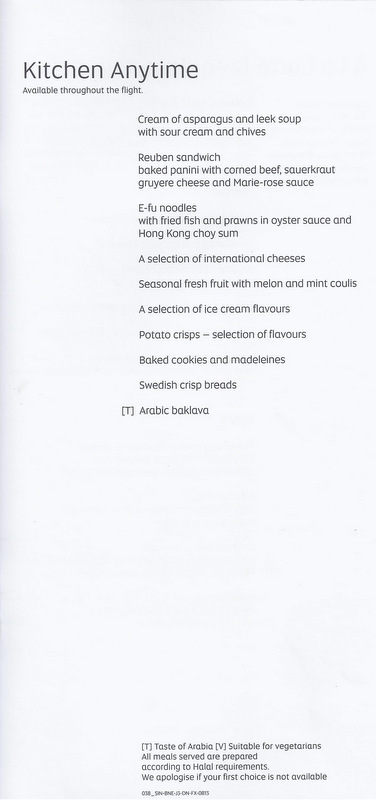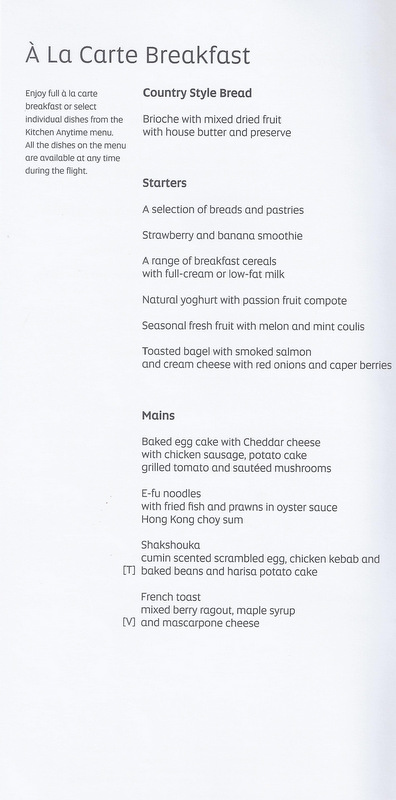 On my flight from Singapore to Brisbane on EY470, I had so much to eat that I ended up being too full to sleep much during the red eye flight.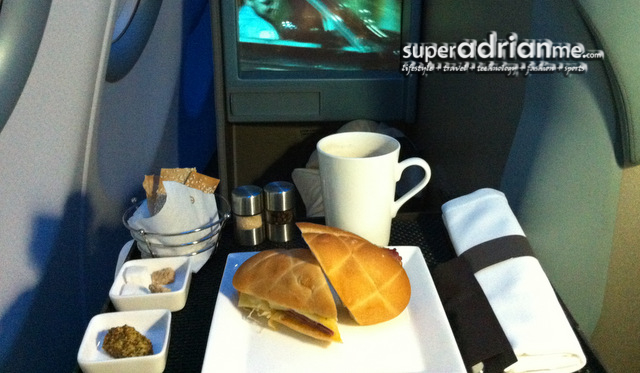 Shortly after take off from Changi International Airport which was past midnight, I decided to refuel with the Reuben sandwich baked panini with corned beef, sauerkraut gruyere cheese and Marie-rose sauce.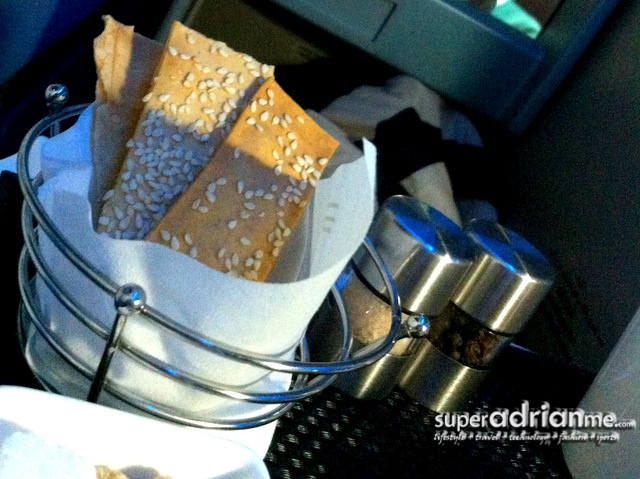 Before that I had two servings of the rather addictive Swedish Crisp bread.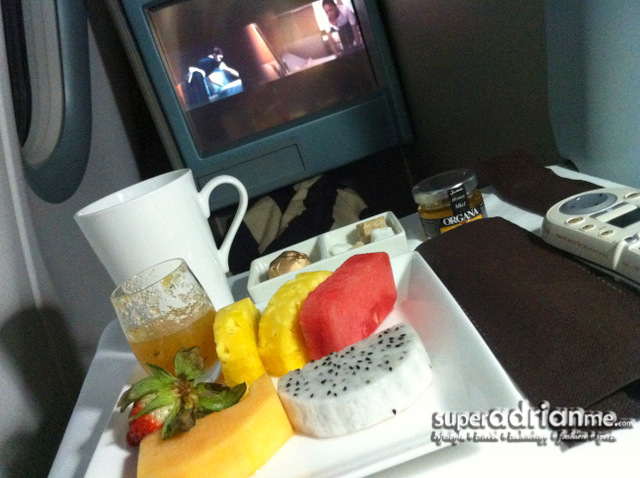 Before landing at Brisbane Airport, I woke up to a nice plate of of E-fu noodles that came with fried fish and prawns in oyster sauce and Hong Kong choy sum which ended with another serving of seasonal fresh fruit with melon and mint coulis and a cup of Green Tea with Jasmine Petals.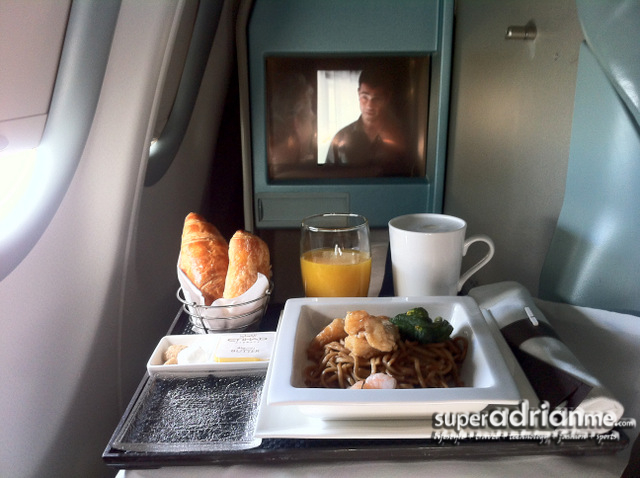 The trip back from Brisbane to Singapore was a full flight and I spent most of the flight learning more about the airline while speaking with the pursor whenever he was available.
I had something to eat and a nice hot cup of coffee in the shared Air New Zealand Business Class lounge at Brisbane airport prior to boarding so I did not have much of an appetite on board and before I knew it, we had landed in Singapore.
Food was once again the highlight of the flight back and it was also during this flight I learnt that Etihad Airways serves Nespresso coffee on board.  The kind pursor brought me to the galley and showed me the small Nespresso machine. Impressive!
I also had the western meal which was absolutely fabulous.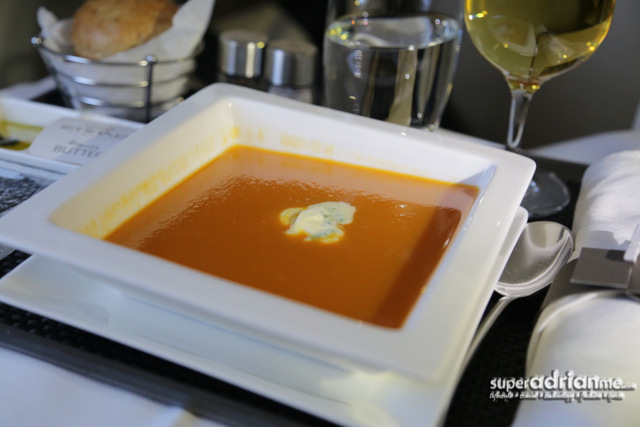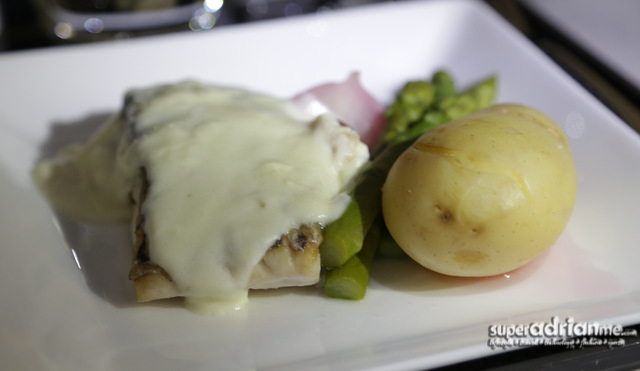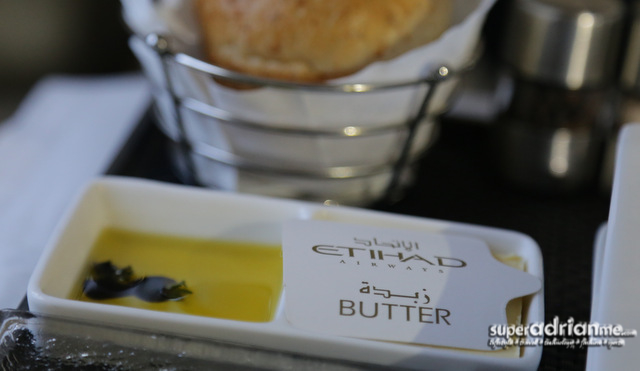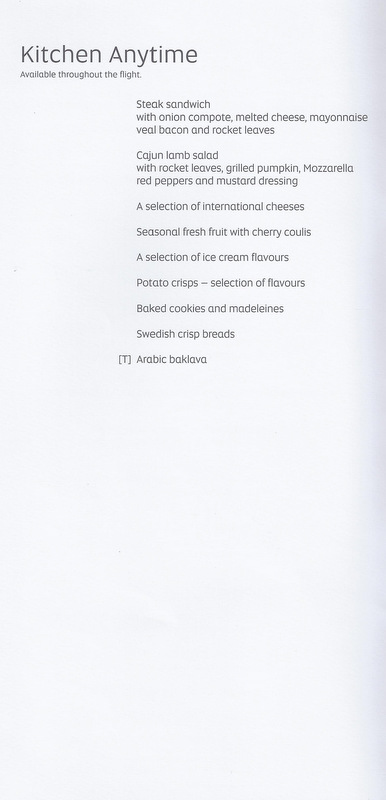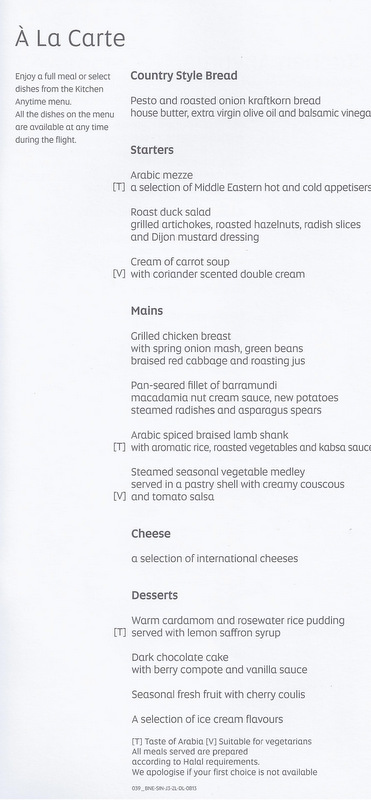 So the next time you're flying on Etihad Airways Pearl Business Class, try out the food and drink service on board.