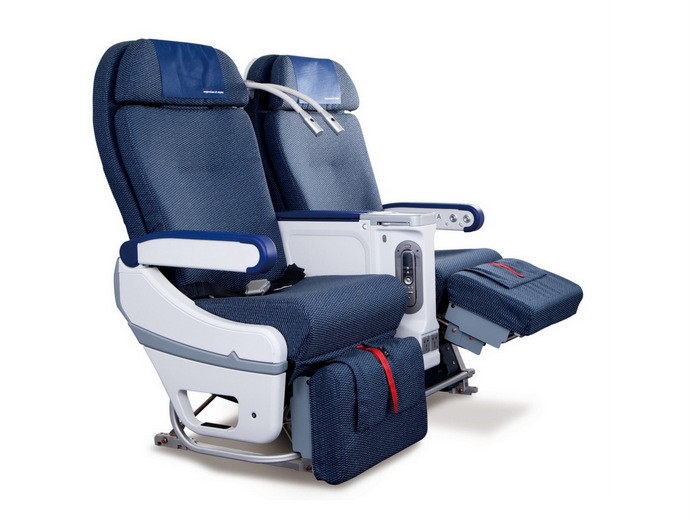 Shortly after Singapore Airlines unveiled details of its Premium Economy today, Japanese full service airline ANA announced that it will offer Premium Economy and First class on its Singapore route.
Starting March 2015, ANA will introduce premium economy seats on its flights to Singapore (NH801/802) followed by Bangkok (NH807/NH808) and Jakarta (NH855/NH856) from 1 August 2015. An additional flight to Singapore (NH845/NH846) will offer premium economy seating from 11 June 2015.
Premium Economy is introduced in Asia for the first time and offers 38-inch seat pitch and 19.3-inch seat width equipped with leg and foot rests together with universal PC power port, large LCD monitor, USB port and personal light. Food and beverage in premium economy features sparkling wine, noodles and Business Class wine and dessert, in addition to the Economy Class in-flight menu.
First Class Service To Singapore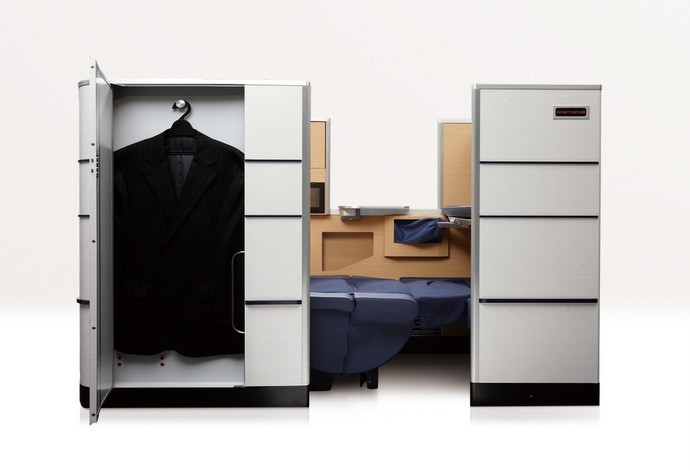 First Class will also be offered on NH801 and NH802 flights between Narita, Tokyo and Singapore from 29 March 2015. ANA's First Class cabin offers a private seat with dedicated storage for your jacket and shoes in the unit walls as well as ample baggage storage space under the ottoman. First Class guests get to enjoy inflight entertainment on a large LCD monitor as well as ample dining space on a large table.
Other amenities include a full-flat seat with bedding, organic cotton and cashmere blankets, as well as soft, comfortable knitted nightwear and personal amenities.
Dine onboard with meals from a two-star Michelin restaurant on flights from Japan by "Nishikawa" as well as western cuisine from a collaboration with Regent Singapore for flights from Singapore.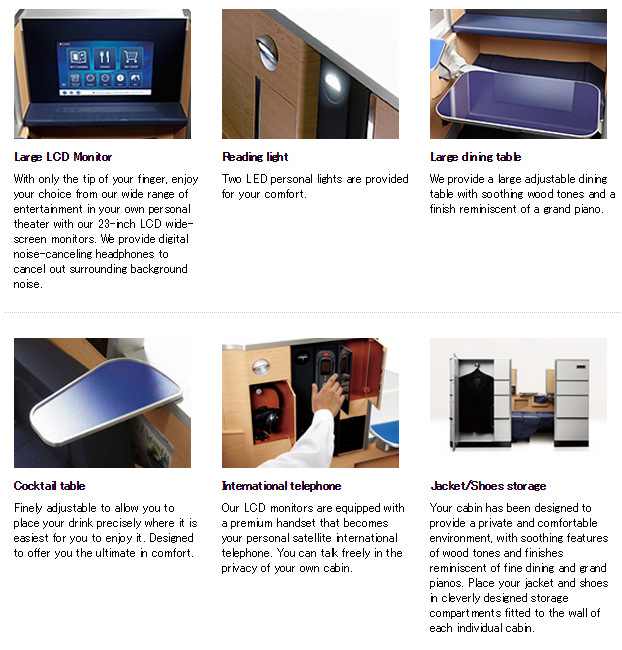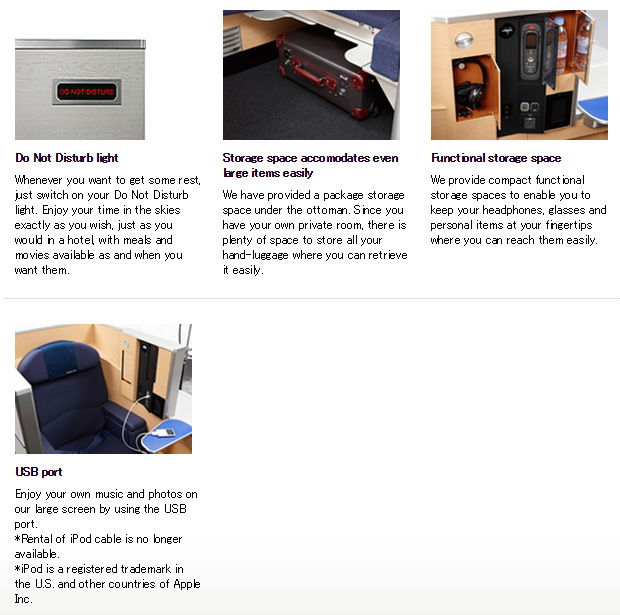 Improved Business Class
From 1 March 2015, the Business Class cabins on flights between Japan and Singapore, Bangkok or Jakarta will enjoy individually served, course-by-course in flight meals instead of the existing tray service except for late night or early morning flights.
A new in-flight meal produced by The Connoisseurs team will be introduced. Menus for flights from Singapore will be in collaboration with The Regent Singapore while flights from Bangkok will be from a collaboration with Anantara Sam Bangkok Hotel.
Business Class customers will receive Pyjamas and SONY's noise-cancelling headphones from June.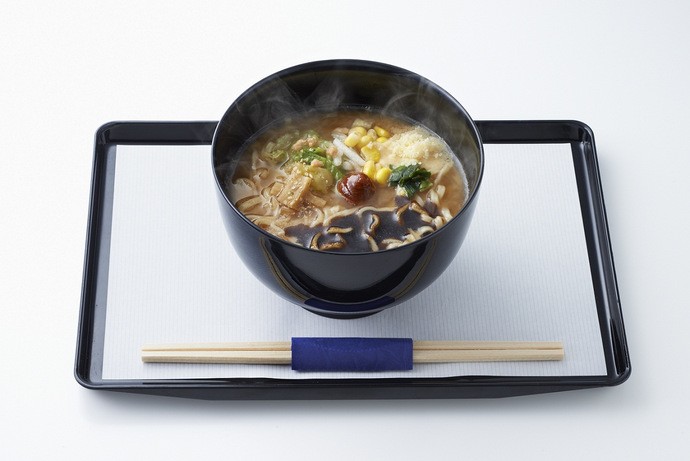 Hakata Ippudo Ramen noodles (Rich-tasting Miso "Daichi") will also be offered as light dishes on all flights between Japan and India; Mumbai and Delhi.