Changi Airport Group has launched a new Safe Travel Concierge for people flying into Singapore. The online concierge service allows passengers to book their on-arrival Covid-19 Polymerase Chain Reaction test.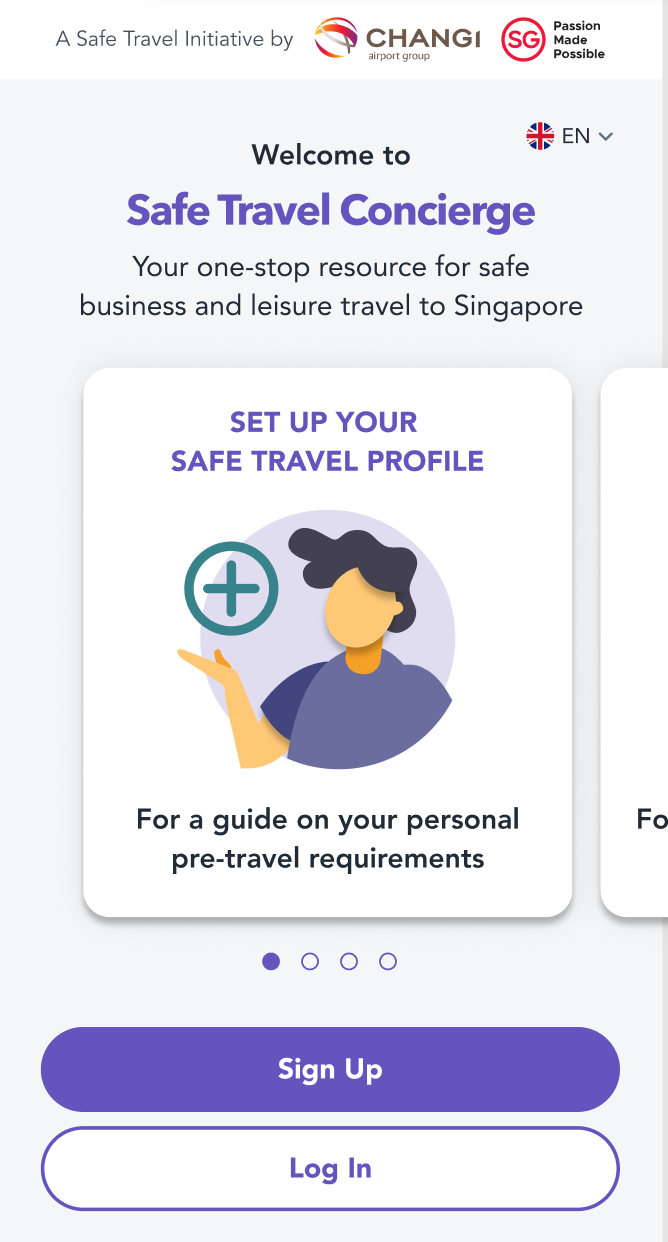 Check and complete pre-travel requirements for a safe and smooth entry into Singapore. Access information and forms to apply for pre-travel documents through this concierge. The app also lets you access the Immigration and Checkpoints Authority's electronic Arrival Card and Health Declaration form. Get the latest Covid-19 news with the portal.

Register for the STC account and then you can add upcoming trips. A customised list of pre-travel requirements will then be shown depending on your profile and trip details.