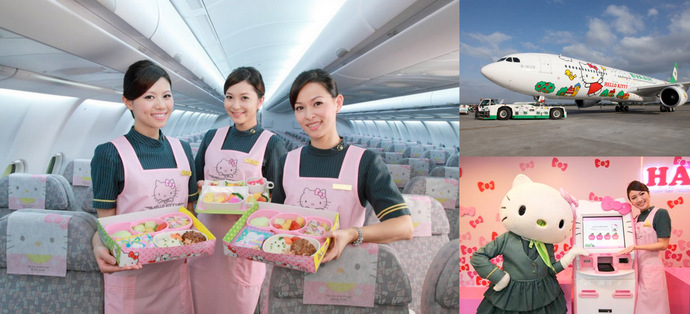 EVA Air will  introduce three times weekly flights on Wednesday, Friday and Sunday on a newly created Hello Kitty themed B777-300ER aircraft between Taipei to Singapore from 21 June 2015. This frequency will increase to four from 1 July 2015 with an additional flight on Tuesday.
This is in addition to the existing non Hello-Kitty daily flights BR226 which departs Singapore at 1.10pm and arrives in Taipei 5.40pm and BR225 which departs Taipei at 7.40am and arrives in Singapore at 12.05pm.
EVA Air Hello Kitty flights BR216 departs Singapore at 3.10pm and arrives in Taipei at 8pm. BR215 will depart Taipei at 8.25am and arrive in Singapore at 1.50pm. The aircraft will have 39 seats in Royal Laurel Class business, 56 in Elite Premium Economy and 238 in Economy.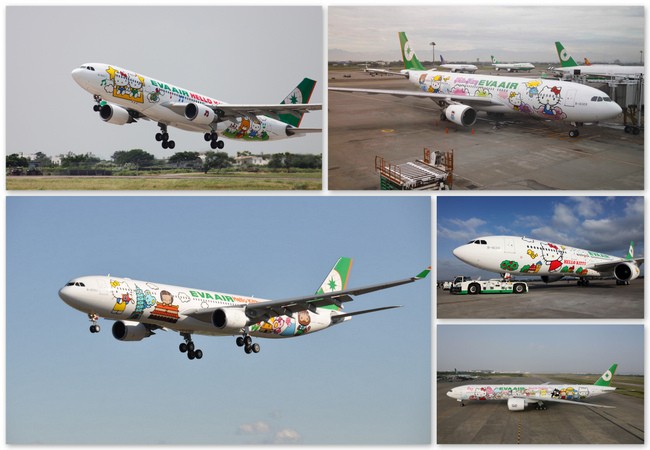 EVA has launched six different Hello Kitty themed jets. These aircrafts are deployed on flights from Taiwan to Japan, Korea, Hong Kong, Mainland China, Guam and Paris. Each aircraft gets a special name including EVA Hello Kitty Magic, Apple, Global, Happy Music, Speed Puff and Hand-in-Hand Jets. Singapore will receive the seventh Hello Kitty Jet variant in May 2015. Each of these Hello Kitty aircraft features over 100 in-flight service items featuring Hello Kitty including limited-edition duty free products, Hello Kitty shaped food, thematic pillows and restroom amenities.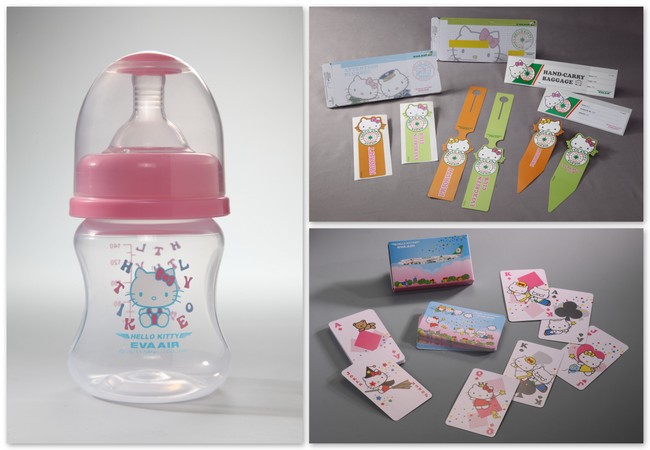 This new EVA Air Hello Kitty Jet will also fly between Taipei and Houston offering connectivity for travellers between Singapore and Houston with transit of less than two hours in Taipei . BR51 departs Taipei for Houston at 10pm and arrives at 11.35pm on Wednesday, Friday and Sunday with an additional flight on Tuesday from 1 July. BR52, the return flight from Houston to Taipei departs Houston at 1.15am and arrives in Taipei at 5.55am.
EVA Air has 55 weekly flights from Taipei to North America.
Previously our writer Dennis was in Taipei on a visit to one of the Hello Kitty aircraft. Read about that here.