Resorts World Cruises celebrated its global premiere with the maiden Voyage of Genting Dream from its homeport Singapore on 15 June 2022. It will be adding Port Klang in Kuala Lumpur as its second home port from 18 July 2022. The 150,695 gross tonne Genting Dream can accommodate 3,352 passengers.
Resorts World Cruises Adds Kuala Lumpur as Second Homeport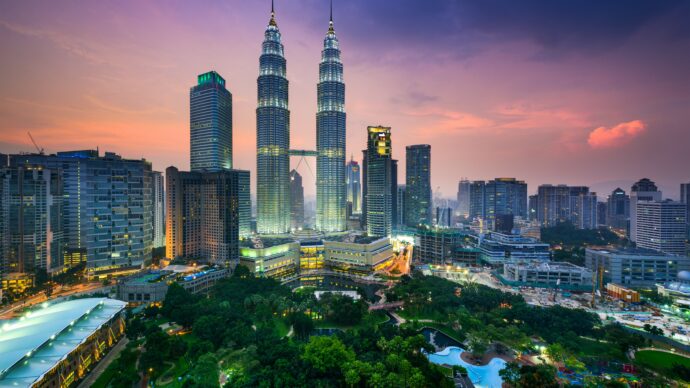 Resorts World Cruises will be the first cruise to offer a Kuala Lumpur homeport via Port Klang for the Genting Dream from 18 July. This is in addition to the Singapore homeport which commenced on 15 June this year. Soon, travellers will be able to embark from Singapore and Kuala Lumpur. Dual homeport further caters to the demand of round-trip cruises, targeting the 10 million population residing in central Peninsula Malaysia, who live within a short drive of Port Klang. International travellers will enjoy greater flexibility in the choice of airlines and fares at Kuala Lumpur via Kuala Lumpur International Airport which is located nearby.
Resorts World Cruises will also offer one-way cruises as an alternative to air and land travel for travellers between Singapore and Kuala Lumpur, including to Penang.
Itineraries departing from Kuala Lumpur include 3 Night Penang – Singapore departing Mondays from 18 July, 2-Night Singapore Cruise departing Thursdays from July 21 and 2-Night Singapore Cruises departing Saturdays from 24 July.
Resorts World Cruises Celebrates Maiden Voyage from Singapore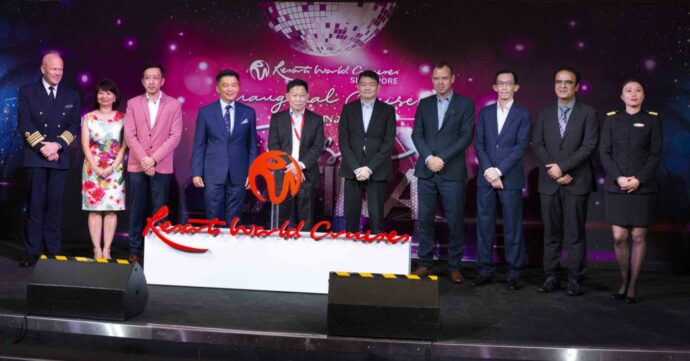 Genting Dream made its inaugural cruise from Singapore on 15 June 2022, marking the start of Resorts World Cruises' global premiere as a new Asian luxury and dynamic lifestyle cruise brand, including its flagship – the first ship of a planned fleet that are 'Resorts Cruising at Sea'.
Genting Dream offers a variety of onboard accommodations including Interior Staterooms, Oceanview, Balcony Suites and The Palace, a luxury ship-within-a-ship private enclave with its own 24-hour European-style butler service, exclusive restaurant, sundeck, gym, spa and other facilities and amenities.
The Halal-friendly cruise ship offers Halal and authentic Jain Vegetarian certified cuisines in dedicated venues. Enjoy a wide spread of authentic Asian and international offerings across the 35 food and beverage facilities as well as new Korean, Japanese and Spanish cuisines.
Watch blockbuster movies at the Zodiac theatre which seats 1,000 people. Enjoy activities and enrichment workshops. Have lots of fun at the water park at sea with a pool and six waterslides, rope courses and ziplines, and a rock-climbing wall. The Zouk Beach Club offers movies under the stars and party nights.
Resorts World Cruises Itineraries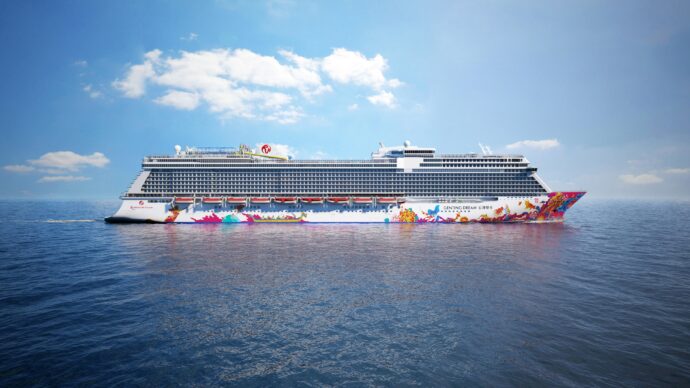 Resorts World Cruises will also sail from Singapore to Indonesia, offering a 2-Night Bintan and Batam Islands Weekend Getaway Cruise. The Genting Dream will also sail from Singapore to Malaysia with the 2-Night and 3-Night cruises to Kuala Lumpur and Malacca (via Port Dickson) as well as Penang. A series of new itineraries will be added from October 2022 to Malaysia (Langkawi), Indonesia (North Bali, Surabaya) and Thailand (Phuket, Krabi).