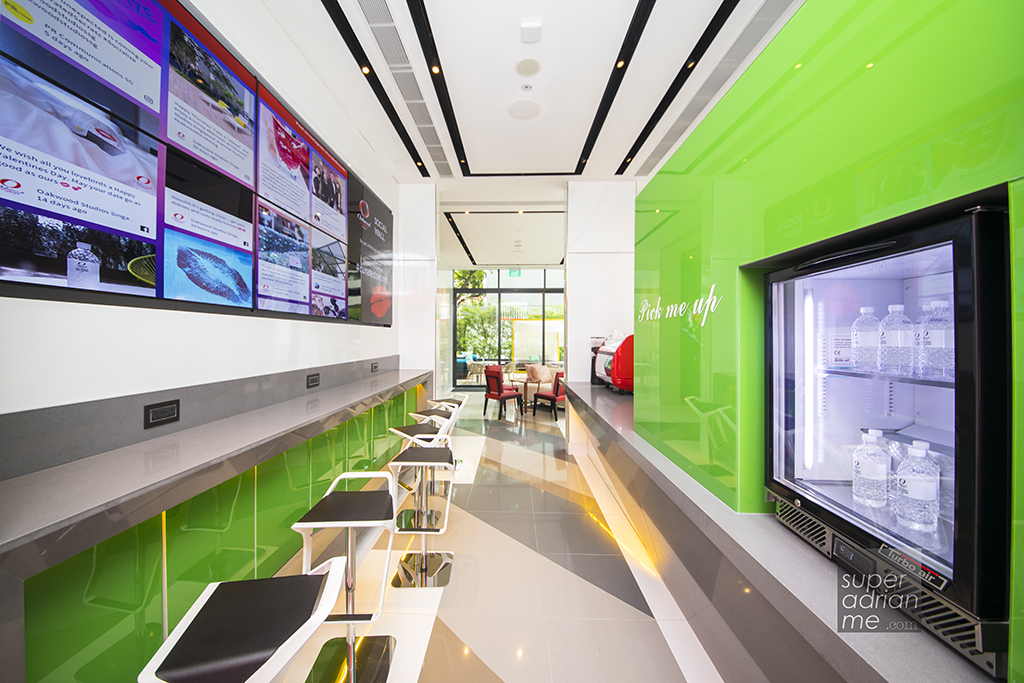 Oakwood Studios makes its worldwide debut in Orchard Road, Singapore. Oakwood Studios Singapore soft opened in mid-December last year and officially opened at 8pm tonight. It has completed all the finishing touches and is ready to accept guests with the millennial mindset as part of the Oakwood Studios DNA.
The surroundings of the serviced apartment include other hotels such as York Hotel, Quincy Hotel as well as other residential apartments. It is walking distance to malls such as Paragon and Lucky Plaza.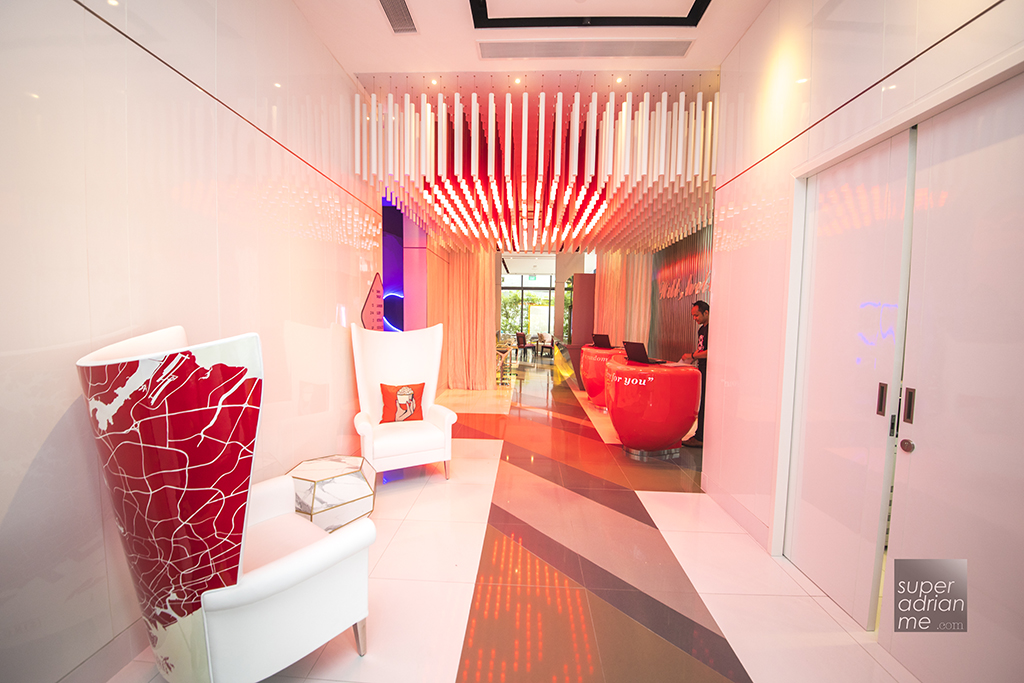 Step into the lobby on the ground floor of this 98-room serviced apartment and be welcome into a hip atmosphere of bright colours. The illuminated ceilings and the art chairs distract as you enter. Look out for the reflection of the illuminated lights and see if you can decipher the patterns. I have two thumbs up for that.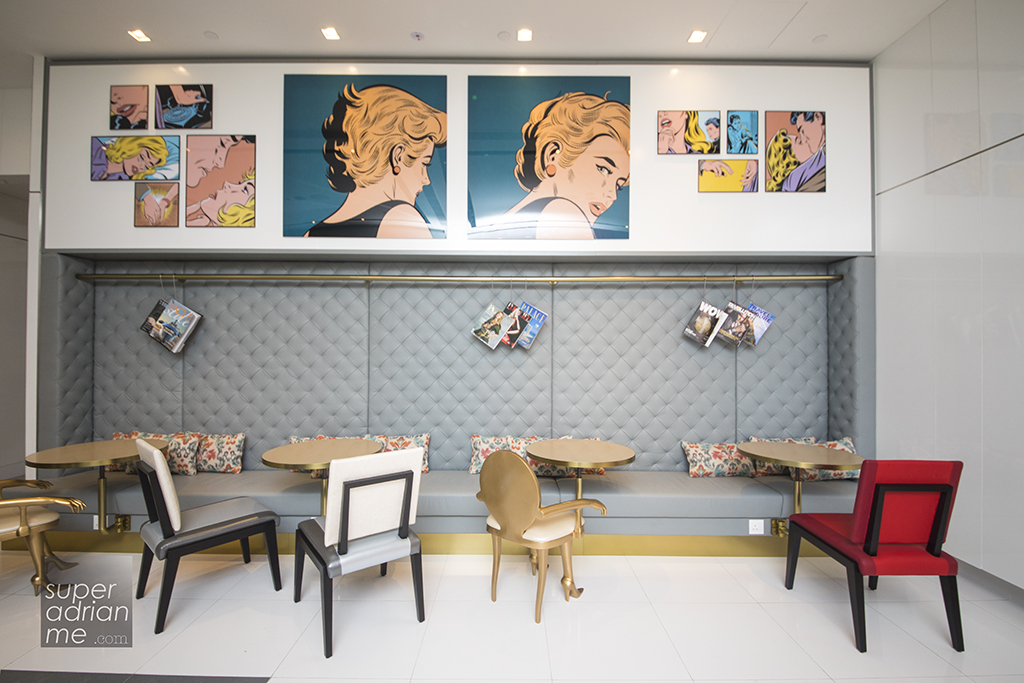 The folks here have collaborated with LUMAS Gallery to feature a bespoke curation of art photography. Art pieces in the common areas and apartments are by well-known artists such as Erwin Blumenfeld, Louise Dahl-Wolfe, Edward Kasper, Thierry Noir and Joe McDermott. The art pieces are constantly refreshed to ensure an element of 'newness' as well as to surprise returning residents.
Watch our video of Oakwood Studios Singapore.
The Lobby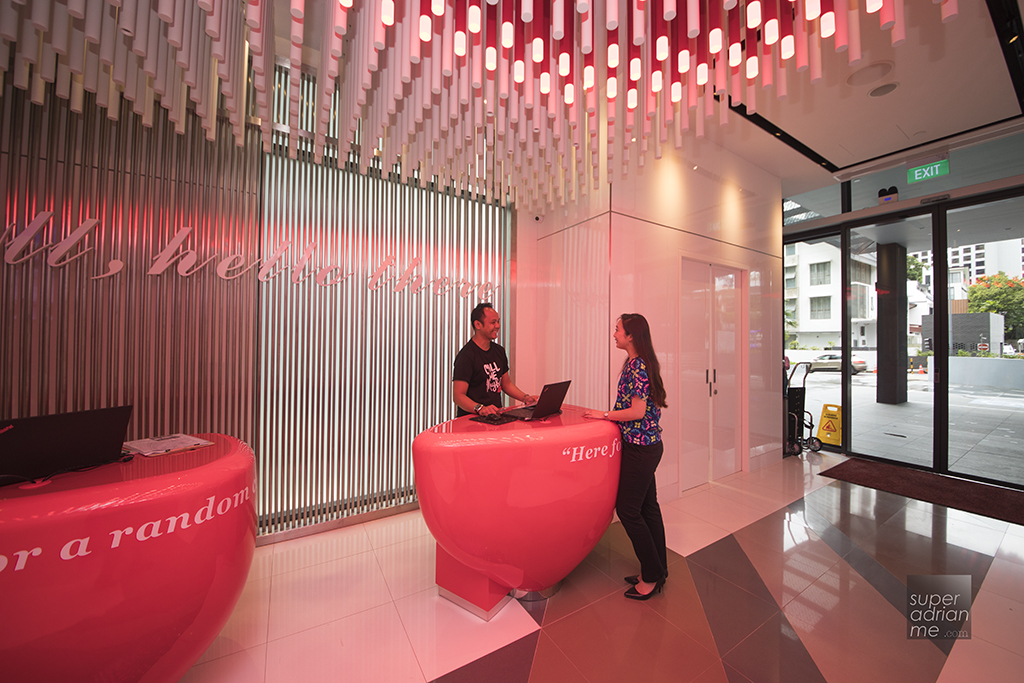 The two check-in counters are located right in front of the elevators that bring you up to your room. Something I find rather important if I am carrying lots of baggage. You don't have to search for the elevator or worry which wing your room is at.
You will realise that coloured lips play an important visual in this service apartment. You'll see cheeky comments or motifs of lips throughout the public spaces. The lift lobby's warm hues of pink and purple kinda remind me of W Singapore. Even the fire hose outlet in enclosed with a transparent glass cutout of a flame. It is always in the details.
The Rooms
We were only able to check out the Studio and One-Bedroom Apartments as the Two-Bedroom apartments were fully occupied when we visited. There are 72 Studios measuring 31sqm, 24 One-Bedroom apartments measuring 35sqm and two Two-Bedroom apartments measuring 53sqm. Housekeeping service is offered three times a week.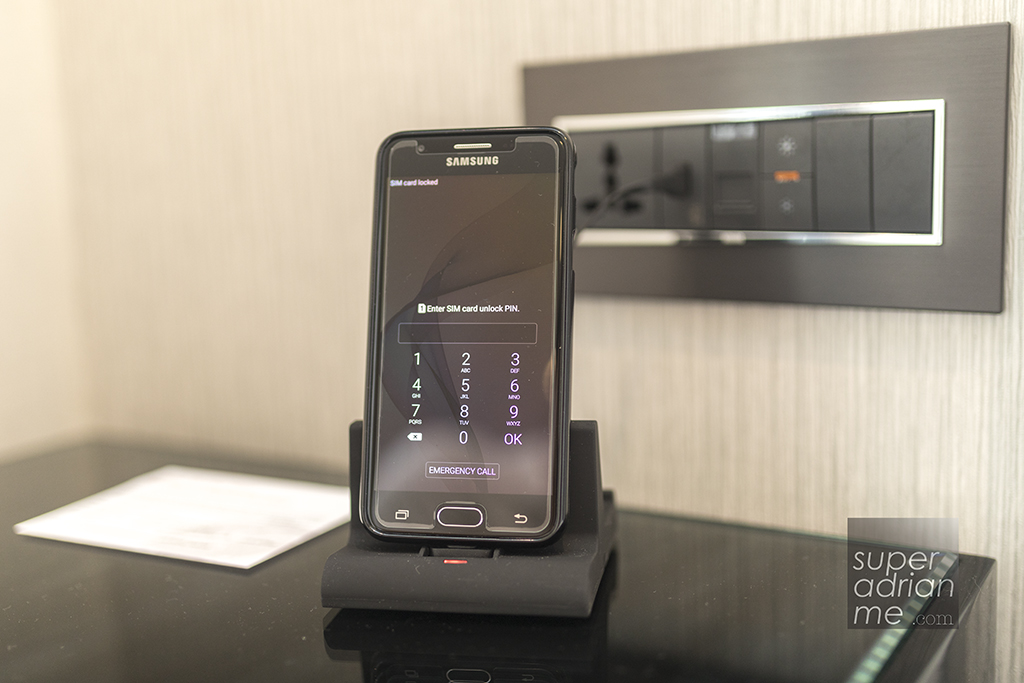 Oakwood Studios Singapore is almost like a showcase of Samsung products. Each guest room is equipped with a Samsung refrigerator, television, r7 wireless speaker, and a Samsung smartphone that offers complimentary data and local calls. The smartphone replaces the landline and you can take it out of the property for ease of connectivity as well as use it as a mobile keyless apartment key. Request for in-house services with the in-room tablet.
Guests can also enjoy a mini Facial in a Flash through the partnership between Oakwood Studios Singapore and Skin Inc. You could also rent a Steinway Gallery Singapore piano for your apartment.
Studio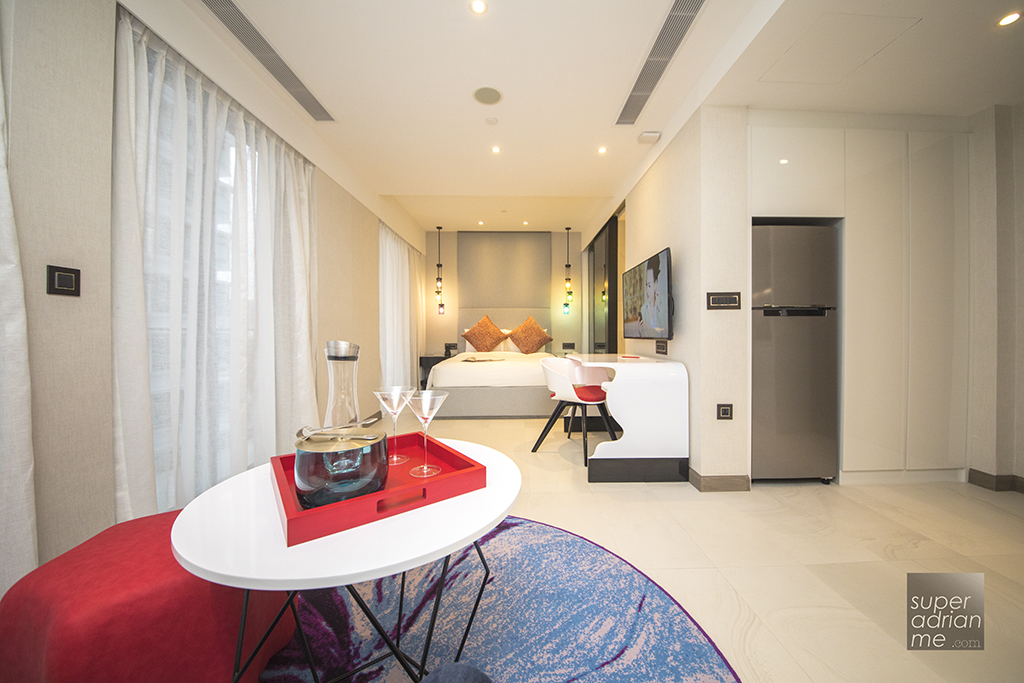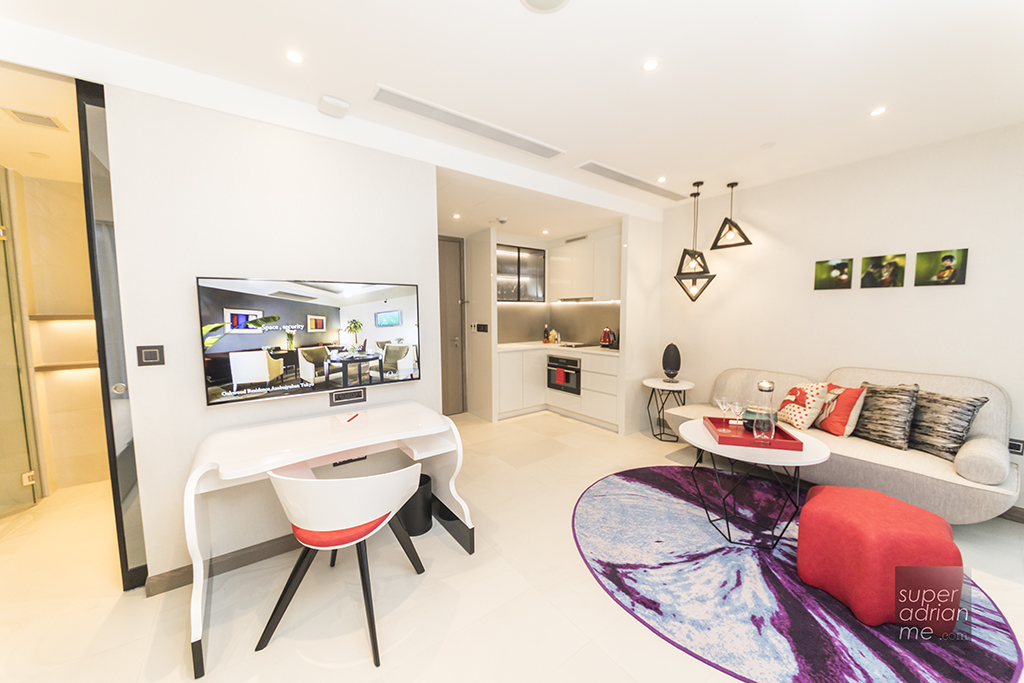 The studio is rather spacious featuring four areas. The kitchenette features an induction cooker, Nespresso coffee machine, Monogram tea,  glassware and kitchenware. The sofa area allows you to relax and read a book or just to get some work done. There is a desk which comes with two electrical sockets for you to charge your laptop and devices.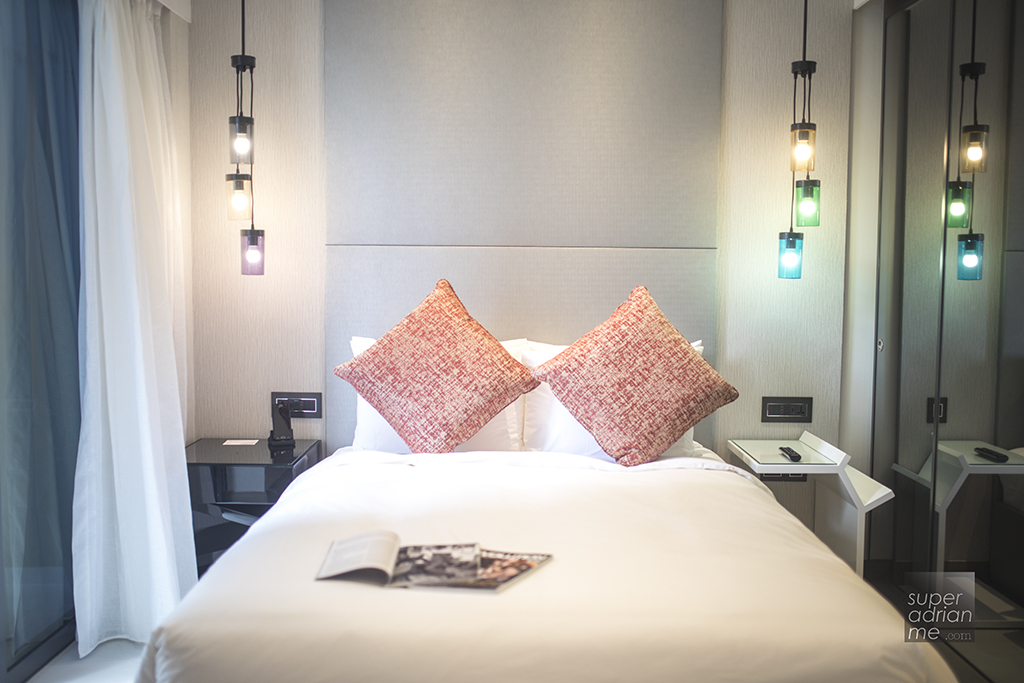 The comfortable queen bed offers a good night's rest. There is also ample closet space in the apartment. This sure feels like a bachelor's pad. Size is spacious for one and just right for two.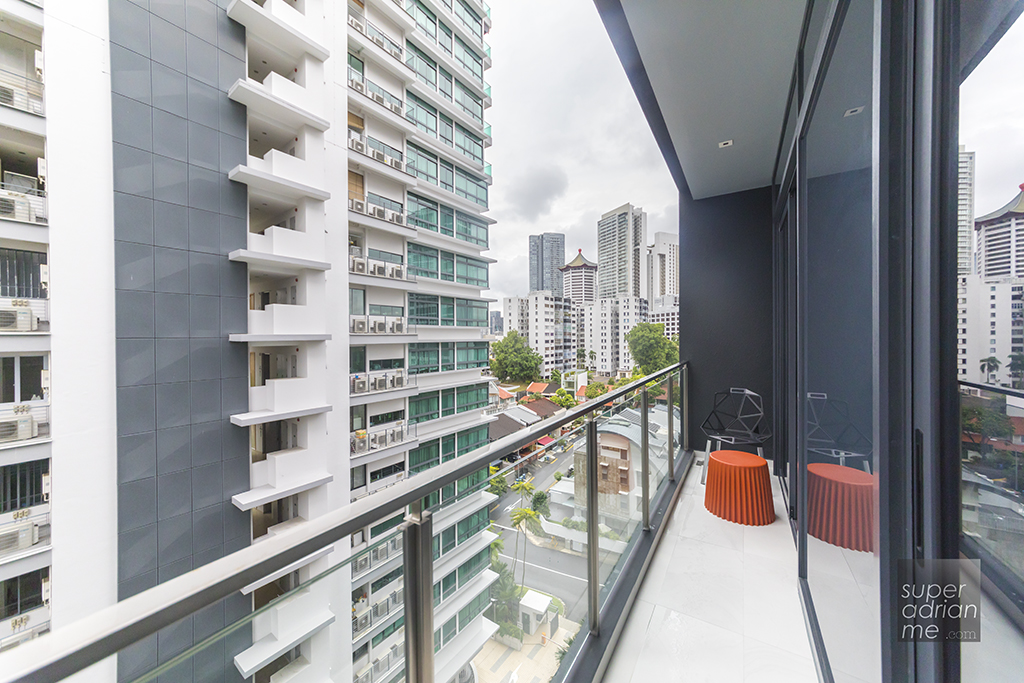 All rooms come with a balcony so you can step out for fresh air or if you prefer some fresh air over the air conditioning.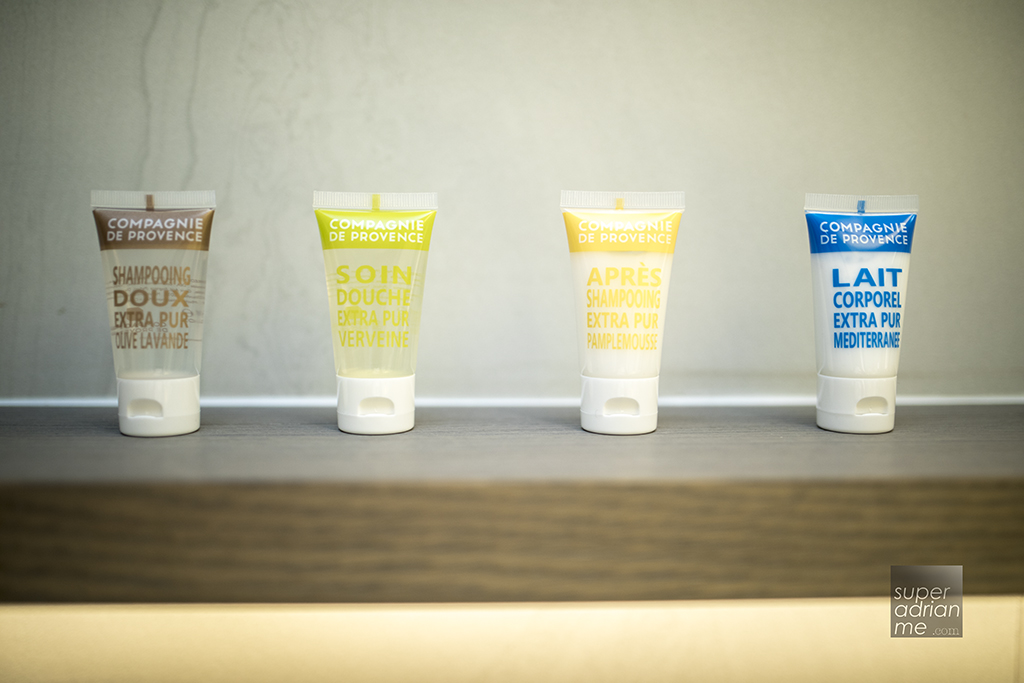 Compagnie de Provence bath amenities are provided in all rooms.
One Bedroom Apartment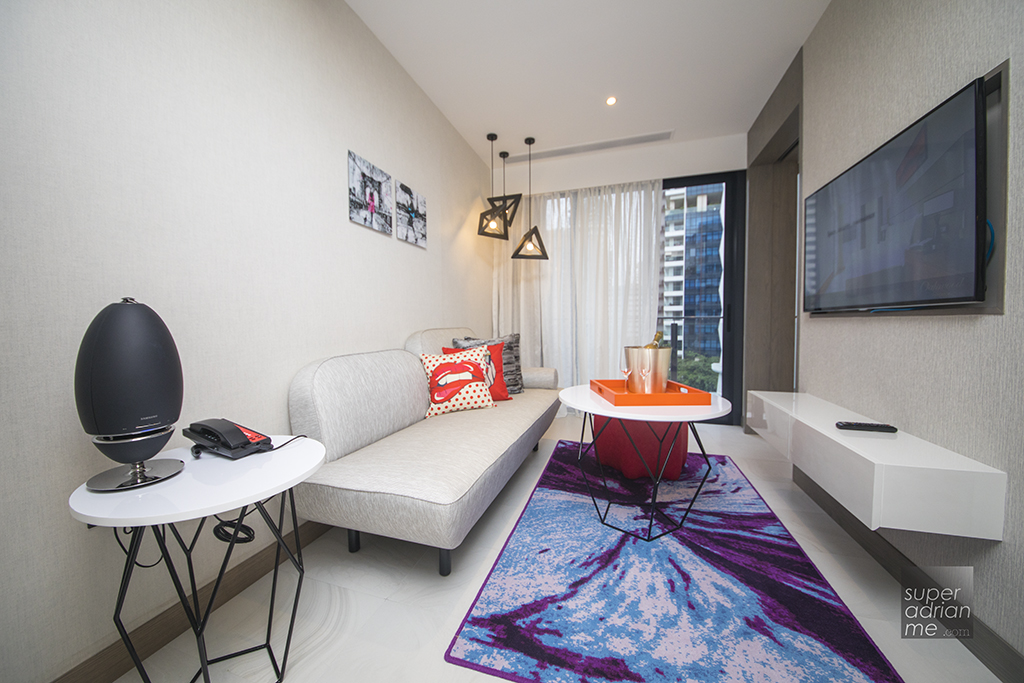 The One-Bedroom apartment is only 4sqm more than the Studio. A wall separates the living area from the bedroom. The amenities in the rooms are exactly the same.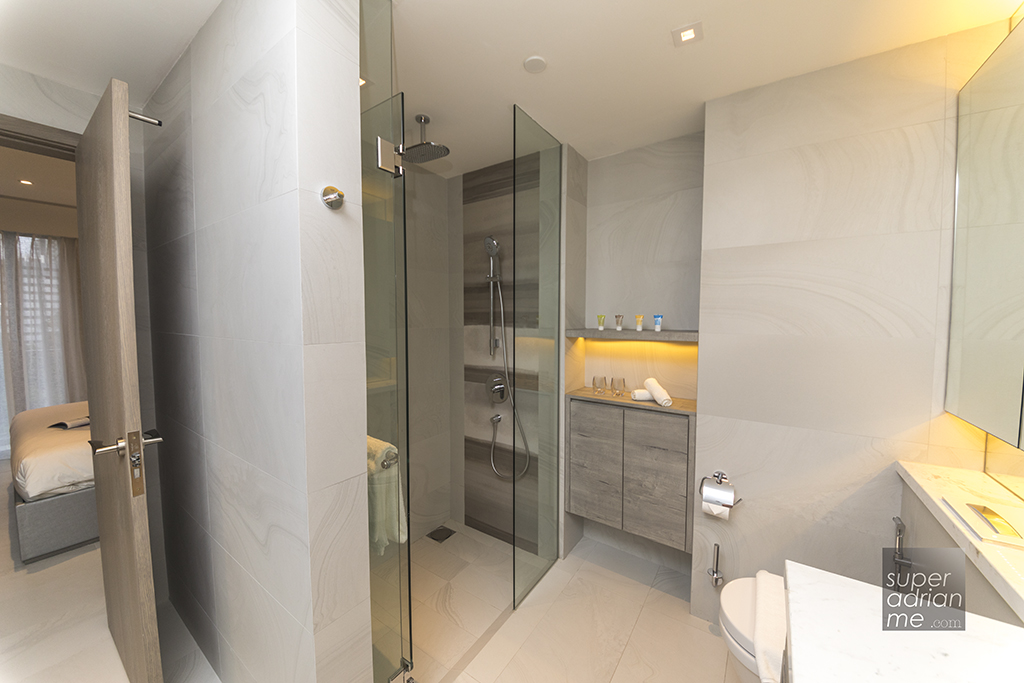 The larger bathroom offers the same amenities as well. It depends on your preference. So if you don't really need a separate bedroom and living room, then the Studio would suffice.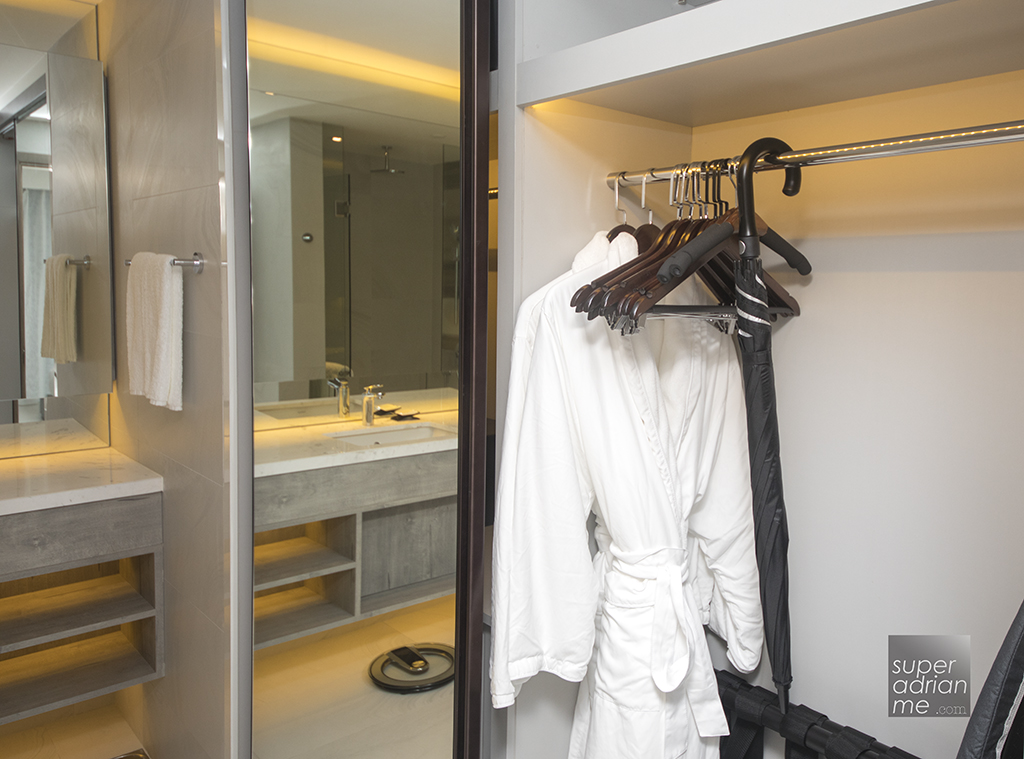 The Facilities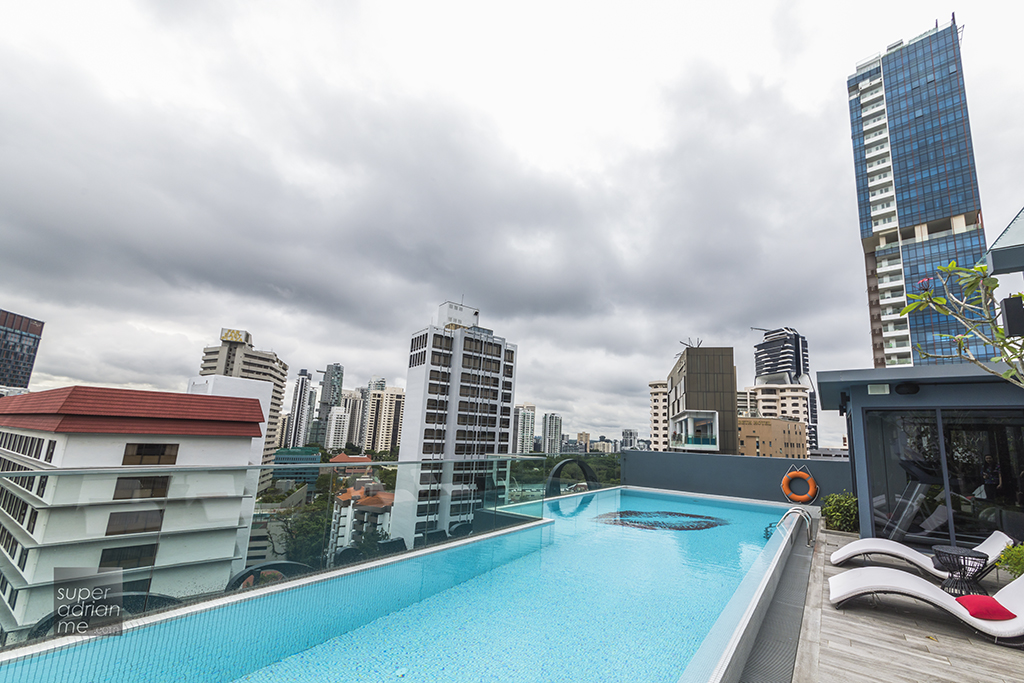 The rooftop pool is inviting. Take a dip or just relax on one of the deck chairs for a tan. Enjoy the view and it does get quite beautiful during sunset.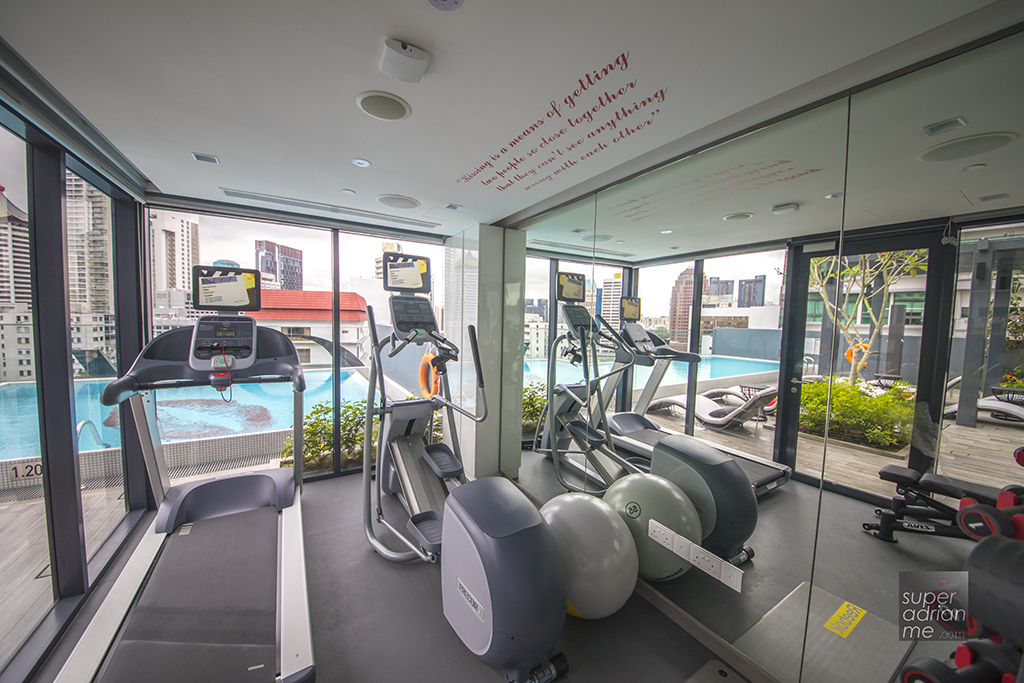 The gym is just next to the pool. A rather small but functional one but it does get you to sweat out with a good workout.
There is a BBQ Pit and Al fresco dining available on the rooftop as well. It is a rather cosy setting offering a good opportunity for guests to mingle and socialise.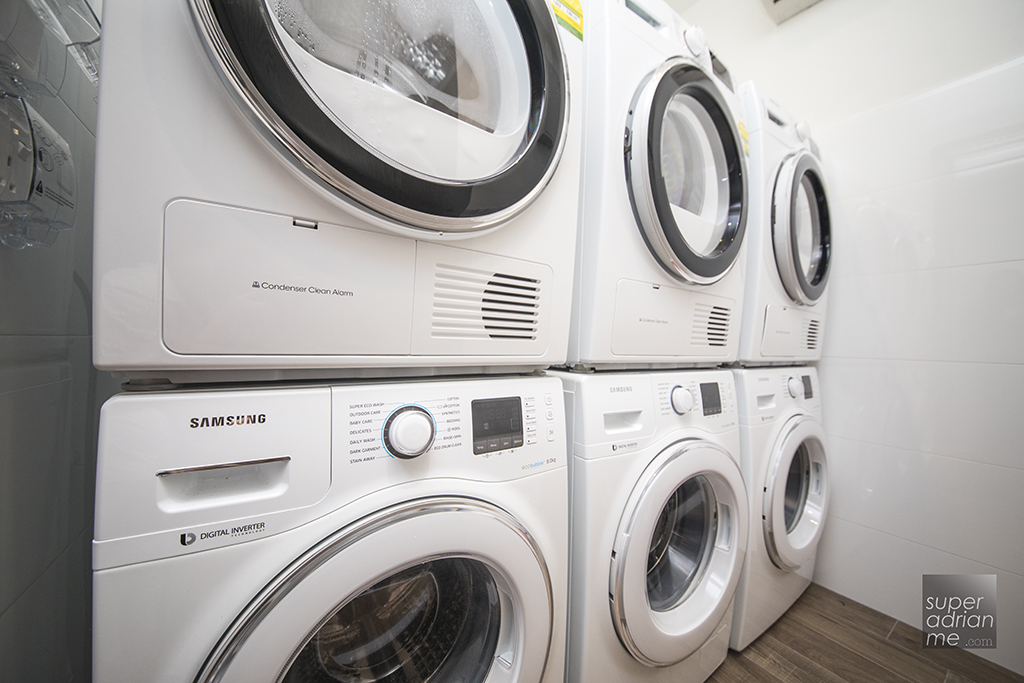 Wash and dry your own clothes. There are six Samsung washer/dryers in the laundry room. Use it at your own leisure and there is no extra charge.
Spaces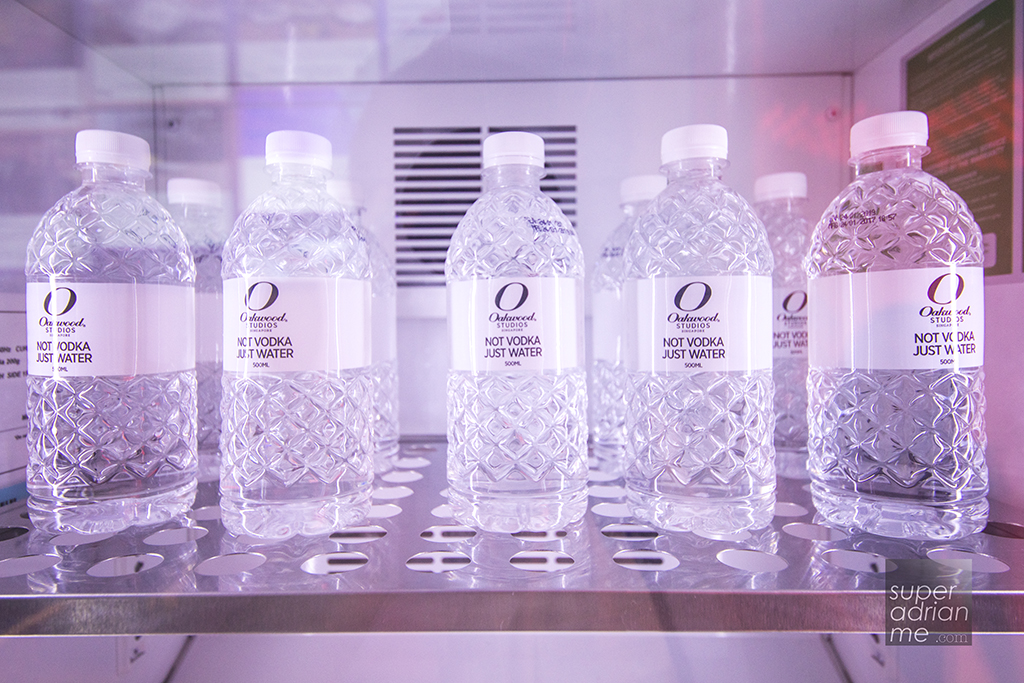 Besides those spaces we mentioned earlier, there are lots of areas indoor or outdoor at the lobby level. Right beside the check in counter, a refrigerator of bottled water is available to all guests here. Cheeky label says 'Not Vodka, Just Water". I wouldn't complain if some vodka was available.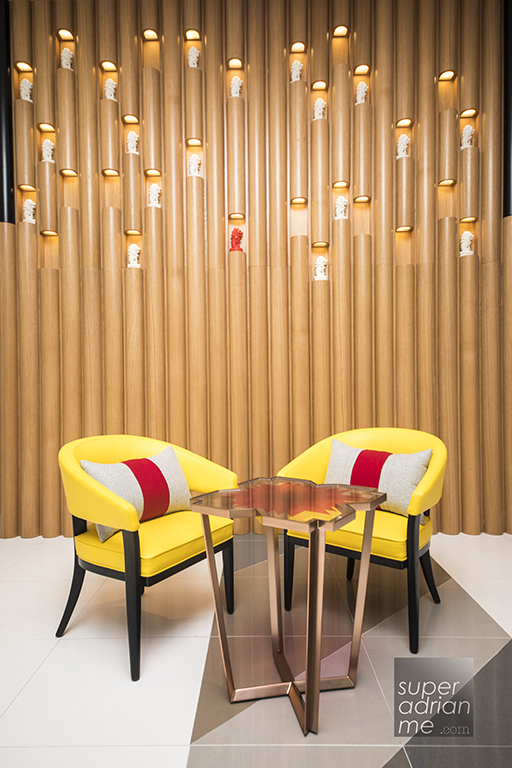 There are seating areas for groups or couples. These seats have a backdrop of miniature Merlions, an icon of Singapore. Too pretty don't you agree?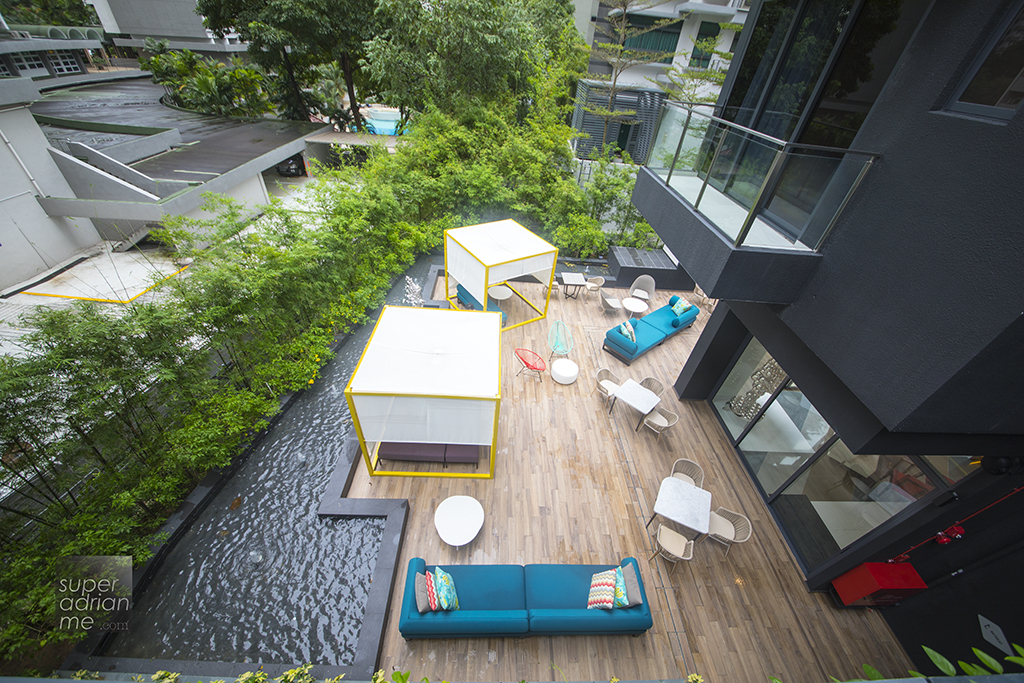 The outdoor garden terrace is the place to go to for fresh air on a nice cool day.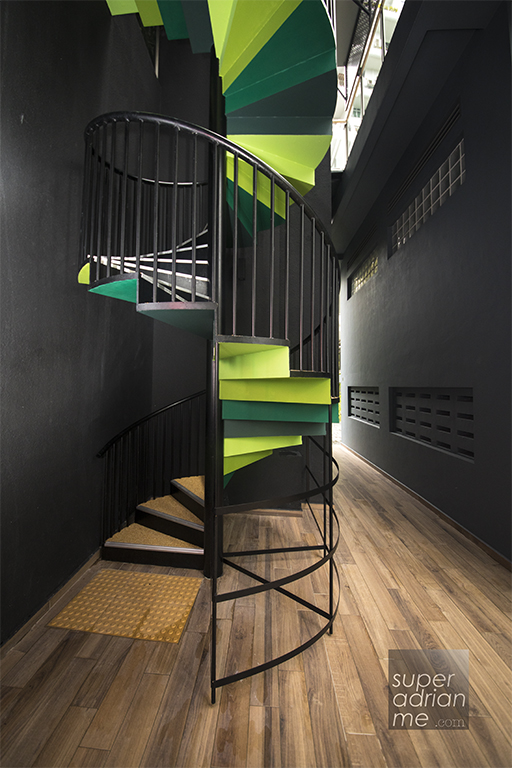 These steps are perfect for an OOTD shot or just a selfie. They also lead you to a more reclusive area on level two where you can practice morning yoga.
We wouldn't mind staying here if we had to. Check out our full album of photos below.