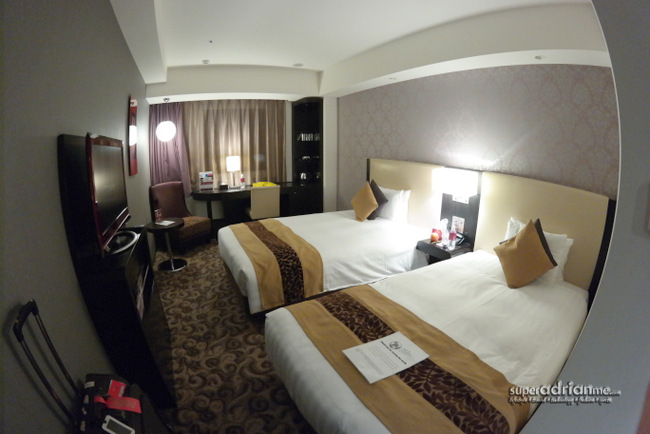 The Mercure Sapporo first opened 1 June 2009. It offers 285 wi-fi enabled non-smoking guest rooms. The hotel reception is located on the third floor.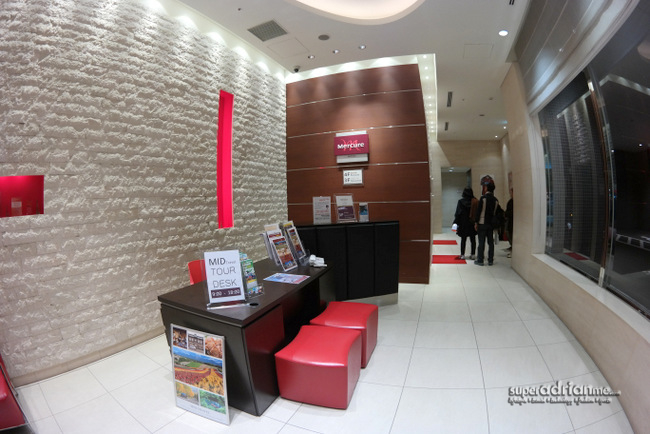 Enter from the main road into the lift lobby. Take one of two lifts up to the third floor where you have to change lifts to the rooms. Try to avoid group check in or check out. That's because you may have to wait a long time to get into or out of the lift.  We had the same problem when we stayed at the ibis Hong Kong Central and Sheung Wan in Hong Kong in September this year. There is no porter or bell boy on the first level, so you would need to carry up your own luggage to level three.
The Lobby at Mercure Sapporo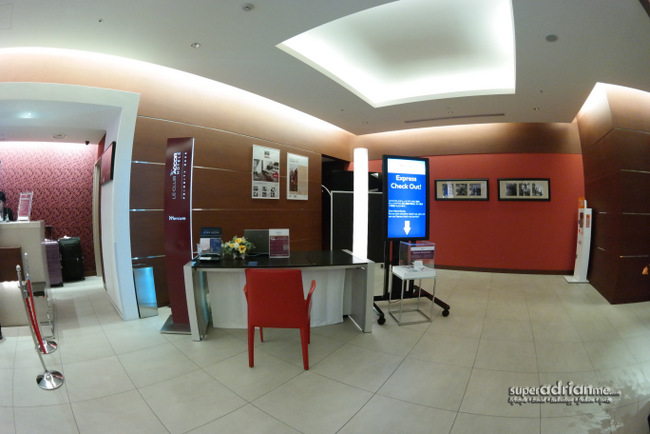 Level three offers a spacious area for check in with a dedicated Le Club Accorhotels counter for Accor's loyalty club members to check in. Staff at the lobby are friendly and speak English quite fluently, as expected in all international hotels.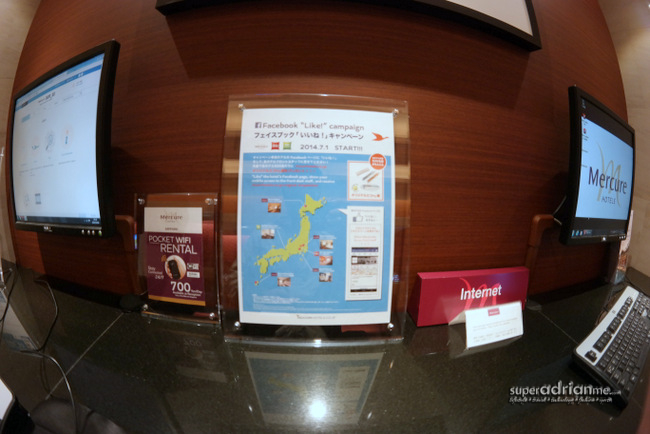 There are also two computers with internet access on this level for you to surf the web. Enjoy free and fast wi-fi at the lobby with a password which is indicated clearly.
The hotel's only food outlet is located on level three. It was here that we had breakfast. There was a variety of Japanese as well as International food in the buffet spread. A chef prepares your eggs fresh so you can get your omelette or sunny side up upon request. Cereals are also available. Fresh juice as well as coffee dispensed from a proper coffee machine and hot tea is available.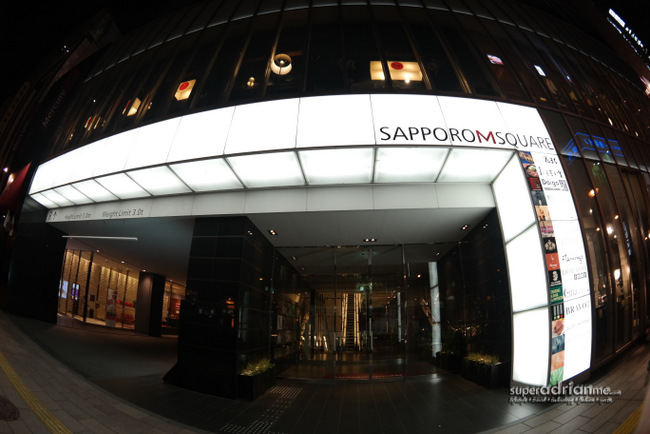 The hotel is connected to the next building Sapporo M Square which offers more privately run food and beverage outlets as well as a spa and wellness outlet. There are also convenience stores located near the hotel.
The Rooms at Mercure Sapporo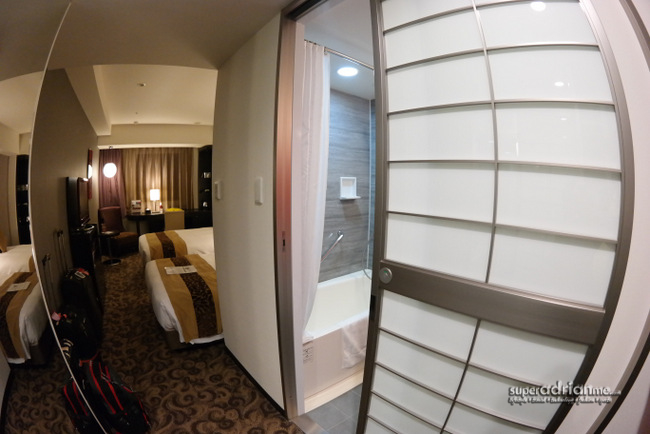 The rooms are spacious. I stayed in room 626 which is a 24 sqm Standard Twin-2 single beds-Non Smoking room on level six. Smoking is not allowed in the rooms. Instead there is a smoking lounge on the fourth floor where the meeting rooms are also located.
I slept very well. The two very comfortable twin beds came with two pillows each. A hot water kettle was also provided so you could make hot Japanese Green tea in the room. Drinking water is available from the tap and a vending machine that dispenses beer and other non alcoholic beverages is also available near the lift lobby.
There were ample electrical points so we could charge our cameras, phones, portable batteries. Japan uses the two flat electrical points. There were two at the desk, two more at the beverage area and two in the toilet. There was one more on each side of the bed so you could charge your phone and leave it next to you when you turn in.
In-Room Bathrooms and Amenities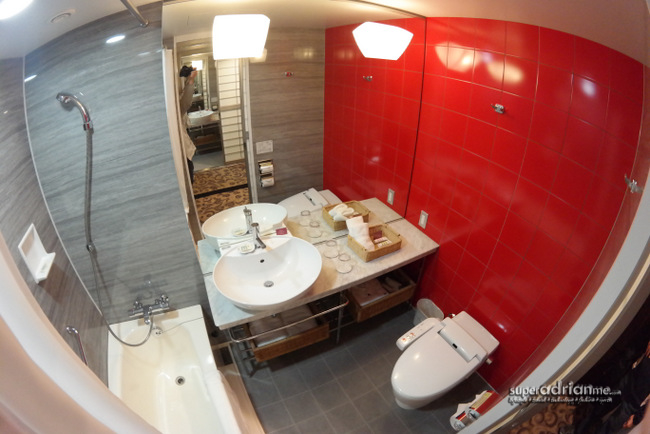 The toilet is spacious enough. The hot seat wc is a must have in hotels in Japan especially during the colder seasons. Soft fluffy bath towels as well as a bath robe which also doubles as a pyjamas came in handy during our stay.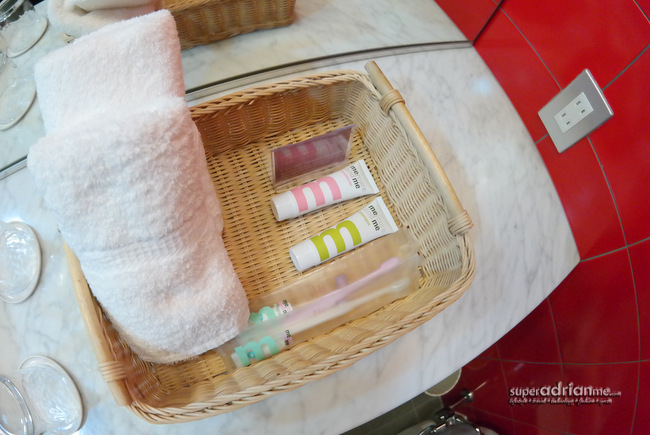 Bar soaps were provided as well as Mercure branded 30ml tubes of shampoo and conditioner. You'll have to bring your own moisturiser and shower gel as these were not provided. If you forget your toothbrush, two are provided otherwise the nearby convenience store sells the basic toiletries.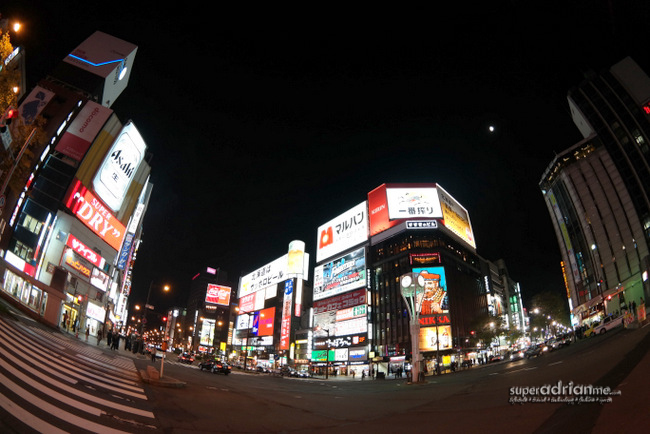 The hotel is located within the entertainment district of Susukino. Here you have access to many bars and restaurants including fast food outlets such as MOS Burger, McDonalds or Lotteria. The shopping district and departmental stores are just two or three blocks away.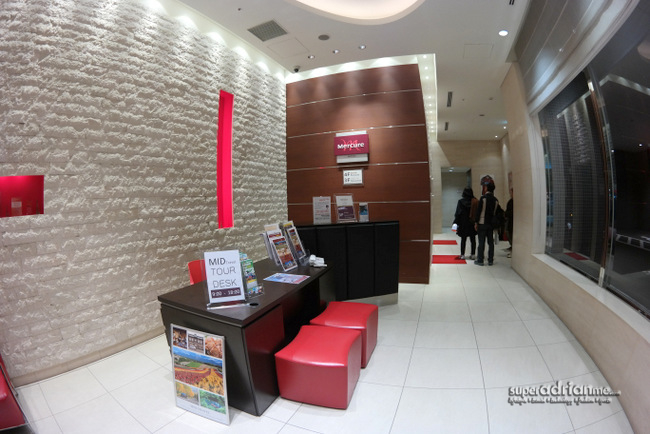 | | |
| --- | --- |
| 1 | Entrance Lobby |
| 3 | Reception, BORDEAUX Restaurant and LE CEPAG Bar |
| 4 | Five Meeting Rooms and smoking loung |
| 5 to 12 | Guest rooms |
| 13 to 15 | Privilege Floors |
I checked out what was available for Le Club Accorhotels Platinum card members and we were given two bottles of drinking water as well as two welcome drink coupons.
Overall, the design of the hotel and rooms are well thought through. The service we experienced is good enough for a comfortable stay. This hotel is popular with tour groups. Mercure Sapporo has been awarded the TripAdvisor Certificate of Excellence in 2014.
Mecure Sapporo is located at 2-2-4 Minami 4 Jonishi, Chuo Ward, Sapporo, Hokkaido Prefecture 064-0804, Japan.