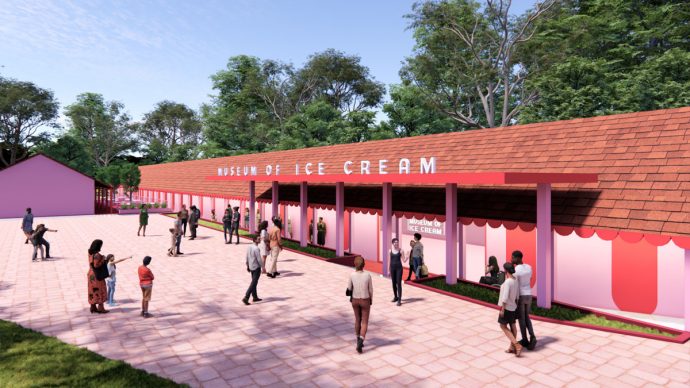 Museum of Ice Cream from the US will open its first interactive museum overseas in Singapore in August 2021. You can make advanced reservations from today at www.museumoficecream.sg from today. Ticket reservations begins today, 12 April, in limited quantities for the opening month of August. Available from 10 am, ticket prices start from S$38 (for four people or more). Phase 1 ticket holders will be entitled to exclusive perks.
(Updated 19 August 2021. We checked out the Museum of Ice Cream which opened today. Check out the photos and video here)
The museum will be housed in a 60,000 square foot property in Dempsey. Experience 14 never-before-seen installations dedicated to the celebration and experience of enjoying ice cream. There will be a fully functional Singapore-inspired 'Dragon Playground". Also look out for a pink and yellow jungle with 10,000 bananas, and the largest MOIC sprinkle pool ever created. Enjoy five unique ice cream treats as you are guided through the 60 to 90-minute experience by #TeamMOIC performers.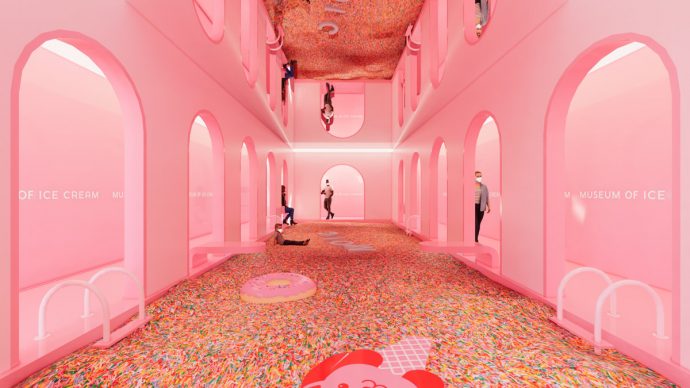 This museum started out as a pop-up in New York in 2016. The playground of boundless creativity for the ice cream obsessed has sold out quickly with a growing waitlist of 200,000 guests. It has had sold out stints in Los Angeles, San Francisco and Miami since. Jimmy Kimmel deemed it as the "Hamilton of Museums". The Smithsonian ranked Museum ice cream in its top 10 most Instagrammed museums in the world.
"Ice cream is a universal symbol of joy that brings happiness to everybody, regardless of age and across all walks of life. Museum of Ice Cream is for the kid in all of us, and in a time when every little dose of positivity is needed, we hope to uplift spirits, and bring people together to make the world a happier place, one ice cream at a time."

Maryellis Bunn, Co-Founder and Creative Director
Partners of the museum include Singapore Tourism Board, Kingsmen Exhibits Pte Ltd, Hendrick's Gin, Tan Chong Motor Sales and Häagen-Dazs. For more information, please visit www.museumoficecream.sg or follow @museumoficecreamsg and #moicsg on Facebook, Instagram, and Tiktok for the latest updates.