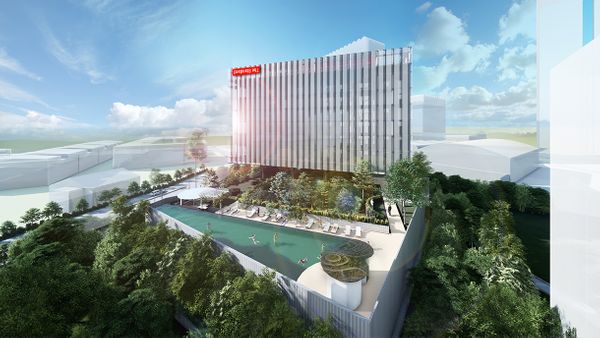 The Standard, Singapore will open across from Shangri-La Singapore at Orange Grove Road in 2023. As part of The Standard's expansion into key markets in Asia, The Standard Singapore opens after planned openings in Hua Hin in November this year and Bangkok Mahanakhon (previously planned to be Accor's first Orient Express Hotel property) in 2022.
The new-build 143-room hotel will be the city's new social hub with The Standard's signature restaurant and nightlife vibrancy, and arts and cultural programming along with an infinity pool and pool bar within a lush botanical courtyard. It is also a short walk to Singapore's shopping district as well as the Singapore Botanical Gardens
Originally a Residential Zone the area was approved as a Hotel Zone for the full 1.6 gross plot ratio on 25 June 2019 by the Urban Redevelopment Authority.
Invictus Developments, a boutique real estate investment company owned by the family of Indonesian businessman Bachtiar Karim, is the developer for this hotel.
"Singapore is a culturally rich and dynamic city that is ready to embrace the creativity and personality of The Standard. Singapore has emerged into an incredibly important and innovative hub in Asia and we couldn't be more excited about this development. New hotel licenses in the city are rare and highly coveted and we feel very fortunate to partner with Invictus Developments to bring this project to life. Although the global travel dynamics remain challenging at the moment, we continue to build landmark projects around the world in anticipation of a brighter future."

Amar Lalvani., Standard International Chief Executive Officer
About The Standard Hotels
The Standard Hotels was created in 1999. Known for their taste-making clientele, pioneering design, and unrelenting un-standard-ness, The Standard Hotels has seven hotels in New York, Los Angeles, Miami, London, and the Maldives. The Standard, Hollywood was the brand debut when it opened on the Sunset Strip in 19999 in West Hollywood, California.
The goal of every Standard project—be it a hotel, a rooftop discothèque, or a magazine—is to defy conventions, up the aesthetic stakes, and deliver an experience that can only be had at The Standard. Thai real estate developer Sansiri PLC made its first investment into Standard International in late November 2017, which increased over time, making Sansiri PLC the majority stakeholder.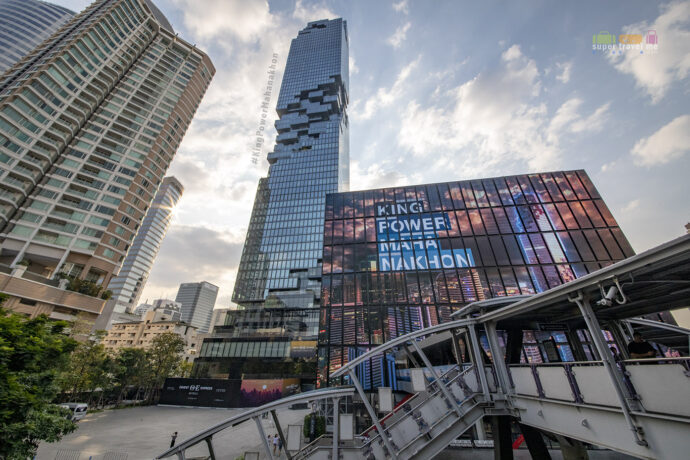 The Standard, Bangkok Mahanakhon will be the brand's flagship property in Asia is expected to open in December 2021 with 155-room in the 78-story King Power Mahanakhon Building. This building is also home to the famous Mahanakhon Skywalk on the roof top offers panoramic views of the city while transparent glass floorings allow you to look down to the street level. It will also feature the renowned Standard Grill and the country's first Mott 32 Cantonese restaurant with locations in Hong Kong, Singapore and Las Vegas.
Also opening in December this year will be The Standard, Hua Hin. A collection of 199 rooms, suites and villas will be accompanied by a pool that is reminiscent of the Standard Hotel in Miami. The Lido restaurant and bar will offer al fresco dining. Juice Café will offer elixirs and fresh-pressed juice. A restored heritage house will be reinvented as Praia which will serve traditional Hua Hin beachside dishes paired with craft cocktails.