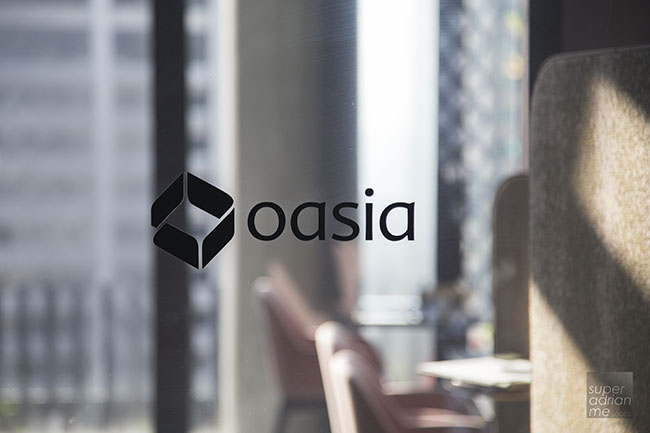 The 27-storey Oasia Downtown Hotel Singapore, right in the heart of Tanjong Pagar, welcomed its first guest in April this year. It is conveniently located within walking distance to Tanjong Pagar MRT station as well as malls such as International Plaza, Icon Village and 100AM Shopping Mall, as well as many food and beverage options around the area. A great location for business and leisure guests.
There are 140 Superior Rooms and 84 Deluxe Rooms, as well as 88 Club Rooms and two Club Suites.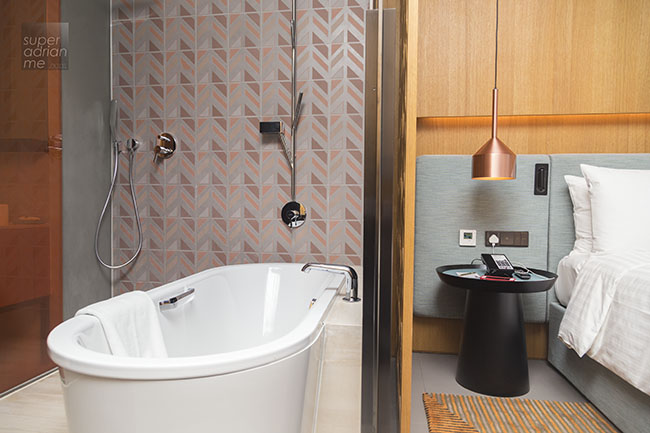 Club guests get to check in on a dedicated club floor lobby on level 21. Non-club guests check in at level 12 and do not have access to club rooms from Level 21 to 25.
Level 21 is also where the Club Lounge and a swimming pool for exclusive use by Club guests only are located. There are also two rooftop pools at level 27. This is open to all guests in the hotel, including non-club guests.
The Club rooms are slightly bigger at 28sqm compared to the normal non Club rooms. And guests in Club rooms get to enjoy the benefits that come with it, including a bathtub in the room!
Club room benefits include daily complimentary breakfast from 7 to 10.30am at the club lounge, evening cocktails and healthy canapés from 6 to 8pm, in-room wellness drinks, Nespresso coffee machine with Tripod Coffee Capsules and TWG Tea, pillow mist, premium Biology amenities, two hours of airport lounge access at any Changi Airport Terminal and exclusive use of club floor with infinity swimming pool on Level 21 from 7am to 10pm amongst other benefits.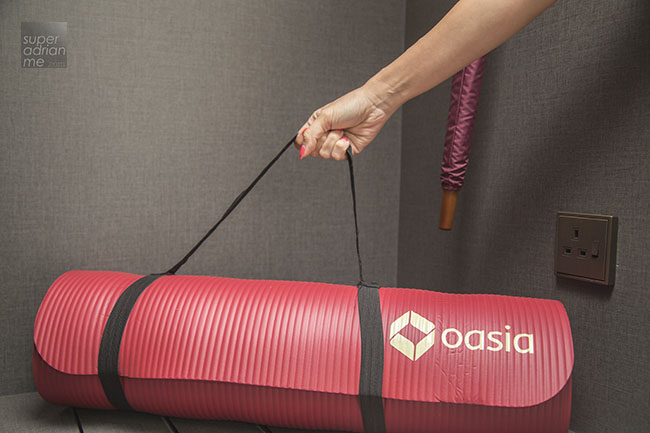 If you enjoy Yoga, you'll be delighted to find a Yoga mat in the cabinet which you can use during your stay. The Oasia group of hotels focuses on wellness, and you are invited to Recharge on the go while staying here.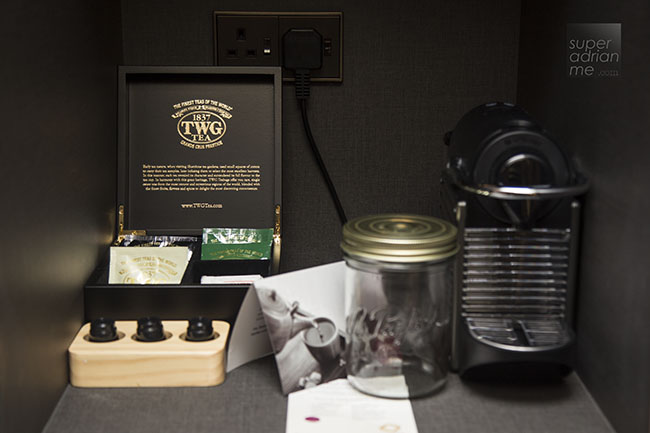 Tripod Coffee is fair trade, recyclable and works with Nespresso machines. Tripod Coffee is gaining popularity here in Singapore. Oasia Downtown Hotel Singapore has joined a stable of other hotels to offer Tripod Coffee to its guests. Another hotel that I have come across here in Singapore that offers Tripod Coffee to its room guests is Hotel Vagabond. In fact Tripod Coffee is on sale in supermarkets in Singapore.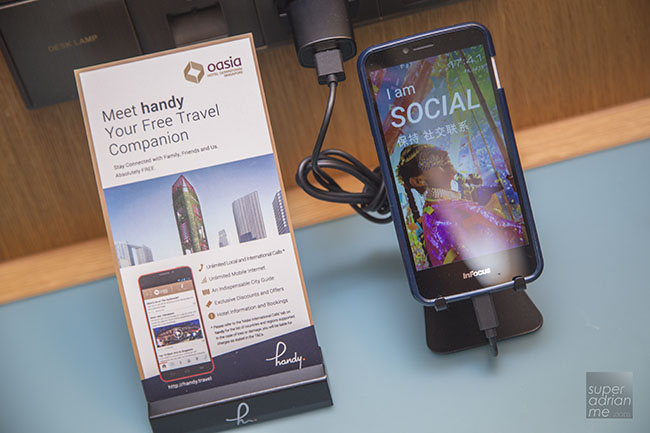 This Handy Phone is gaining popularity amongst frequent travellers in Asia. Common in hotels in Hong Kong such as The Olympian, Residence G Hong Kong, Cosmopolitan Hotel or Mira Moon, the Handy Phone is also gaining popularity here in Singapore. I have seen the handy phones in ibis Bencoolen Singapore as well.
The Handy Phone lets you make voice-over-internet protocol international calls which are of course, free of charge. It can also be used to tether to your smartphone for data access.
Breakfast at the Club Lounge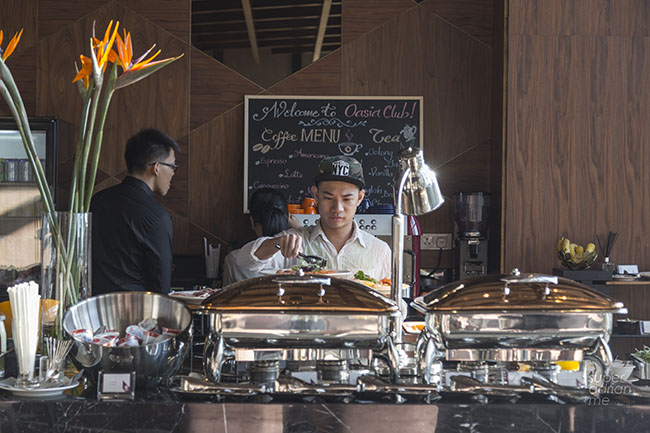 Breakfast at the Club Lounge offers a variety of hot dishes, pastries, cereals, pancakes and more with a spectacular view. I was quite satisfied with the variety of food for breakfast.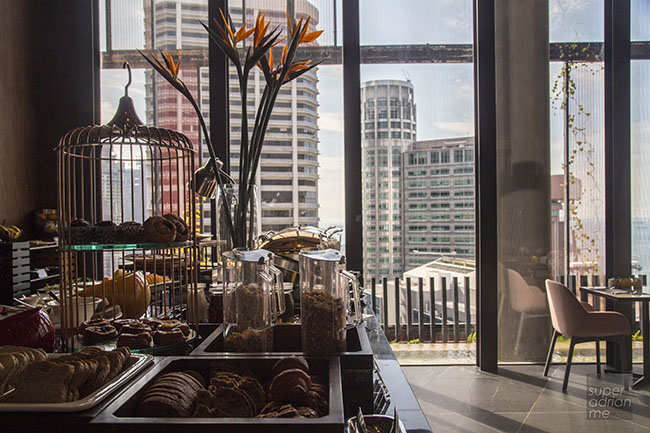 Eating in the Club Lounge offers a more exclusive dining experience without the bulk of the hotel guests. Enjoy your fruit juice while reading the day's newspapers or your favourite book.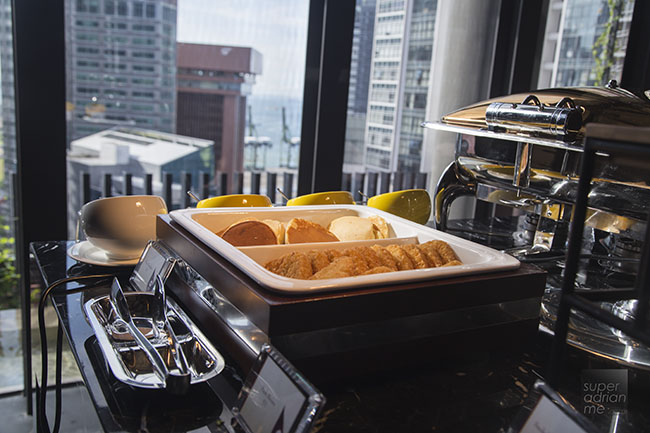 The staff here will be happy to make you a cuppa coffee from a commercial coffee machine.
Spaces on the Club Floor at Oasia Downtown Hotel Singapore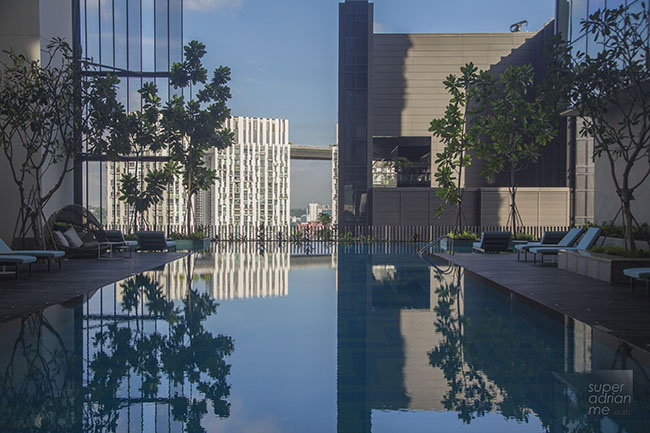 The club floor covered pool was mostly empty during my stay at the hotel. That's the type of privacy I appreciate if I had the time to take a dip. There are many deck chairs, so you could nap or laze around. Enjoy the view of The Pinnacle @ Duxton across from the hotel while at the pool.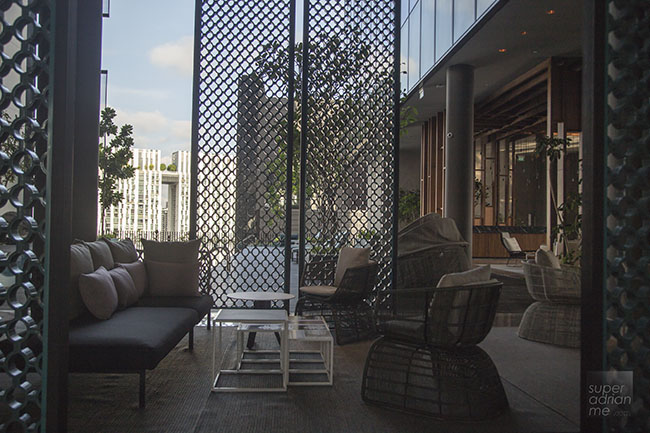 At Oasia Downtown Hotel Singapore, there are many spaces for you to relax and do your own thing. This offers a good balance like what you can expect in a resort hotel despite Oasia Downtown Hotel Singapore being a business hotel.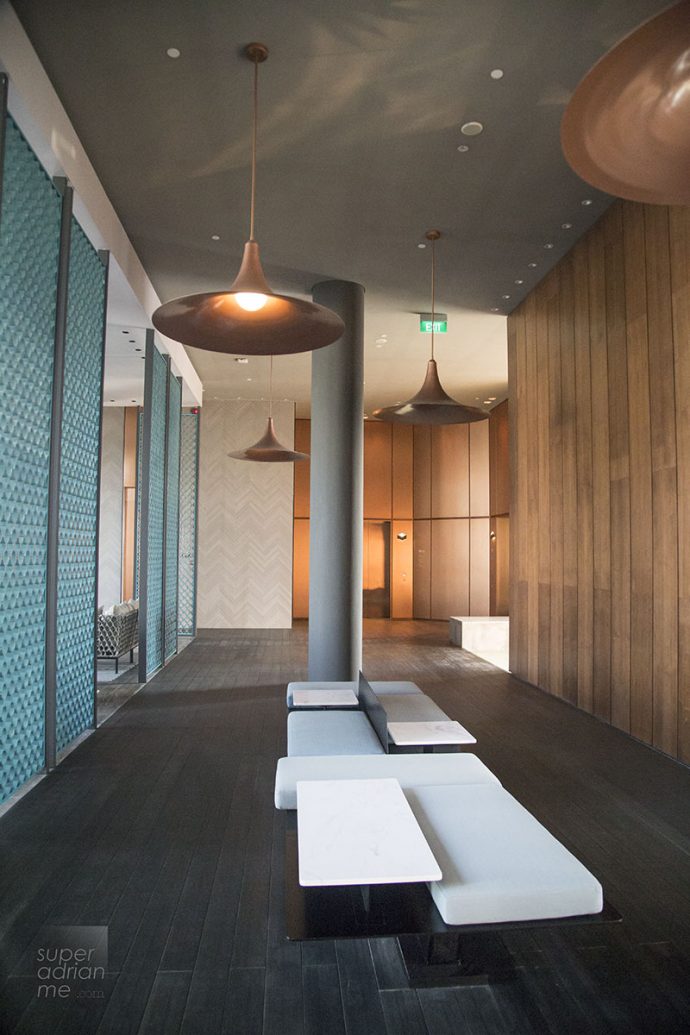 Dining at Marmalade Pantry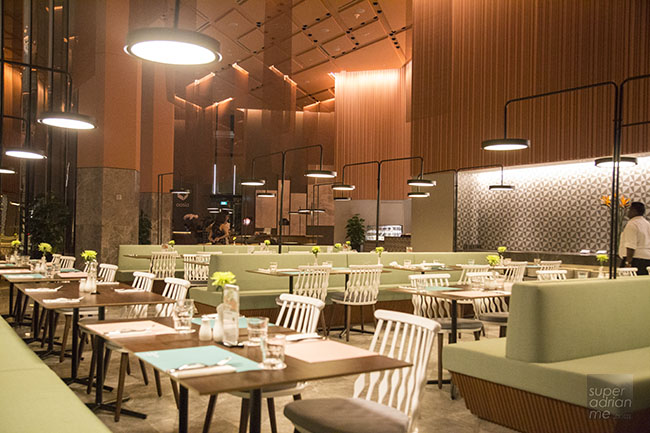 All day dining is available at Marmalade Pantry, a modern bistro. Guests can also have their breakfast, lunch or dinner here. This spacious bistro offers casual dining with many local and western options to suit different tastes.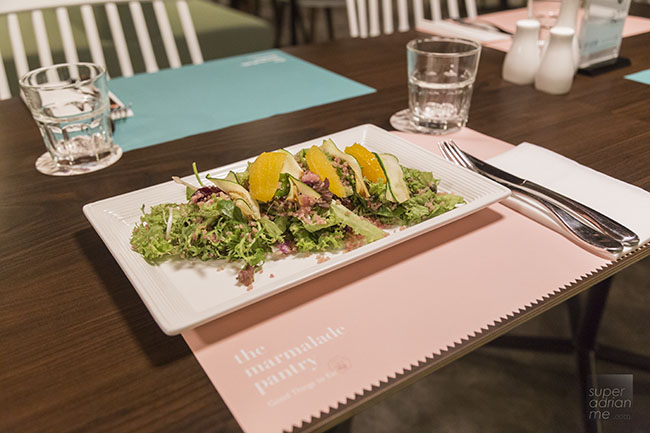 You can have a healthy serving of salad if you want something light yet filling. The portions here are pretty decent and I was full when I dug into this delicious citrus salad.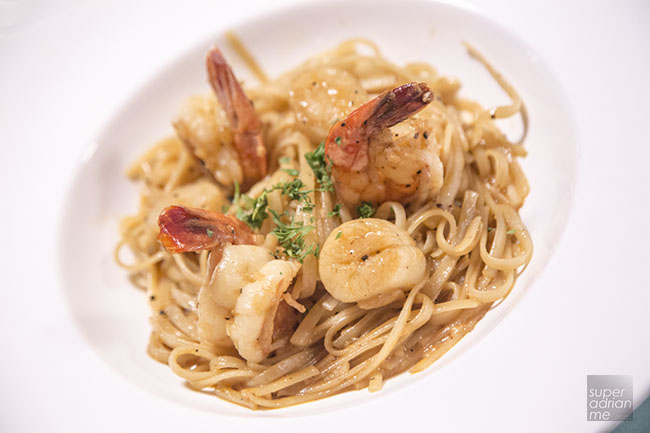 For something more filling, we had a very tasty seafood pasta, which we crave. There is also Cin Cin Bar where you can enjoy cocktails, wines and spirits.
Oasia Downtown Hotel Singapore
100 Peck Seah Street
Singapore 079333