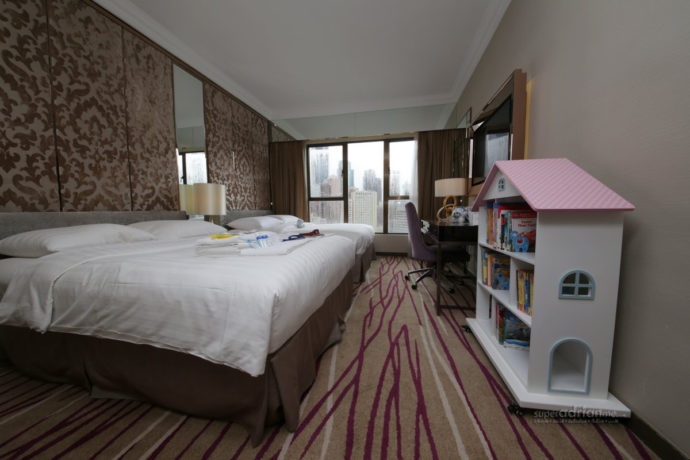 Travelling with the kids can be pleasurable and easy at the Cosmopolitan Hotel in Hong Kong. You can bring your family to this kid friendly hotel with the Fantastic「4」family package or stay in an Ocean Park themed family suite.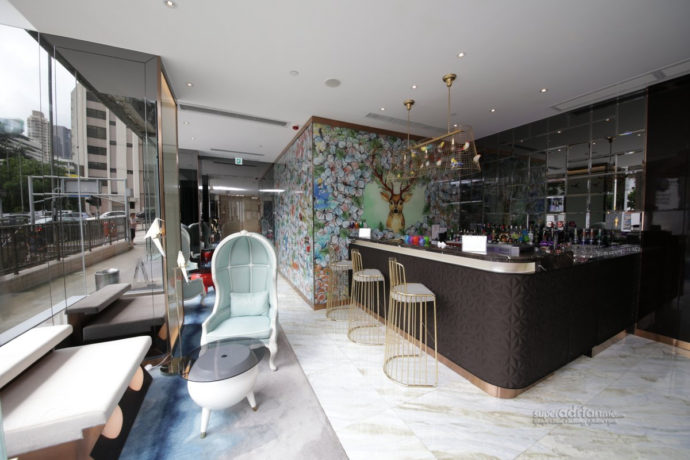 Cosmopolitan Hotel has recently completed its full hotel retrofit, changing everything inside the hotel. Later this year in October, the hotel will also be rebranded to the Dorsett Wan Chai Hong Kong.
The hotel offers free shuttle bus service to Central Harbourfront, the Hong Kong Observation Wheel, Causeway Bay and 14 other leisure destinations and transport hubs including Ocean Park, Times Square mega mall and the Airport Express Line Hong Kong Station. Pick up a bus schedule from the hotel concierge or check it online.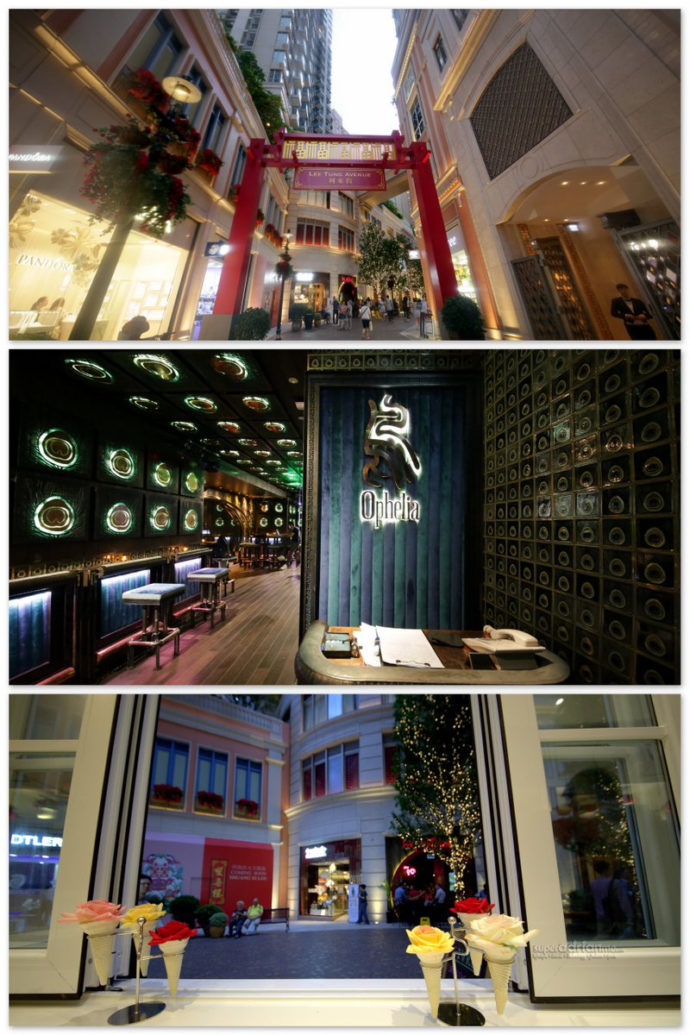 From the hotel, you can also take a 15 minute walk to Lee Tung Avenue, Hong Kong's latest enclave of food & beverage outlets including Ophelia bar and lounge, or Givres which offers beautiful rose petal designed sorbet on a cone. Ocean Park is just a 15 minute drive from the hotel.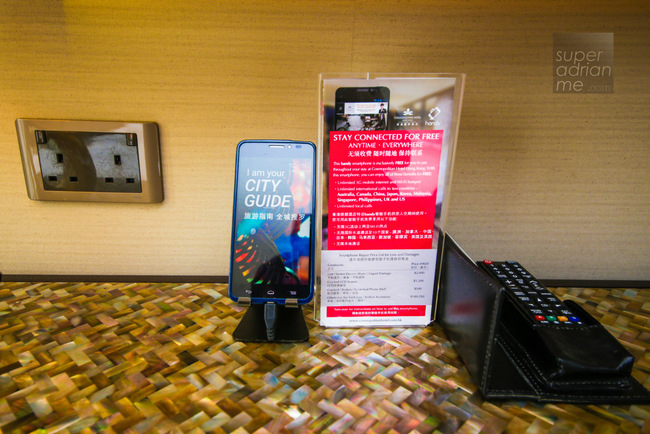 Guests also enjoy Premium Wi-Fi with speeds of up to 200Mbps and up to six devices connected at a time. As in most hotels in Hong Kong, a smart phone is provided free of charge with unlimited 3G internet as well as free local and long distance calls to Australia, Canada, China, Japan, Korea, Malaysia, Singapore, UK, US and the Philippines.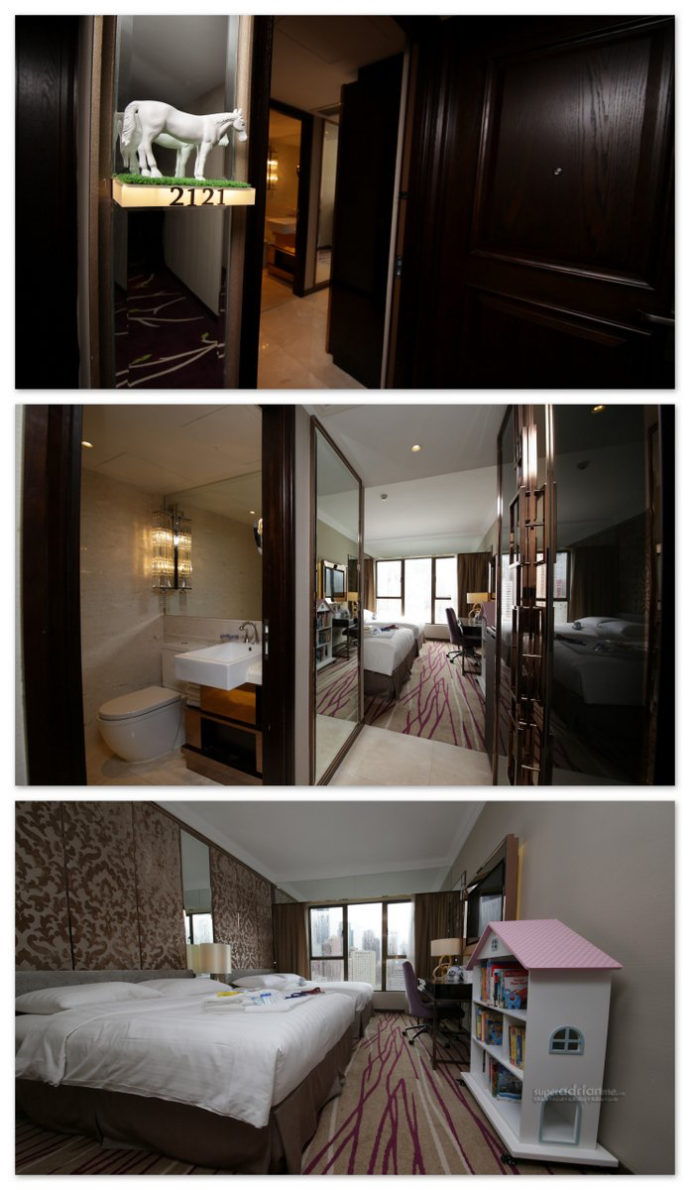 A Fantastic 4 Family package is offered by the hotel with a minimum of 25% off Best Available Rate at the newly renovated family quad room and up to 35% off if you stay five nights or more. Enjoy complimentary daily buffet breakfast for the whole family. Stay in June 2016 and you enjoy a free dim sum meal voucher for lunch or dinner at Tim Ho Wan, the Michelin-starred Dim Sum specialist.
The Family Quad Room can accommodate a family of four with two queen sized beds in the room.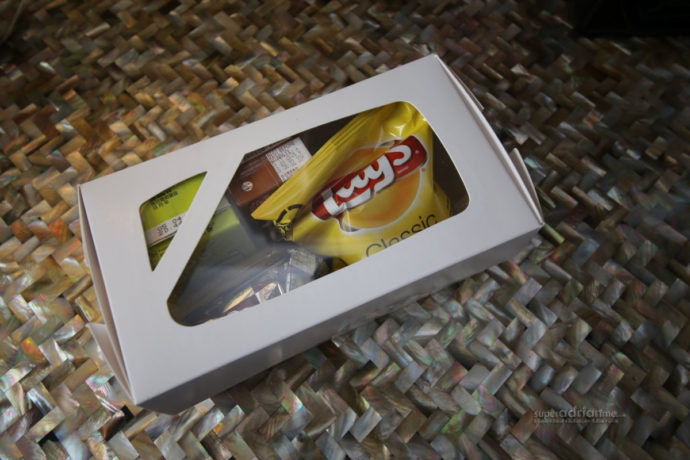 You immediately know the hotel is kids-friendly from the amenities provided. Kids get a snack on arrival as well as an adorable Dorsett branded light blue Teddy Bear to bring home. There is even a sweet surprise in the room in one of the desk drawers within the room.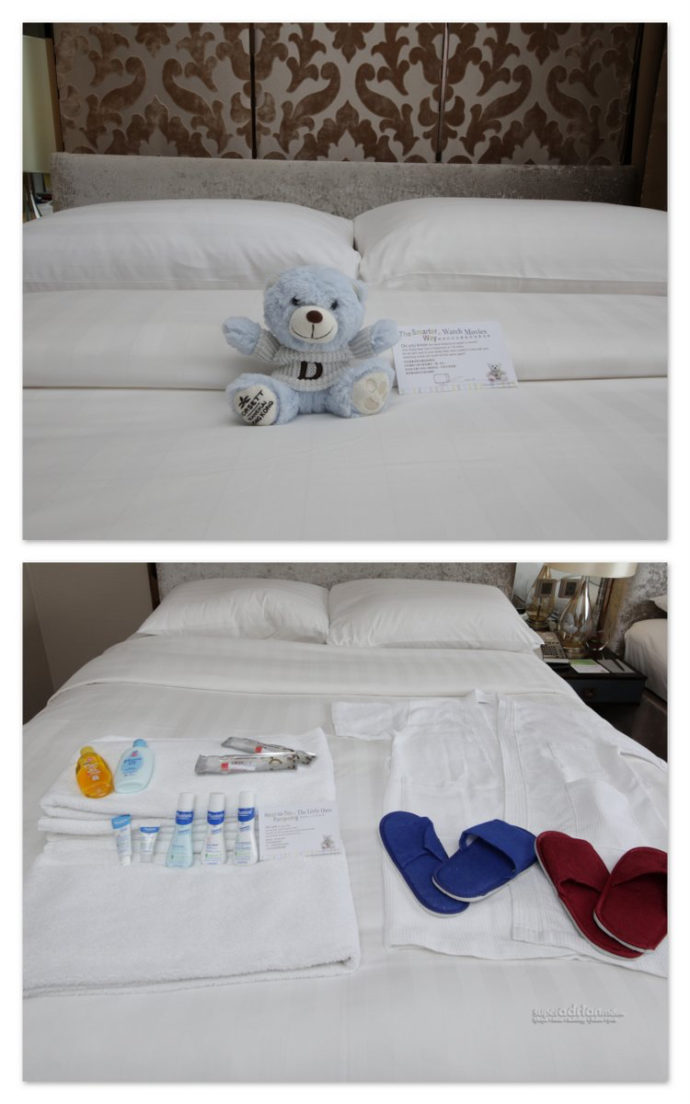 Cleansing products in the room are also catered towards kids with Johnson & Johnson products for the older kids and Mustela's baby care products for toddlers up to three years of age. Bath robes and bedroom slippers in kids sizes are also provided.
A mobile library of books can also be rolled into your room so that your kids can pick a book or two to read before bed time.
Cosmopolitan Hotel Hong Kong Ocean Park Family Suite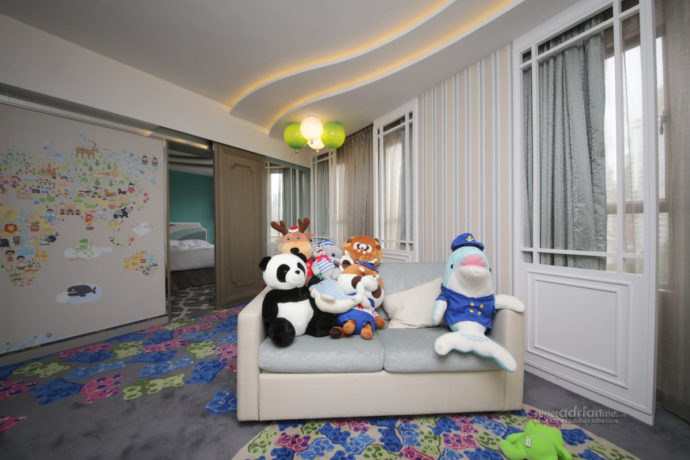 Cosmopolitan Hotel Hong Kong has also collaborated with Ocean Park, a marine mammal park, oceanarium, animal theme park and amusement park. There are two Ocean Park family suites at the hotel which will be a delight for kids and the young at heart.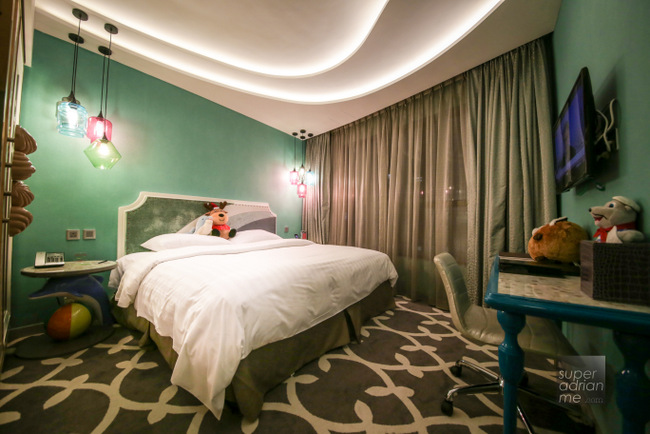 The suite features a separate living room with a pantry area and a bed room with attached toilet. Open the door to the brightly coloured suite and the first thing you see is the alphabet-wall paper on the walls, teddy bears almost popping out of the carpet, balloon ceiling lights, tea cup designed seats as well as many of the soft toys from Hong Kong's Ocean Park will be excite the kids. These soft toys are cleaned after every stay through the hotel's contracted laundry partner and the rooms are fully cleaned and sterilised upon guests; checking out.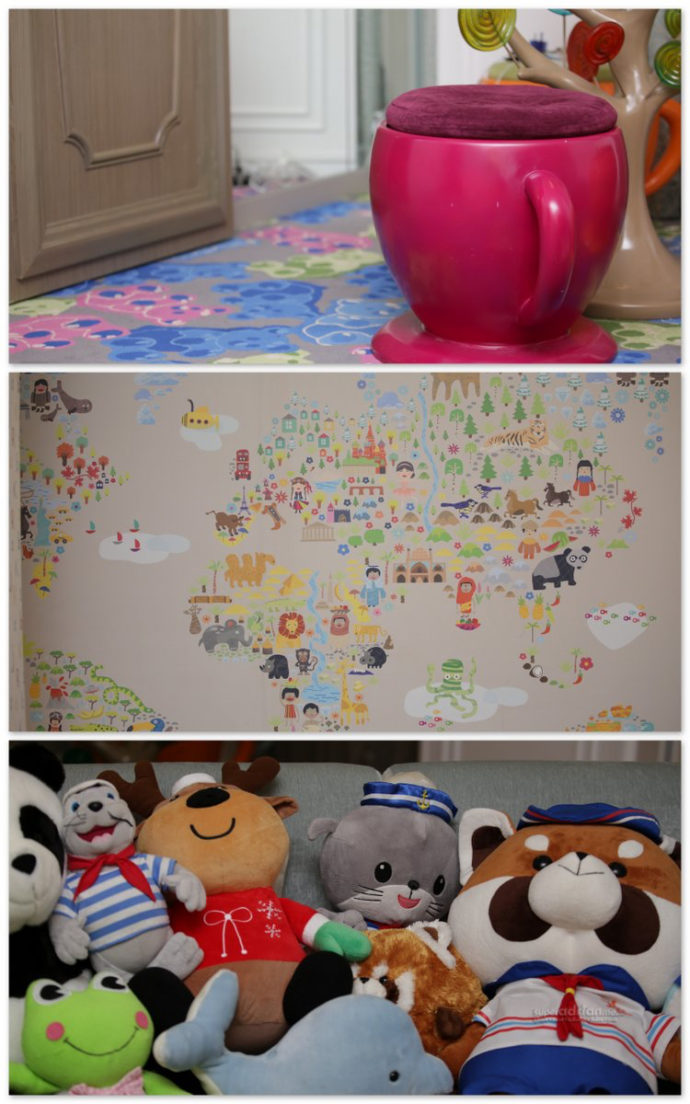 This is a very thoughtful hotel. Four different types and brands of water are provided in the room daily so that guests have a choice of still or sparkling water. The kitchenette in the room offers a kettle so you can make instant coffee or tea which are also provided complimentary. There are even disposable cutlery should you decide to buy back supper or have a cup noodle.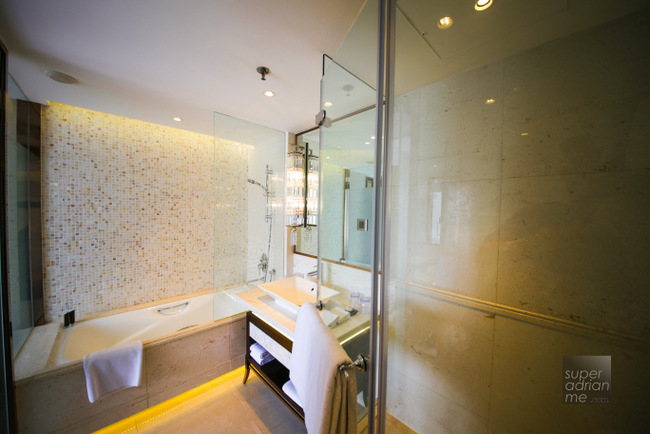 In the bathroom there is a bathtub and separate shower area. The bathtub has a shower head so you get more space to shower together with your kid.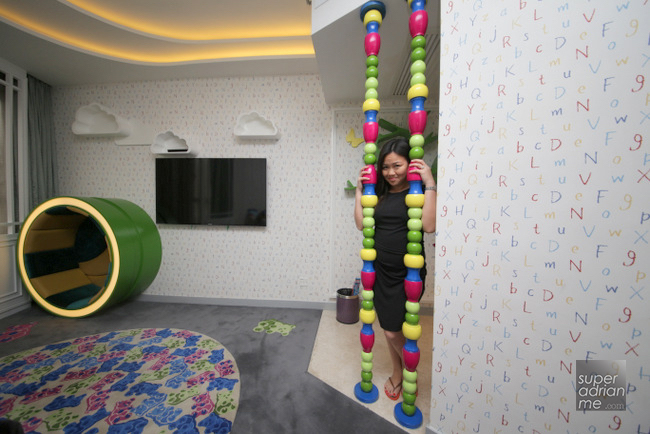 The Dorsett Wan Chai Hong Kong (Cosmopolitan Hotel Hong Kong) is located at 387-397 Queen's Road East, Wan Chai, Hong Kong. It is located next to the Cosmo Hotel and opposite the Hong Kong Jockey Club Happy Valley Racecourse.