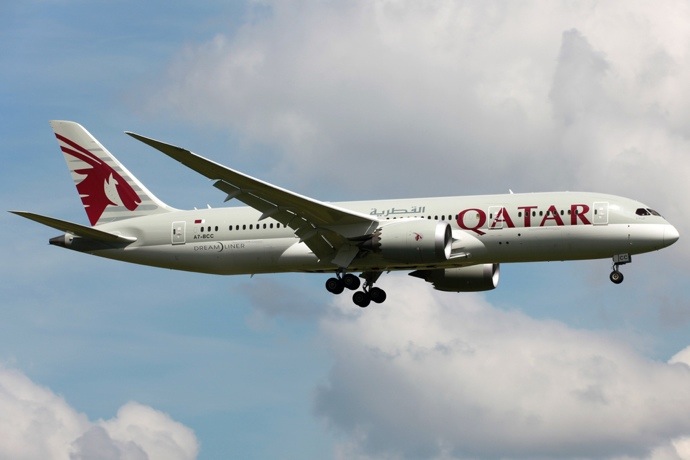 Qatar Airways will join six other airlines by becoming a full member of oneworld airline alliance 30 October 2013 after receiving clearance from its sponsor British Airways.
Qatar Airways is the only one of the "Gulf Big Three" carriers to join a global airline alliance.
Qatar Airways will be moving into its new home base at Hamad International Airport with an eventual capacity for about 50 million passengers a year.
Its Privilege Club Platinum members will enjoy oneworld's Emerald status while its Gold members will enjoy the equivalent of oneworld Sapphire's status. Privilege Club Silver members will enjoy oneworld Ruby status.
Privilege Club Platinum and Gold members will be able to access 550 airport lounges worldwide offered by oneworld member airlines when flying with any of the alliance's carriers. Qatar Airways First and Business Class passengers will also be able to use oneworld partner airline lounges.
130 million members of the oneworld airlines' frequent flyer programmes will also be able to earn and redeem awards and tier status points as well as receive all oneworld benefits on Qatar Airways from 30 October 2013.
With the admission of Qatar Airways to oneworld, more than 20 of its destinations and five countries will be added onto the oneworld map including Ethopia, Iran, Rwanda, Serbia and Tanzania.
The addition of Qatar Airways and other airlines lining up to join to the alliance will allow oneworld to serve almost a thousand airports in more than 150 countries with 14,000 daily departures and carry 480 million passengers annually on a combined fleet of almost 3,500 aircraft.
Photo credit: Markus Mainka / Shutterstock.com