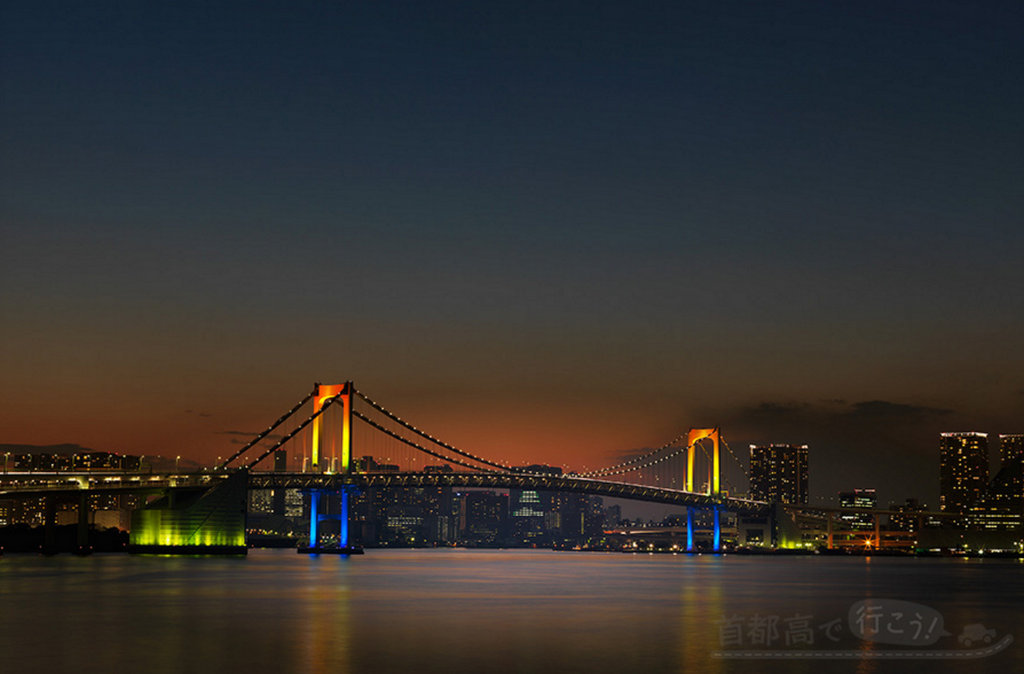 Tokyo is a favourite destination for travellers from Singapore. We often return to Tokyo over and over and yet still feel the fascination of this beautiful city as if it is our first time. With many different seasons to visit the capital of Japan, the Metropolitan Expressway Company Limited is encouraging visitors to explore Tokyo and various attractions throughout the city using the Shutoko or the Metropolitan Expressway.  The Metropolitan Expressway Company Limited operates a business of construction and maintenance of expressways as well as new road construction and maintenance on consignment from the national and local governments and other authorities. It operates and manages parking lots, expressway rest areas and rental facilities located under elevated sections of highways.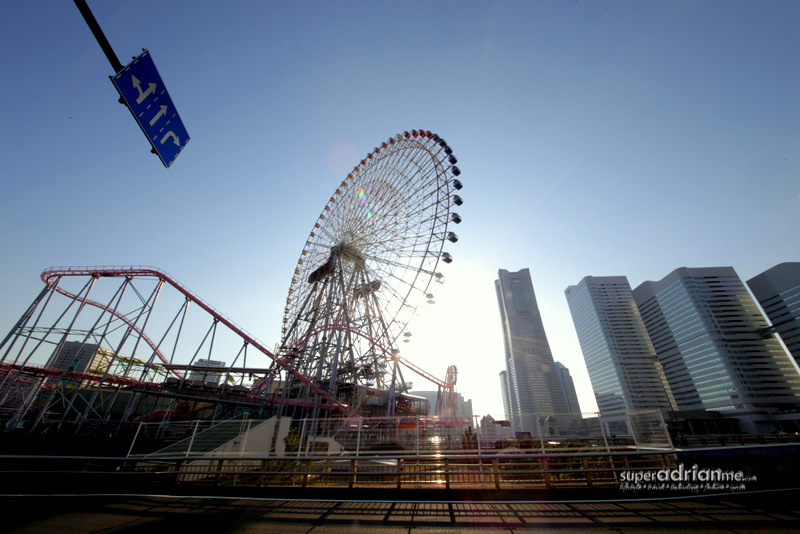 Travelling via the Shutoko lets you enjoy the view of the city that can only be seen from the expressway. There are some fascinating sights during the day or night.
There are different ways of getting onto the expressway. The easiest is travelling by taxi. Or you could rent a car from one of the many car rental companies if you fly into Tokyo Haneda Airport. There are also buses that can get you to some of these destinations.
There are five attractions recommended by Metropolitan Expressway Company Limited that you have to visit while in Tokyo.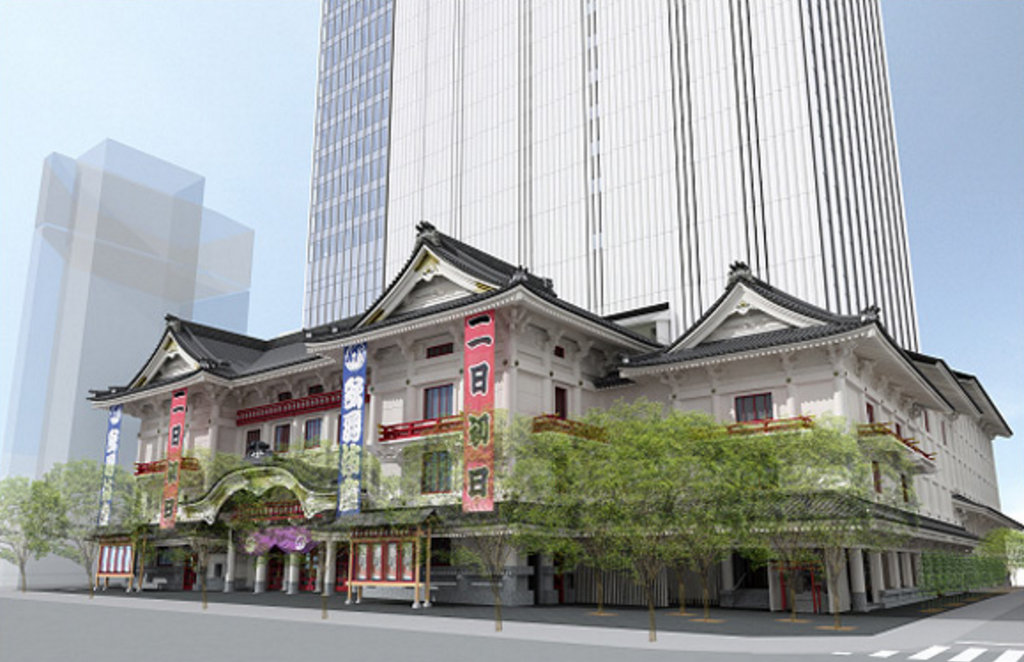 When in Japan, enjoy a Kabuki play at The Kabukiza Theatre in Tokyo which was originally built in 1889 which was restored in 1951 preserving the style of the 1924 reconstruction. It was demolished in the spring of 2010 and rebuilt in three years. The new theatre complex reopened in April 2013 with five levels including of two basement levels. Today it is the venue for Kabuki Plays throughout the year. If you don't have much time, you can choose to watch just one act of a play instead of the entire play. English translations are available.
You can purchase tickets online or directly at the Box Office located at Basement level 2.
Take the Ginza Exit on the Shutoko just off the inner circular route to 4-12-15 Ginza, Chuo-ku, Tokyo. Parking is available at the Kabukiza Building Parking Garage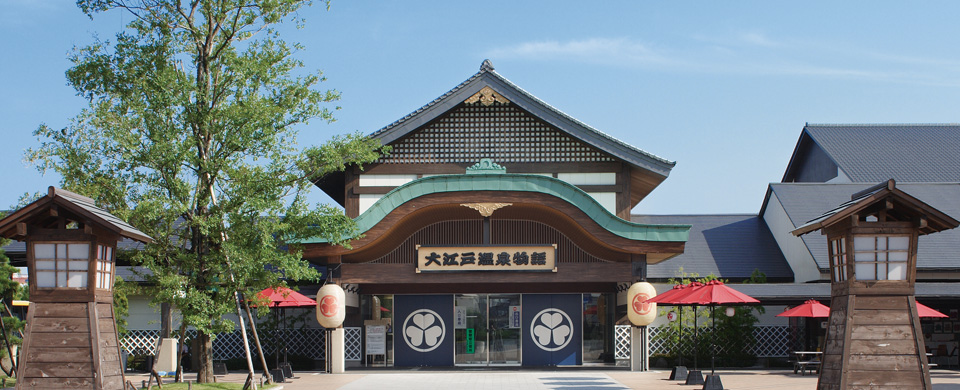 Odaiba is a man-made island in Tokyo Bay across the Rainbow Bridge from central Tokyo. There is a hot spring spot that you have to visit. Ooedo Onsen Monogatari operates daily from 11 am to 9 am the next day or until 11 pm on 13 April and 11 May. It is described as one of the largest onsen theme parks in Japan.
There are a variety of bath options including natural hot spring, open-air bath, steam bath, Rock Salt Sauna, Kinu-no-Yu or Bath of Silk amongst others. Other treatment options include Esthetic treatment, Akasuri or skin exfoliation, head spa, full body massage, foot reflexology or fish therapy. You can also chill and take a nap on one of the Yasumi-Dokoro armrest chairs.
Casual street food dining is also available here so that you can satiate your hunger.
The fee for an adult over 12 years old is ¥2,612(Sat. & Sun. ¥2,828・Special Day ¥2,936). The fee for children between four and 12 years old is ¥1,058 and free of charge for those under the age of four.
If you visit in the evening, there is a discounted admission of  ¥2,072 on weekdays and ¥2,288 on Saturdays and Sundays or  ¥2,396 for special days. There is no child discount after 6pm. The fee for late night after 2 am is ¥2,160. The fee includes bath, Yukata robe, towel and facility usage fee. You get to choose from nine different yukata patterns for rent with your admission fee.
Do note that you will not be allowed to enter if you have tattoos (permanent or stick on) and body paint.
Five minutes from Bay shore Route / Rinkai – fukutoshin Exit 10 minutes from Ariake Exit.  Or five minutes from Daiba Line/Daiba Exit. Ooedo-Onsen Monogatari is located at 2-6-3 Aomi, Koto-ku, Tokyo.
First founded on 6 March 1994, Shinyokohama Raumen Museum was the world's first food-themed amusement park. Nine different famous shops serve a variety of ramen to suit different dietary restrictions including vegetarian, halal or gluten-free. You could savour the national dish from renowned shops across Japan without having to fly inter-city to eat. These nine shops have been showcased in a street-scape replica of Japan in 1958, when instant ramen was first invented.
There is also a Museum Shop located on level one. Purchase ramen from around the country as well as souvenirs such as chopsticks, bowls and utensils unique to the ramen trade. You can make your own ramen at the 'My Ramen' booth.  The Dagashi-ya on Yu-Yake Shotun or Sunset Shopping Street at Basement one. Dagashi-ya were where children would gather on the way back from school. Find over 300 old-fashioned sweets and toys here.
The fee is ¥310 for adults 13 years and older, ¥100 for children aged six to 12 years, and free for children under the age of six.
15 minutes from Mitsuzawa Line/Mitsuzawa Exit. Five minutes from Yokohama North Line/Shin-Yokohama Exit. Shinyokohama Raumen Museum is located at 2-14-21 Shinyokohama, Kohoku-ku, Yokohama City, 222-0033 Japan.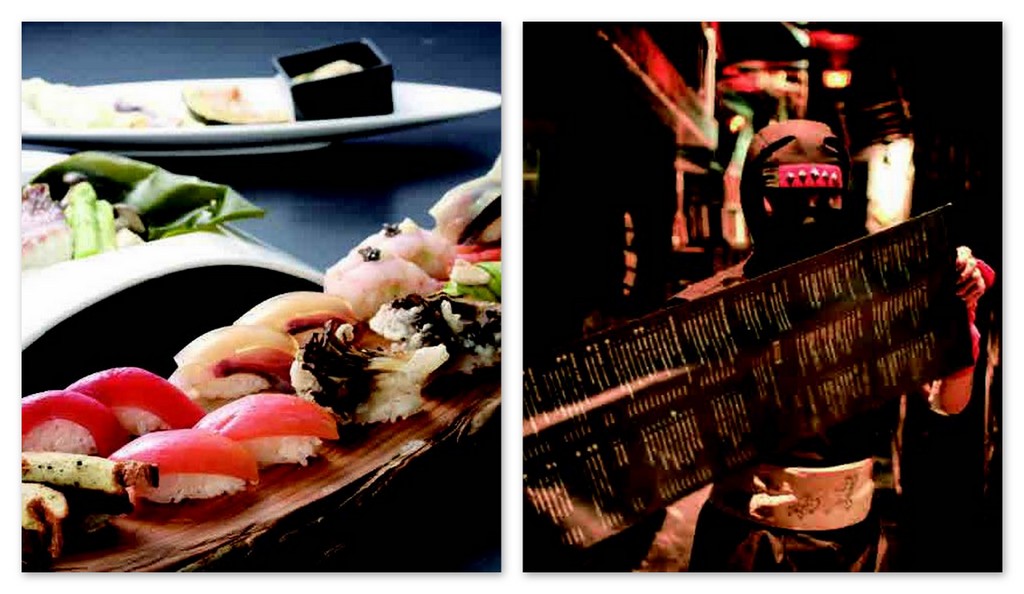 Take a gourmet journey to Ninja Akasaka located on level 1 of Tokyu Plaza Akasaka where waiters are dressed as ninjas, dishes are named after the ninja theme and the restaurant is set like an old Japanese castle. English menus are available and the restaurant can seat up to 128 people. Ninja theme dishes include the Shuriken star-blades grissini with cream pate de foie gras dip or the Turban shell bombs with garlic butter, just to name a few. The menu offers a western touch to Japanese cuisine. Set meals are available including the Yamato Spirit priced at ¥7,558 or the Hanzou priced at ¥10,800. Ninja Akasaka is open from 5 pm to 1 am on weekdays and Saturdays, or 5 pm to 11.30 pm on Sundays and Holidays.
Five minutes from Inner Circular Route / Kasumigaseki Exit. Ninja Akasaka is located at Tokyu Plaza Akasaka, 1F, 2-14-3 Nagatacho, Chiyoda-ku, Tokyo.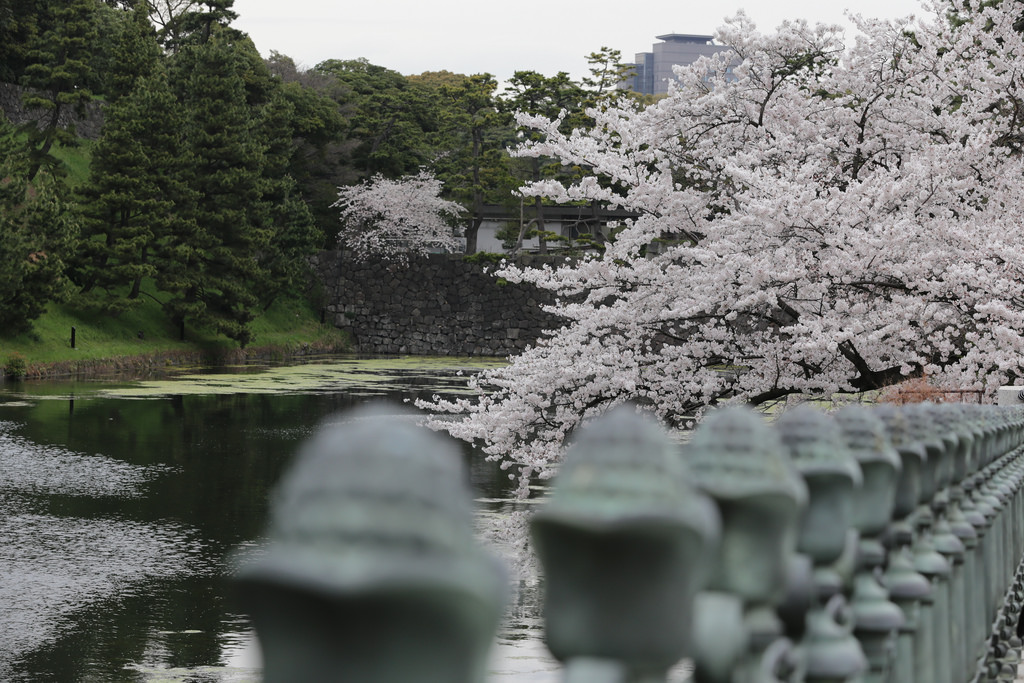 The 144-acre Shinjuku Gyoen National Garden is located in the Shinjuku ward. This peaceful garden in the middle of the city is the favourite spot for Sakura spotters from the end of March to end April every year. It is home to over 20,000 trees from all over the world. Besides a Japanese traditional garden, there are also a French formal garden, English landscape garden, Mother and Child Forest, a maple and azalea hill, a Taiwan Pavillion and many ponds. There are also restaurants and a teahouse. Come and enjoy nature and the fresh air and take note that drinking alcohol is prohibited at the garden.
The Shinjuku Gyoen National Garden opens from 9 am to 4.30 pm where last entry is allowed at 4 pm. It is open every day from 25 March to 24 April as well as 1 to 15 November. The park is closed for maintenance every Monday. There is an admission fee of ¥200 for adults or ¥50 for elementary and middle school students. There is no admission fee for infants.
10 minutes from Shinjuku Line/Gaien Exit