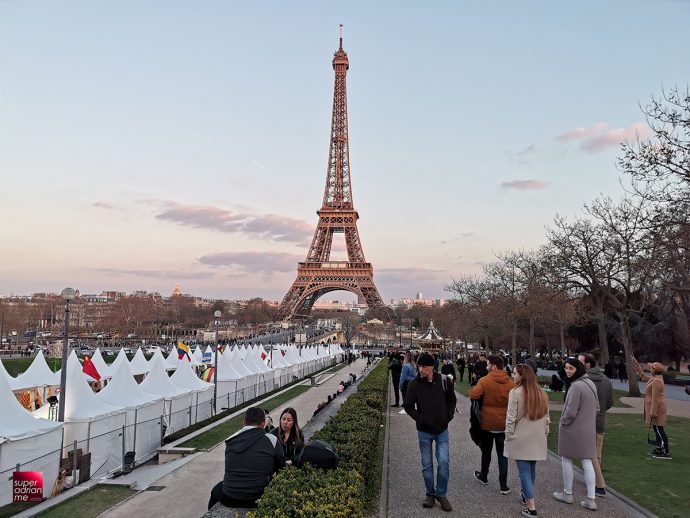 Singapore Airlines Group expands its quarantine-free Vaccinated travel Lane network to 14 cities. The group expects to announce additional points in the coming weeks. Singapore has widened its VTL arrangements to include Canada, Denmark, France, Italy, the Netherlands, South Korea, Spain, the United Kingdom, and the United States of America.
"Singapore's expansion of the VTL arrangements to 11 countries is great news for our customers, who can now reunite with their loved ones more easily or finally goon that overseas holiday. The SIA Group supports all measures to reopen Singapore to quarantine-free international travel. This will enable the safe and gradual recovery of Changi Airport as a major air hub, backed by rising vaccination rates and confidence in the robust health and safety measures across the end-to-end customer journey."

Mr Lee Lik Hsin, Executive Vice President Commercial, Singapore Airlines.
Designated Singapore Airlines and Scoot Vaccinated Travel Lane Flights
Vaccinated Travel Lane Cities
Starts from
Amsterdam
Barcelona
Copenhagen
London
Los Angeles
Milan
New York
Paris
Rome
19 October 2021
Berlin (Operated by Scoot)
20 October 2021
Seoul
16 November 2021
Bandar Seri Begawan
Frankfurt
Munich
Existing VTL services
Multi-city itineraries within VTL countries are allowed if customers meet the 14-day travel history requirement, which includes transit countries.
Customers travelling on the VTL flights can also enjoy fuss-free transfers via Singapore Changi Airport to 59 destinations within the SIA Group network.
Flight and Route
Days of Operation
Flight Departure and Arrival Time
Aircraft Type
Flight Schedule Period
SQ143
Bandar Seri Begawan – Singapore
Wednesday
1205hrs – 1415hrs
B737-800
15 September 2021 to 20 October 2021
SQ353
Rome – Copenhagen
Thursday
0835hrs – 1100hrs
A350-900
21 to 28 October 2021
SQ353
Copenhagen – Singapore
Thursday
1220hrs – 0620hrs (+1)
A350-900
21 to 28 October 2021
SQ353
Rome – Copenhagen
Monday, Thursday
0840hrs –
1110hrs
A350-900
1 November 2021 to 24 March 2022
SQ353
Copenhagen – Singapore
Monday, Thursday
1230hrs –
0730hrs (+1)
A350-900
1 November 2021 t0 24 March 2022
SQ379
Barcelona – Milan
Monday,
Thursday,
Sunday
1010hrs –
1150hrs
A350-900
21 to 28 October 2021
SQ379
Milan – Singapore
Monday,
Thursday,
Sunday
1300hrs –
0700hrs (+1)
A350-900
21 to 28 October 2021
SQ379
Barcelona – Milan
Monday,
Thursday,
Sunday
0950hrs –
1130hrs
A350-900
31 October 2021 – 24 March 2022
SQ379
Milan – Singapore
Monday,
Thursday,
Sunday
1240hrs –
0735hrs (+1)
A350-900
31 October 2021 – 24 March 2022
SQ377
Paris – Singapore
Monday
Wednesday
Friday
Sunday
1200hrs –
0650hrs (+1)
B777-300ER
20 – 29 October 2021
SQ377
Paris – Singapore
Monday
Wednesday
Friday
Sunday
1040hrs –
0615hrs (+1)
B777-300ER
31 October 2021 – 25 March 2022
SQ325
Frankfurt – Singapore
Daily
2200hrs –
1625hrs (+1)
B777-300ER
19 – 30 October 2021
SQ325
Frankfurt – Singapore
Daily
2155hrs –
1715hrs (+1)
B777-300ER
31 October 2021 – 26 March 2022
SQ331
Munich – Singapore
Monday,
Wednesday,
Saturday
1315hrs –
0705hrs (+1)
A350-900
20 to 30 October 2021
SQ331
Munich – Singapore
Monday,
Wednesday,
Saturday
1315hrs –
0755hrs (+1)
A350-900
1 November 2021 – 26 March 2022
TR735
Berlin – Singapore
Monday,
Wednesday,
Friday
1120hrs –
0540hrs (+1)
B787-800
20 – 29 October 2021
TR735
Berlin – Singapore
Monday,
Wednesday,
Friday
1045hrs –
0545hrs (+1)
B787-800
From 1 November 2021
SQ329
Amsterdam – Singapore
Tuesday,
Thursday, Friday,
Saturday
1115hrs –
0555hrs (+1)
A350-900
19 – 30 October 2021
SQ329
Amsterdam – Singapore
Tuesday,
Thursday, Friday,
Saturday
1025hrs –
0555hrs (+1)
A350-900
2 November 2021 – 26 March 2022
SQ600
Singapore – Seoul
Tuesday,
Thursday,
Saturday
0805hrs
– 1530hrs
B787-10
16 November 2021 – 26 March 2022
SQ608
Singapore – Seoul
Wednesday,
Friday,
Sunday
0125hrs
– 0850hrs
B787-10
16 November 2021 – 26 March 2022
SQ 601
Seoul – Singapore
Tuesday,
Thursday,
Saturday
1635hrs –
2220hrs
B787-10
16 November 2021 – 26 March 2022
SQ 607
Seoul – Singapore
Wednesday,
Friday,
Sunday
1030hrs –
1615hrs
B787-10
16 November 2021 – 26 March 2022
SQ317
London – Singapore
Daily
1125hrs –
0730hrs (+1)
B777-300ER
19 – 30 October 2021
SQ317
London – Singapore
Daily
1055hrs –
0750hrs (+1)
B777-300ER
31 October 2021 – 26 March 2022
SQ23
New York (JFK) – Singapore
Daily
2230hrs –
0520hrs (+2)
A350-900ULR
19 – 30 October 2021
SQ23
New York (JFK) – Singapore
Daily
2140hrs –
0520hrs (+2)
A350-900ULR
31 October 2021 – 26 March 2022
SQ37
Los Angeles – Singapore
Daily
2320hrs –
0730hrs (+2)
A350-900
19 – 30 October 2021
SQ37
Los Angeles – Singapore
Daily
2225hrs –
0815hrs (+2)
A350-900
31 October 2021 – 26 March 2022