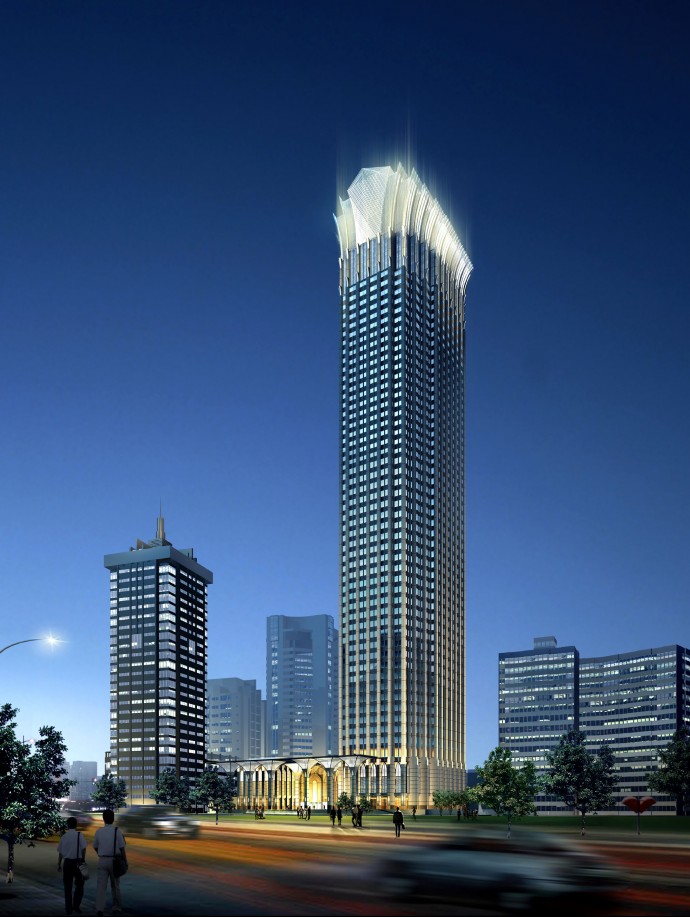 The St. Regis Shanghai Jingnan is scheduled to be completed in early 2017 bringing Starwood Hotels & Resorts Worldwide Inc's ultra-luxury hotel brand to Shanghai.
Located at West Beijing Road in Shanghai's central business district, this will be St. Regis's seventh property in Greater China including Beijing, Chengdu, Lhasa, Sanya Yalong Bay, Shenzhen and Tianjin. The St. Regis Macao is set to open this December with other cities including Changsha, Lijiang, Nanjing, Zhuhai, Haikou, Haitang Bay and Qingshui Bay in Sanya, Qingdao and Guiyang in the pipeline.
The St. Regis Shanghai Jingnan will be part of a new mixed-use development, offering approximately 480 guest rooms of which 41 are suites and 47 are residences. The guestrooms will be from 29th to 59th floors offering a view of the Shanghai skyline. On the top floors, there will be several three-bedroom luxury St. Regis apartments.
There will also be three restaurants, an alfresco bar, a spa, indoor swimming pool and a fitness centre. There is also approximately 2,000 square metres of event space.