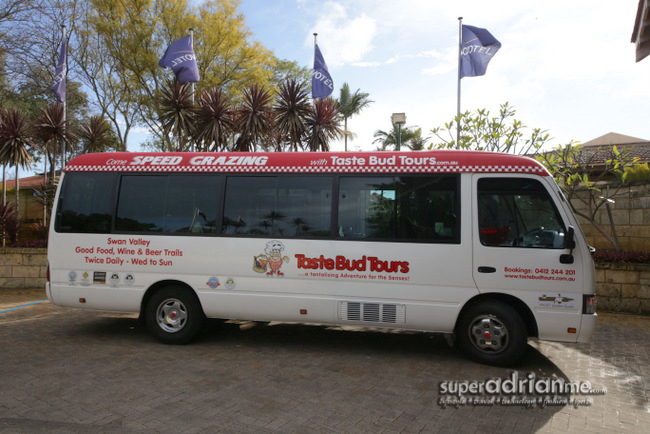 Swan Valley in Western Australia is located 30 minutes drive away from Perth International Airport. Swan Valley has much to offer including many vineyards, good food as well as amazing local produce. There is no faster way to explore Swan Valley than Taste Bud Tours.
Taste Bud Tours offer a quick and easy way to see a part of Swan Valley that lets you buy back produce and memories of this quaint part of Western Australia. Offering personalised tours of up to 16 people with more than 25 different tasting experiences in a fun-filled half day tour, Taste Bud Tours comes with informative commentary as well as an evergreen VIP Rewards card that you could use at Taste Bud Tours participating merchants.
The tour we took was the Good Food & Wine Tour which is priced at A$95 per adult and A$49 per child.   This tour is operated on Wednesday, Friday, Saturday and Sunday excluding Public Holidays. Other tours are also available. Check details here.
Yahava Koffeeworks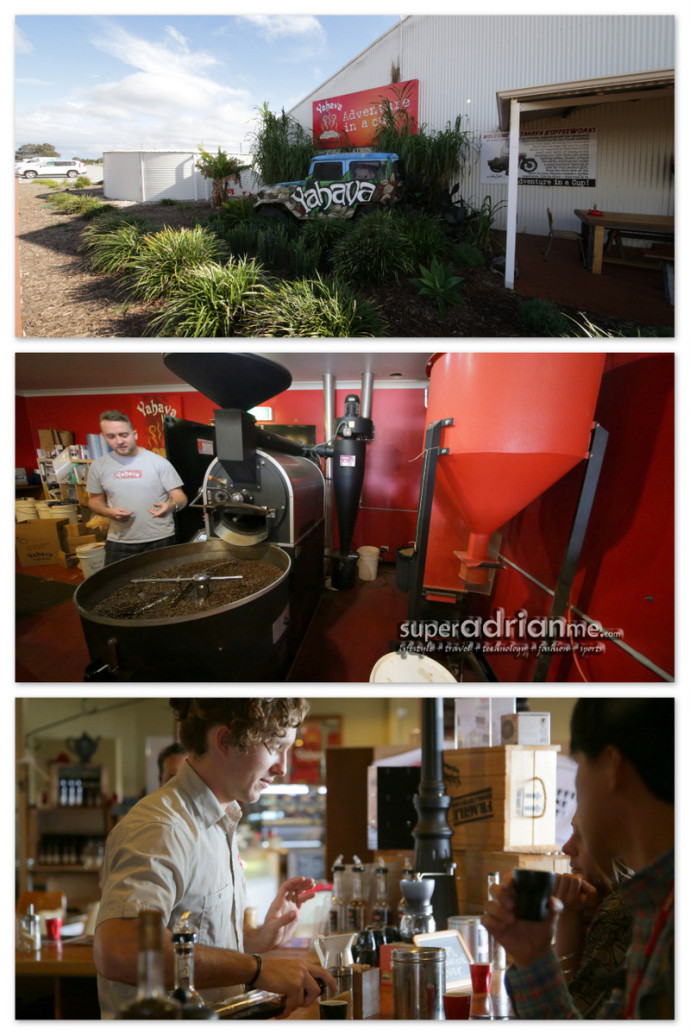 The first stop of the tour is Yahava Koffee Works. Sample exotic coffees and learn about how the coffee beans are roasted blended and grinded here as the friendly staff host your visit. You can skip morning breakfast and coffee when you are on the Taste Bud Tour because you would be sampling a lot of food and drink.
You can also shop while you are at Yahava Koffee Works. Bring back some of the chai latte mix or chocolate coated coffee beans. You can also purchase coffee powder or beans.
Yahava Koffee Works has an outlet in Singapore and is located at 4 Jln Gelenggang, Singapore 578188.
Cape Lavender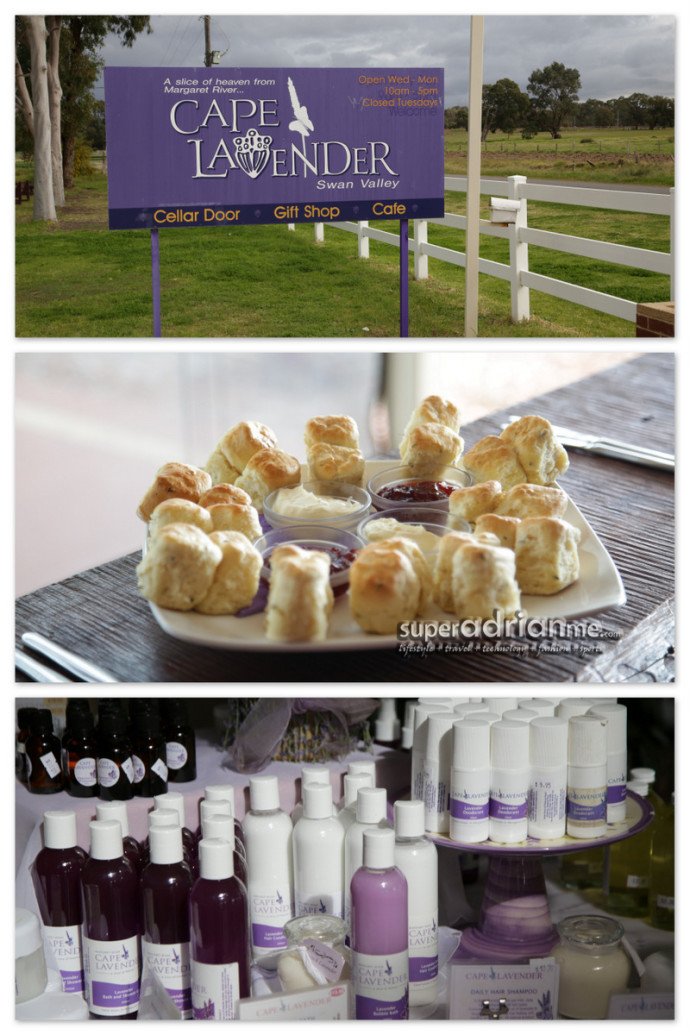 At Cape Lavender, you can bring home some skin care products, candles or soaps made from lavender. And you cannot miss the Lavender scones. The clotted cream is prepared with lavender giving the scones a flavour that is not common. Dip your scones in the jam and enjoy it with a glass of wine.
Mago Coffee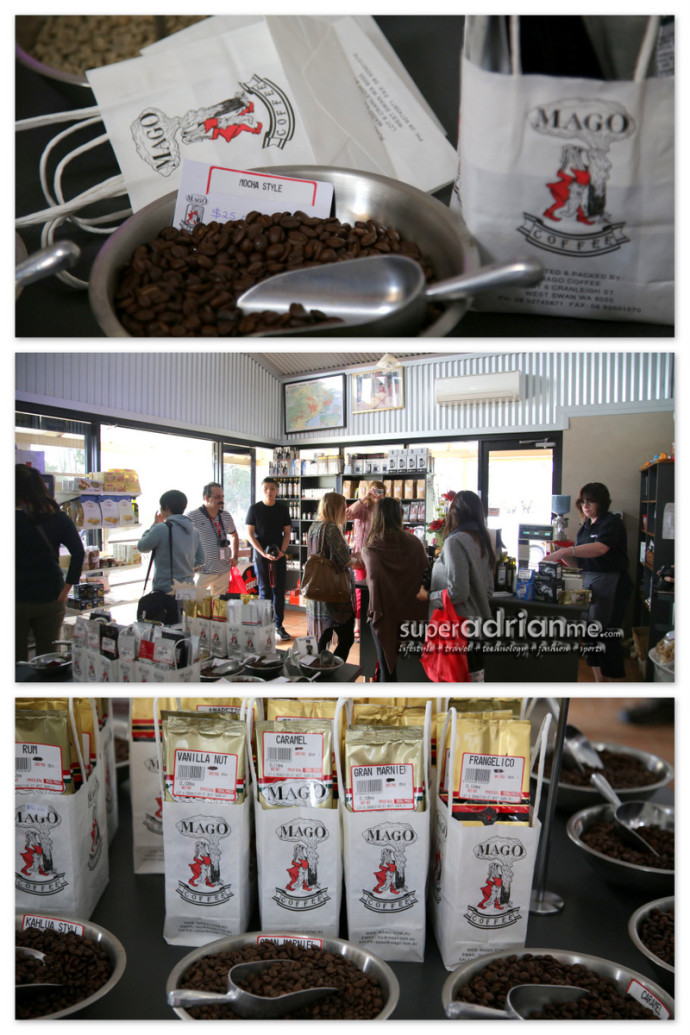 Mago Coffee is located just next to Cape Lavender within the same compound. You get to taste the coffee offered by Mago Coffee as well as freshly roasted cashews, macadamias, hazelnuts and almonds. Western Australian extra virgin olive oils and flavoured dukkahs are also available here.
Windarra Honey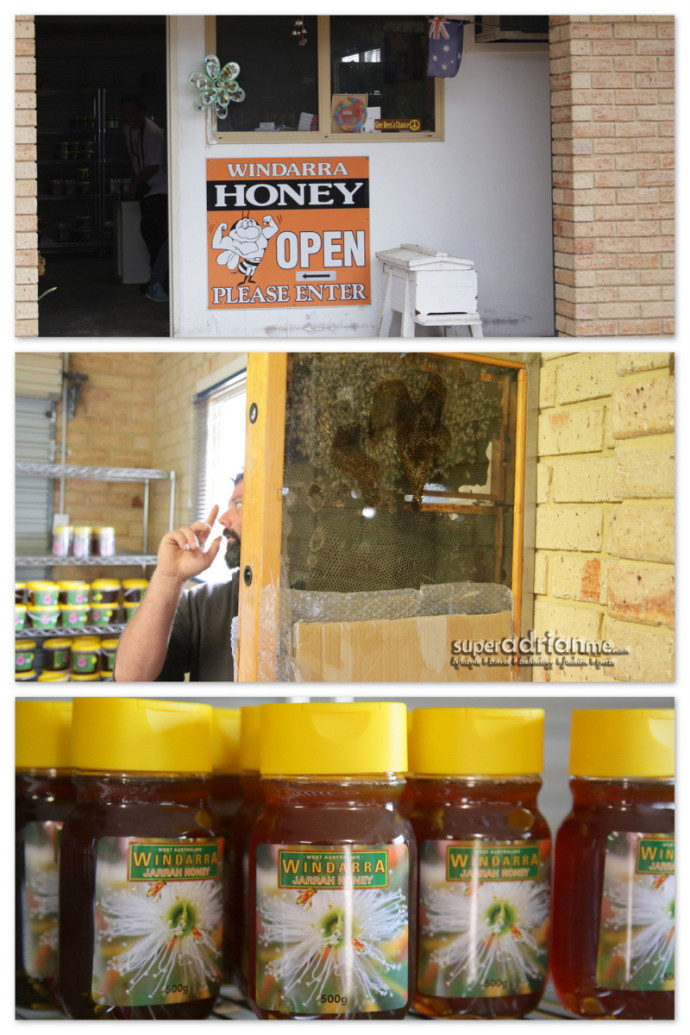 At Windarra Honey, you get to meet Phil the bee-keeper and also taste a range of natural unheated liquid and creamed honeys and sparkling honey water. I bought a few bottles of Jarrah Honey which is known to high antibacterial and antimicrobial activity.  The high fructose honey has one of the highest antioxidant levels in the world.
Oggies Ice Cream Cafe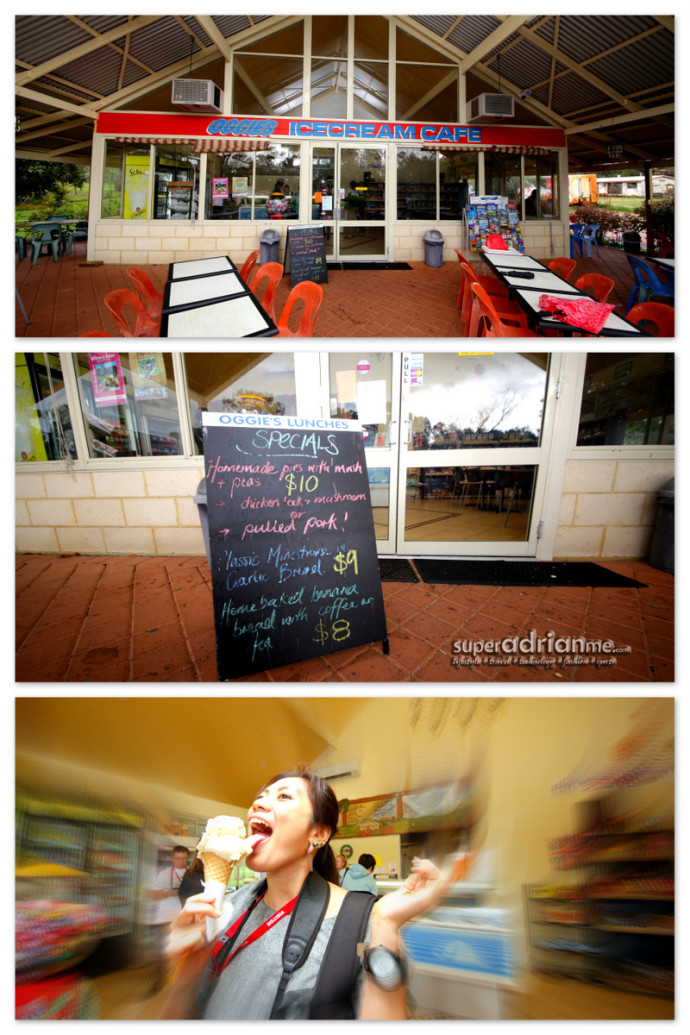 Oggies Ice Cream Cafe is a quick stop. Drop by and enjoy some of the 200 different flavours of ice cream created by the owner Steve. Well our group spent quite a while deciding on which flavours.
Windy Creek Vineyards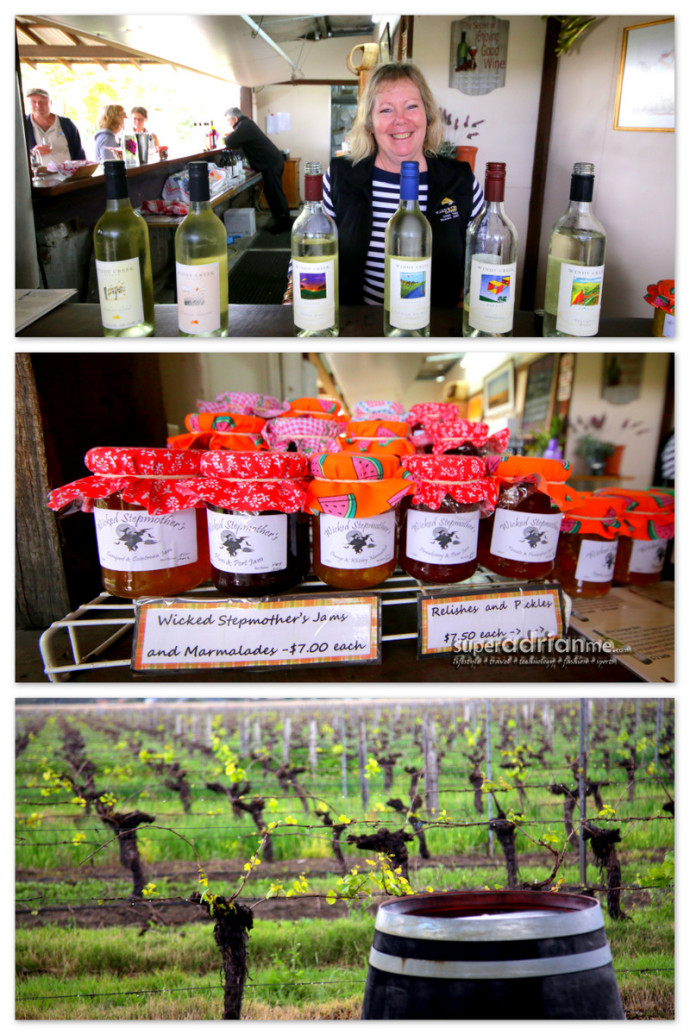 Windy Creek Estate Wines has been around since 1937. Ruth and Tony Cobanov are proud to share about their wines and fortifieds. They are famous for their white port here. Taste different wines while enjoying a selection of Western Australian cheeses.
The chutneys here are amazing. We bought back a few bottles of Wicked Stepmother's Tomato Relish which were reasonably priced at A$7.50. We highly recommend them! We kinda regret not getting more bottles.
Mondo Nougat & Moorish Nuts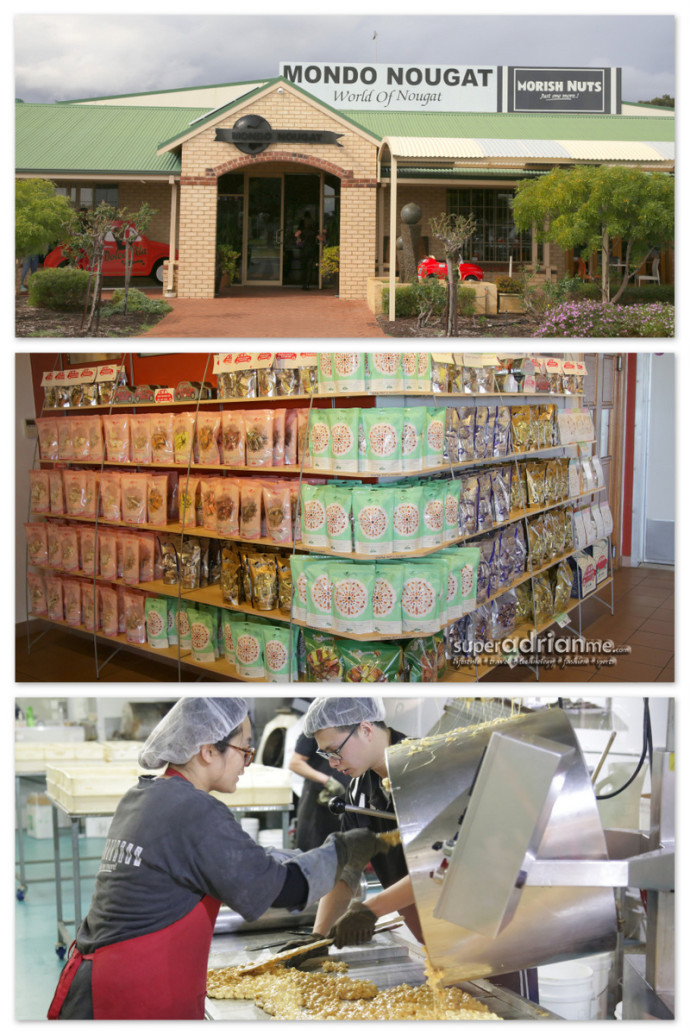 This is where I went nuts and bought lots. Mondo Nougat gives you a view into the production of the authentic Italian style delight. Different flavours of Nougat is available here. After all Nougat from Australia is a popular item brought home by visitors.
At Morish Nuts, enjoy unlimited free tasting of hand crafted confectionary. Australian nuts are used to create the natural confection that is free of gluten, lactose, additives, preservatives and colour agents in the on site kitchen.
Maalinup Aboriginal Gallery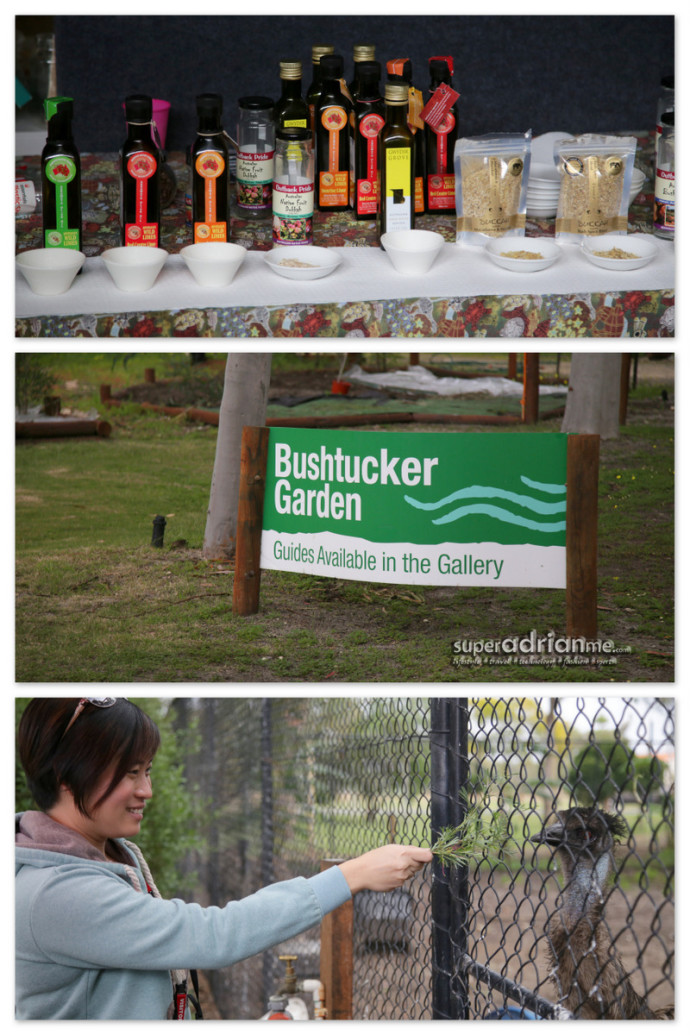 The Maalinup Aboriginal Gallery is located within the Bushtucker Garden. Here you can get an introduction about the genuine Australian Bush Tucker while tasting jams, sauces, chutneys made with Australian native food plants. Take a look at the artwork of indigenous artists as well as pick out hand crafted jewellery, glassware and artifacts as souvenirs.
There is an Emu enclosure opposite the gallery where you can feed them.
Whistler's Chocolate Company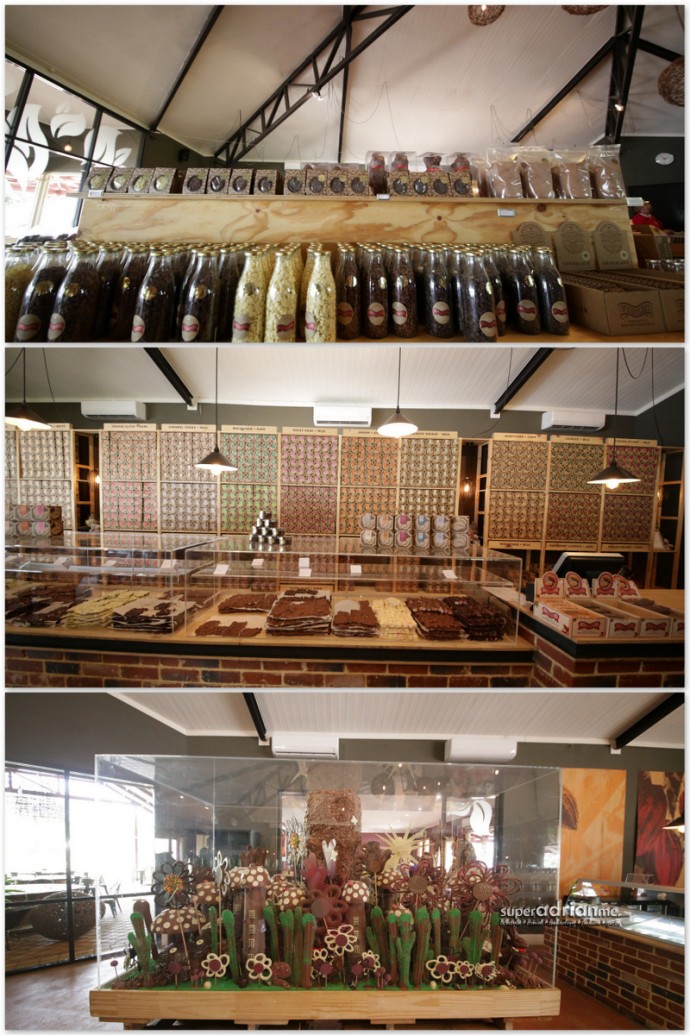 Whistler's Chocolate Company was our last stop and by the time we got here, we've already acquired a lot of merchandise on the way. This is also Western Australia's oldest confectionary company. This is where I picked up a 1 kg Rocky Road. That was an impulse buy. There are also Fudge, Coconut Rough, Peanut Clusters, Chocolate Licorice, Chocolate Pretzels and more. By the way, the Chocolate Pretzels are amazing.  After all the food and beverage tastings, we were no longer hungry and gave lunch a skip.
This Taste Bud Tour experience was hosted by City of Swan. Check out our article about Novotel Vines Resort & Country Club in Swan Valley, if you are also looking for accommodation during your visit.