The upcoming 2024 Taiwan Lantern Festival, scheduled to take place in Tainan from February 3rd to March 10th (excluding February 9th, Lunar New Year's Eve), marks a significant return to the city after 16 years. Coincidentally, 2024 also commemorates the 400th anniversary of Tainan's founding as a city. The festival's overarching objective is to celebrate the splendour of Tainan's historical significance, embracing the theme of "Glorious Tainan."
The central visual design of the 2024 Lantern Festival in Tainan creatively merges a soaring auspicious dragon, symbolising the Year of the Dragon, with an iconic representation of Tainan's ancient city gate, resulting in the formation of the Chinese character "南" (meaning "south"). This design embodies the festival's theme, "龙耀台南" or "Dragon Shines in Tainan," as the felicitous dragon gracefully emerges from the radiant glow.
The festival will feature two primary lantern districts, namely the High-Speed Rail Lantern District (Tainan Convention and Exhibition Center and its surrounding venues, Sharon Green Energy Technology Demonstration site) and the Anping Lantern District (Lin Moniang Park, the original 1661 Taiwan Boat Park along the Anping Canal and Anping Recreation Pier. 3). These districts will intertwine Tainan's rich 400-year history and culture with a forward-looking embrace of technology and innovation, all while striving for a sustainable and environmentally conscious future.

Visitors can marvel at stunning displays of grand yet exquisite lanterns that are characteristic of past Taiwan Lantern Festivals. They can also enjoy acts by international performance troupes, visit flower art exhibitions and experience interactive lantern installations. In addition, local popular light festivals like Yuejin Harbor Light Festival, Longzaki Light Festival, Puji Temple Light Festival, Chenggong Lantern Festival, Shennong Street Light Festival, Mashagou Lantern Festival, Tainan City Fire Museum Prayer Lanterns, etc. will also take place concurrently with Taiwan's 2024 Lantern Festival in Tainan.
The City of Tainan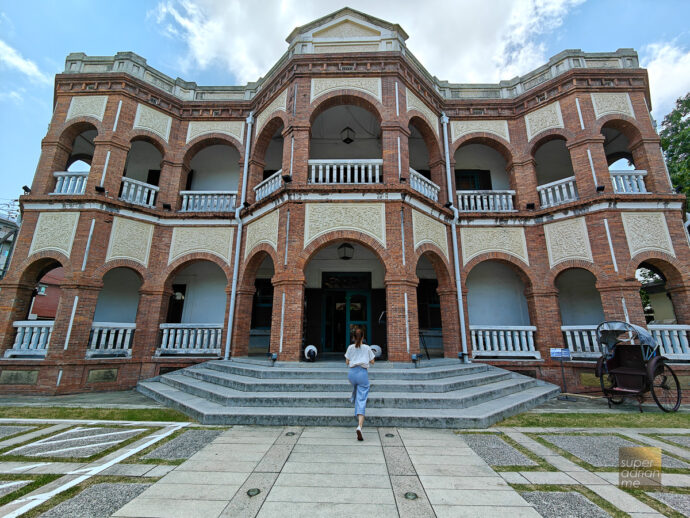 Tainan 臺南, the historic capital of Taiwan, is a city renowned for its abundant history and culture. Located on the southwestern coastal plains of the island, Tainan enjoys a temperate climate throughout the year. It holds the distinction of being the birthplace of Taiwan and stands as the oldest city on the island's map.
Tainan remained Taiwan's political, economic, and cultural hub until the late 19th century. The city is renowned for its historic landmarks, beautiful natural scenery, famous agricultural and fisheries products, and unique local cuisine.
We visited Tainan earlier this year and experienced the food and night life during our one night stay at the Silks Place Tainan. The hotel recently partnered with Taiwan Patron Cultural & Creative Co. in its "Salt Field Adoption Programme". It offers a "Salt family room package that includes a visit to the historic Jingzijao Japan Salt Fields. The three-day, two-night "farm-to-learn" stay in Silks Place Tainan's Family Suite comes complete with breakfast. Something you can consider while visiting Tainan for the Lantern Festival next year.
The Japanese Royal Family once occupied the former magistrate's residence. It holds historical significance and currently serves as a museum showcasing domestic artefacts. It's an appealing destination to explore, with the added option of purchasing items suitable for your home.
T-Bar is located within the Former Magistrate's Residence. Enjoy a selection of cocktails infused with tea, Tipsy sundaes that come with tea-infused fizzy cocktails, as well as a menu including noodles, hot pot and a variety of Western and Japanese main dishes. We recommend trying the MenTAUR Tipsy Sundae paired with a Tea Fizz Cocktail – these combinations are truly rejuvenating and each sundae comes accompanied by a cocktail.
How to get to Tainan from Singapore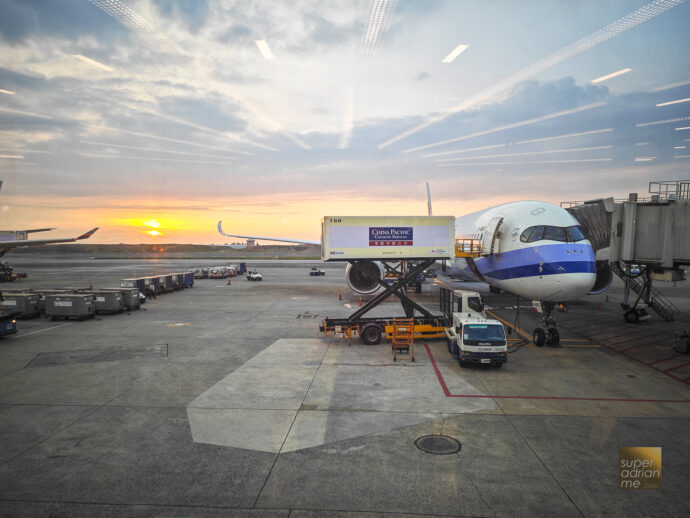 China Airlines will launch direct non-stop flights between Singapore and Kaohsiung on 9 December 2023. The three times weekly flights between Singapore and Kaohsiung will be operated on Tuesday, Thursday and Saturday.
CI758 departs Singapore at 6.10pm and arrives in Kaohsiung at 10.30pm. The return flight CI757 departs Kaohsiung at 12.50pm and lands in Singapore at 5.10pm.
Kaohsiung to Tainan in 35 minutes by car or 1 hour by train.
2023 Taiwan Lantern Festival in Taipei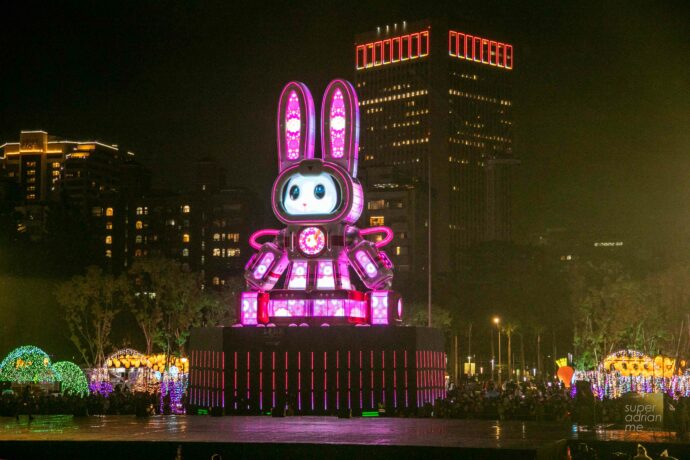 The Taiwan Lantern Festival was held in Taipei this year from 5 to 19 February 2023, marking the return of large-scale international events in Taiwan since COVID-19 restrictions were lifted. The theme was "Light up the Future", weaving large floats exhibition into the city's streets and alleys covering 12 administrative districts in Taipei City with over 300 artworks and 53 interactive displays using projections, AR and VR technology.
Catch video highlights of The Central Display Zone at National Dr. Sun Yat-Sen Memorial Hall, where a giant 22-metre tail jade hare in a space suit is displayed.
We also captured highlights from other zones within Taipei and we hope that you will be inspired to visit Tainan in 2024 to see what's in store for the annual Taiwan Lantern Festival.