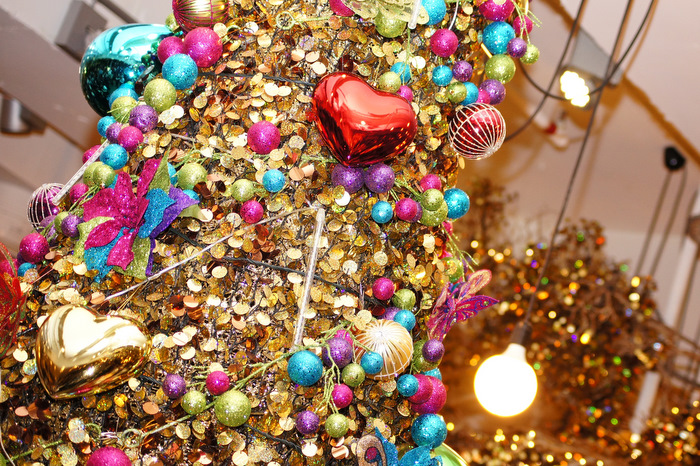 South Beach Avenue celebrates its 1st Anniversary with a Christmas Odyssey to end 2017. Visit Santa's Workshop at The South Pole from 15 to 17 December 2017. South Beach Consortium and The Local People will transform South Beach Avenue into an art, design, food and music destination.
Food
Be part of the longest communal dining experience in the basement before heading to the tents on the street level to shop for a wide range of Singapore-made and locally designed products and quirky knick-knacks. Tenants of South Beach Avenue with pop-up stores include Vatos Urban Tacos, Quaich Bar, Caffé Vergnano 1882, ATMASTEL – Cucina Italiana and JW Marriott Singapore South Beach.
Music
Enjoy entertainment by homegrown talents such as music duo Rene and Stef, singer-songwriter Mariam Carmel, singing champion Jean Goh, Desiree Orien Tay and music band Nisha and Syaf. The will also be Christmas carolers.
At 7pm daily, there will be movie screenings of Lulu the Movie by Michelle Chong.
Art & Design
Take part in any of the three Christmas workshops from 11am to 10pm happening daily from 15 to 17 December.  Learn how to make a Christmas Day Fondant Cookie Bar with @Mysweetscarlet, Christmas Calligraphy with @endllxly and visit the DIY customised gift wrapping paper station. Fill the art wall backdrop with colours, following keyline motifs drawn by local artists.
Come with a charitable streak. Participate in a series of fundraising carnival games by The Social Co with proceeds benefiting nine non-profit organisations The Social Co is supporting. They include Association for Persons with Special Needs, Samaritans of Singapore and Cerebral Palsy Alliance Singapore.