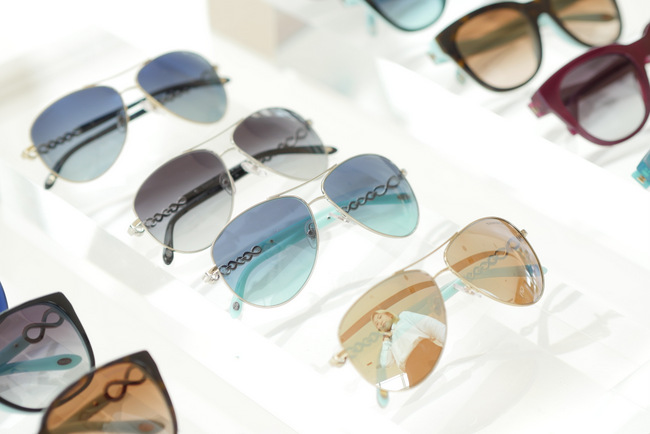 We have just listed out the top 10 eyewear this season for the ladies, but don't think that we have forgotten about the men! With Luxottica's newest featuring brands such as Dolce&Gabanna, Prada Linea Rossa and Ray Bans, the guys are in for a treat. Choices are aplenty, but we narrowed five awesome pairs for you.
Emporio Armani
Who says men can't get onto the rose gold bandwagon? Emporio Armani does retro well with their EA 2041. The quaint shades come in a cool matte black, but also, a matte rose gold and matching lenses. The contrasting matte black rims is what makes it stand out, giving the recent trend of circle shades a breath of fresh air.
Oliver Peoples
To use one word to describe this pair? Handsome. These vintage inspired shades are unisex, but it will definitely add a touch of savoir faire to any man.
Prada Linea Rossa
Known for their comfort no matter where, Prada Linea Rossa has been the go to for the adventurous. This collection, they flaunt a contemporary design with a new splash of colours. The usual black, gray, green are there, but the stand-out has got to be the pair in blue. The bright red Prada Linea Rosso contrasts, while complimenting. This is style and comfort all packed into one.
Ray-Ban
One can't run away from the iconic aviators of Ray-Ban. This year, they take it further with the introduction of their Chromance lens a.k.a. the clearest, most comfortable vision quality yet. They come in several colours, but none was more eye-catching than the "rainbow". The iridescence of the lens adds a whole lot of fun to any style, while the icon-inspired frame is Tom Cruise in Top Gun worthy.
Dolce & Gabbana
Men just can't escape the aviators. That's because it looks so good. Dolce & Gabbana switches it up with a multi-layered frame, for both comfort and style.