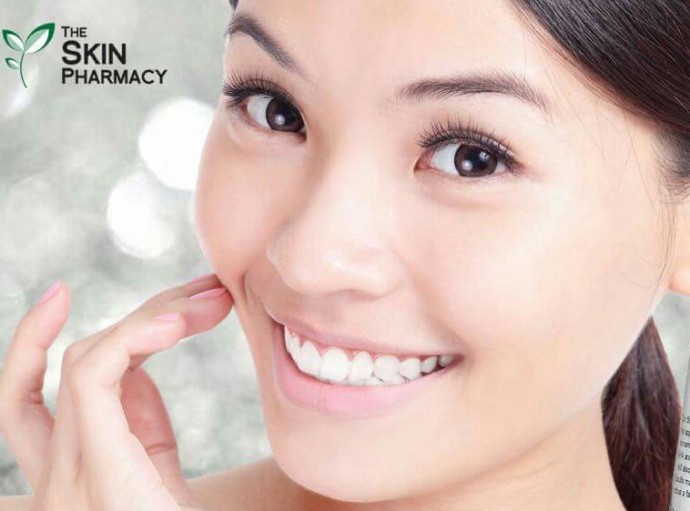 I had the opportunity to check out The Skin Pharmacy, a home-grown skincare boutique who believes in giving your skin nothing more than the essentials; organically and free of fuss. I gave it a try during this hazy period and put it to the test during the hectic Singapore Grand Prix weekend to see how it fared. And, I must say, I have grown quite in love with it.
1. Natural Alcohol-Free Toner with Zinc PCA 2% (S$40.90/220g)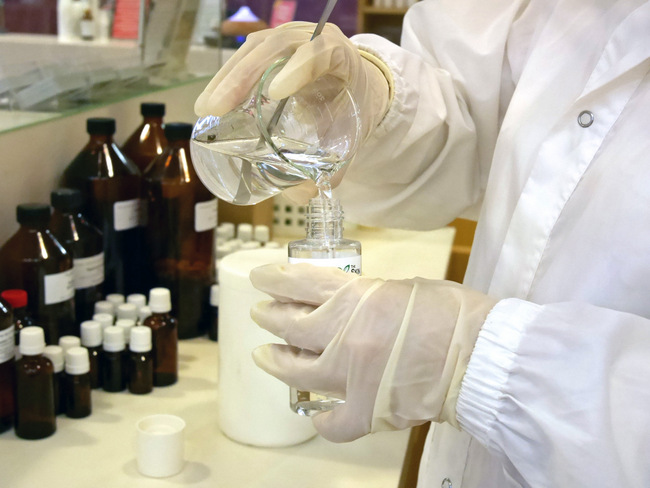 Upon complaining about my never-ending frustrations with oily T-zones, I got prescribed with a Natural Alcohol-Free Toner with an additional Zinc PCA 2%. It was a strange sensation, as I was used to the cool, alcohol feeling of my toners. Here, it felt just like I was splashing clear, fresh water onto my face. The effects of the toner was minimal, and it took about two to three weeks into using it that I realised my oil control was getting better. The most obvious evidence would be that I no longer have random outbreaks on the side creases of my nose where sebum, make-up and dirt tend to gather to the dismay of my pores. This is amazing considering the how bad the haze is (PSI>300)!
2. Natural Make-up Remover ($37.90/200g)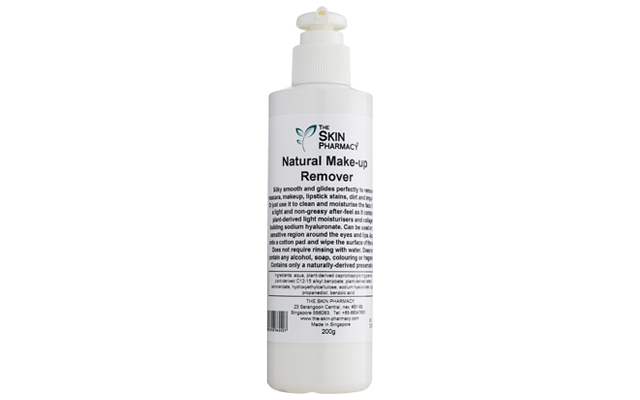 I did a quick mention of this product for my F1 survival kit, and if you have not picked it up, I am about to tell you why. You are already at the end of your day, and all your skin needs is a good clean, nothing more. It is not oil-based, so it skips the whole greasy after-feel after use. Also containing plant-derived light moisturizers and collagen building sodium hyaluronate, it replenishes hydration while stripping away the dirty sebum we have collected over the hectic day. My skin does not feel like everything has been stripped off.
While there is some issue with my thicker eye-makeup, it does pretty decently. It does not sting my eye, and its gentle to these sensitive areas. I might give the oil cleanser a try the next time round as it may work better at removing thicker make-up layers (I will never be sorry for my crazy use of eyeliners).
3. Natural Overnight Hydrating Face Mask (S$44.90/57g)
Noting my combination skin with redness, they also threw in the overnight hydrating night mask. It is real easy to apply, and thin enough to leave overnight without feeling like I have just destroyed my pillow covers. As for the results, I woke up with plumper feeling skin thanks to the absorbable sodium hyaluronate helping to promote collagen formation. Continued use may have helped with the flaking of drier parts of my skin, but as I was using other products along with it I cannot be sure. The chamomile in the mask definitely helped with toning down the redness of my skin, especially in the corners of my nose and unfortunate pimples.
4. Butter Me Up! Organic Body Butter (S$39.90/225g)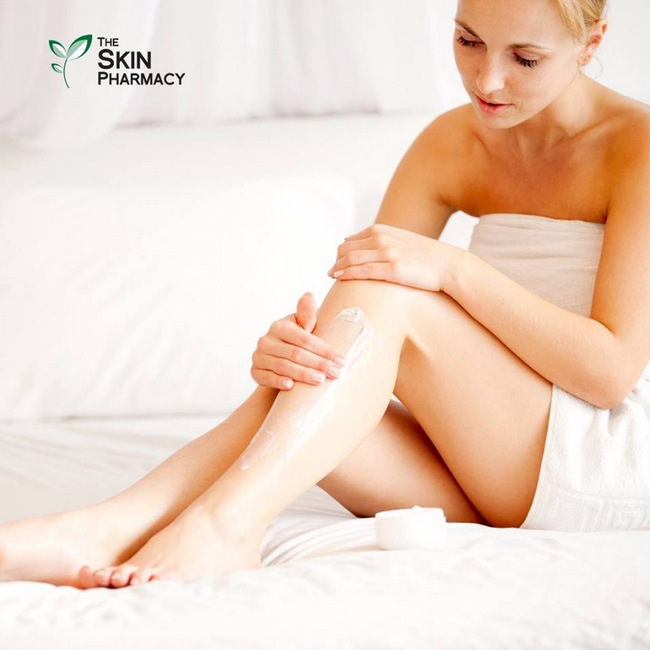 Admittedly, anything other than my face and neck, I tend to neglect. Moisturizing is something I hardly do, which explains my wrinkly dry hands despite my age. I just dislike the sticky, icky feeling you get with moisturizers, especially on my hands! No one wants to get their keyboard, phones and rings all grimey after a while. There are lighter formulas in the market, like the Absinthe-based one from Body Shop, but its effects are not as strong as, say, a body butter or vaseline.
The Skin Pharmacy's organic body butter is the middle ground. It still has a left-over film, but it quickly absorbs into the skin. Made of nothing more than just organic shea butter, jojoba oil and glycerin – the big three – it is free of preservatives and fragrances. It also comes in a 65g squeeze bottle as well, making it a quick carry-on when on the move.
Homegrown Goodness
Founded by two pharmacists, with over 15 years of expertise in the beauty and pharmaceutical industry, it becomes apparent why this local boutique brand has become such a darling for those with sensitive or problem skin. The market is packed with every gel, cream and lotion telling us it is what we need, but with the endless lists of ingredients it is hard to tell which actually works for us. Whether you have troubled skin or not, The Skin Pharmacy is a good place to figure out what your skin exactly needs, and start or refresh your skincare.