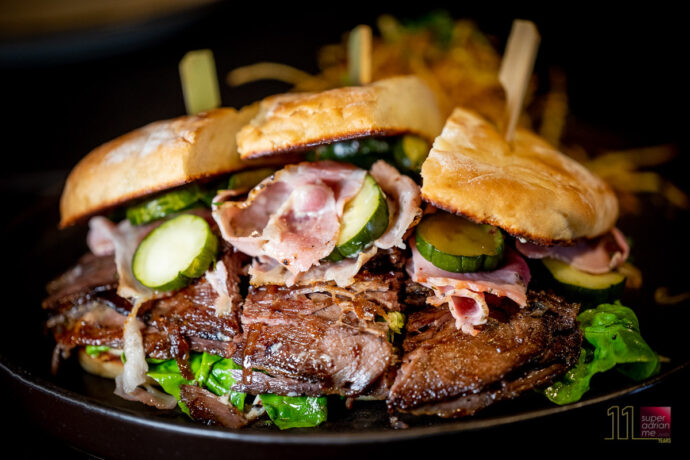 The third edition of Bedrock Bar & Grill 2021 World Meat Series is a collaboration with Meat & Livestock Australia. The vintage Australian Beef takes centre stage. This is available daily for lunch and dinner until 30 September 2021.
The annual World Meat Series is in its fifth year. The series showcases premium, unique and undiscovered meats sourced from around the world. And I last dined at the steakhouse during the New Zealand Te Mana Lamb World Meat Series showcase in 2019.
Vintage Beef Co. of Australia harvests 100% grass-fed meat from retired breeding cows and mature them for at least 60 months. And that's more than twice of regular cattle. Producing beef from older animals is a Northern Spanish tradition. They roam in a relaxed environment on the hills of Gippsland in Victoria, Australia.
Instead of suspending from the Achilles, slaughtered cattle suspend in their natural position from the hips. This Natural State Hanging Method is also known as tender stretching. The result is succulent meat with superb marbling with a clean and mineral, grass-fed flavour with savoury notes of cheese.
What's On The Menu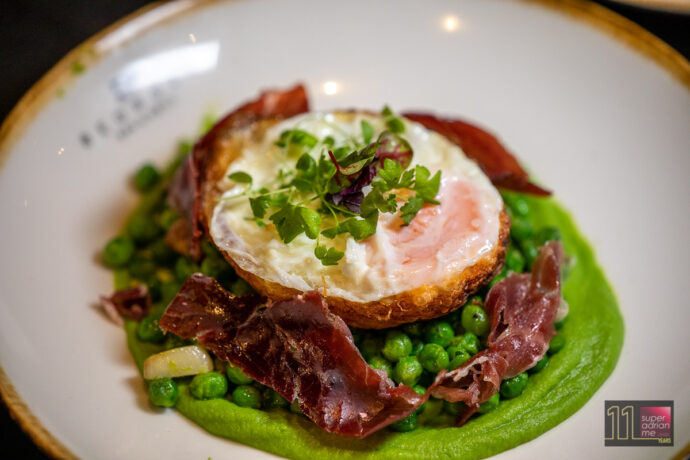 Chef Isaac Tan, Commonwealth Concept's Head of Culinary & Product Innovations, offers three cuts to showcase the flavours of vintage beef. Chef Tan has been with Bedrock Bar & Grill since it launched in 2008 and was key in introducing Bedrock's signature Tomahawk Steak to Singapore in 2009.
| | | |
| --- | --- | --- |
| Roasted Bone Marrow | S$38++ | Bone marrow is served with lobster sabayon and morsels of US Maine lobster tail. |
| Smoked Beef Chuck Roast Sandwich | S$38++ | Good for two people. Slow-braised and smoked beef chuck, pickled cucumber relish, Gruyère cheese, and horseradish mayonnaise between house-baked potato bread; served with garden salad and straw fries on the side. |
| 30 Days Aged Vintage OP Rib | S$180++ | Cut dry-aged for 30 days. Meat has a more intense and pronounced flavour. The OP rib is grilled over apple-wood fire, and accompanied with warm Yukon potato salad in sour cream smoked with applewood chips, as well as sautéed green peas topped with a fried egg and shaved Jamón ham. |