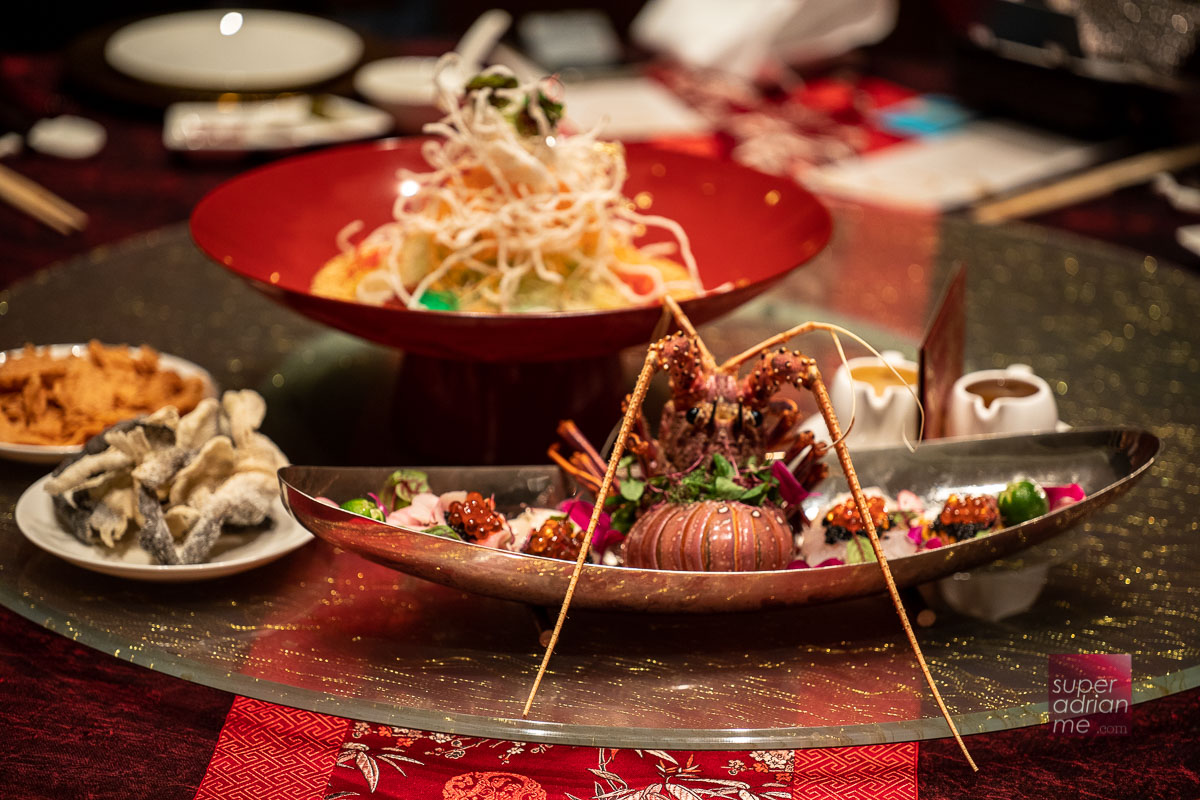 How has your year of the water Tiger kickstarted? Hope the feasting has been bountiful. Here are more mouthwatering options before the festivities end on 15 February 2022. Do also check out our other CNY features on – Year of the Tiger Red Packet Designs, CNY 2022 Fast Food Edition and CNY 2022 Drinks Edition.
BreadTalk Roar of Prosperity Collection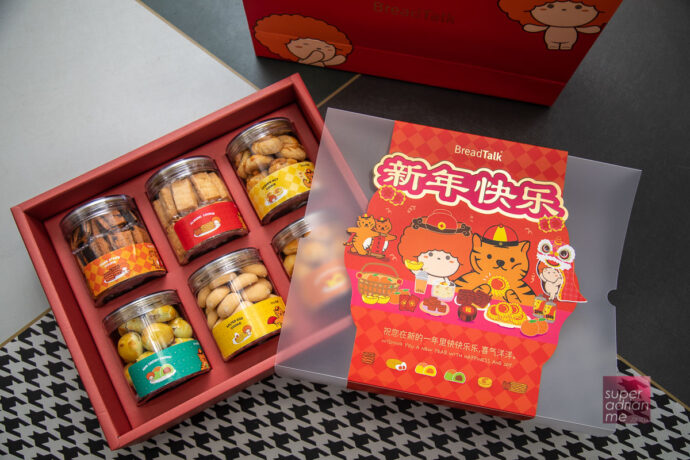 It's filled with cuteness at BreadTalk. Available till 15 February 2022 is a selection of perennial favourites and new creations such as tiger-inspired buns as well as festive cakes and cookies. The 'Roar of Prosperity collection features auspicious buns of Tiger Dance and Prosperity Tiger, Crouching Tiger, Hidden Bacon as well as pillowy soft buns containing auspicious ingredients such as the Yammy Treasures, Fortune Pillow, Bak Kwa Delight and Salted Egg Floss.
If you are looking for tiger stripes, then get the Bountiful Tiger Roll, Tiger Stripe Honey Marble and Tiger Stripe Steam Cake. Visit any BreadTalk and Bread Society outlets islandwide except for Singapore Cruise Centre or order online at GrabFood, foodpanda, Deliveroo and www.breadtalk.com.sg/shop
The Capitol Kempinski Singapore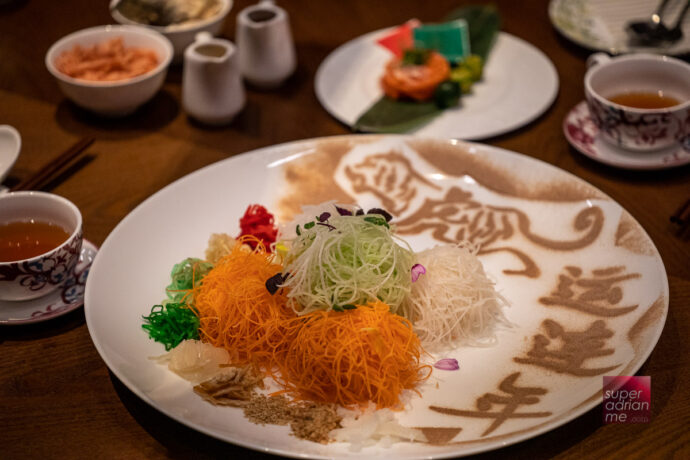 At The Capitol Kempinski Hotel Singapore, CNY Dining Offers are available at all restaurants managed by the hotel until 15 February 2022 except for Valentine's Day on 14 February 2022. You can enjoy a 3-Course Chinese New Year Set Lunch at S$58++ per person or a 6-course Chinese New Year Set Dinner at S$168++ per person. At The Atelier, enjoy the 6-course individually plated Set Lunch at S$118++ per person or dinner at S$138++ per person.
Pick up some treats from Berthold Delikatessen such as the Pineapple Tart that's not your usual Chinese New Year goodie that you are accustomed to. It costs S$68+ for 9 inches. Or indulge in some longan red date cupcakes with Pu Er buttercream and CNY Smoked Duck Baguette dressed with citrus mayo, iceberg lettuce, tomato, red onion and pickled cucumber.
Freida German Restaurant offers three specialty dishes for the lunar festivities – Red Beetroot Swabia Noodles' Tomato Pearl Barley Risotto and Fried Sesame Fritters.
Toss Yu Sheng at home with The Capitol Kempinski Salmon Yu Sheng Platter from S$78+ for 2 to 3 people. You can also add on Hiramasa Kingfish, Hokkaido Scallop or Main Lobster.
Ebi Bar x FishMart SG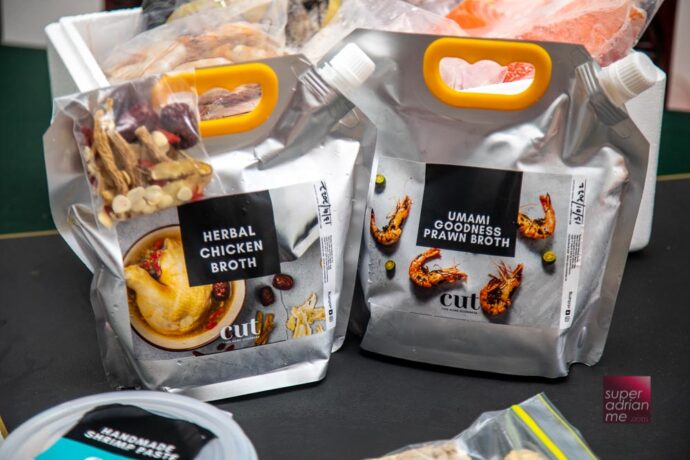 Ebi Bar's Umami Goodness Broth is the perfect broth for steamboat this festive season. 40kg of prawn shells and heads are fried then simmered for 8 to 10 hours to extract all the umami flavours for a full-bodied taste. The broth is packaged in an easy-pour 1-litre pack for S$6.90 for takeaway. You could also boil up some noodles and shrimp balls for a simple lunch. The Ebi Bar shrimp balls are handmade from prawns and are priced at S$9.90 for a 200g pack.
A Herbal Chicken Broth (S$10.90 for 1-litre pack) is a special seasonal creation made with nutritious Chinese herbs. That's another option for steamboat. You can pick these items from Ebi Bar's store or via ebibar.cocoart.co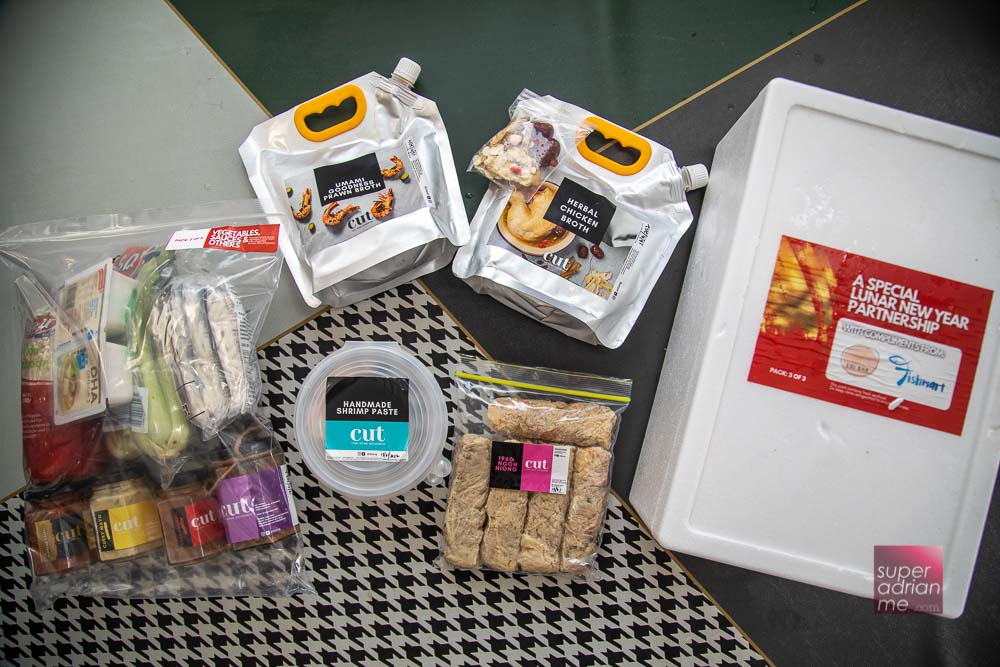 Ebi Bar has partnered FishMartSG. There are three Chinese New Year bundles featuring seafood and Ebi Bar's broths that start from S$168.80. Order from Take.sg/a/fishmartsg. All bundles will come with Ebi Bar's broth, Ah Ma's Achar, Ngoh Hiang and Supreme Sambal.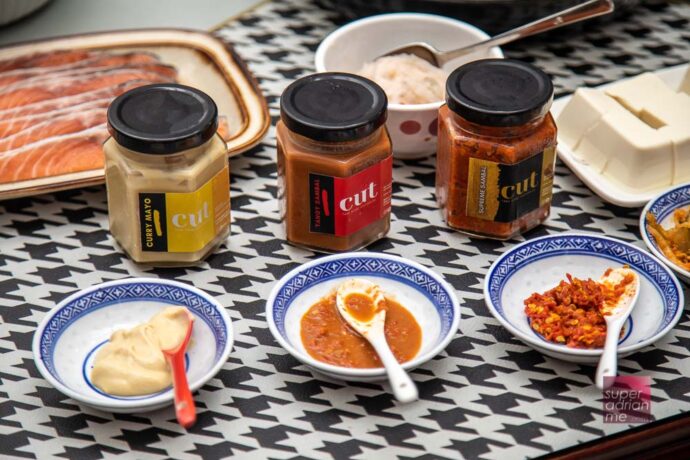 Ebi Bar has also bottled their specially crafted sauces from S$6.90. The Supreme Sambal is a spicy concoction that oomphs up its Hokkien Noodles. The Curry Mayo is rich in curry sauce while the Tangy Sambal accompanies the salted mackerel fried chicken.
Esseplore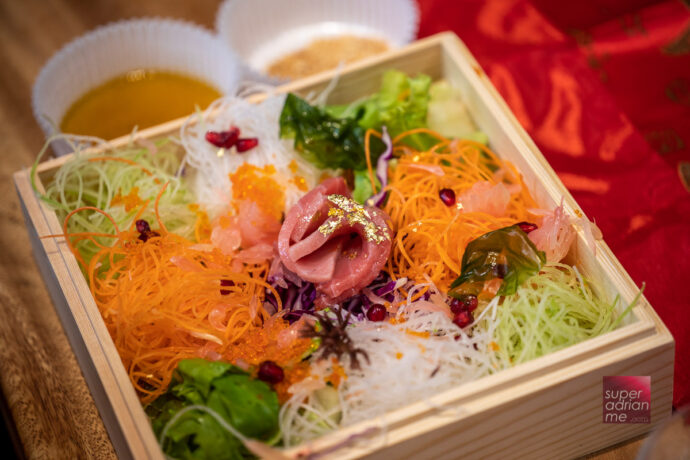 Esseplore delivers Gourmet Chinese Year spreads directly to offices and homes. The Esseplore CNY feast box 2022 is available at S$198 for 4 to 6 people or S$338 for 8 to 10 people. Executive Chef KT has created this feast box this year so that families can enjoy them in the comfort of home. A 100% natural, preservative-free handcrafted Yu Sheng is made with shredded premium vegetables, slices of smoked salmon, and a tangy plum sauce. You have the option to upgrade the Yu Sheng with fresh Toro Sahasimi (S$40 per 100gm) accompanied with gold flakes. The sauce is made with calamansi and olive oil so the Yu Sheng is not too sweet. Other dishes include the Chicken Abalone Soup, Scallop Lotus Glutinous Rice stir-fried with scallops, Sichuan Prawns pan-fried with homemade Sichuan sauce, and Garlic Chives with Chinese Red Dates & Dried Longan, made with Chinese peach gum, Chinese red dates, and dried longan.
The Buddha Jumps Over The Wall is another highlight to consider when pampering those at home or business associates. Price at S$68 for 1, S$128 for 2, S$248 for 4 or S$368 for 6, this ingredient- and flavour-rich soup is sent to your doorstep in a beautiful ceramic pot. The soup is concocted with ingredients such as old hen, chicken feet, duck, dried scallops, and Chinese ham that are boiled for 14 hours. Other staple ingredients include abalone, fish maw, sea cucumbers, quail eggs, shiitake mushrooms, pork trotter and more. Another option is the Ready-to-Heat Buddha Jumps Over The Wall. The medium size portion for four is priced at S$198 or the large for six at S$295.
And if you only require Yu Sheng, Chef KT's ala carte handcrafted is available at S$68 for 6 people or S$98 for 10 people. Add on Blue Fin Tuna Toro Sashimi and gold leaf at S$40 per 100g.
Esseplore has partnered with private chefs Julianna and Florence to offer Peranakan recipes. The Nonyalicious Chinese New Year set is a six-course feast that is ideal for four to 10 people. S$428 for four to six people or S$698 for eight to 10. This comes with Yu Sheng, Home town Ngoh Hiang, Traditional Baba Fish Maw & Crab Meatball Soup, Heirloom Buah Keluak Pork Belly, Nonya Curry Pineapple Prawn, Nonya Chap Chye with Butterfly Flower Rice and Peach Gum Cheng Tng.
Visit https://www.Esseplore.cooking to peruse the options. Order by 12 February 2022 with at least 2 days advance notice.
Hai Tien Lo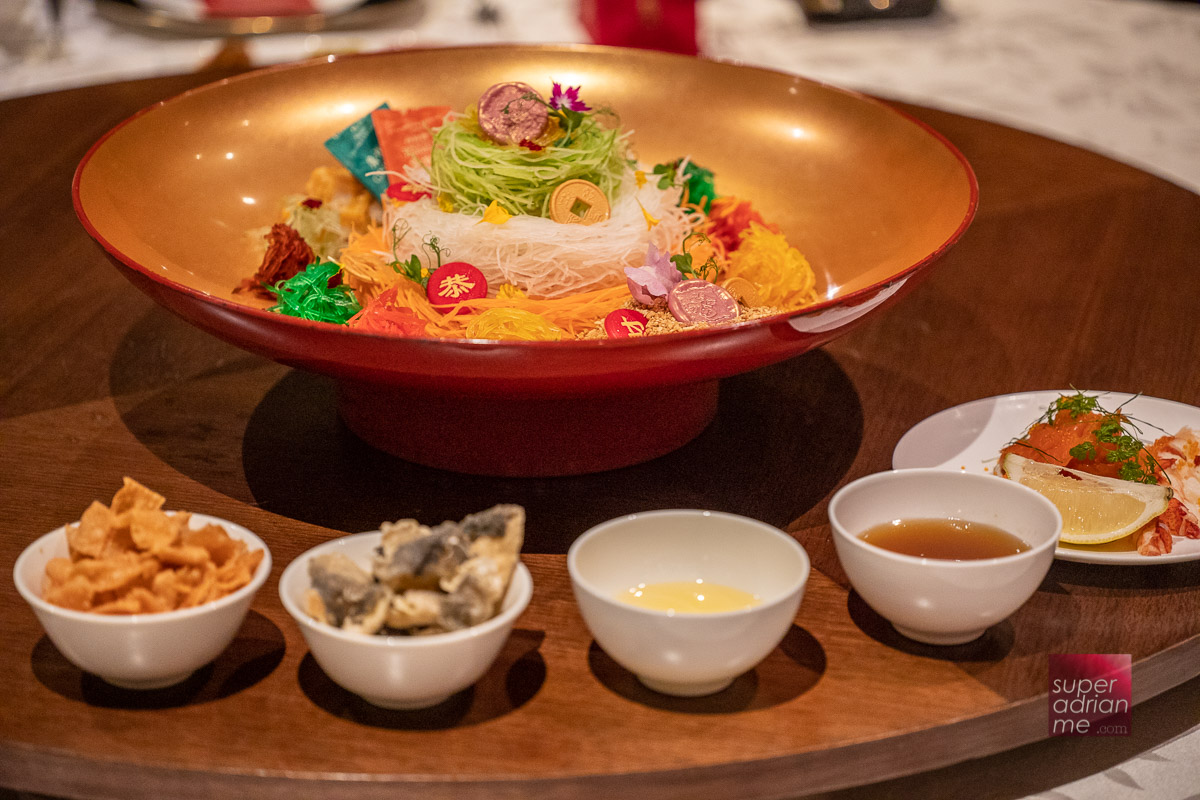 Hai Tien Lo offers a selection of curated set menus and takeaway for the Chinese New Year celebrations till 15 February 2022. Executive Chef Ben Zeng presents a selection of eight impeccable set menus for a gastronomic feast to remember. Treat yourself to thoughtfully-curated set menus from S$128 per person, featuring Braised Classic Whole Abalone with Sea Cucumber in White Truffle Oil, Double-boiled Fish Maw with Bamboo Pith and Dried Scallops in Fish Bone Broth and more. Adding choices to the plethora of set menus are Hai Tien Lo's a la carte specialties specially curated for the season, including the nourishing Double-boiled Sakura Chicken with Whole Abalone and Fish Maw served in Young Coconut ($88 per person), Barbecued Crispy Whole Suckling Pig ($338 whole, $188 half), Steamed Lobster with Fermented Minced Garlic ($38 per person) and more.
Hai Tien Lo also offers four Yu Sheng Platters. priced between S$48 and S$288. Or have a weekend dim sum buffet at S$99 per adult.
To place an order, visit ppsinshop.com, call +65 6826 8240 or email [email protected]
Min Jiang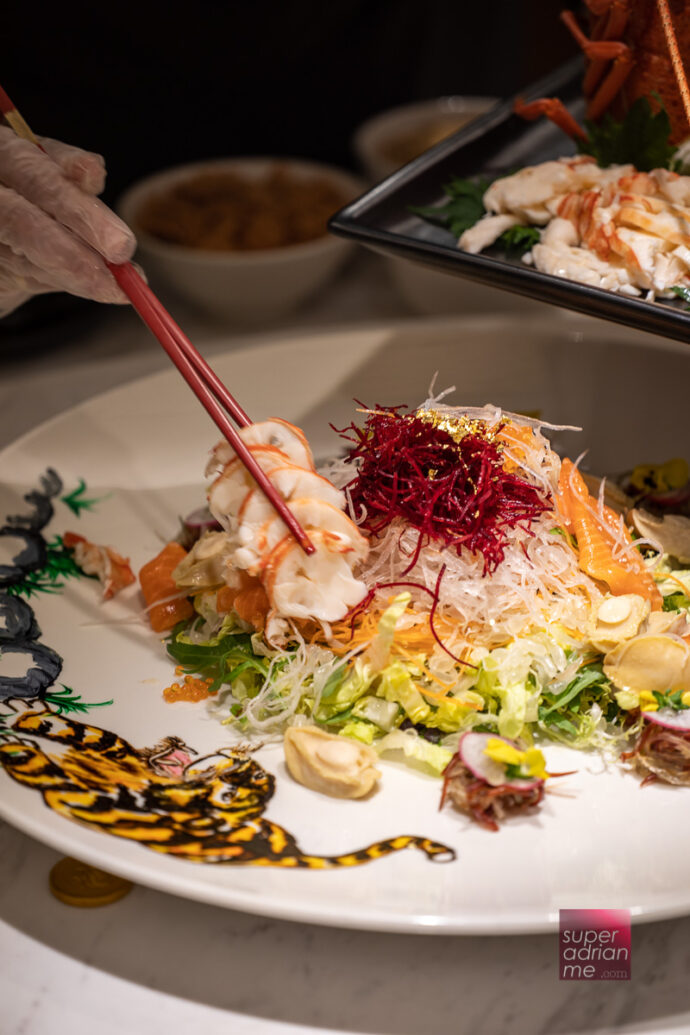 At Goodwood Park Hotel Singapore, the Yu Sheng at Min Jiang and the absolutely adorable Tiger Gâteau and 'Mao Shan Wang' Tier Swiss Roll from The Deli stood out for me. The Prosperity Yu Sheng is available for dine-in at S$238++ (large) or S$188++ (small) as well as for takeaway or delivery at S$256 nett per large portion. This fortune salad features lobster, abalone and raw salmon served with fresh and julienne affila cress, arugula, yellow frisee, romaine lettuce, red shiso, carrots, radish, beetroot. It is garnished with gold flakes and edible flowers, along with deep-fried yam strips, pine nuts, peanuts and crackers. The dressing of plum sauce, strawberry sauce, calamnsi juice, lemongrass, ginger flower and chilli padi makes a perfect accompaniment.
The Braised Spring Chicken with Ibérico Pork Rolls & Abalone in Pot contains traditional goose web, whole spring chicken, Ibérico pork belly rolls, whole abalone, dried oysters, Shiitake mushrooms and fried fish maw.
Set menus are also available at Min Jiang, Min Jiang at Dempsey and Gordon Grill while a Festive English Afternoon Tea Buffet with Local Favourites is also available at L'Espresso. Enjoy a CNY Taiwan Porridge buffet with Festive Desserts at Coffee Lounge.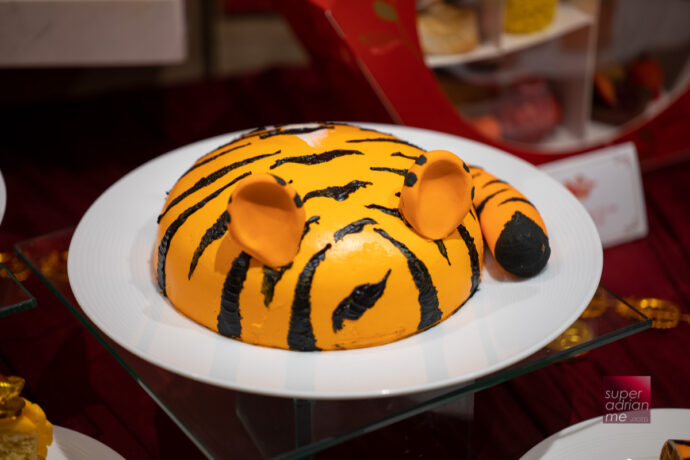 Perfect for gifting, enjoying at home or bringing to small intimate gatherings, there is a selection of Chinese New Year goodies to take away or be delivered from The Deli.
Place online orders at goodwoodparkfestive.oddle.me for delivery or self-collection. Alternatively, guests may contact Min Jiang岷江at (65) 6730 1704 / email: [email protected], Min Jiang Dempsey 岷江在登布西山at (65) 6774 0122 / email: [email protected], and The Deli at (65) 6730 1786 / email: [email protected] to place their takeaway orders for self-collection only. Availability for all Lunar New Year specials is from 7 January to 15 February 2022. Advance order of five days is required for takeaways and the last pre-order date is on 10 February 2022.
Nest at One Farrer
Peach Blossom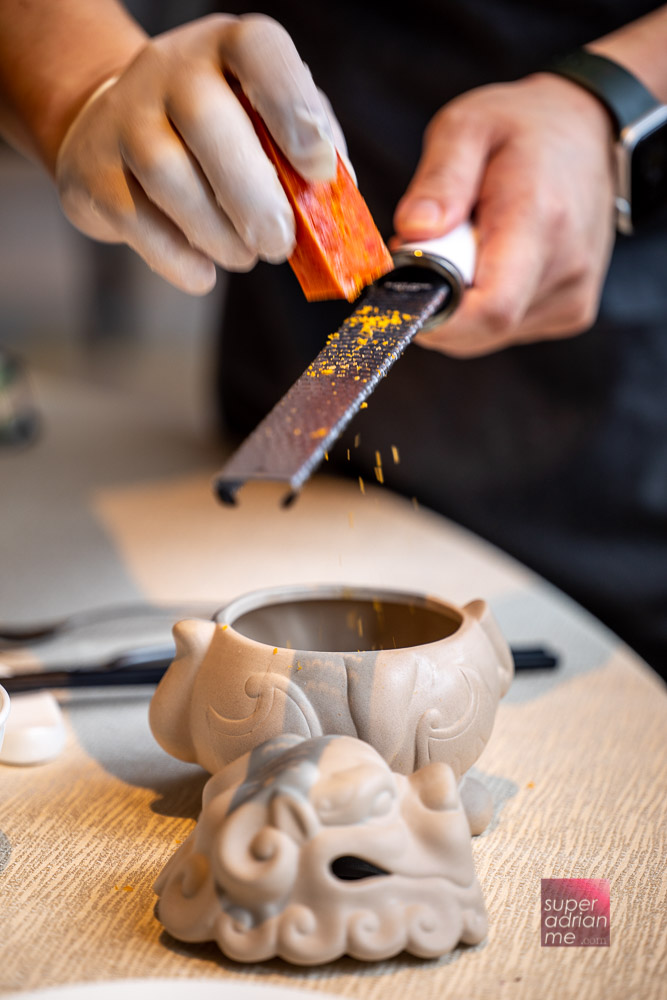 Dining at Peach Blossoms at PARKROYAL Collection on Marina Bay is always a fabulous experience under the creative Executive Chinese Chef Edward Chong. Enjoy festive set menus from S$138++ per person. The 'Harvest' set menu is highly recommended. Priced at S$288++ per person with a minimum of two to dine, the six-course dining experience starts off with the Prosperity Geoduck Yu Sheng with Amaebi, Fish Roe and Organic Mixed Fruit. Other dishes in the set include the Double-boiled Cordyceps Flower Soup with Crab Claw, Wild Mushroom, Sea Whelk, Conpoy and Imperial Fish Maw; Pacific Grouper 'Lion Head' Ball in Hokkaido Sea Urchin Crab Roe Collagen, served with Sakura Ebi Cracker; and a Hokkigai Royal Clam and Lobster in Jamón Ibérico Ham, Ginger Scallions served on Chawanmushi. End with the 'Lantern' Puff Pastry as well as the Double-boiled Bird's Nest with Cream of Almond, Japanese Purple Sweet Potato and Almond Slices.
Shisen Hanten
Spice Brasserie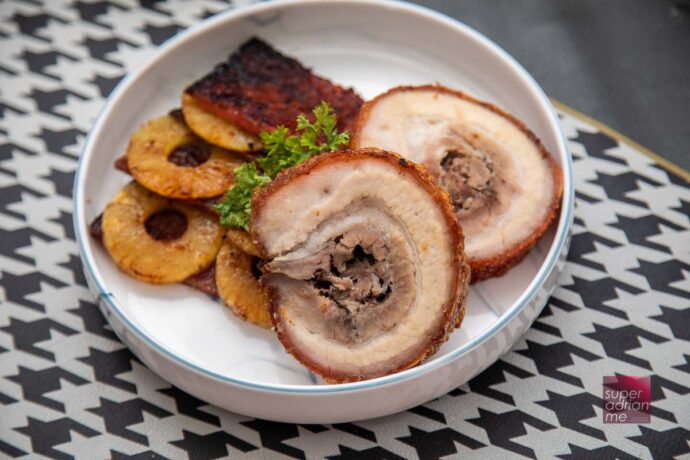 Spice Brasserie at PARKROYAL on Kitchener Road offers a Chinese New Year Family Set Menu curated from Spice Brasserie's buffet lineup. But pre-order by 12 February 2022 for collection or delivery until 15 February 2022. Priced at S$198, the Chinese New Year Family Set Menu features BBQ Glazed Bak Kwa with Pineapple Puree; Signature Crispy Pork Roll; Golden Imperial Soup with Abalone, Fish Maw, Dried Scallop and Sea Cucumber; 2 Golden Creamy Pumpkin Butter Crabs; Braised Napa Cabbage with "Fatt Choy" and Mushroom and Mandarin Orange Sugee Cake.
Thye Moh Chan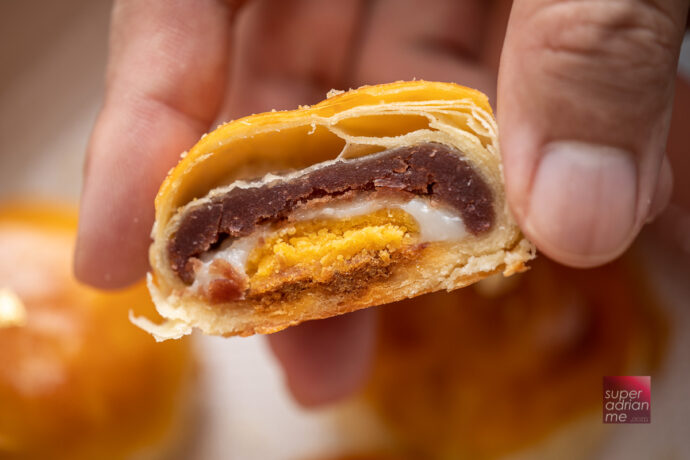 Thye Moh Chan celebrates with a line up of CNY specials available at all its outlets, online on Shopee and for delivery via GrabFood until 15 February 2022. Bak Kwa and Salty Tau Sar Piah, all in one for S$2.80 per piece. Absolutely decadent and also very addictive. Or the Golden Joy filled with sweet red bean paste, chewy mochi, spicy pork floss and salted egg yolk encased in a flaky pastry. Something unusual.
The Walnut Cookie is a must have. Not only does it taste so good, walnut also symbolises together-ness. Or get Egg Rolls to munch on. There is the Phoenix Egg Roll or a Seaweed Egg Roll. Get your hands on the Classic Yam Cake, Macadamia Longan Cake or Red Date Walnut Cake.
Tow Kay Neo Ready To Eat Portions for CNY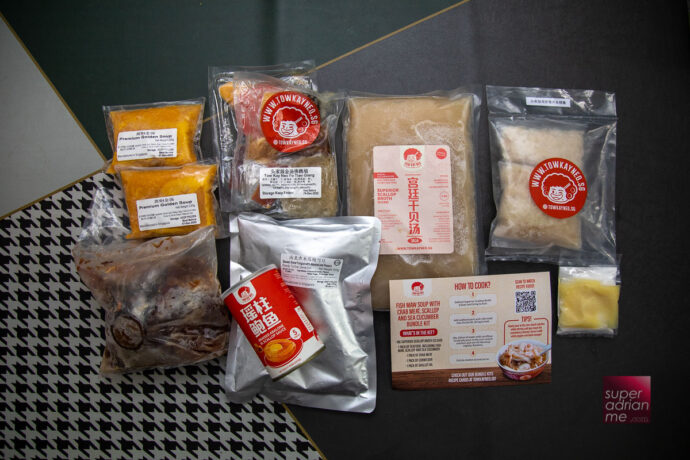 TOWKAYNEO.sg offers Buddha Jumps Over the Wall (S$88), Fish Maw Soup Bundle Kit (S$46.80) and Braised Pig Trotter With Abalone Bundle Kit (S$42.80), Pen Cai for five to six people (S$238), Superior Scallop Broth (S$26), Braised Abalone in Scallop Sauce (5 pieces for S$18.80), Braised Pork Trotter (S$29.80), Braised Trotter with Sea Cucumber (S$28.80), Pen Cai for 2 (S$88), Auspicious Nian Gao (S$18.80), Snow Fungus and Papaya Dessert Soup (600g) (S$9.90), Superior King Scallop XO Sauce (S$26), Yam Cake with XO Sauce Bundle Kit (S$28.80) and Spanish Iberico Spare Ribs with Dong Bo Sauce (S$19.80).
Enjoy free shipping for orders over S$90.
Wan Hao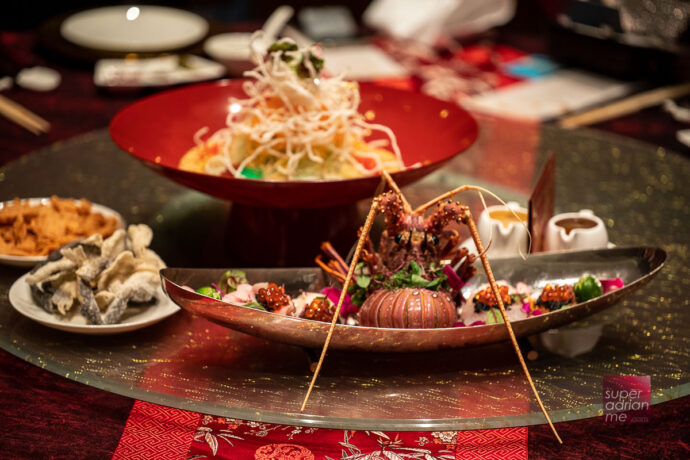 Wan Hao Chinese Restaurant at Singapore Marriott Tang Plaza offers a line-up of Prosperity Set menus from S$118++ to S$208.80++ per person and ala carte delicacies. Kick start your heartwarming reunions with Lobster, Swordfish, Hokkaido Scallop, Sea Urchin, Caviar, Salmon Roe and Crispy Fish Skin Yu Sheng. Reap an abundance of blessings with Wan Hao Imperial Pot of Prosperity Pen Cai and Eight Treasures Imperial Pot with Bird's Nest that are bursting with a myriad of premium ingredients such as Bird's Nest, Abalone, Fish Maw, and more. Continue the celebrations with crowd-pleasers such as Crispy Pork Trotters with Spicy Sesame Sauce; Bird's Nest Dumpling with Crab Roe Superior Soup; Signature Ginseng Irish Roast Duck; Sautéed Australian Lobster with Black Truffle and Fresh Milk Egg White in a Puff Pastry Nest & Pan-Fried Foie Gras; Braised African 22-Head Abalone with Crispy Fish Maw, and more.
Visit celebratorydelights.com/cny, call 6831 4605, or email [email protected]
Yi by Jereme Leung