The previous Cyrstal Jade Kitchen at Great World has reopened in January this year as Crystal Jade Hong Kong Kitchen, the first outlet of the casual dining brand to unveil the new brand name and a refreshed logo.
Crystal Jade has revnovated the 127 seater outlet with a fresh new look and a refreshed menu that will be available from 31 March 2020. The new menu will be progressively launched at all Crystal Jade Hong Kong Kitchen outlets island-wide by mid-April.
Appetisers To Start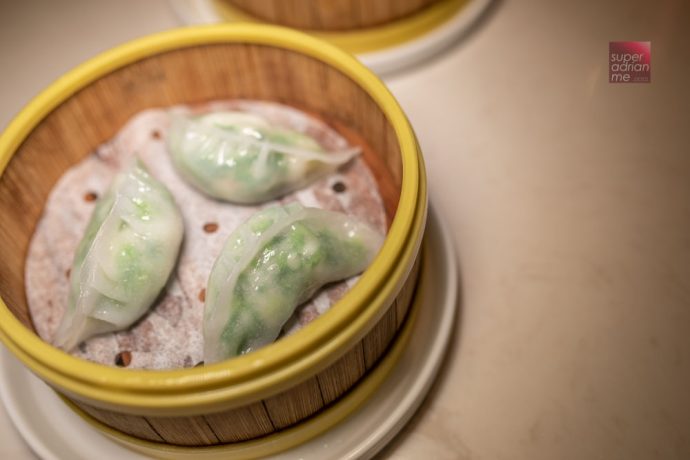 Starter highlights include the Steamed Prawn Dumplings with Stem Chives (S$6.30 for 3 pieces). The Pan-fried Pumpkin and Yam Cake (S$5.30 for 3 pieces) is absolutely delightful. The pumpkin and yam are first steamed before adding flour to fry with five-spice. The Deep-fried marinated egg coated with prawn paste (S$5.80) resembles a Scotch egg while the Chilled marinated turnip with plum (S$5.30) is a refreshing sweet and sour appetiser. Turnip strips are steeped overnight in a Roselle and red wine lees-infused syrup.
Rice Can Taste this Good
Two simple rice dishes that would not disappoint would be the Crispy Pork Lardon Rice and Scallion Ginger Rice, both priced at S$2.80 per person. These complement the items in the refreshed menu.
The Crispy Pork Lardon Rice comes with crispy bits of lard while the Scallion Ginger Rice is a delicious serving of white rice with aromatic fried chopped ginger and spring onion. You also have an option of brown rice.
Mains from Crystal Jade Hong Kong Kitchen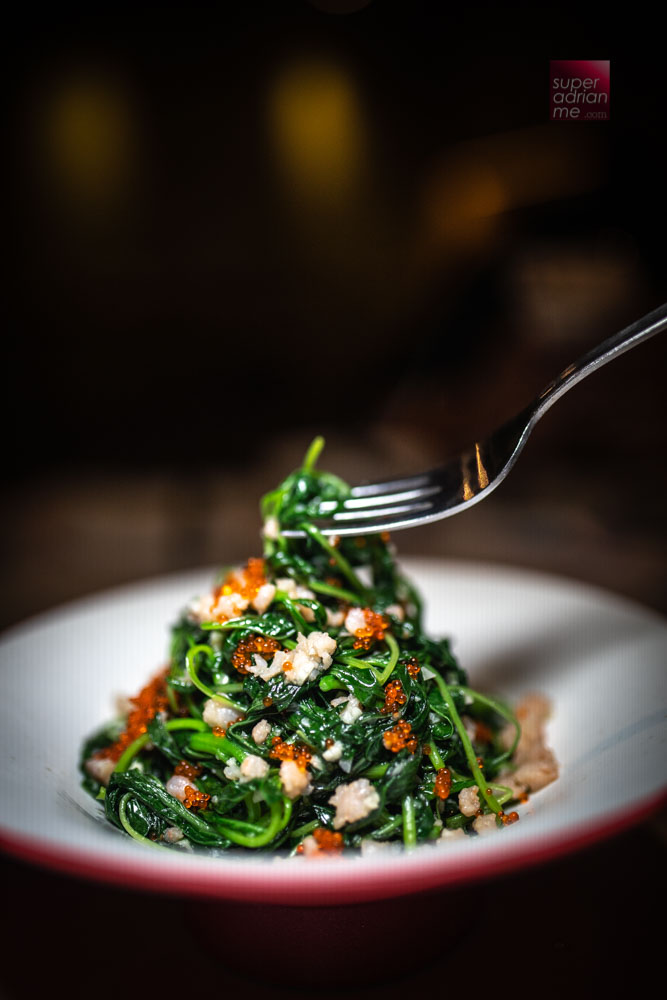 Dishes you can order to go with rice include the Sautéed Chinese spinach with prawn paste and fish roe (S$16.80) as well as the Crisp-fried homemade organic tofu with preserved vegetables and prawn (S$16.80). Dining at Cyrstal Jade is not complete if you don't order the roast meats. Enjoy the Two-combination roasted meat platter of roasted duck and Crystal Jade signature pork belly at S$22.80. Add S$3 for the signature pork belly.
The Poached 'Long Hu' Garoupa fillet 'Yunnan' ham in thick soup (S$30.80) serves four. Chef simmers the soup with pork bone for six hours and Yunnan ham, enoki mushrooms, black fungus, bamboo pith and wolfberries as well as poached slices of 'Long Hu' garoupa fillet giving this soup sweet umami flavour.
One of my favourite dishes is the Abalone Chicken Congee with Conpoy (S$28.80 for 2 to 3 people). Generous servings of abalone, chicken and deep fried dough fritters are added into velvety-smooth porridge.
Crystal Jade Hong Kong Kitchen Dessert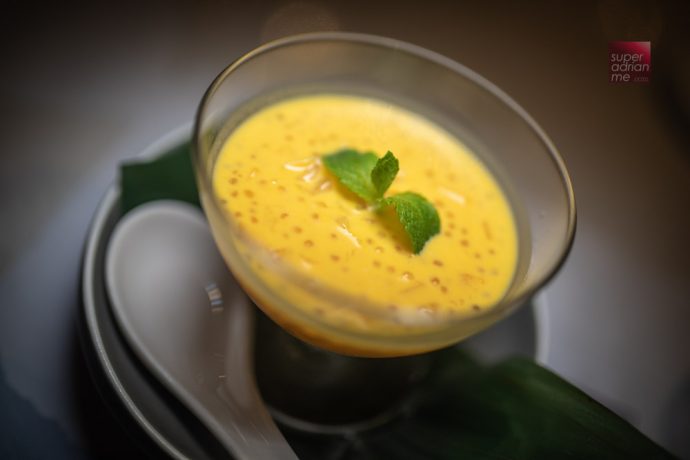 Chilled and hot desserts are available on the refreshed menu. I had a Mango Puree with Pomelo and Sago (S$6.80 per person). And if you still haven't had enough, you can take away some freshly baked classic egg tarts, baked chicken mushroom pie, Hokkaido milk tart or the Sha Qi Ma.
Crystal Jade Hong Kong Kitchen Great World operates 11 am to 10 pm from Monday to Saturday and 10 am to 10 pm on Sunday and Public Holidays. It is located at 1 Kim Seng Promenade, #03-127 Great World, Singapore 237994.