Westholme from Queensland, Australia brings the world's best Wagyu to Culina Bistro at COMO Dempsey. The leader in the Australian Wagyu market is founded on careful breeding, commitment to animal welfare, the pristine Australian environment and an unending striving for excellence. Westholme operates the biggest Wagyu herd in Australia on vast, natural rangelands in Northern Queensland.
The Westholme herd is derived from the finest Japanese Wagyu in the world and originates from three founding patriarch bulls – Hirashige-Tayasu (from the Kedaka line); Itomoritaka (from the Fujioshi line) and Kitateruyasu-doi (from the Tajiri/Tajima line).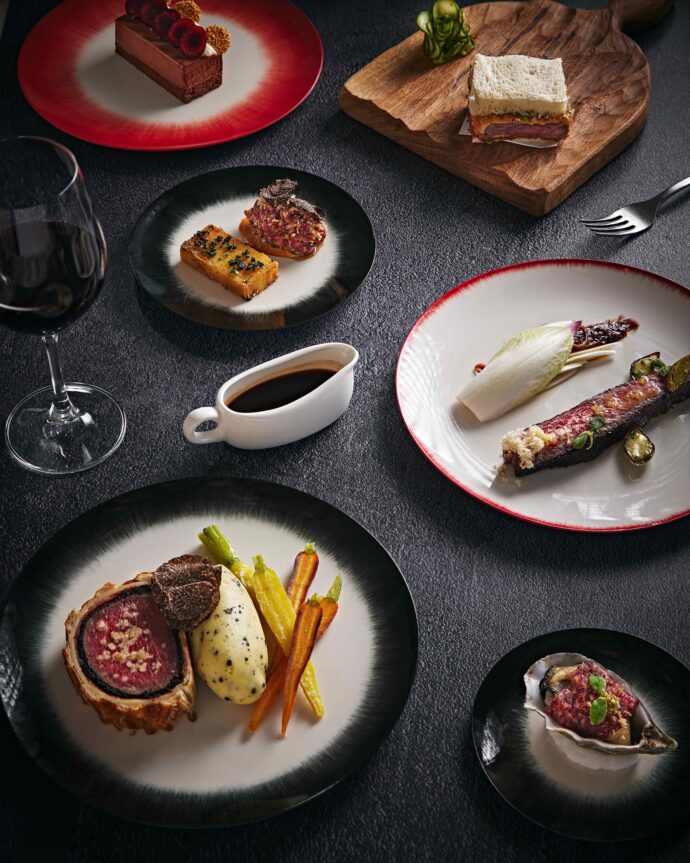 Wonders of Wagyu
Date: 26 August 2022, 3 to 5 pm
Price: S$120 nett per person
What: A two-hour cooking demonstration by Culina BIstro's Executive Chef Timothy de Souza. He will be showcasing three recipes including a luscious Beef Tartare and crisp-succulent Beef Cotoletta, to a show-stopping Beef Wellington, tradition never tasted better.
Join him as he unveils the secrets behind recreating each classic at this cooking demonstration. To complete the experience, take home a ready-to-bake Beef Wellington (300g) and a recipe booklet to inspire the home chef in you.
Reserve here.
The Westholme Wagyu Experience
Dates: 27 August 2022 and 3 September 2022, 6pm until closing
Price: S$150 + per person with a minimum of two guests per reservation. Includes a complimentary glass of Torbreck The Struve 2019 per guest.
What: The dinner opens with Raw options of Karubi Plate Carpet Bag Steak featuring poached oyster and pine nut cream, and a Tri Tip Tartare with shaved truffles and potato galette. The Fried offering features Sirloin as a sandwich, crumbed schnitzel, cabbage and BBQ sauce. Grilled Short Rib Salad follows with textures of endive and orange dressing to lead into Roasted Tenderloin Wellington with truffle potato puree and buttered carrots. Dessert is a Chocolate Marquise with smoked cherries and double cream.
Westholme dinner reservation details: https://www.comodempsey.sg/restaurant/culina-bistro Customers will be required to indicate "Westholme menu" in the special remarks of their booking.
Culina and Westholme are offering a Gift with Purchase promotion from 17 to 31 August 2022. Purchase S$150 worth of Westholme tenderloin and striploin products, and receive a complimentary Westholme Steak knife worth S$70.