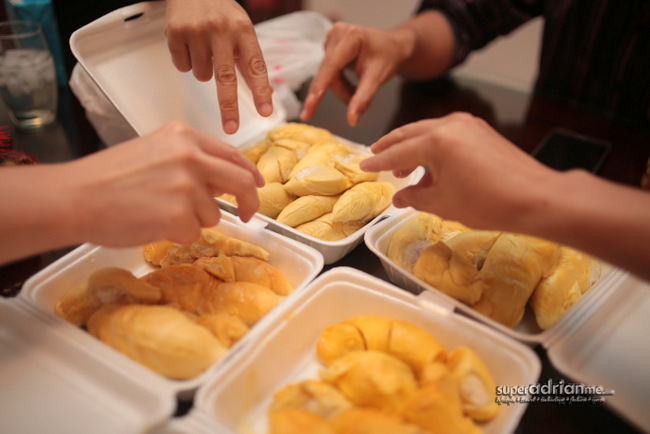 It's time to #GrabDurian this weekend.
GrabTaxi App users can order a box of freshly-packed Mao Shan Wang via the app from 2pm to 9pm for S$10 and have it delivered islandwide through a special GrabCar durian fleet on 1 and 2 August. Remember to select the durian fleet icon in the GrabTaxi app and key in "GRABDURIAN" in the promo code field. You can pay by cash (notes smaller than S$50 accepted but exact change preferred) or GrabPay (card payment via GrabTaxi app).
Each box contains the fleshy Mao Shan Wang fruit from a whole durian of at least 1.5kg. You are limited to only one order of durians and you have to do it early because of limited availability.
GrabTaxi held a durian feast for its drivers last month and the GrabDurian initiative is a result of Grabbers voicing their support for the durian feast.
Grabbers are encouraged to share their experience by uploading images of their order and hastagging #GrabDurian #MaoShanWang #BaoJiak on social media.