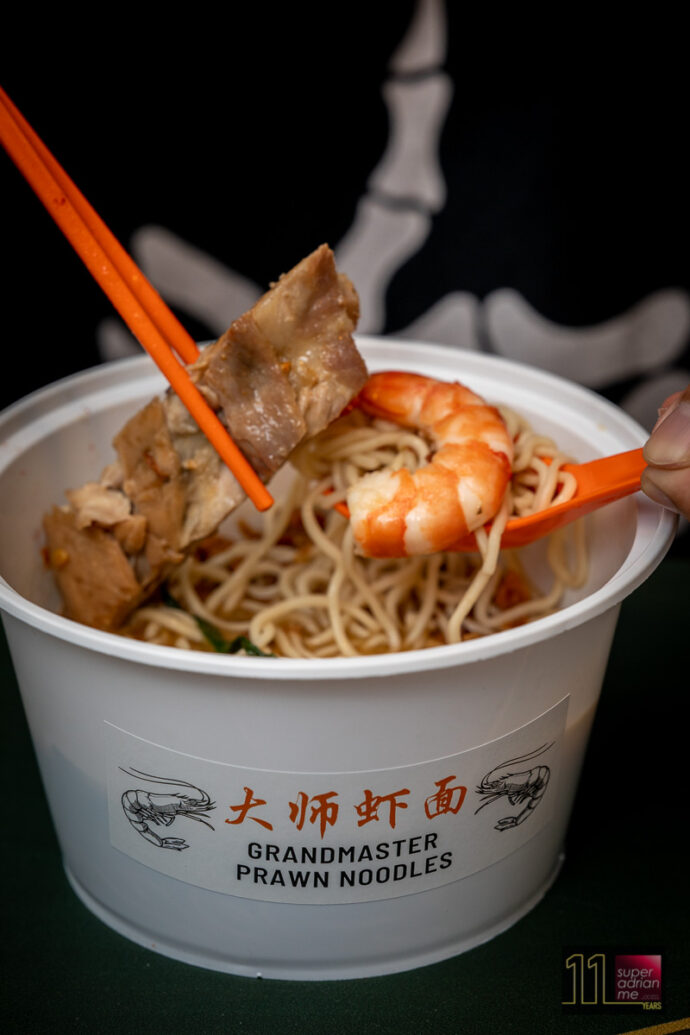 Grandmaster Prawn Noodles is offering delivery of its premium prawn noodles. The home based business is only available from its Instagram page with orders of no more than 40 bowls each release. Their Instagram page indicates deliveries on Wednesdays and Saturdays.
Pork rib, prawns, kang kong and a generous portion of fish cake are added on top of yellow noodles. Everything seems bigger here. Fresh Tiger prawns are procured directly from the fisheries. Only the best are selected during the peeling process. The pork ribs are slow-braised for many hours to ensure they are soft and succulent.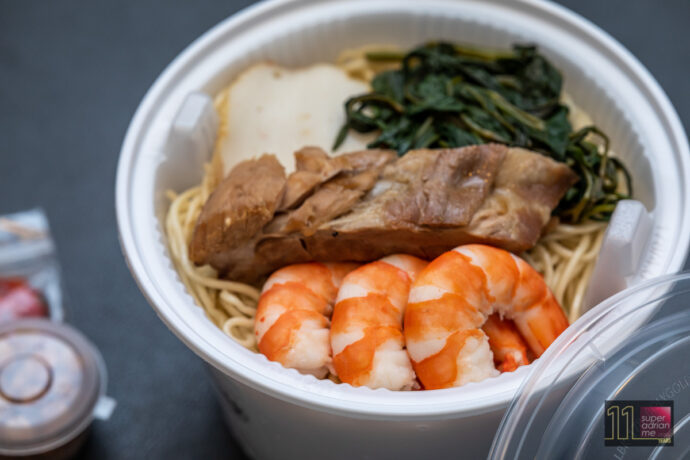 The broth is packed in a separate ziplock bag at the lower portion of the container so you can heat it up and then add the noodles and ingredients when you are ready to eat. The recipe involves slow boiling the broth over three days so that the flavours of the prawn heads and pork bones are released and thickened to give this dish its full flavours. Add the separately packed Shallots, pork lard, chilli powder and cut red chilli to your noodles and mix well for full enjoyment.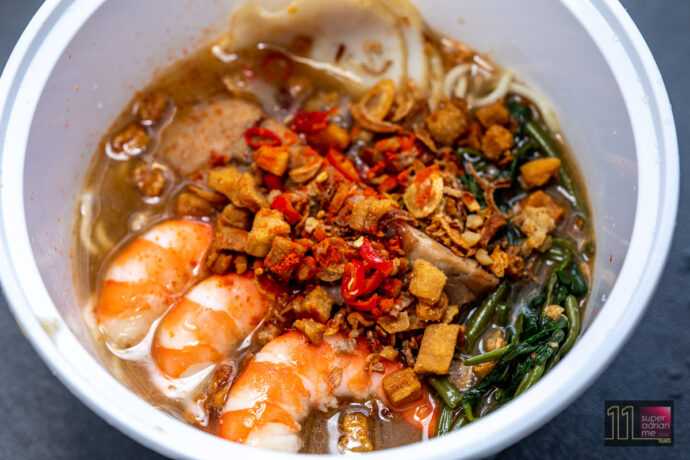 Each serving of prawn noodles is priced at S$20. There is a minimum order of two servings. There is also a separate delivery charge of S$12.