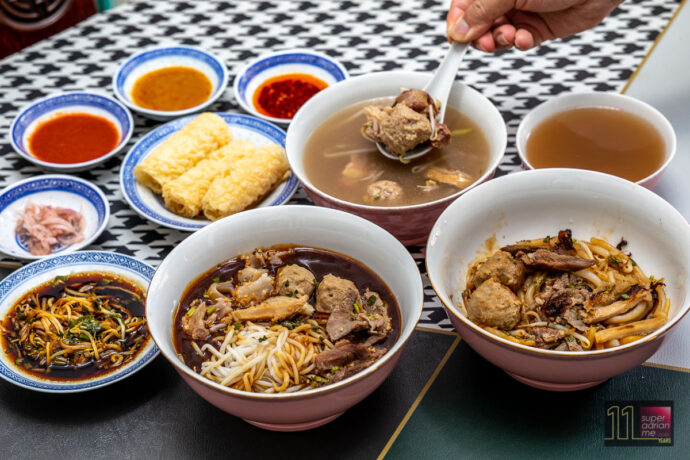 I get my cravings for beef noodles occasionally and I've been wanting to try Horiginal Beef Noodles for a while. So when we were sent a variety of the beef noodle specialist's dishes to try earlier this week, I was absolutely delighted.
Different beef parts that accompany a variety of noodles are available for delivery on Horiginal Beef Noodle's website. You can choose from Kway Teow, Thick Rice Vermicelli or Mee Tai Bak and the noodles are available in soup, gravy or dry.
We got to try the Gravy Beef Brisket Noodle, Dry Stir Beef Brisket Noodle and the Power Mix Oxtail Beef Mix Soup from the outlet at 204 Bedok North Street 12.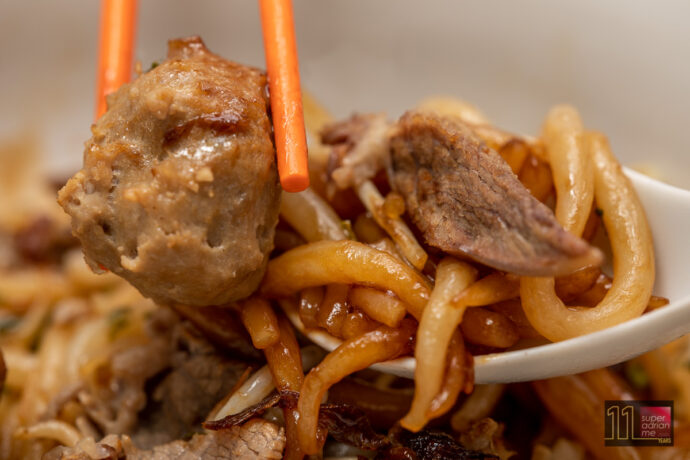 Springy Mee Tai Bak is stirred with beef brisket and beef ball in a piquant sauce. This dry version and choice of mee tai bak as the carbohydrate base, in my opinion, is a match made in heaven.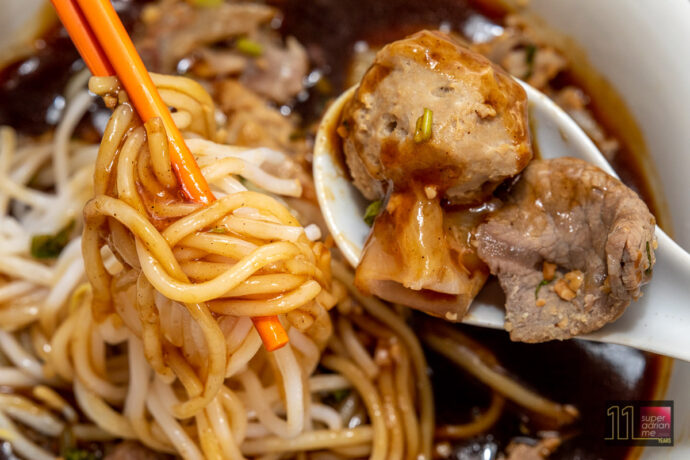 Tender chunks of Beef Brisket with Thick Rice Vermicelli is soaked in a thick Gravy that has been prepared for 10 hours overnight. Give the bowl of ingredients a good toss. Let all the rich goodness mix well and soak up the full flavours from the gravy and then let the first bite slide down your throat.
The broth is made with beef, aromatics and herbs. No wonder every mouthful is so enjoyable. I even ordered more a few days later. Perhaps it was all these photos and thinking about the flavours that made me crave for more.
The accompanying chilli and sauces that go with your noodles include a shrimp cincalok with chunks of onions with lime, galangal chilli, that chilli flakes, chilli padi with soy sauce.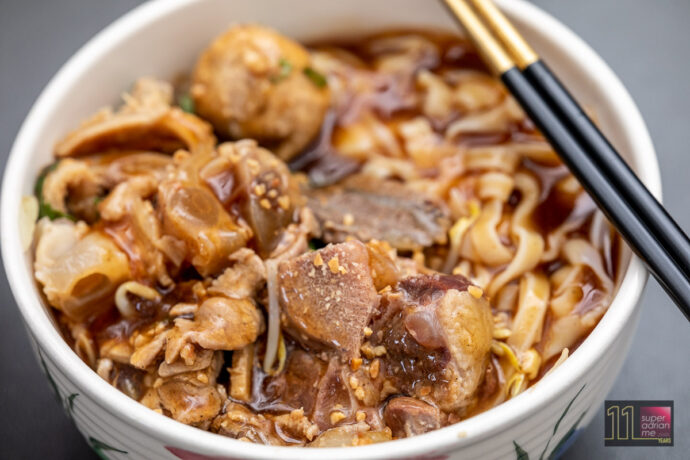 And if you still can't decide what to order, just go for the full works with the Premium Mixed Noodles with Oxtail.
Horiginal Beef Noodle has three outlets at 204 Bedok North Street 12, 739 Bedok Reservoir Road and 261 Waterloo Street.