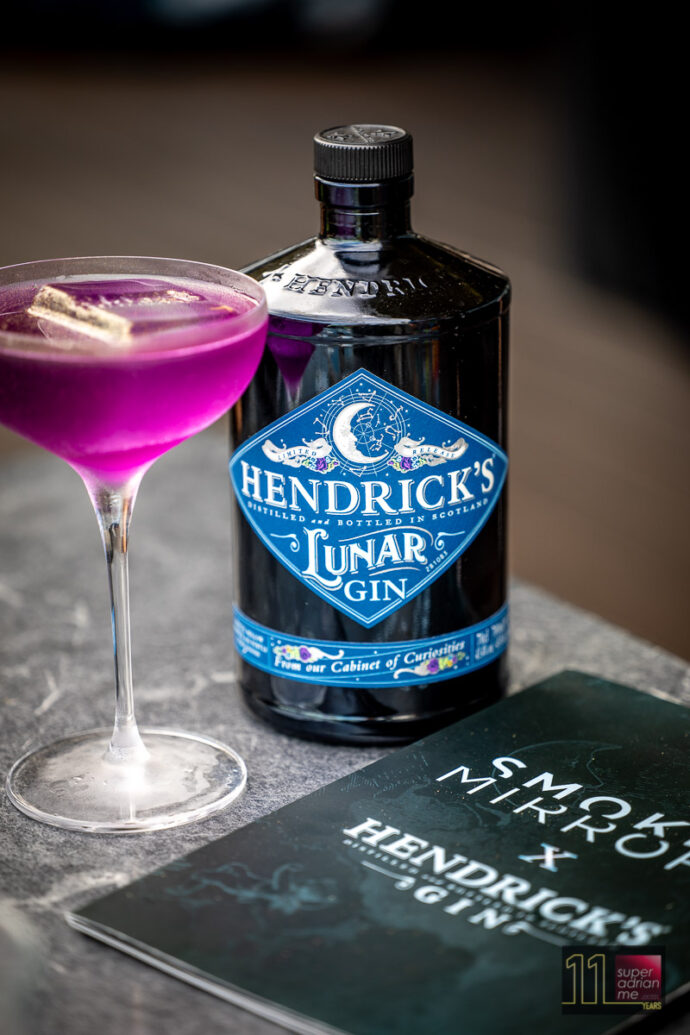 Hendrick's Lunar Gin is a small-batch, limited release gin from the oddities in the Cabinet of Curiosities at the Hendrick's Gin Palace. It was conceived beneath the celestial light of the moon and yields an alluring complexity. This is the second release from Hendrick's Gin 's Master Distiller, Ms Lesley Gracie's Cabinet of Curiosities at the Hendrick's Gin Palace.
"It's a feeling. That feeling when it's a real dark, calm night, there's a clear sky and the stars are out. I like that feeling and wanted to bottle that sensation of sharing stories under the stars. In the still of the night, you can get all sorts of smells – there are certain flowers that only release their scent under the light of the moon. There is a peculiar sensory attachment to scents at night. Your body doesn't react to aromas in the same way as during daylight. The darkness changes things, including how you respond to those around you, everything feels different at night."

Master Distiller, Ms Lesley Gracie
Enjoy Hendrick's Lunar Gin at Participating Bars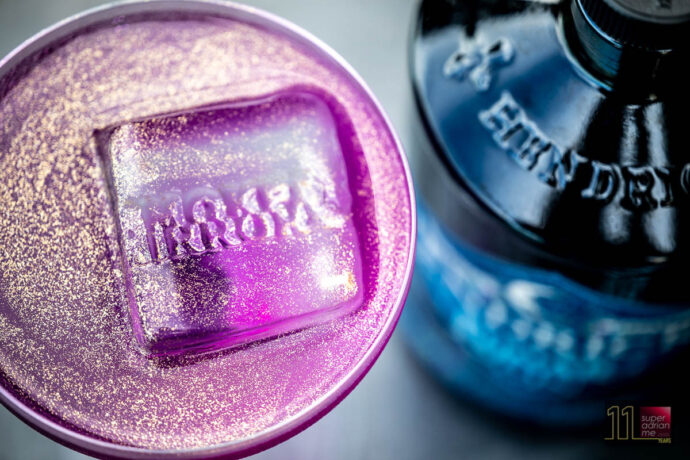 This is best enjoyed in refreshing sundowners and delectable nightcaps. Hendrick's Gin has partnered with selected bars to bring a series of experiences. Smoke & Mirrors is offering three specially created Hendrick's Lunar Gin cocktails until 29 January 2022.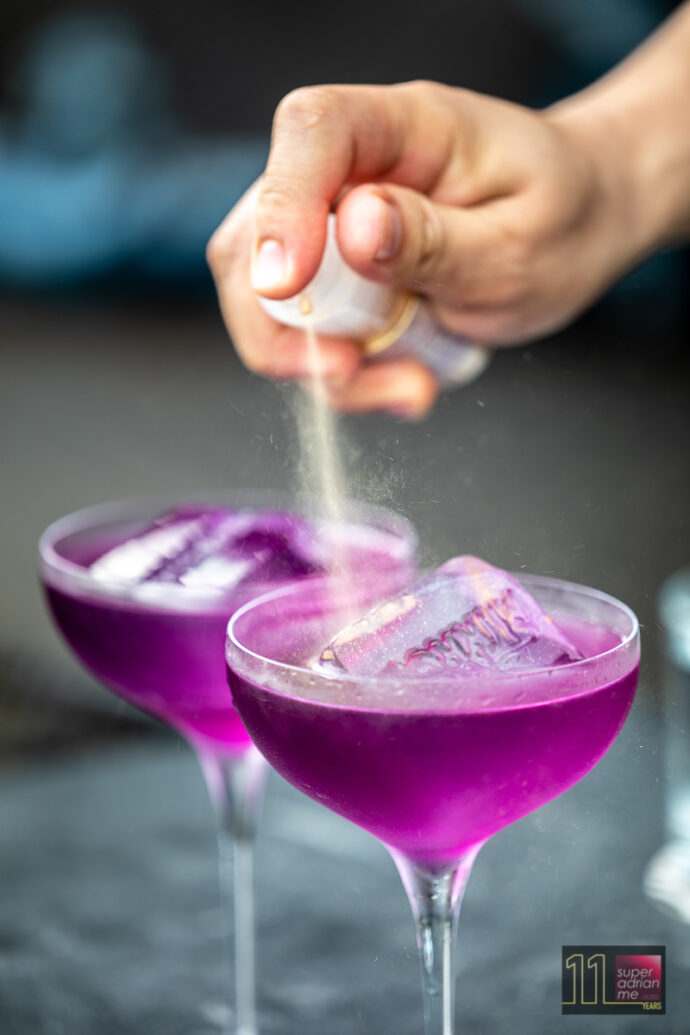 Wee Siong has created the Lunar Pixie with Hendrick's Lunar Gin, lychee-coconut & wolf berry cordial and orange bitters. It stands out because it is purple and gold is sprayed to finish when it is served at your table. Edu Zamora's Elixir of Legolas features Hendrick's Lunar Gin, bergamot liqueur, cardamom cordial and peach soda. A rice paper moon is added to the top of the cocktail, befitting of the moon bathing campaign. And Mel Chavez's Harvest Moon features Hendrick's Lunar Gin, cynar, lime, grapefruit, egg white and prosecco. A chewy crescent moon gummy is added to give some colour to the clear cocktail.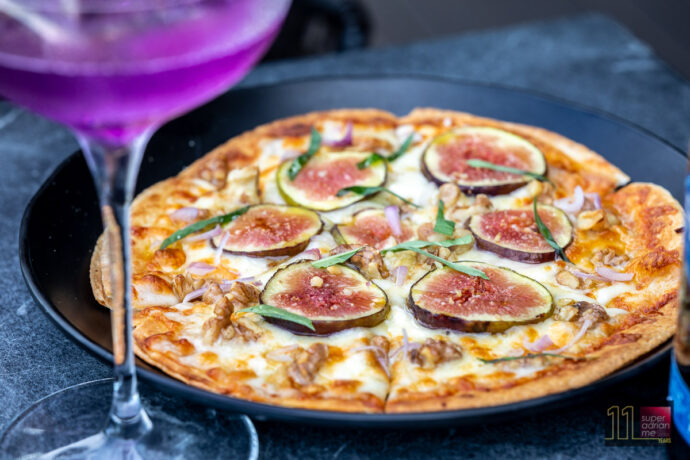 A food menu of three dishes is also available during the same period. The La Luna Pizza is a thin-crust round tortilla pizza. The kitchen adds figs, walnuts, shallots, mozzarella as toppings and and then drizzles them with olive oil. Absolutely addictive. There is also the Golden Tater Tots. Potato hash orbs are filled with cheddar then deep-fried. In the mood for dessert? Then get the Crescent Flan, an orange an vanilla custard topped with caramel sauce.
Have all three cocktails in the same night and you can redeem a limited edition moon bathing kit while stocks last. The kit contains a moon bathing balm, moon bathing mat and moon goggles in a Hendrick's Lunar Gin Tote Bag.
Where to Get Hendrick's Lunar Gin?
You can also purchase Hendrick's Lunar Gin at Cold Storage, GetIt, Grab, iShopChangi, NTUC FairPrice, RedMart, Alcohol Delivery, 1855, Foodpanda amongst others. Or make a Lunar & Tonic, Starry Old Fashioned and Moonlight Buck with special cocktail bundles from Cellarbration, Lazada and Shopee.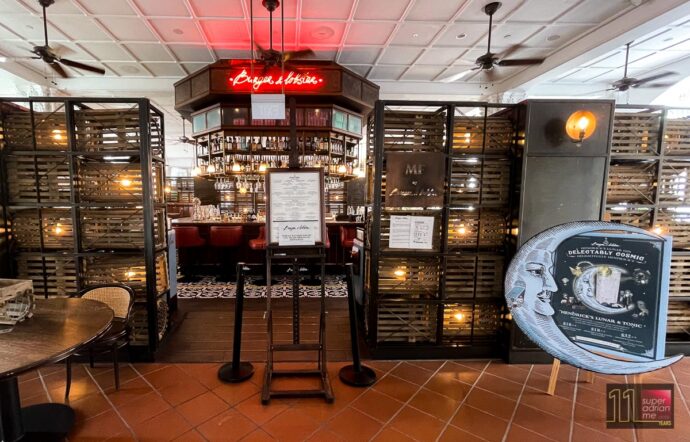 Other participating bars include [email protected] Capitol, Birds of A Feather, Burger & Lobster at Jewel and Raffles, Featherblade, Gattopardo, Jekyll & Hyde, Rumours Beach Club, Tess Bar amongst others.
"Hendrick's Lunar Gin is crafted for the curious night owl. Its intriguing combination of deep floral notes and rich warming spices make it an excellent sipper for watching the moonrise and for unhurried evenings spent basking under the cool, calm light of the moon."

Charmaine Thio, Southeast Asia Brand Ambassador for Hendrick's Gin