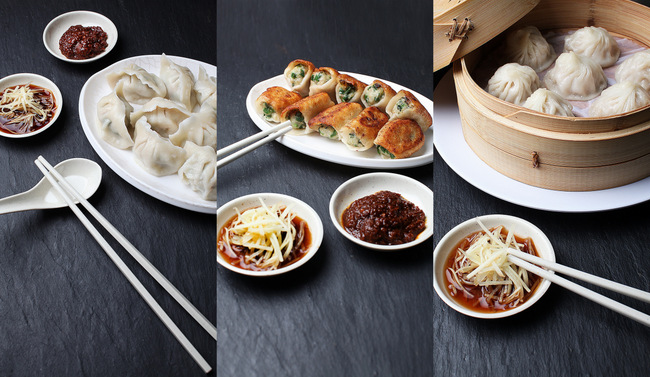 In November last year, traditional Chinese restaurant Jing Hua opened its third outlet at Palais Renaissance. It is also the brand's 25th anniversary.
I was quite surprised with the location as one does not think to find a traditional Chinese restaurant in Palais Renaissance. The restaurant was established in 1989 along Neil road and it is currently being helmed by second-generation owners.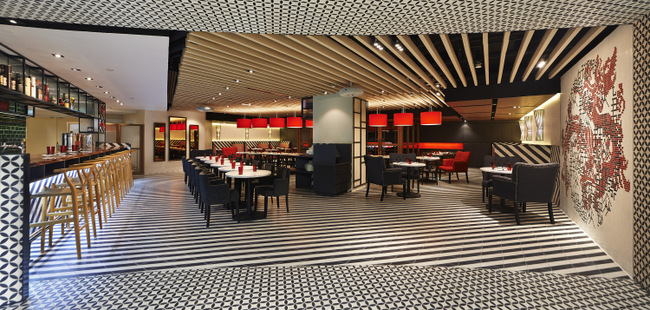 Serving comforting and familiar dishes, Jing Hua honours its humble heritage and roots. In its new modern style decor at the Palais Renaissance the juxtaposition of tradition and modernity comes to ahead with a younger office crowd.
To tantalise the younger crowd, Jing Hua has added new items to the menu such as Black Pepper Beef Soup Dumplings (SG$5.50) and the Green Tea Red Bean Steamed Dumplings (SG$4.50 for four). Being of the "younger crowd" I did like the new items quite a bit. The Black Pepper Beef Soup Dumplings, a.k.a xiaolongbaos were piping hot and savoury, it wasn't as peppery as expected but the beefy broth hit all the right spots.
If you are a fan of potstickers you will like the Pan Fried Mixed Seafood and Pork Dumplings (SG$6.50 for six), the light wrappings are crisp and chewy and the scent of chives in the meat mix within added to the fragrance. They are also bite-size so you can pop the whole thing into your mouth in one go!
They also serve traditional desserts such as the Sweet Osmanthus Flower Rice Ball Soup (SG$4) which is essential tangyuan with peanut, sesame and red bean fillings in a syrupy osmanthus soup, and the Crispy Red Bean Pancake (SG$10.50).
I must say the Crispy Red Bean Pancake is one of the best I've had in Singapore, the paste is homemade and rich while the skin is crisp and fresh as the dish is deep fried and made to order. Do share the love with this dish as it is quite large.
Pop by Jing Hua for a touch of tradition.
Palais Renaissance, 390 Orchard Road #B1-04/05, Singapore 238871
About the Writer

Cleo Patra is a massive foodie with an appetite for life to match. She travels around the world for the sole purpose of eating and then, showing off on social media.