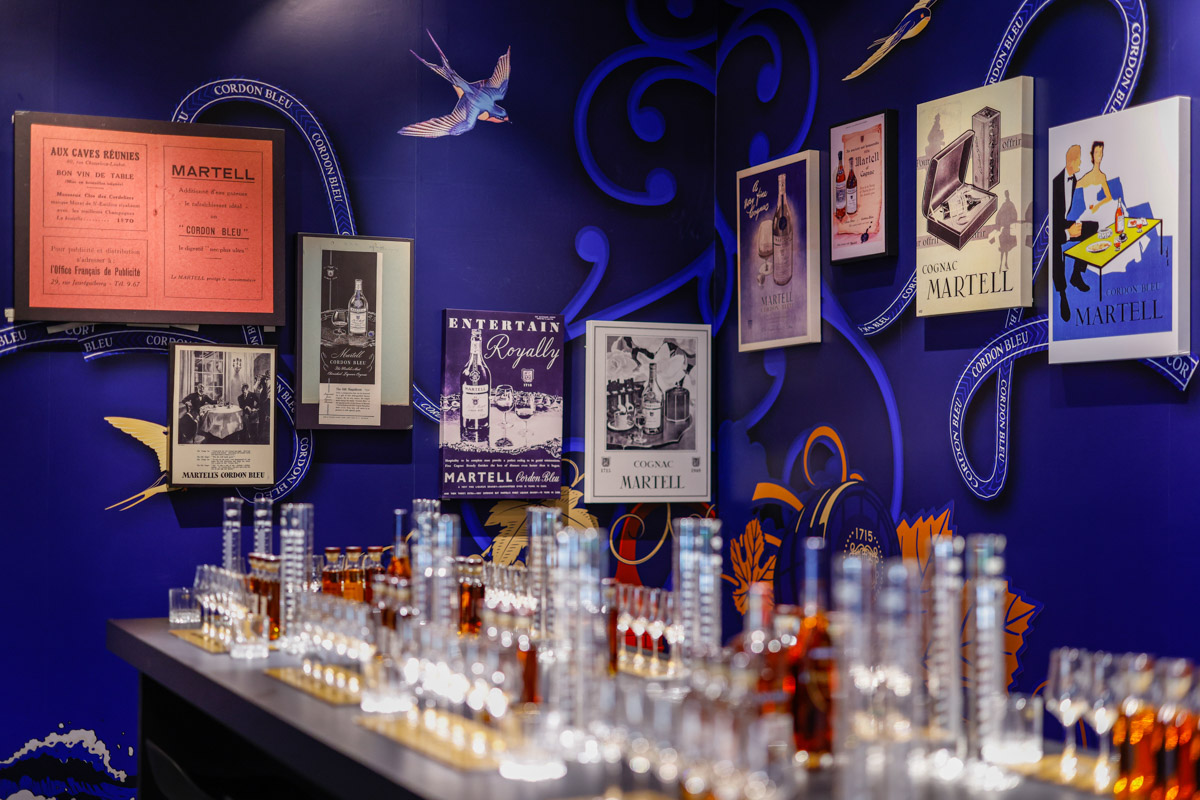 Maison Martell presents L'Atelier Martell, a pop up at #01-01 Scotts Square from 3 April to 29 May 2022 from 11 am to 10 pm daily giving guests an experience of Martell's spirit of creation, blending and tasting. Admission is free. Book a slot for your visit at http://mar.tl/lateliermartellsg.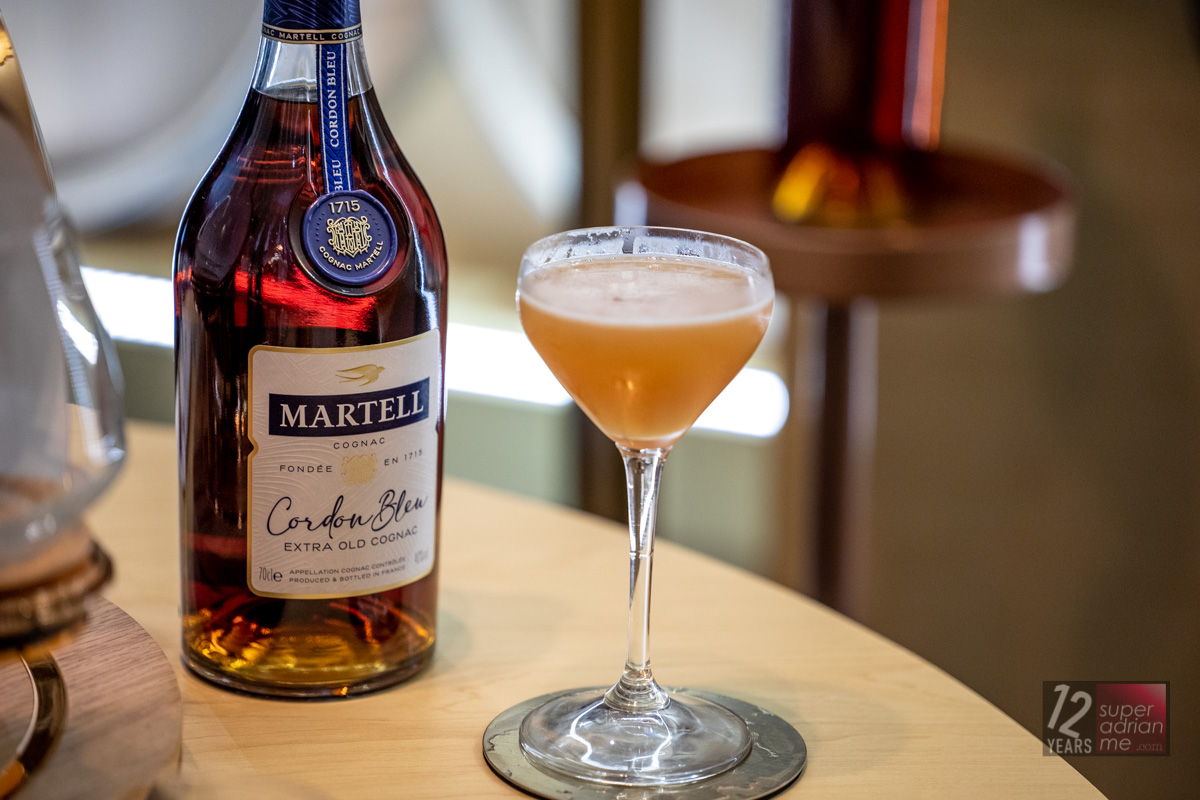 Cocktails starting from S$18 are available when you visit the Bar of Swifts here. Enjoy specially created cocktails at the bar.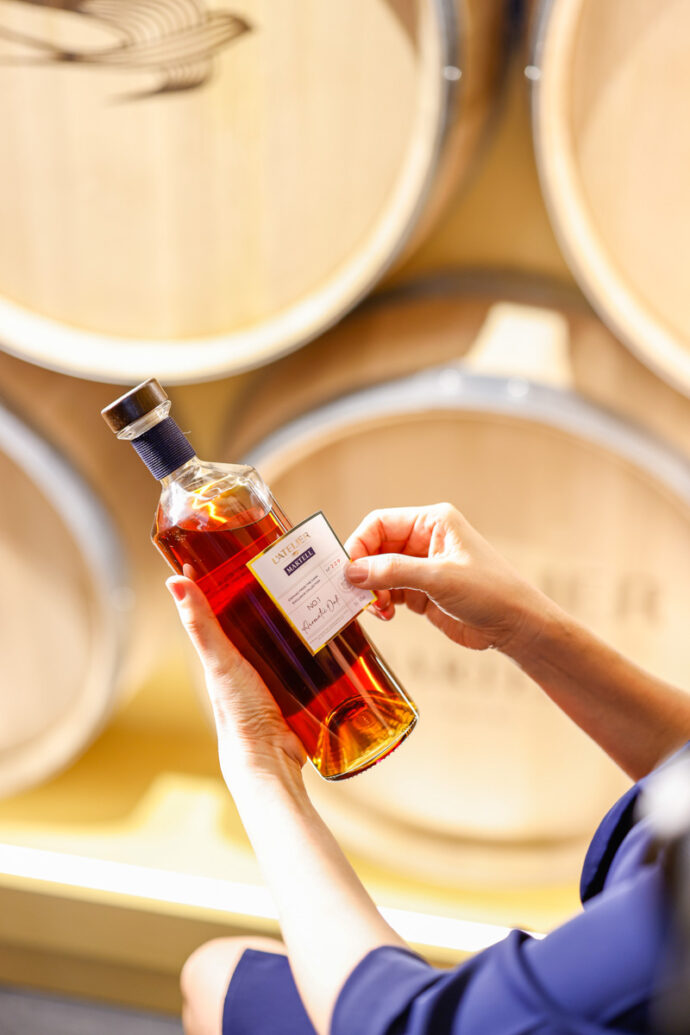 The Cognac from the Cask experience allows guests to fill their own montre sampling bottle directly from an authentic oak barrel shipped from Cognac containing a VSOP blended exclusively for L'Atelier Martell. The bottle comes with a personalised label. There are only 300 bottles with each 70cl bottle priced from S$128, each with a bottle number. Top up an additional S$60 to choose special bottle numbers consisting of the lucky number '8'.
Cognac tasting masterclasses priced at S$50 per person for three signature blends of Martell VSOP, Martell Noblige and Martell Cordon Bleu will be conducted by brand ambassadors.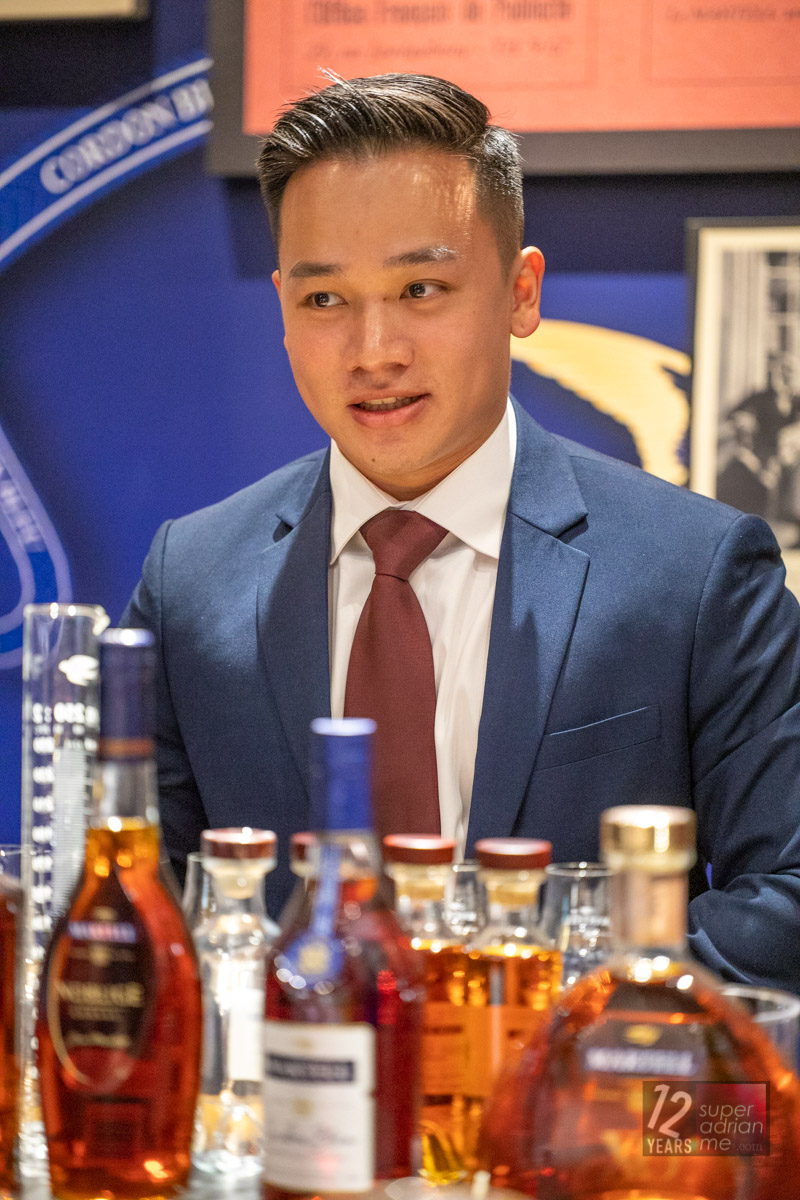 There is also a VSOP Blending masterclass at S$100 per person. Create your own blend of cognac and take home a personalised montre. An XO blending masterclass led by Martell Singapore Brand Ambassador Alson Tian who was previously from Manhattan Bar, is also available exclusively for members of Pernod Ricard's Le Cercle programme and selected partners. at S$200 per person.
The new Martell VSOP bottles feature an all-new design leveraging The Swift as a key feature. Other limited edition bottles such as the Martell Cordon Bleu 2021 Limited Edition 1L Bottle (S$348 per bottle), Martell VSOP Special Edition by Jacky Tsai (S$130 per bottle) and Martell Noblige Singapore City Limited Edition (Pre-order at S$208 per bottle) are also available.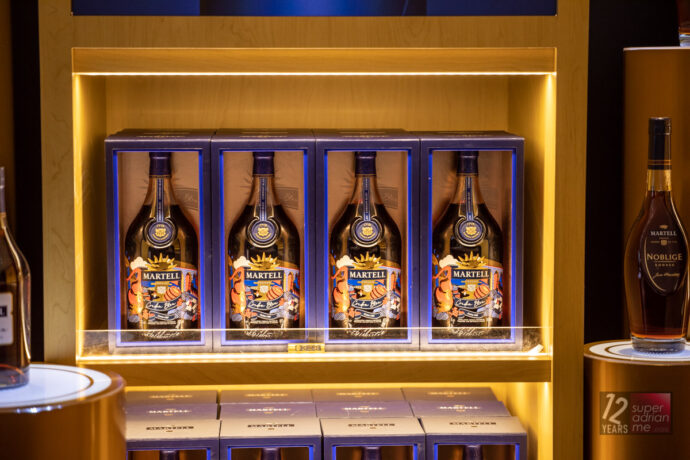 At L'Atelier Martell, you can get a bottle of Martell Cordon Bleu Special Edition Bottle at S$338 per bottle and also get it engraved with exclusive motifs, names or personal messages.
110 Years of Martell Cordon Bleu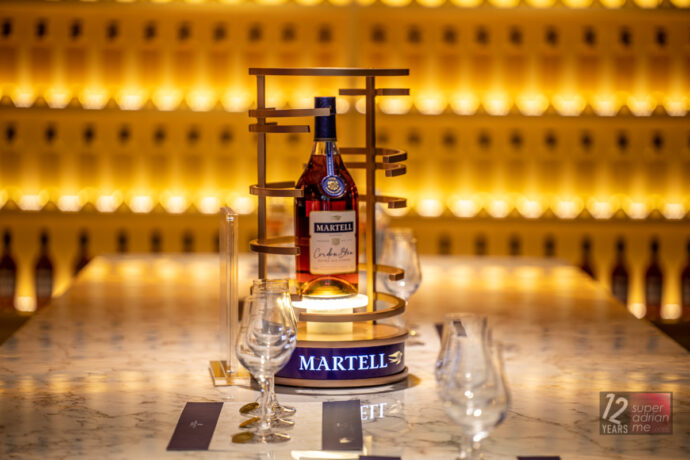 Martell Cordon Bleu turns 110 years old this year with a new package design and a relaunch campaign. A new elegantly contemporary bottle shape features the swift emblem of Maison Martell which also appears as a contemporary, abstract pattern on the box. The historic seal of the Martell family and eponymous blue ribbon have also been carefully revamped with added texture and vibrancy. The punt in the base of the bottle has been redesigned with an accentuated curve. Its name is printed in handwritten letters on the label to emphasise the cognac's unique character and personal bond with the drinker.
The Soar Beyond the Expected campaign features a short film by award-winning director Wing Shya, Edouard Martell played by French actor Vincent Cassel alongside Hong Kong actor Tony Leung to personify the spirit of expanding one's horizons. The campaign is aimed at purpose-driven millennials who break conventions as they take flight towards higher levels of success.