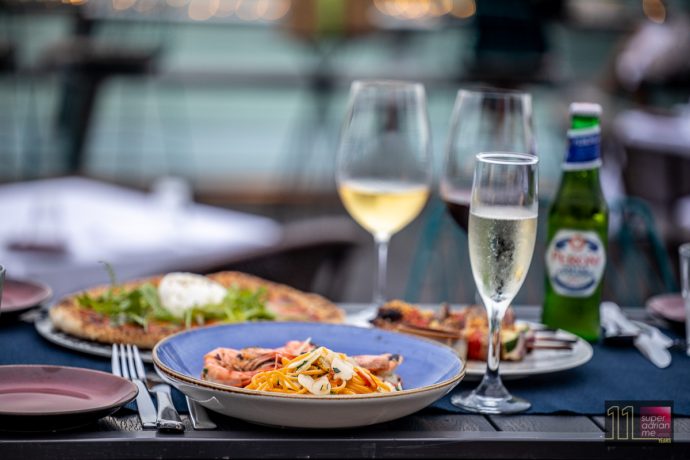 Monti at 1-Pavillion has launched No Strings Attached on 1 March 2021. You can now enjoy a two-hour free flow package. That means you can enjoy red and white wines, Prosecco, selected spirits as well as beers. Have pre-dinner drinks from 5 pm to 7 pm or enjoy the sunset sitting from 7 pm to 9 pm.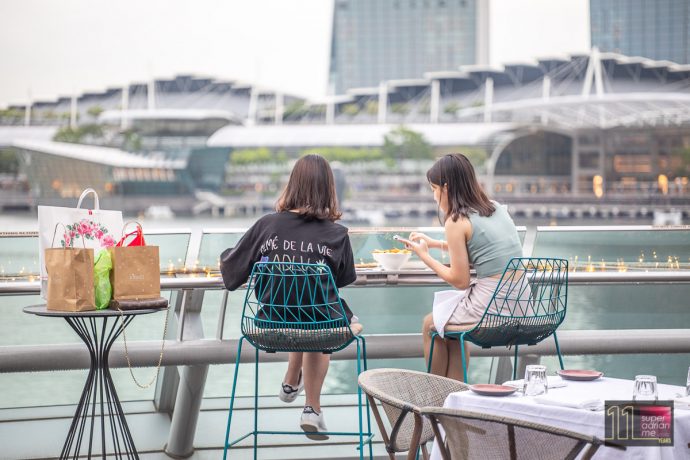 Sit at the rooftop-bar or the new Floating Pier and enjoy the views of the Marina Bay. Evenings can be cooling and windy and sunsets can be beautiful.
No Strings Attached is priced at S$58++ from Sundays through Thursdays and S$68++ on Fridays and Saturdays.
Monti will also be rolling out new tapas menu items. There is a Deep-Fried Breaded Wing & Drumlet that comes with five pieces of chicken with dips. The Fried Caprese is a perfectly browned tantalising combination of mozzarella with anchovy and olive tapenade on slices of white bread, accompanied with tomato, basil and topped with lime and sriracha sauce. You can also enjoy the BBQ Iberico Pork Skewers in Port Wine Glaze with Salsa Verde.