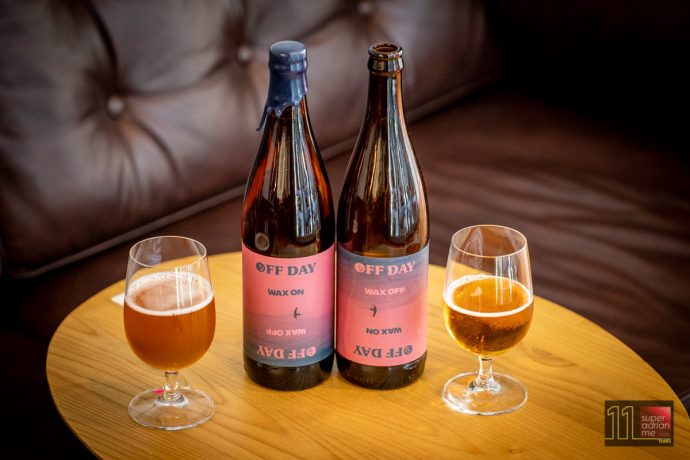 Off Day Beer Company has launched Singapore's first whisky barrel-aged beer today. The Singapore brewery introduces Wax on, Wax off. The base beer is a Belgian Tripel that has a bouquet of malty-sweet pomme fruit married to a dash of peppery spice with a gentle warming finish. This profile resembles the Speyside single malt whisky that was previously held within the barrel. The barrel-aged Tripel takes on a smooth hit of creamy vanilla, Halvah-like nuttiness, ripe plums and apricots.
Off Day Beer Company has partnered M&E Drinks and Porcine Partners for this project. M&E Drinks is a Singapore-based independent bottler consisting of a husband and wife team.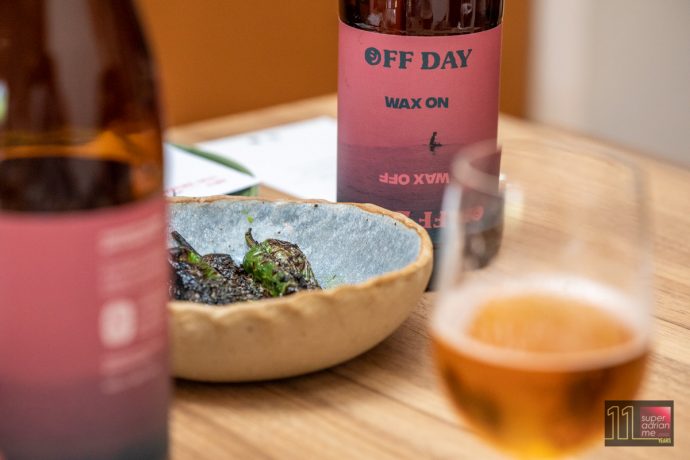 Wax Off is the 9% ABV Belgian Tripel. Wax On is the 9% ABV Scotch BA Tripel.
Both beers are available side by side at three select bars from launch day. They include Good Luck Beerhouse, Orh Gao Taproom and Smith Street Taps. Bottles will be available at speciality bottle shops islandwide.
On 23 April 2021, the 640ml bomber bottle of both Wax Off and Wax On will be available at offdaybeer.com, Beer Force, craftbeersg.com, Freehouse, Hop Shop, Sixteen Ounces Craft Beer Bistro and Temple Cellars amongst others.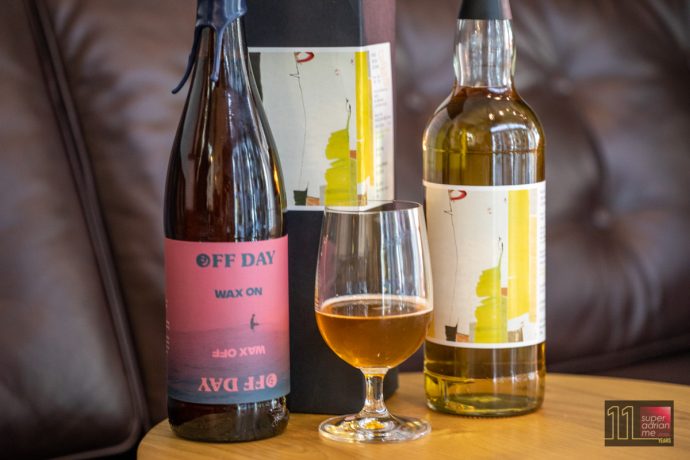 Consumers of both beers will also receive a complimentary pour of M&E Drinks 11YO Glen Moray (56.3% ABV), the whisky that formerly occupied the cask used in this project. You can experience a tasty and educational "full-circle" boilermaker experience, and try the Scotch with both Wax Off and Wax Off to identify the impact the whisky has had in the ageing process. The complimentary Scotch pour is available on a first-come-first-serve basis, whilst stocks last.
Enjoy S$15 off a bottle of the M&E Drinks 11YO Glen Moray (56.3% ABV). Remember to enter the promotion code "OFFDAYME".