Enjoy two glasses of Gin & Tonic with seafood appetisers of lobsters, snow crabs and prawns on Fridays from 6 pm to 9 pm at MO Bar at Mandarin Oriental Singapore for just S$48++.
This is quite a happy hour you can spend with your friends at the bar that is known for its spirit forward quality cocktails, delectable afternoon teas, and a beautiful ambience to spend the night.
Select from a menu of Gin and Tonics featuring different Gin labels. A perfect way to try new gins paired with very fresh and sweet seafood.
This compliments the Wednesday Oysters & Champagne nights that offers a 90-minute free-flow R de Ruinart Champagne and selected signature cocktails at S$78++.
During the weekends, the weekend brunch is priced at S$98++ per person with an add on option of S$58++ per person for 2 hours of free flow champagne and selected 'Asia's 50 Best Bars' cocktails.
By the way, MO Bar is expected to launch Volume 3 of the cocktail menu this month.
Celebrate Day of the Dead with Brendon Khoo on 31 October 2020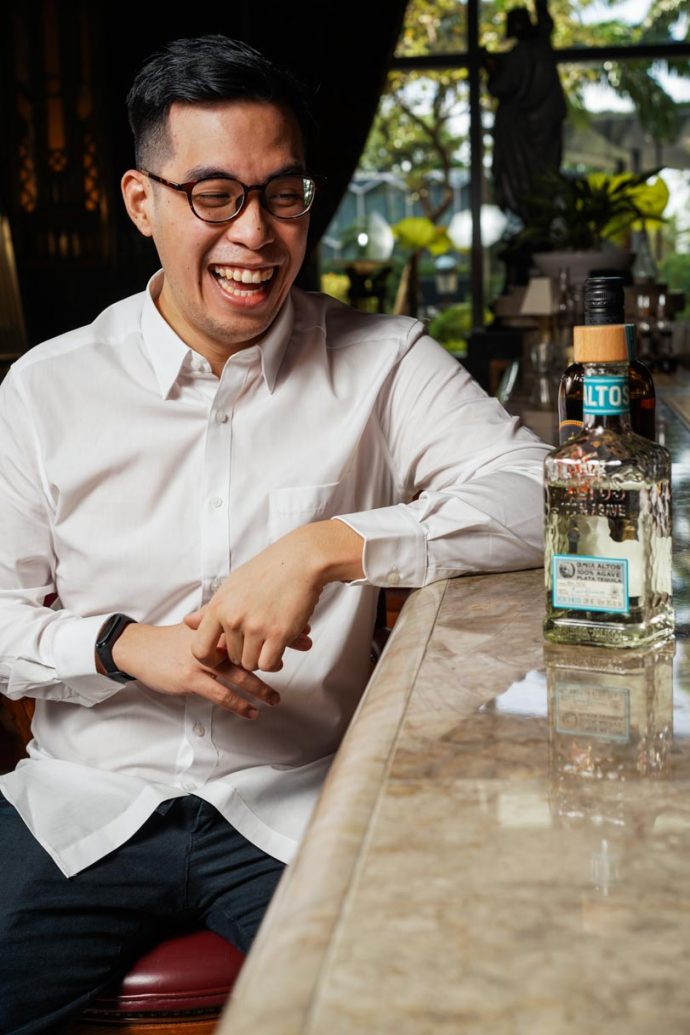 Celebrate the Day of the Dead at MO Bar with Brendon Khoo, the brand ambassador for Altos Tequila on 31 October 2020 from 7 to 10 pm at MO Bar. Three signature Altos Tequila cocktails will be available for one night at S$24++. The Altos Margarita Martini with Altos Reposado, Habanero and Verdita, the Altos Chamomile Paloma with Chamomile-infused Altos Blanco mixed with Grapefruit and Altos Hot & Cold with a serving of Pineapple Lavender, Coconut and Chocolate.