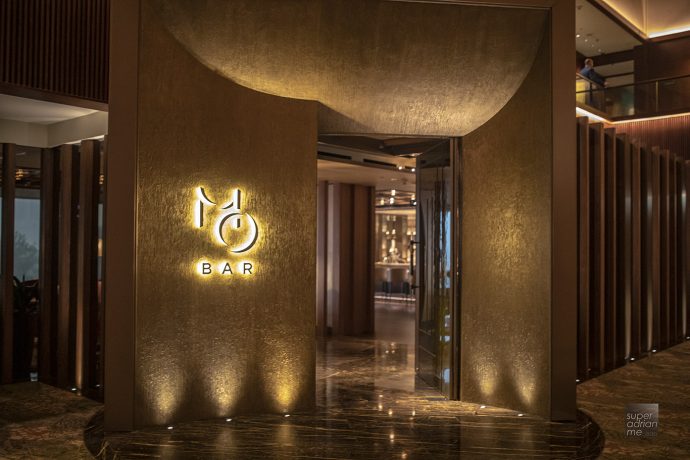 MO BAR at Mandarin Oriental, Singapore opened its doors in October this year after a massive transformation from what used to be Axis Bar and Lounge. Located at the fourth floor with floor-to-ceiling views of Singapore's iconic Marina Bay, MO Bar is a result of a collaboration with Proof & Company.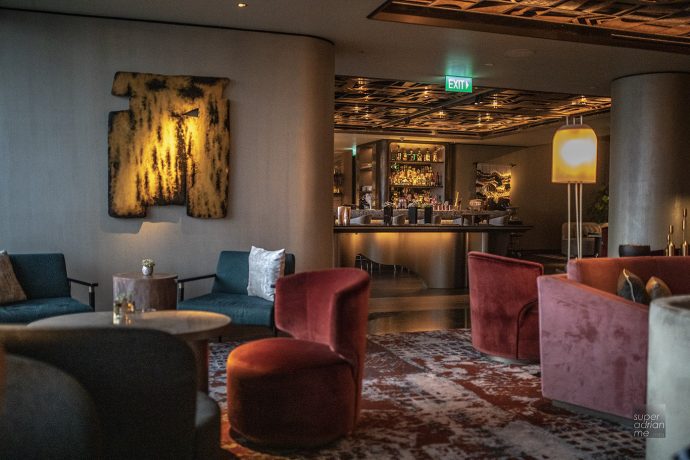 The Pacific Ocean inspired design of the bar was the work of Blueplate Studios by Wilson Associates.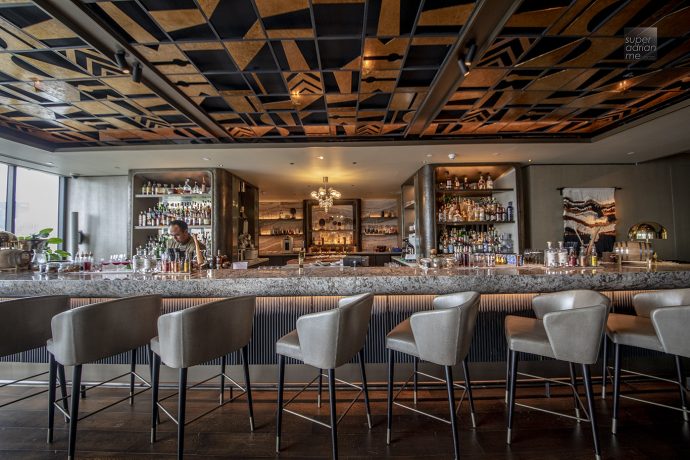 MO BAR continues the tradition of Afternoon Tea during the day and transforms into a cool bar with a plethora of spirit-forward cocktails when night falls. We understand that the Afternoon Tea menu gets changed every two months so that you can come back for more without getting tired of it.
Afternoon Tea at MO BAR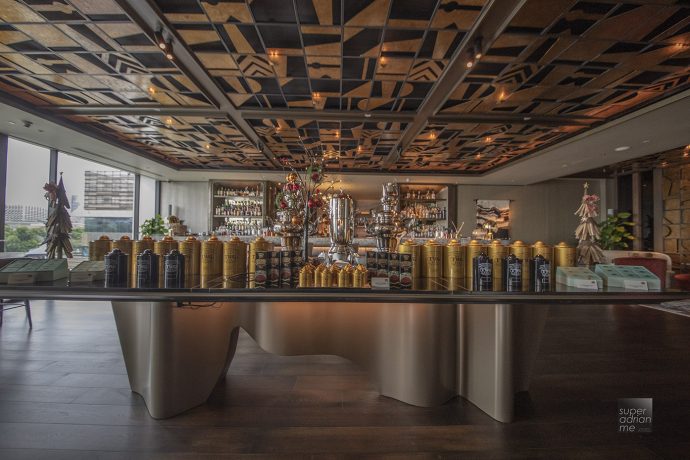 MO Bar offers an afternoon tea experience of savoury and sweet treats paired with TWG teas, cocktails or champagne. The moment you arrive, you are offered a cup of Mandarin Oriental, Singapore exclusive blend
Afternoon Tea in December 2018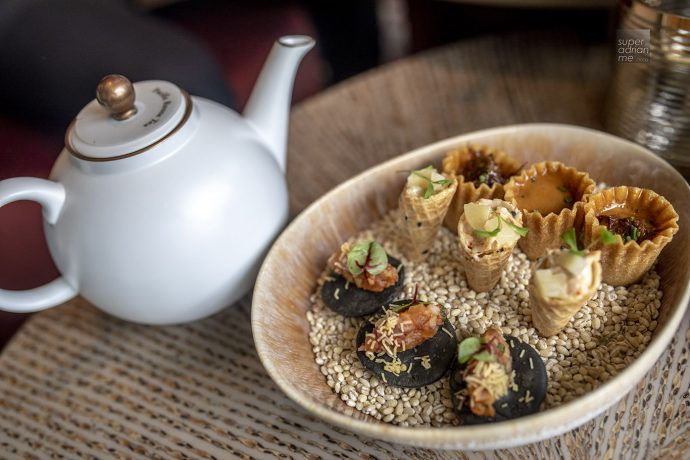 Enjoy savouries prepared by the chef. For the month of December, the menu starts off with berries infused tea jelly with cinnamon red fruit emulsion. After that, you are served bite-size portions of Wagyu short rib with red wine cabbage kueh pie tee; lobster and Asian pear in a mini cone & charcoal cracker topped with confit tomato and mint chutney.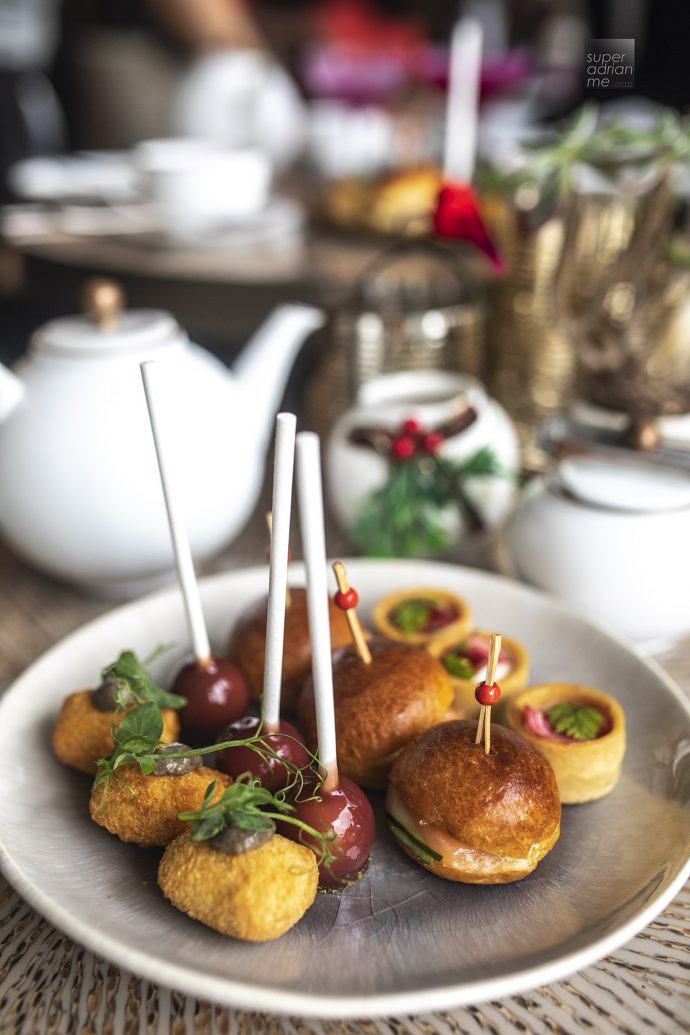 The next serving features a Balik salmon, cucumber and horseradish cream brioche; foie gras and pistachio lollipop; chicken croquet with porcini and micro cress and a beetroot tart with blue cheese and winter root vegetables.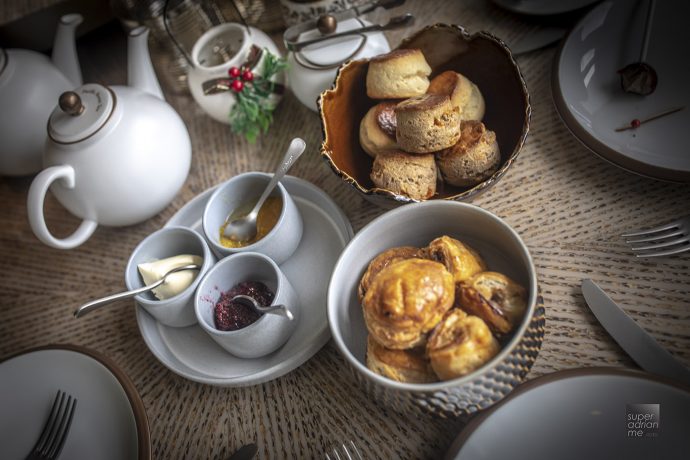 Served next are two scones – a ginger-spiced orange candied scone and another Madagascar vanilla scones that paired well with clotted cream and other jams. The more appetising looking plate was filled with Char siew turkey and cranberry pie and a chestnut, mushroom roll with red onion jam.
By this time, I was already quite full from perhaps too many cups of tea. Do not be fooled by the portions. It can get rather filling especially for afternoon tea.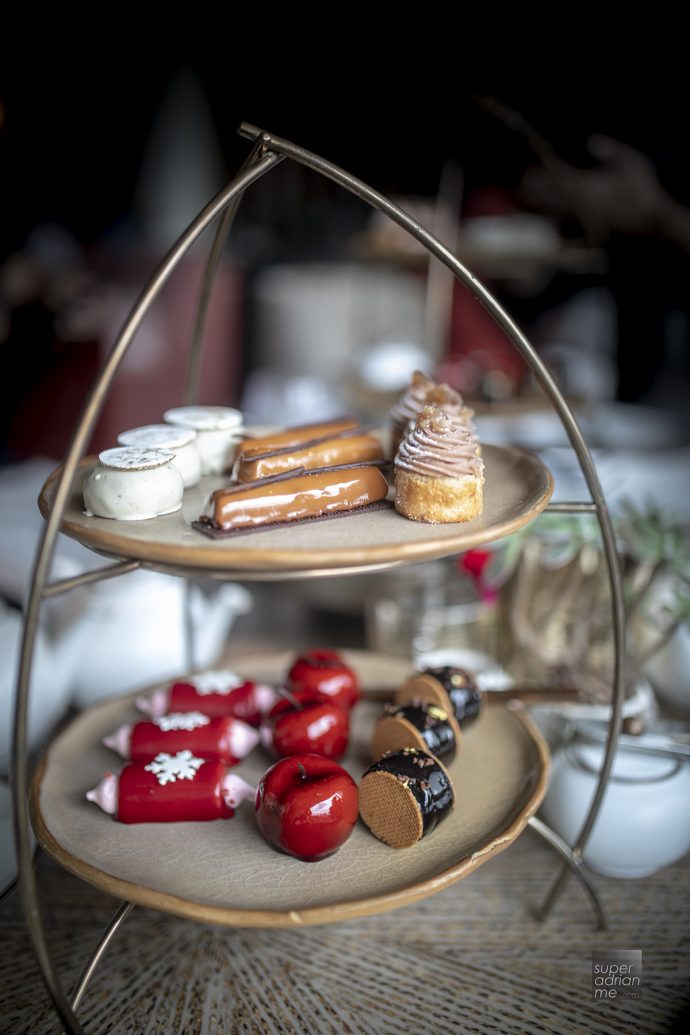 The Christmas Afternoon Tea set's tray of sweets feature Cinnamon cherry chocolate mousse, Pecan fragipane tart, Sengana strawberry roll, Christmas fruit cake spiced meringue, Christmas chocolate log cake & Chestnut Pain de Gênes with chantilly cream.
Cocktails at MO BAR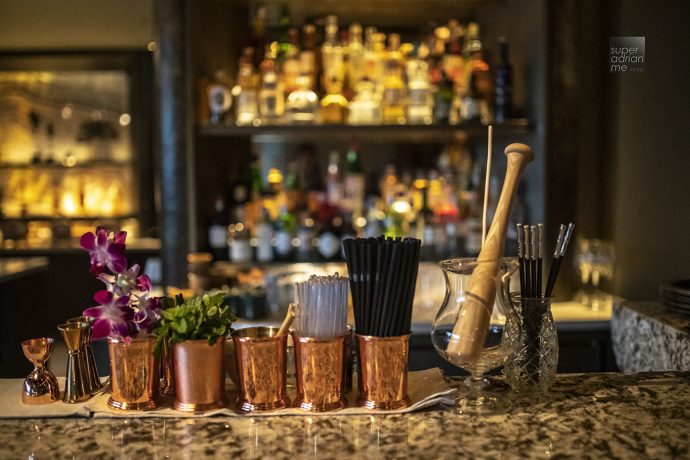 The drinks menu has been created by Michele Mariotti, the bar manager who has spent nine years bartending in London before relocating to Singapore to join the opening team at MO Bar. Michele enjoys experimenting with and serving new recipes and his all time favourite cocktail is the classic Negroni.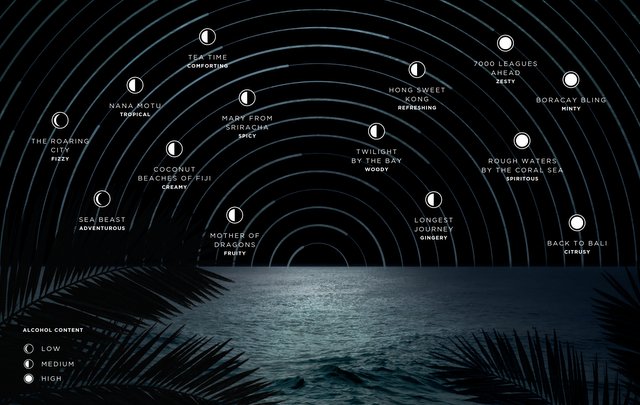 I like it that there is a constellation chart in the menu that describes the alcohol content of each cocktail as low, medium or high. If you cannot decide what to drink, then at least your starting point could jolly well be the alcoholic strength. After that you can decide what flavour you would like, be it fizzy, comforting, tropical, spicy, creamy, woody or gingery amongst others.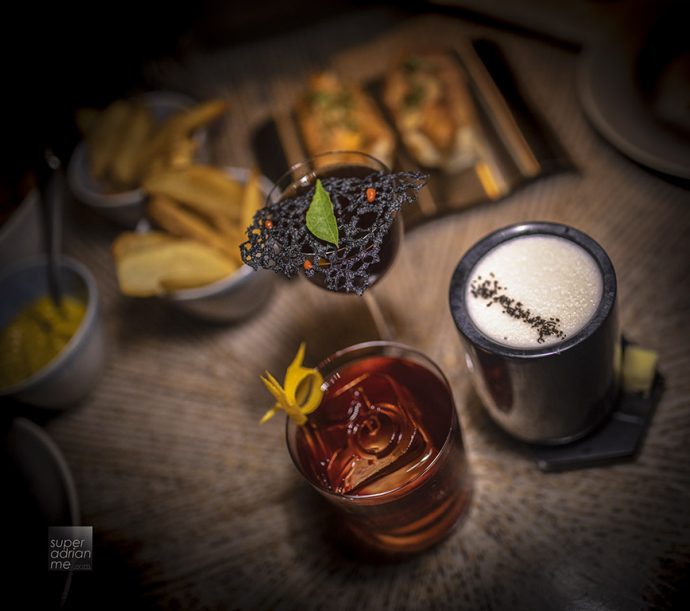 Michele has created 14 cocktails which are priced from S$24 to S$28. You can also order other classic cocktails here such as a good Negroni. The Coconut Beaches of Fiji (S$28) is a creamy cup of Dawa Pisco and carbonated coconut cream. The medium alcohol content cocktail brings you to the shores of Oceanarium where coconuts, lychees and frangipani grow in abundance. The Rough Waters by the Coral Sea (S$26) is a beautiful spirit forward glass of herb Cognac wine topped with an edible coral.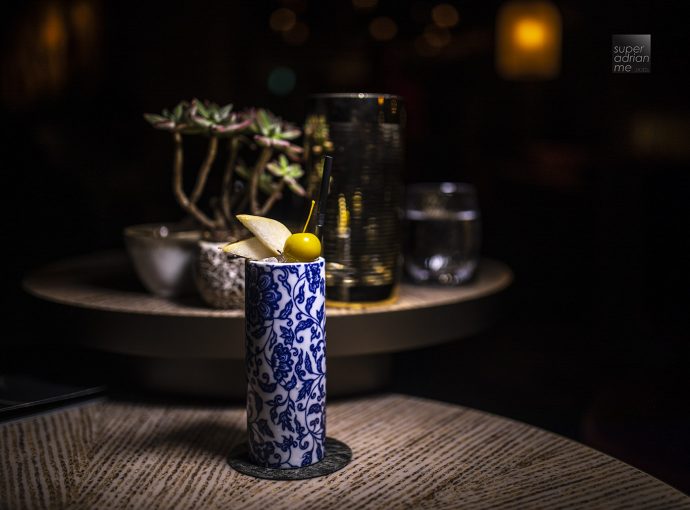 Hong Sweet Kong (S$28) is a concoction of carbonated scotch tea and Chinese Pear babies served in a tall cup with porcelain dark blue and white motifs. It is categorised as medium alcohol content and refreshing.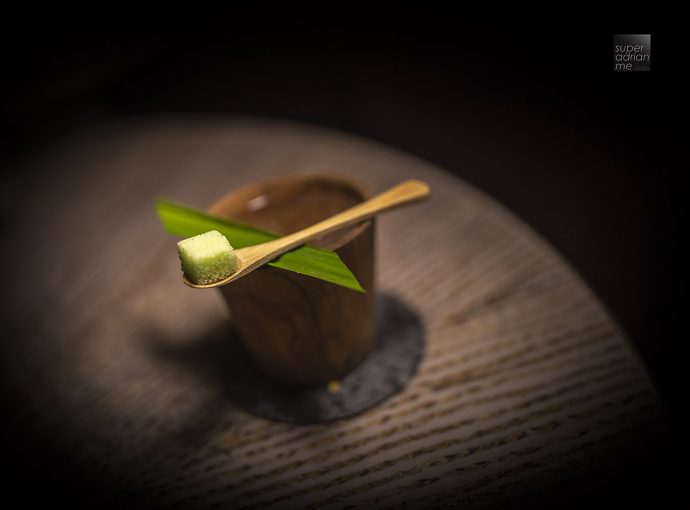 Back to Bali (S$26) is served in a wooden cup with a bite-sized sponge cake/ Back to Bali has a high alcoholic content and is citrusy.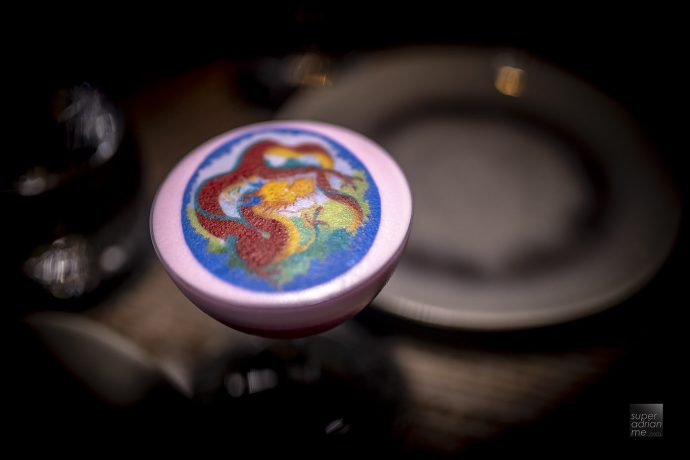 MO BAR's prettiest cocktail has to be Mother of Dragons, a concoction of strawberry aloe vera, red dragon fruit juice and cachaça. There is also a non-alcoholic version Dragons Tale (S$14).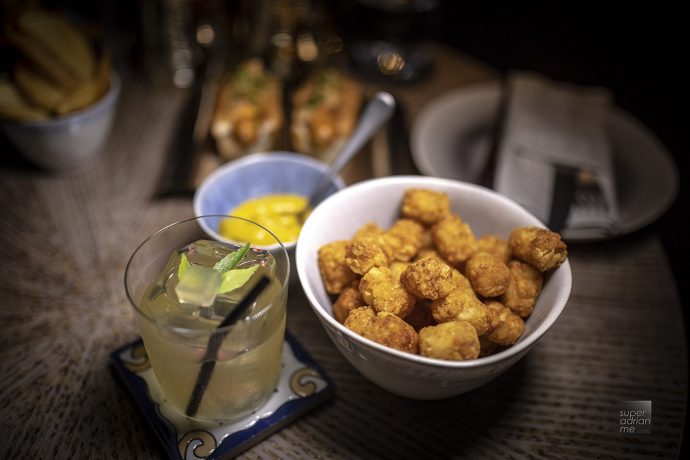 MO BAR offers a variety of bar food to go with your cocktails. If you need some carbs, the Galley Potatoes (S$16) are cooked till golden crispy and goes well with the curry mayo. The Roaring City (S$24) features sparkling pineapple apache and vermouth jelly.
MO BAR also has its own Pilsner priced at S$20. Other craft beers priced between S$20 to S$24 are also available. There is Sailors Ale, Hitachino Nest Yuzu Lager, Little Creatures IPA, Guinness Stout and LA Chouette Cider. A selection of bubbles, White and Red wines are also available.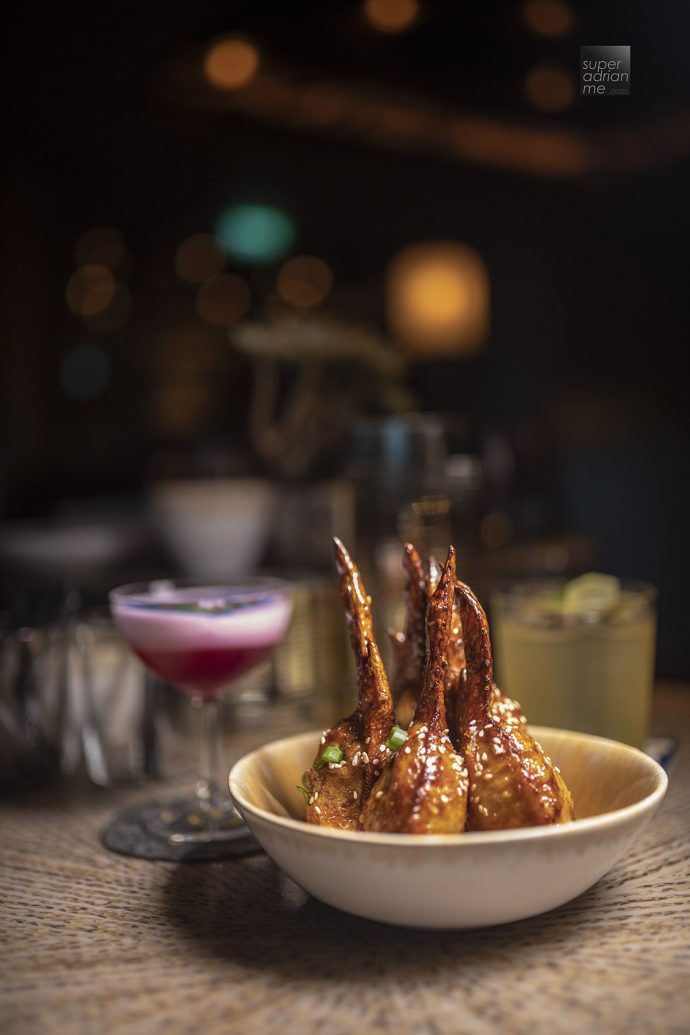 The Phoenix Wings (S$32) are glazed and stuffed and then fried. Absolutely divine with any alcoholic beverage.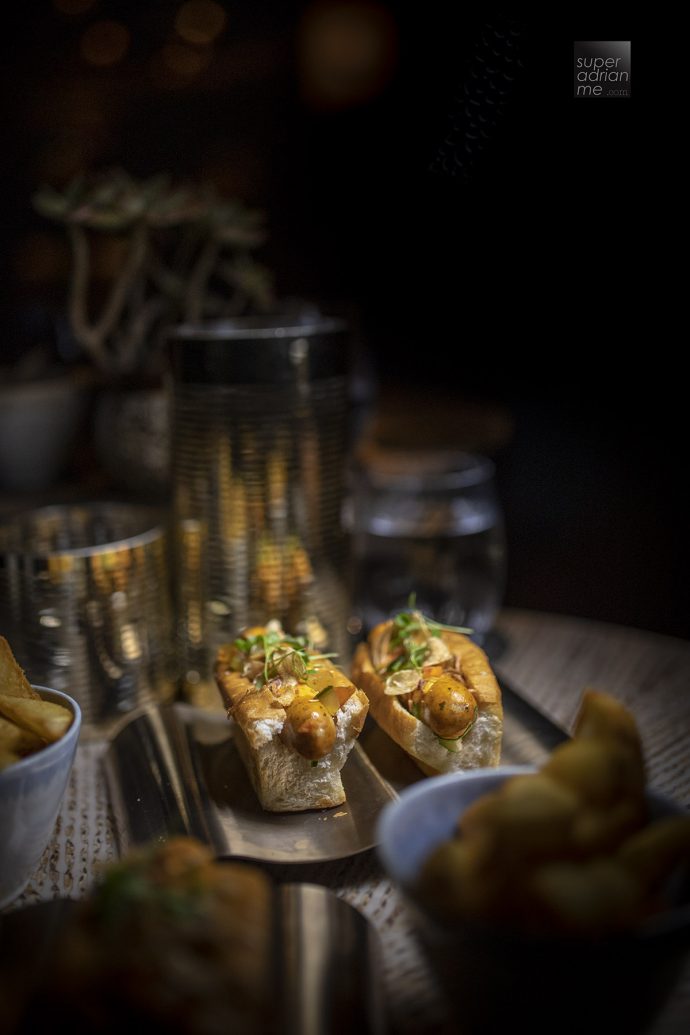 Singdog (S$26) is comfort food for some of us. The hot dog is filled with Nonya sausage, achar, sambal mayo, scallion and dry shrimps.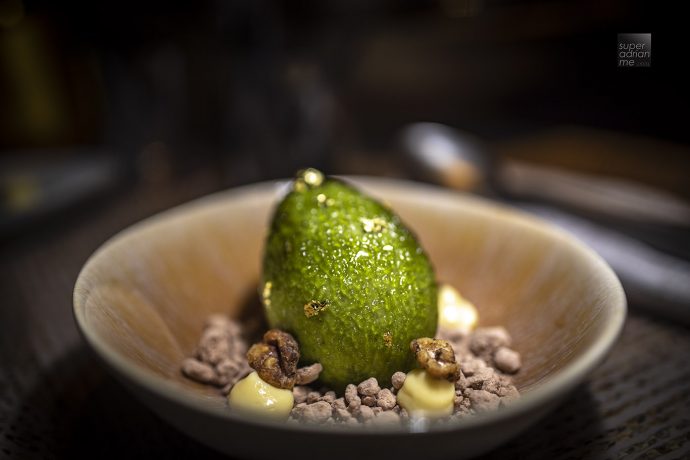 And if you still have space, there are three desserts. But I personally like AVOCADO (S$16). The theatrics of having to smash the "Avocado" and then eaten with the other ingredients of yuzu, pandan sponge and gula Melaka ice-cream.
Afternoon Tea is served at MO Bar from 3 to 5 pm on weekdays and from 12.30 to 2.30 pm or 3 to 5 pm on Saturday, Sunday and Public Holidays. MO BAR Singapore closes at 1 am from Sunday to Thursday and 2 am on Friday, Saturday and eve of Public Holidays.