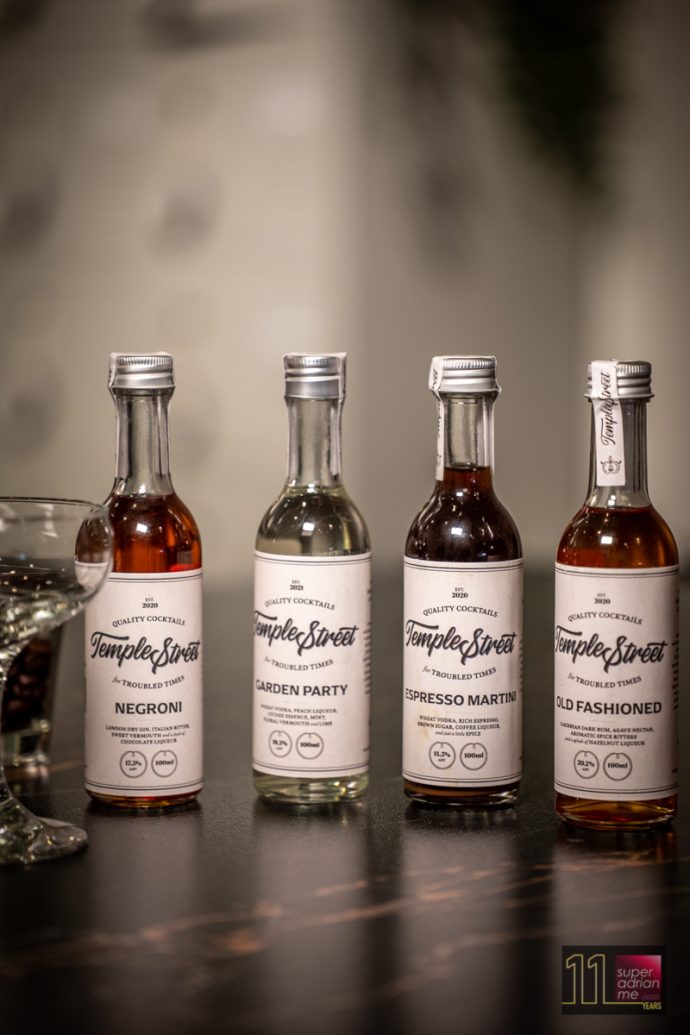 Temple Street is the latest newly-launched range of hand-crafted and bottled cocktails that are blended and produced in Singapore. Without compromising on quality, the cocktail brand was conceptualised by Joseph Barratt, the founder and CEO of local independent brewery Trouble Brewing.
The initial range was developed by cocktail consulates Proof & Company led by Jason Williams. Proof & Company is behind some of the region's top bars including 28 HKS, Atlas, MO Bar and Manhattan amongst many others.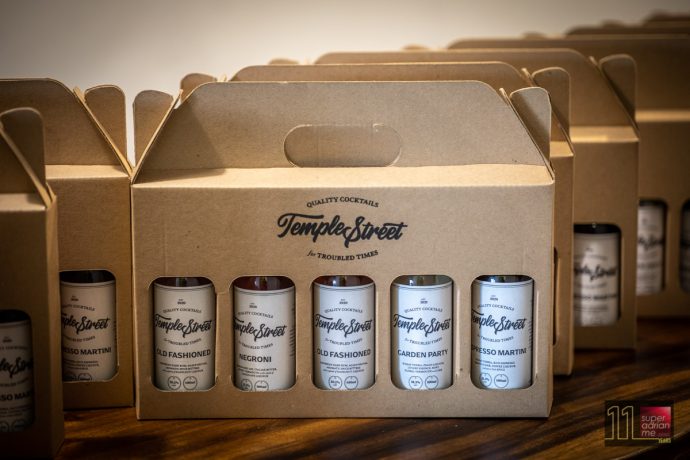 The first four cocktails 100ml bottles released at launch include Old-Fashioned, Negroni, Espresso Martini and Garden Party. Enjoy each chilled or straight over ice. It can be shaken and garnished for a more fanciful night-in with family or friends.
| Cocktail | ABV | Description | Ingredients | How to Serve |
| --- | --- | --- | --- | --- |
| Old Fashioned | 20.2% ABV | Commonly made with American whisky, this cocktail is a concoction of caribbean dark rum, agave nectar and hazelnut liqueur that is smooth and easy to enjoy. | Caribbean dark rum, agave nectar, aromatic spice bitters and a splash of hazelnut liqueur | Keep chilled and pour over a block of ice. Garnish with an orange zest or a cherry (if you're taking it back old school). |
| Negroni | 17.5% ABV | Slightly bitter with a hint of chocolate (thanks to the addition of chocolate liqueur) this tipple is lighter on the palate than its classic counterpart. | London dry gin, Italian bitter, sweet vermouth and a dash of chocolate liqueur | Pour it over a block of ice or into a chilled glass and add an orange zest or slice to garnish. |
| Espresso Martini | 18.3% ABV | An aromatic tipple made with top-quality Allpress coffee from Auckland, New Zealand, this is an indulgent cocktail made with wheat vodka and a little spice. This is my favourite of the lot. | Wheat vodka, rich espresso, brown sugar, coffee liqueur and just a little spice | Shake hard and let it rest before pouring into a chilled cocktail glass. Garnish with three coffee beans. |
| Garden Party | 14.5% ABV | Reminiscent of British summer time, this super enjoyable cocktail is made with wheat vodka and features a refreshing blend of peach liqueur, lychee essence and a touch of mint, vermouth and lime. This is a cocktail that can be drunk anytime of the day. Breakfast included. | Wheat vodka, peach liqueur, lychee essence, mint, floral vermouth and lime | Give this a quick shake and pour it into a chilled glass, garnish with fresh mint, a lemon twist or whatever takes your fancy. |
Each 100ml bottle is priced at S$11. Available island-wide, same-day delivery if you order before 5 pm from Sundays to Wednesdays or 7pm from Thursdays through Saturdays. Enjoy free delivery for orders above S$60. Bundles are also available at https://templestreet.com.sg.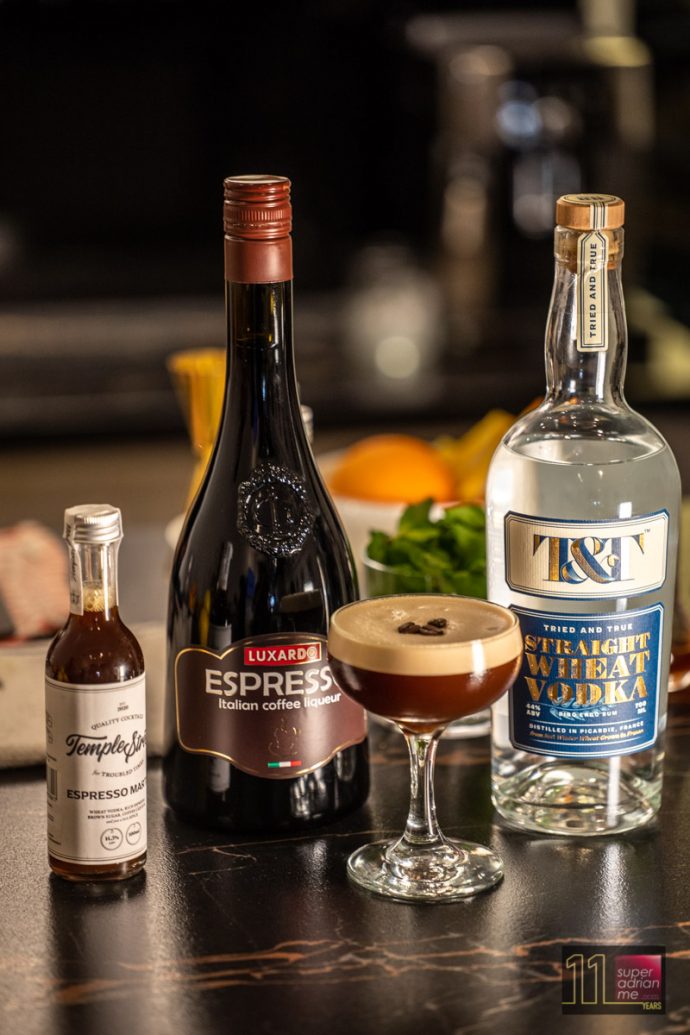 "The idea for Temple Street was conceived at the height of Singapore's Circuit Breaker, when we were selling tens of thousands of imported cocktails. The experience gave us great insight into consumers' preferences for ready-to-pour options, but we struggled to find a local supplier that covered our need for quality, affordability and production capacity. So, we worked with some of the best experts in Singapore to produce hand-crafted cocktails, creating an old-meets-new selection of drinks that blends tradition and modernity in all the best ways,"

Joseph Barratt, founder and CEO of local independent brewery Trouble Brewing