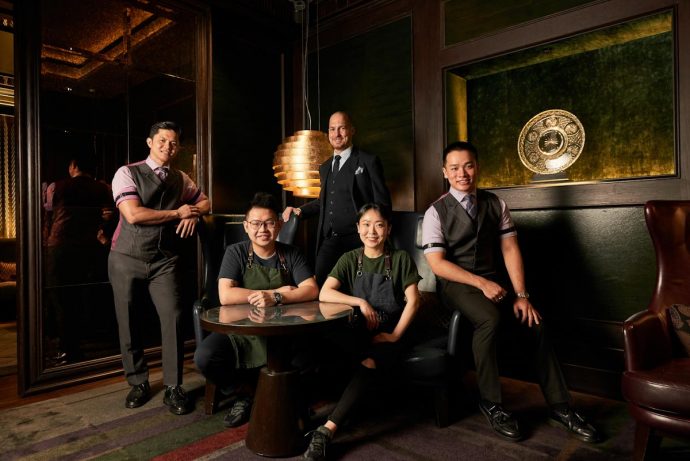 Manhattan celebrates its seventh anniversary at the bar on 21 and 22 April 2021 from 5pm to 9.30pm with Tryson Quek and Bannie Kang. The owners of MU:Taipei will be conducting this one and only guest shift during their time home in Singapore. The celebrity husband and wife team are no strangers in Singapore with their previous couple stint at Anti:Dote in the Fairmont Singapore before their move to Taipei.
The duo will showcase their contemporary Asian flair in cocktails like Philoso'Me, crafted with Michter's Rye, Cassia Seeds, Winter Melon and Charcoal Salt. Kang's Korean roots show through in ingredients like plum vinegar, plum beer and plum bitters – all artistically weaved with saltedlimes, guava, chrysanthemum and absinthe mist ($25 each).
On the culinary front, Quek complements with a series of small plates. Kumquat gel, sherry leeks and caramel crown creamy lobes of Foie Gras ($28), while dessert features a riot of tropical textures with mango, fermented pineapple, lemongrass and fennel ($24).
Manhattan's New York Personified food and cocktail menu will continue to be available for both evenings.
For reservations email [email protected], call +6567253377 or visit https://www.regenthotels.com/regent-singapore/dining/manhattan