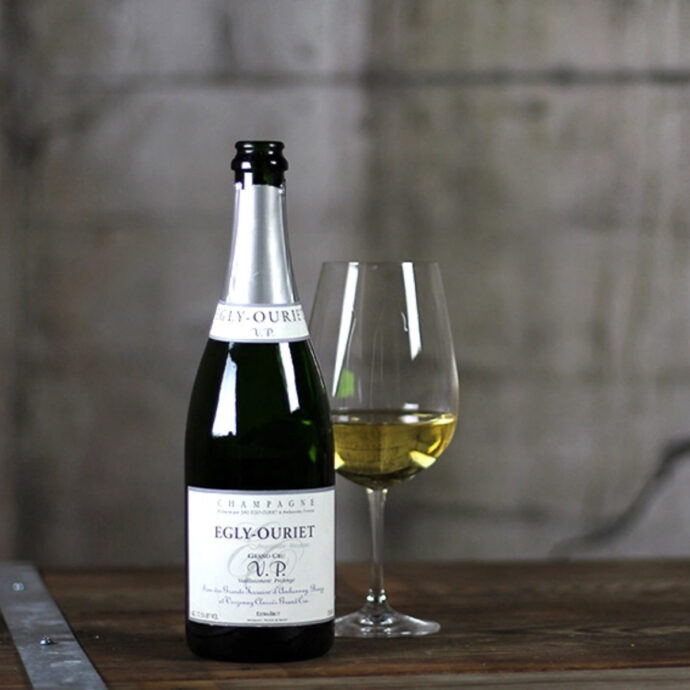 Shangri-La Singapore is hosting the inaugural Festival of Wines 2021 that is happening from 7 to 12 September 2021. Join Head Sommelier Britt Ng to taste over 50 prized wine and Champagne labels from around the world. There will also be three gourmet wine lunches, six luxury wine dinners and a limited-time grower Champagne showcase. The festival ends with an alfresco beachside barbecue dinner at Shangri-La Rasa Sentosa, Singapore.
Purchase your tickets at https://bit.ly/sls-festival-of-wines. Enjoy 15% savings with a minimum spend of S$500 nett in a single receipt with promo code WINEDINE15. Call +65 6213 4398 or email [email protected] for enquiries.
Shangri-La Singapore Festival of Wines Calendar of Events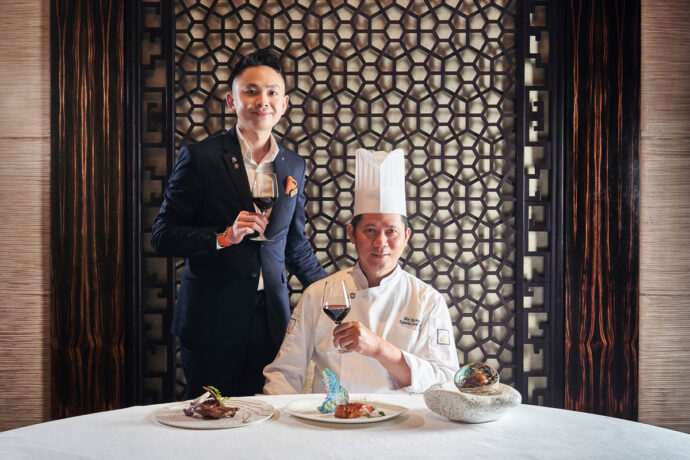 Event
When and How Much
Event Description
The Gems of Gaja Family Wine Dinner
Waterfall Ristorante Italiano:

Tuesday, 7 September 2021, 7 pm to 10 pm –

S$158++ per person


Starting off the inaugural Festival of Wines, Waterfall Ristorante Italiano will be serving four different hidden gems from Gaja's three estates in Montalcino, Bolgheri and Barbaresco, alongside a four-course set menu. Pairings include the 2017 Ca'Marcanda Vista Mare, Toscana IGT, paired with Boston lobster salad, and 2016 Gaja Pieve Santa Restituta, Brunello di Montalcino DOCG, paired with grilled Wagyu ribeye. The former is a white wine with a generous bouquet of peach, apricot, sage and green herbs, while the latter is a medium-bodied red with flavours of blackberries, black cherries and baking spices such as cinnamon and anise.
"Experience the Unknown" Four-Hands Dinner
Shang Palace:

Wednesday, 8 September 2021, 7 pm to 10 pm –

S$188++ per person
Savour wines from unexpected parts of the world along with exquisite Cantonese fare from Shang Palace in this special collaboration between Executive Chinese Chef Mok Kit Keung and Head Sommelier Britt Ng, both of whom are award-winning masters of their fields. Look forward to a cod dish served two ways (oven-baked and pan-fried) with lobster bisque, paired with a 2012 Château Musar Blanc from the Bekaa Valley in Lebanon, as well as a braised abalone with fried Nepal rock rice dish, paired with a 2018 GranMonte, Asoke Cabernet Sauvignon Syrah from the Asoke Valley in Khao Yai, Thailand.
Dom Pérignon Rosé Experience
Origin Grill:

Thursday, 9 September 2021, 7 pm to 10 pm –

S$398++ per person

Friday, 10 September 2021, 12 pm to 2:30 pm

S$168++ per person
Imbibe the magic of the Dom Pérignon Rosé Vintage 2006 at Origin Grill, where it is paired with a special lunch and dinner menu, and served in a private dining room complete with Dom Pérignon trolleys and glasses. The Dom Pérignon Rosé Vintage 2006 is one of the most expensive Rosé Champagnes in the world, with a versatility that allows food pairings to be creative, slightly eccentric, or even unexpected. For instance, the lunch menu starts with Australian ocean octopus with kimchi mayo, seaweed panko, burnt leek purée and onion ash, while the dinner menu features a main of Murray Bridge lamb rack with basil macerated American strawberries, salt baked parsnip and rosé jus. Guests will also get to experience the exclusive Dom Pérignon service ritual from the ceremonious opening of the bottle to the art of pouring a glass of bubbles as part of the dining experience.
Almaviva and Cantonese Classics Wine Dinner
Shang Palace:

Friday, 10 September 2021, 7 pm to 10 pm

S$198++ per person


Chile takes the spotlight at this wine dinner at Shang Palace. To present an exquisite dining experience, three wine labels from Concha y Toro are paired with Cantonese dishes that have been specially curated to commemorate Shangri-La Singapore's 50th anniversary this year. The star of the evening is the six-litre Methuselah-size 2018 Almaviva, which is paired with pan-fried Australian prime ribeye. A Chilean Bordeaux blend, it is full-bodied, intense, and widely regarded as the country's most expensive and reputable wine. Almaviva was established in 1996 by Baron Philippe de Rothschild of Château Mouton Rothschild and Concha y Toro.

Antinori Family Wine Lunch


Waterfall Ristorante Italiano:

Saturday, 11 September 2021, 12:30 pm to 2:30 pm

S$108++ per person


Indulge in four wines from the Antinori family over lunch at Waterfall Ristorante Italiano. Having been committed to the art of winemaking for more than six centuries, each of the wines presented by the 26th generation Antinori family is rooted in a spirit of innovation yet without deviating too far away from tradition. The highlight of the menu is the 2017 Tignanello from Tuscany, one of the most iconic wines in Italy, served with a grilled stockyard beef Angus ribeye. Savoury and elegant on the nose, crushed violets lead the way for an intense palate of cassis, wild blackberries, perfumed black plums and quality Kirsch.
1971 Vintage Wine Dinner


Shang Palace:

Saturday, 11 September 2021, 7 pm to 10 pm –

S$888++ per person


The 1971 wine dinner is a tribute to Shangri-La Singapore and Shang Palace as they both celebrate their 50th anniversaries this year. In an event as rare as the wines served, guests can look forward to seven 50-year-old vintage wines from France and Italy, paired with signature Cantonese cuisine from Shang Palace. Swirl, sniff and sip the 1971 Misserey et Frére, Vosne-Romanée from Burgundy, France, for instance, which goes with one of Executive Chinese Chef Mok Kit Keung's iconic dishes, the deep-fried boneless chicken wing filled with bird's nest and fresh crab meat. This is a light red wine with mature cherry aromas and plenty of earth that has a supremely elegant finish. Also notable is the 1971 Borgogno, Barolo from Piedmont, Italy that is matched with a grilled Australian prime Wagyu beef tenderloin. The medium-bodied red wine was purposely picked for its ability to complement the meat and its accompaniments of Yunnan yellow mushroom and black truffle sauce.
Boozy Sunday Brunch


Origin Grill:

Sunday, 12 September 2021, 12 pm to 2:30 pm

S$128++ per person

Look forward to an afternoon of gastronomic indulgence paired with wines and Champagnes at Origin Grill. Start with a free-flow selection of appetisers such as yuzu and sake cured trout and Apulian burrata before tucking into the rest of the three-course set menu featuring heartier favourites like the Westholme Wagyu petite tender and pink snapper. Be further enthralled by a roving trolley stocked with a bottomless bevvy of wines and Champagnes that are not commonly available. Handpicked by Britt, these include the 1985 Domaine Rolet, Poulsard Vielles Vignes, Arbois, Jura France, which presents notes of gentle spices, and the Rockford Sparkling Shiraz, Barossa, Australia, which is loaded with rich ripe fruit flavours and very fine tannins.
Hidden Gems of France by the Sea


Shangri-La Rasa Sentosa, Singapore:

Sunday, 12 September 2021, 6 pm to 10 pm –

S$128++ per person
Be serenaded by the sound of gentle waves lapping at the shore and bask in the hues of the sun setting into the shimmering South China Sea at this alfresco barbecue dinner held along the beach at Shangri-La Rasa Sentosa, Singapore. Look out for a pale gold 2017 chardonnay from Domaine Rolet with silver reflections, which comes from one of the flagship wineries from the Jura region. Equally compelling is Chateau l'Escarelle's 2020 Les Deux Anges Rosé from Provence, with its bouquet of wild strawberries and citrus. Both pairs incredibly well with the grilled seafood entrées on the menu like langoustine and scallops.


Grower Champagnes Unite


The Lobby Lounge:

Tuesday to Sunday, 7 to 12 September 2021, 7 am to 10:30 pm

Grower Champagnes, or bottles from artisanal winemakers who produce Champagnes only from estate-owned vineyards, make an appearance at The Lobby Lounge this Festival of Wines. With styles ranging from blanc de blancs to blanc de noirs and flavour profiles ranging from sharp to voluptuous, the selection of pours handpicked by Britt is guaranteed to please a diversity of palates. Look out for Pierre Gerbais Grains de Celles Extra Brut Champagne which is smooth and soft with aromas of citrus and white fruits, as well as Egly-Ouriet Brut Tradition Grand Cru Champagne, which offers savoury notes of butter and toast with a chalky finish.