TiNDLE, Next Gen Food's chicken made from plants, is celebrating its first birthday in March with a series of giveaways in partnership with the Museum of Ice Cream, The Goodburger, Three Buns and foodpanda.
TiNDLE is the first chicken made from plants created specifically by chefs and for chefs — a versatile, easy-to-work-with product that has caught the eye of culinary professionals internationally, due to its unique similarities in taste, texture and aroma to chicken from birds. Today TiNDLE is offered in over 400 restaurants and works with nearly 110 chefs worldwide.
"The response across the world has been phenomenal – chefs and consumers love TiNDLE for its versatility and mouthwatering taste. This month, we're bringing TiNDLE back to where it all began and celebrating with our fans and community in Singapore, offering them a chance to try TiNDLE in new and innovative ways – from TiNDLE and ice cream pairings to getting it delivered straight to your door with foodpanda."

Jean Madden, Chief Marketing Officer at TiNDLE
Museum of Ice Cream Cafe & Bar on 17 March Only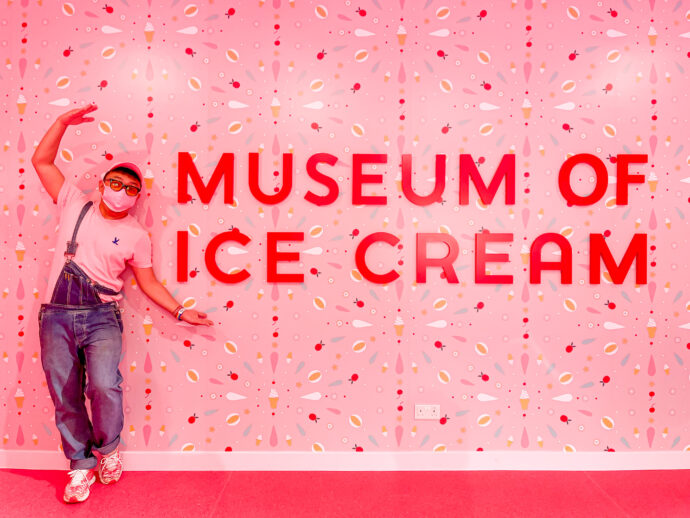 For one day on 17 March from 1 pm to 4 pm across all Museum of Ice Cream venues in Austin, New York City and Singapore. TINDLE fans will be treated to an ultimate sweet and savoury combination of TiNDLE Waffle with Queen Bee ice cream. This is inspired by the original recipe created by Andrew Zimmern, TiNDLE business and culinary advisor and Emmy- and James Beard Award-winning personality.
Singapore's own The Goodburger will prepare 300 TiNDLE Waffles and Ice Cream. This dish features crispy waffle topped with fried TiNDLE chicken – lightly spiced and crisped to perfection – with a scoop of Museum of Ice Cream's signature Queen Bee vanilla-based ice cream with honey and mini chocolate balls.
What the Cluck! TiNDLE Burgers Giveaway with The Goodburger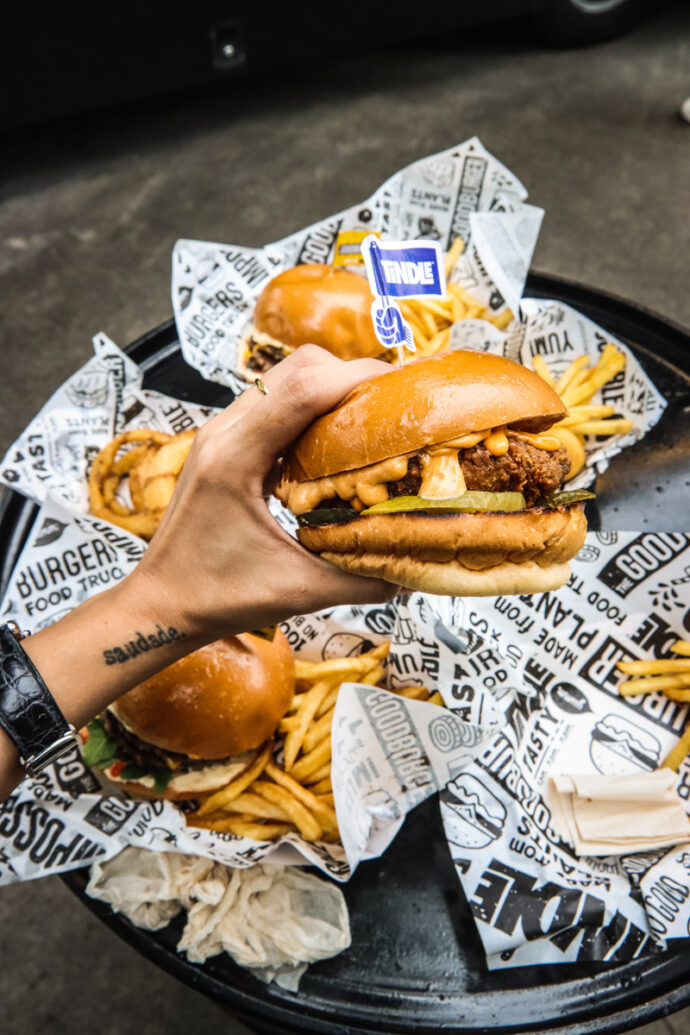 From 18 to 20 March 2022, The Goodburger at Coronation Plaza (587 Bukit Timah Road, Singapore 269707) will offer 100 free What the Cluck! TiNDLE burgers each day. 50 burgers will be available from 12 pm and another 50 burgers will be given out from 6 pm until stocks run out.
Three Buns launches Brand-New TiNDLE Burger, The Guac-Norris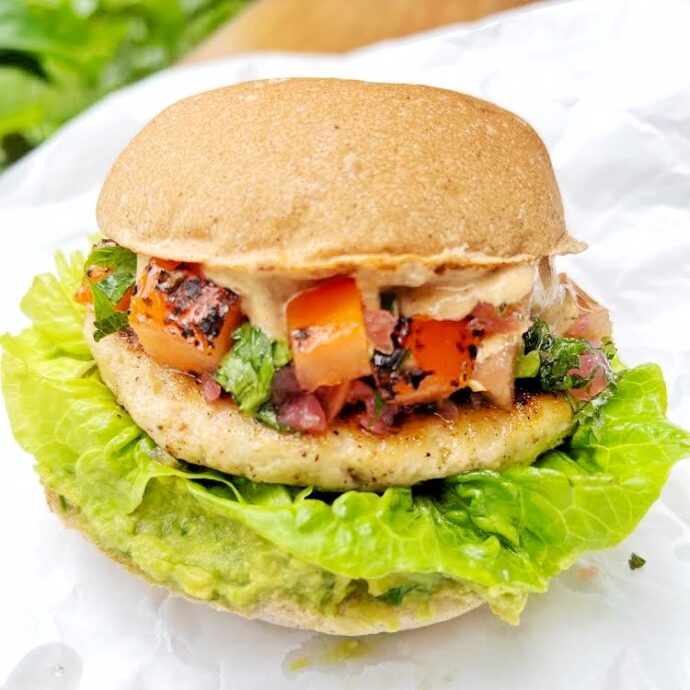 The Three Buns team launches a brand-new burger to mark TiNDLE's milestone anniversary. The Guac-Norris features a juicy seared TiNDLE chicken patty, drenched in a soy-based mayo and topped with charred chunky tomato salsa, guacamole and lettuce on a toasted mango flour bun. Sample portions of this new burger will be served at Three Buns (60 Robertson Quay, Singapore 238252) from 18 to 27 March.
TiNDLE Home Kits at Love Handle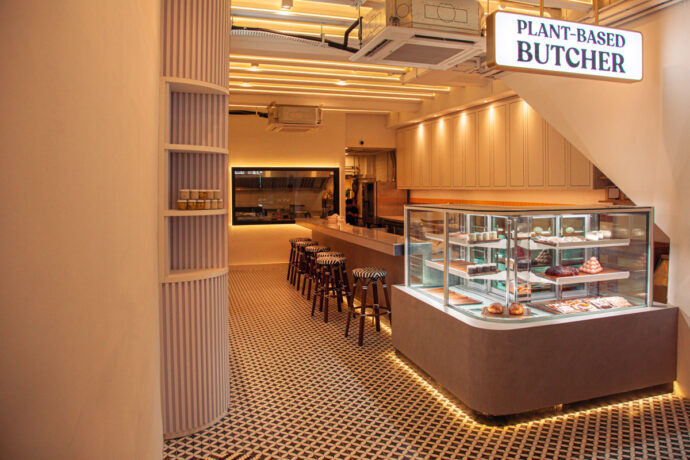 Asia's first plant-based butcher, Love Handle (8 Ann Siang Hill, Singapore 069788), is celebrating TiNDLE's anniversary with a special at home kit that cooks will love. Love Handle is offering the limited edition Smokey BBQ TiNDLE chicken, marinated carefully with a selection of spices and Love Handle's signature homemade BBQ sauce. It is perfectly packaged for a grill-out feast at home and can be prepared as a burger or with a selection of salads and sides. From Friday, 18 March to Sunday, 27 March, purchase any TiNDLE item and receive a free Smokey BBQ TiNDLE Chicken, available online and in-store (until stocks last).
Kebabs Faktory Launches Limited Edition TiNDLE Menu
Kebab Faktory is introducing TiNDLE to their menu. It will offer free mini TiNDLE Kebab Koftas samples from 18 March 2022 while stocks last. These grilled bite-sized kebabs have been seasoned with over 15 herbs and spices and served with a dollop of Kebab Faktory's signature harissa mayo.
foodpanda – Free TiNDLE Fassos Wrap with any Fassos Combo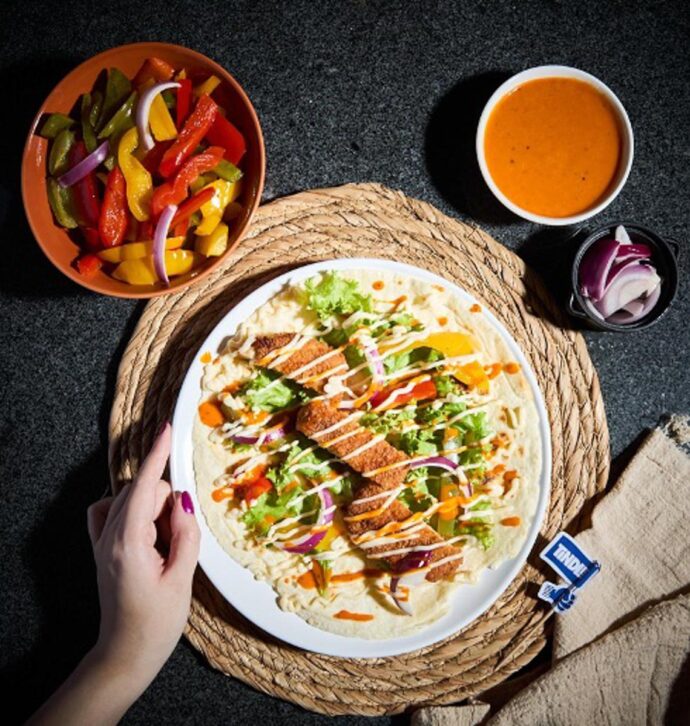 TiNDLE has an exclusive partnership with foodpanda. Enjoy a free TiNDLE wrap with any Fassos combo of a wrap, drink and fries ordered from 21 March 2022. The TiNDLE Fassos wrap is available in Hot Sauce Breaded TiNDLE, Truffle Mayo Breaded TiNDLE, BBQ Sauce Breaded TiNDLE or Mint Mayo Breaded TiNDLE. Order through the foodpanda mobile app or visit foodpanda.sg to redeem. Available at select Faasos outlets only.