If you are hunting for the best Unagi (aka freshwater eel) speciality store in Singapore… you have a new contender in town that with a rich history of 147 years-old.
Unaemon was co-founded in 1950 by the owner of Taga, a historic restaurant (established in 1872) in Morioka, Japan. Unaemon is using the same sweet barbeque sauce from Taga for their Unagi. This signature premium sauce has never been depleted and has been continuously replenished since the restaurant was founded close to 150 years ago.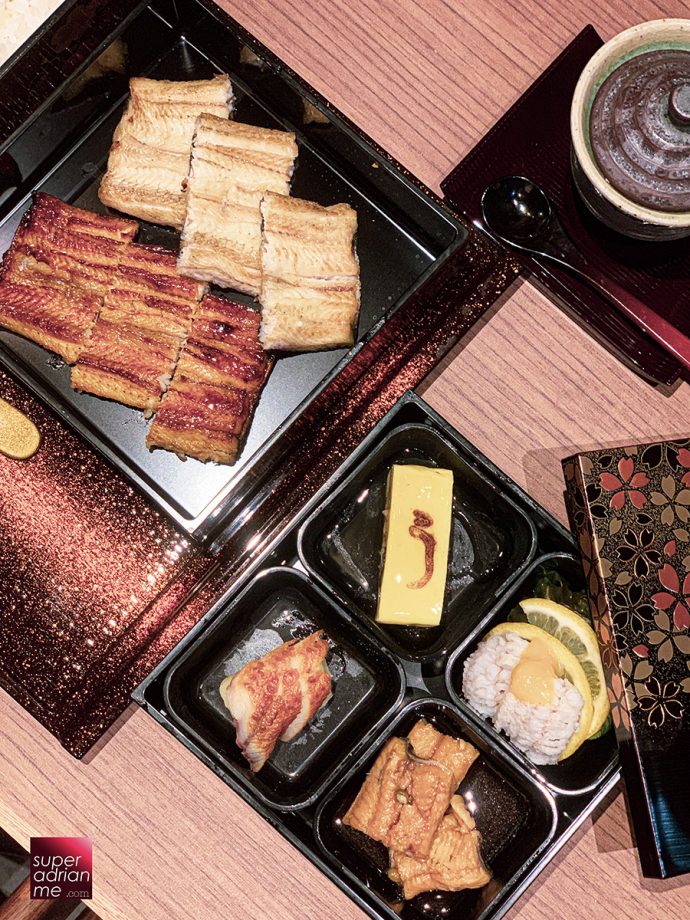 The eels are air-shipped live from the production area directly, and housed in the restaurant itself. This ensures the eels are always outstandingly fresh. Unaemon also uses the top tier "Nanatsuboshi" rice from Hokkaido. It has a signature sweet, glossy and chewy texture to compliment the freshness of the unagi.
When dining at Unaemon, we highly recommend you to try topping your unagi with the freshly grind Ao Sansyo (Japanese unripened pepper pods) to add some numbing kick to your gastronomic experience. Be warned that the numbing only kicks in later, after the first note of lemon or lemongrass taste wears off. We love it because of the different levels of taste profiles you get from one bite – tangy, tingling, sweet, spicy and numbly. Mala fans will find this enjoyable too.
Unaemon Ala Carte Menu starts from S$12 to S$29.50++, and the Set Menu from S$28.50 to S$65++.
Unaemon is now opened at GOCHI at 23 Church Street on ground level. GOCHI is a new Japanese gourmet space with six Japanese food concepts in one area.

GOCHI
Pronto

Chojiro

Suage

Paletas

Morozoff
To suit the Central Business District (CBD) working crowd, Three out of the six stores are takeaway counters – Morozoff (Japanese Sweets & Cheesecakes), Suage (Hokkaido Curry Soup) and Paletas (Fresh Fruits Popsicles). Unaemon, Chojiro (Conveyor-Belt Sushi) and Pronto (Italian-Japanese fusion) will have dining areas for you to have a proper dining experience.
Other than Unaemon, Chojiro, Pronto and Paletas are making their debut in Singapore at GOCHI. Here's a quick introduction of these new F&B outlets from Japan.

Chojiro
With over 60 outlets in Japan, Chojiro is known for its extraordinarily fresh and affordable sushis, served to diners on a conveyor belt. To ensure the same quality and freshness as Japan, the fish and seafood in Chojiro at GOCHI are flown in from Japan three times a week.
Ala carte menu price from S$1.99 to S$19.99++, while set menus starts from S$12.99 to S$45.99++.

Paletas
Established by Rohto Pharmaceutical in 2013, Paletas wants everyone to be able to eat fresh fruits harvested during the season. As real fruits are used, and no artificial sweeteners or flavours are added, customers are able to taste the natural sweetness of the fruit juice, as well as the texture of the fruits.
A local flavour, Singapore Sling, has been concocted specially for Singaporeans, and is available exclusively at GOCHI. Paletas popsicles price from S$5.50 to S$8.

Pronto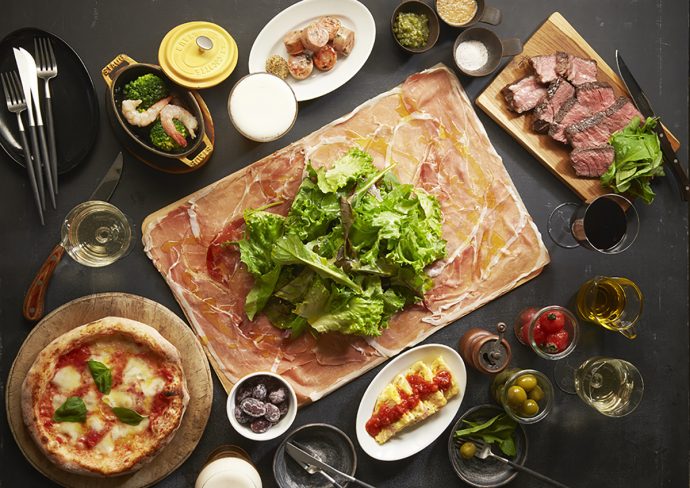 Established in 1988, Italian-Japanese fusion restaurant Pronto has over 330 stores all over Japan. Pronto changes its menu and service style according to the time of the day.
Morning it will serve up grilled sandwiches and croissants for breakfast. Lunch rush hours, it will serve up a variety of reasonably-priced lunch set of pasta, a salad and a drink.
Come night time, Pronto transforms into a bar, serving alcoholic beverages such as Japanese-style draft beer, Sangria and highball cocktails. There are also sharing plates on the evening menu to go with the alcohol, such as meat platters, chicken nanban and Angus beef steak for some after work drinks with your team.
Watch out for the happy hours!!! We've heard that they are serving up Jim Beam Whisky Highballs at S$4 during those times. WOOT!!!
Pronto Breakfast Sets ranged from S$5 to S$9, Day Menu from S$12 to S$18 and Evening Menu for drinks from S$8 to S$15, food from S$13 to S$25.
Pronto opens from 730am to 1130pm from Mondays to Thursdays, 730am to 2am on Fridays, and 11am to 10pm on Saturdays and Sundays. The other five outlets in GOCHI will open Monday to Sunday, 11:30am to 9pm.