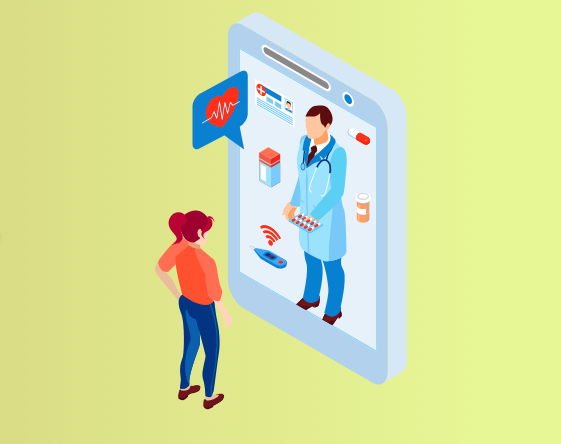 AXA Insurance is offering unlimited complimentary teleconsultations (excluding medication, procedure and investigation) with General Practitioners and waiver of the delivery fee for medication in Singapore. This limited-time offer is valid until 31 December 2020.
AXA has collaborated with healthcare provider Fullerton Health. Teleconsultations have been growing popular in Singapore especially with the COVID-19 pandemic, when people are also wary to leave their homes or go to a clinic with other sick people.
Sign up by 30 September 2020 at https://www.axa.com.sg/inquiry/video-consultation. You will receive an email confirmation within three working days.
Download the Fullerton Health FHN3 app. You can book video consultations with General Practitioners through the app from 8.30am to 5.30pm on Mondays to Fridays excluding public holidays. If medication is required, that will be delivered within your selected delivery timeslot. You have to pay for the cost of your medication. The app lets you access your medical history, prescription details and documents such as electronic medical certificates.
After 31 December 2020, you can continue to access the video consultations through the app at a member rate of S$10 per teleconsultation.
AXA is also offering up to 50% additional life coverage, shopping vouchers for everyday needs and premium discounts as part of the AXA Cares for You More campaign.
In January this year, AXA Insurance collaborated with Doctor Anywhere to offer medical teleconsultation services to insured members of corporate clients. Other benefits include access to a wellness marketplace offering health and wellness products and services, and the option to schedule a vaccination and health screening in the comfort of your home.
In its effort to promote both physical and mental well-being to its customers, AXA Insurance announced its strategic partnership in February this year with global fitness aggregator ClassPass to provide wellness solutions. ClassPass offers access to over 30,000 partner studios and gyms in 28 countries across the globe. It was launched in Singapore in August of 2018. In Singapore, there are some tens of thousands of users and over 500 venues on the platform such as Barry's Bootcamp, Yoga Movement, Upside Motion Pilates, Absolute You, Orange Theory, Ritual, Haus, InterContinental Hotel, PARKROYAL, COMO and Fairmont.
AXA is supporting the Community Chest's "You'll Never Walk Alone" Fundraising campaign. 100% of the proceeds will go towards supporting over 80 social service agencies in Singapore that help care for the disadvantaged during these challenging times. You can make a donation at give.asia/ynwabyaxa