The stylish yet elegant light gold or dark red Leica C is Leica's latest digital compact camera retailing at S$990 in Singapore at Leica Stores in ION Orchard, Mandarin Gallery and Raffles Hotel Arcade.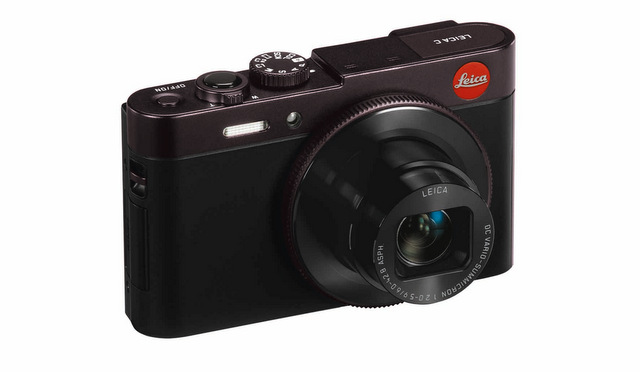 The first of its kind for Leica with integrated Wi-Fi and Near Field Communication (NFC), now you can easily transfer images to your smartphone or tablet with the Leica C Image Shuttle app for iOS or Android devices. Featuring a large sensor with a resolution of 12 megapixels and a high-performance Leica DC Vario-Summicron 6-42.8mm f/2-5.9 ASPH.  7 x zoom lens with a range equivalent to 28 to 200mm in 35 mm format, the camera shoots at a continuous-shooting mode with up to ten frames per second.
Stylish Accessories
Leica commissioned Audi Design to develop the unique range of camera accessories.  There are five different models of accessories.
Leica C-Clutch – an elegant clutch handbag in light gold or dark red Alcantara with a sandblasted metal closer with carrying strap. Two separate compartments with space for the camera and other personal belongings.
Leica C-Twist – wrap-around bag also in Alcantara and in choice of two colours. The bag is attached to the tripod bush on the base of the camera and wrapped around the Leica C and elegantly closed with a magnetic clasp.
Leica C-Snap – available in light gold and dark red comprises hard plastic and elastic silicone providing optimum protection against scratches and inadvertent knocks.
Leica C-Pouch – an elegant pouch with a fascinating wrap-around design in black lambskin nappa.
Leica-C Case – an elegant case in black leather with lighter contrast stitching.
C-Hand Straps – in soft and supple Alcantara in a choice of light gold or dark red complement the collection of premium accessories for the Leica C and guarantee optimum carrying comfort.
C-Pouch and C-Snap accessories will be available in Singapore from December 2013. Pricing of the accessories was not available at time of publishing this article.
Leica C Technical Specifications