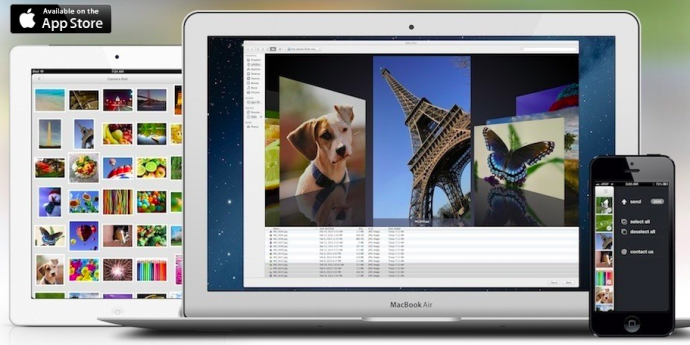 Transfer your photos and videos on your iPhone, iPad, iPod Touch and Mac conveniently over Wi-Fi and Bluetooth with iOS app transfr.    transfr is vailable at S$1.99 from App Store under the Photography Category.
There is no size limitation and you can transfer large albums from a Mac to an iPad or merely sharing from one iPhone to another over Bluetooth.  Full resolution photos are transferred and are not compressed. Metadata and GPS information are also preserved.
The app detects all other available devices connected to the same Wi-Fi network or Bluetooth automatically so you can easily transfer with a tap or click.